Top 10 online payment platforms in Nigeria
It is simpler for many of us to get and send payments online. This is fast, time-saving and can be done when you are at home. Such services are available 24/7 meaning you can receive and send your funds at midnight, in the morning or at any other time of the day. What are the most popular online payment platforms in Nigeria? Look at this selection of top 10 services you can take full advantage of.
Online payment systems
Online payment option is perfect for individuals and representatives of small, medium business, and big corporations. The whole world enjoys the online payment through fast services that accept and allow sending money from one account to another, pay for services and goods as well as bills, and withdraw your money.
1. QuickTeller
This online payment option offers a big variety of services to users and companies. It is used by businesses to accept online payments on the site, through QuickTeller website, text messages etc.
Users who want to use transactions through Visa and MasterCard should create an eWallet and tie it to their QuickTeller profile. Such method works with different types of bank cards and allows performing domestic and international transactions. Besides, it is possible to work with your Verve and Naira cards and even withdraw finances at the ATM without the physical card being in your hands.
QuickTeller deals with bill payments (the fee is 100 Naira per transaction) and airtime payments (without extra fees) through the site. Sending money would cost you 100 Naira but it is free to receive finances through the service. The minimum amount you can send or receive is 50 Naira.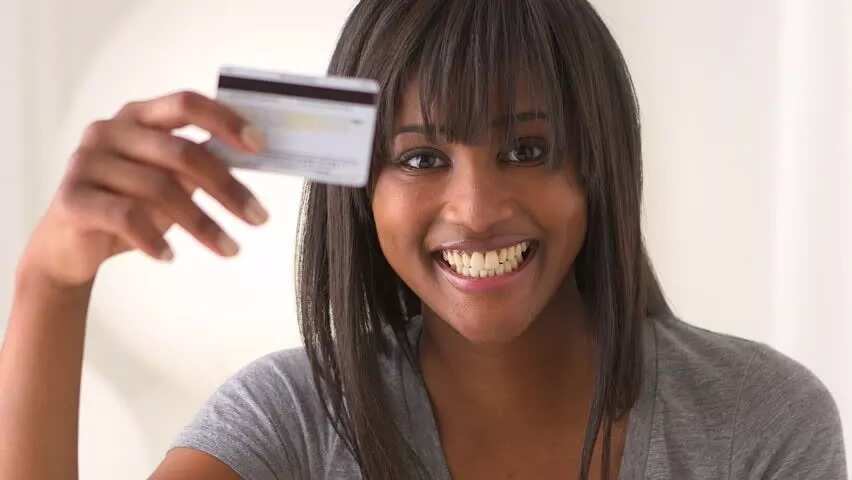 2. VoguePay
The payment option exists in Nigeria since 2012. It works both to process payments and offers e-wallets to users. It can be compared to the popular worldwide service PayPal that has limits in Nigeria allowing local users only to send money (but not receive them). Similar to it, VoguePay lets you transfer finances between accounts through receiving or sending money. Businesses that are working with online shops can use the service to allow consumers pay for goods and services on their website or through emails.
The Nigerian service is available worldwide. It allows families to send payments through the site and mobile application. It offers special web-extension to businesses with sites built on different platforms (WordPress, Joomla, and many others).
Usually, the fee for transferring money is 1.5 percent of the total amount for local transfers. If you are dealing with international transfers, you will have to pay 5 U.S. dollars on top of this.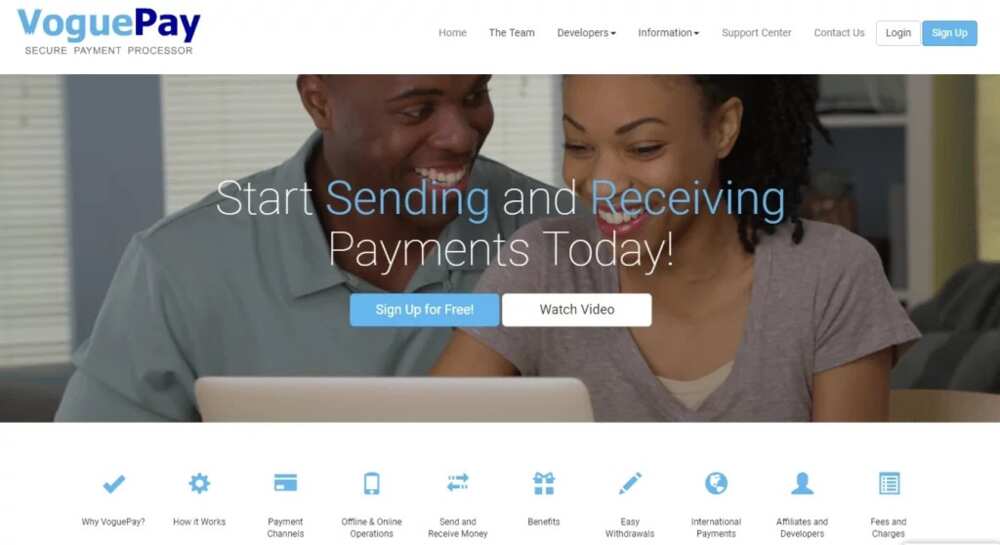 3. Payarena
This Nigerian online payment service allows citizens paying their bills, transferring finances, using ATMs and POS-terminals across Nigeria and buying Airtime for different local telecommunication networks such as MTN, Airtel, Glo, and others. It works with MasterCard, Visa, and other bank cards.
The company has different channels you can access. It boasts a network of 40 thousand of POS-terminals and has ATMs you can use. It supports bill payment for most Nigerian service providers (electricity, television etc.). The service can be accessed from mobile phone, computers, and tablets every day and every minute.
Like many other online payment platforms, Payarena supports sending and receiving funds in different ways: from one card to another card, from bank card to PayAttitude or Account etc.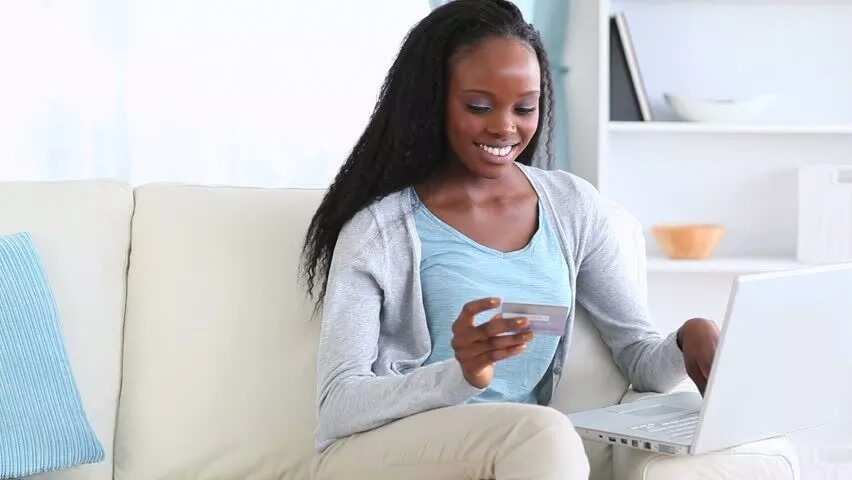 4. eTranzact
This popular platform exists since 2003. It works with all major cards including MasterCard and Visa. It offers a big variety of services you can use, and its channels include POS-terminals, ATMs, website, mobile tools etc.
The company guarantees security and protection of each transaction via the most innovative technologies. It supports transactions in different African countries and the UK.
In Nigeria, eTranzact has the Central Bank license for mobile services that involve money. It also works in partnership with the local educational institution and financial organizations.
READ ALSO: Zenith Bank Internet banking registration guide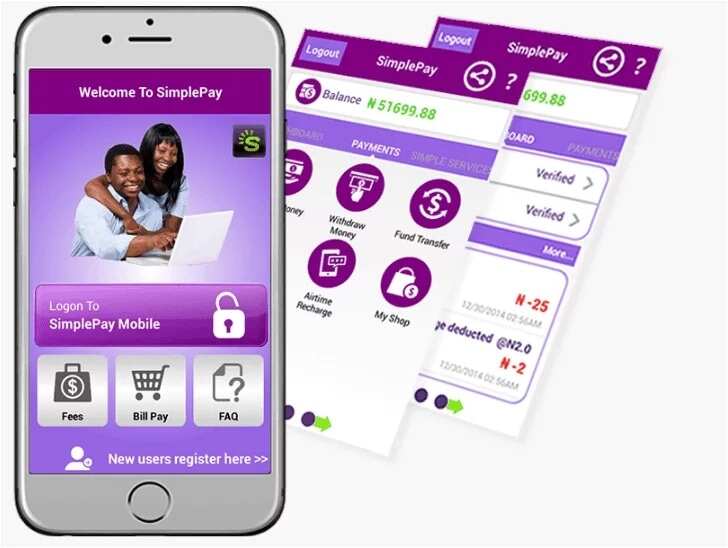 5. SimplePay
Small businesses and Nigerian citizens can also take advantage of SimplePay platform. It supports online payments and can be accessed from both smartphones and computers.
You only need an active email account in order to use SimplePay service and use credit transactions. Each credit costs 1 Naira. The company is eager to purchase your credits and let you withdraw real money.
If you want to use the service for your business plans you'll have to pay fees:
10 Naira + 1.9 percent – for local transactions
10 Naira + 4 percent – for international transactions
6. CashEnvoy
This multichannel platform works with individual users and businesses. It offers two types of accounts since 2009:
The personal CashEnvoy account has many limits. It only allows using make payments. That's it. You are not able to send money or withdraw them through this system, but you can earn 0.5 percent on each transaction you make online with this service.
The business accounts are more flexible. Their users can pay, send money, receive payments and withdraw funds paying the 120 Naira of fees for withdrawing sums up to 4,000 Naira.
The main office of the company is located in Lagos.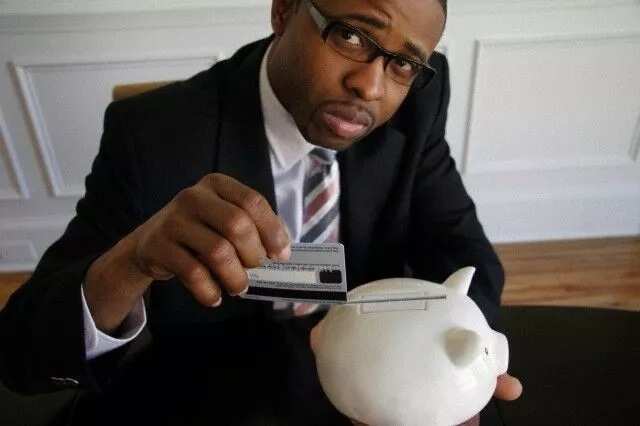 7. FasteCash
This online payment platform is created to make online transactions simpler and faster. It mostly works with businesses who sell online and need a reliable system to accept money. It offers two account types: normal and classic.
The first option (normal) is designed to help users shop online and pay for goods and services with their debit/credit cards, PayPal or their FasteCash account. Such account has no fees. It also allows Nigerian citizens to transfer money to their family at no additional cost or withdraw money (the fee is 5 percent of the total amount plus 160.25 Naira for stamp and bank transfer charge).
The second (classic) option is designed for users and businesspersons who need to accept online payments (the fee is 2.5-7.9 percent for each transaction plus 5 Naira per SMS alert), make payments or sell their goods. Such account costs 7,500 Naira (this is a one-time fee that is paid for opening a new account).
8. AlertPay (Payza)
This is a popular online payment option for individual and business needs. A user can create a free account to send money to over 190 countries from all over the world. It is possible to use bank accounts, credit cards, and online wallet and pay no fees for sending funds online.
By the way, AlertPay supports 25 currencies (the fee for exchanges is 2.5 percent) and allows depositing money through bank accounts and cards or withdrawing funds via banks transfers, Bitcoin, and other payment methods.
You'll have to pay 1.2-2.9 percent fee (for Interact and credit card payments) in order to receive money. There are also fees to add money to your balance and withdraw your funds.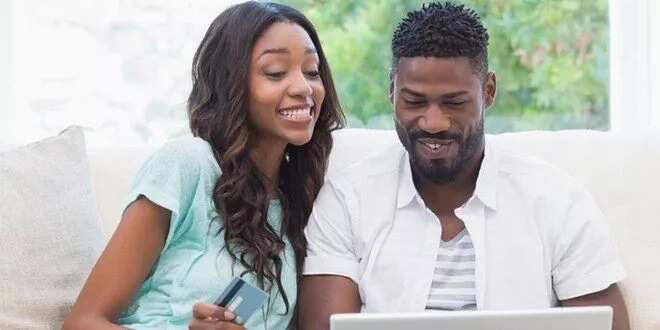 9. 2checkout
This payment system is aimed at businesses. 2checkout supports simple and quick online payments so it could be a good solution for small companies and medium-size businesses in Nigeria.
There is a fee for payment process and it depends on the country. For Nigerians, it is 5.5 percent plus 55 cents per transaction (only in case it was a successful purchase). The discounts are possible for online shops that monthly deal with big sums of money (over 50,000 U.S. dollars).
10. VTN (VCASH)
The Virtual Terminal Network called VCASH supports sending and getting funds in Nigeria via Western Union system. You can perform these transactions using the service website or through your smartphone. The company has the official license issued by the country's Central Bank.
It is also possible to send money between VCASH accounts. You can create an account for personal needs and pay 99 Naira monthly for using it or start a merchant account at 299 Nair per month.
Users from Nigeria can also withdraw funds from their online accounts to Bank account. Such transactions usually take up to 7 days.
Millions of Nigerians are always using the Internet and take advantages of multiple online payment platforms that meet their personal and business needs. It is quick and easy to send and receive funds online. We have listed only the top 10 companies that let you fulfill this goal. However, many other systems can also help you shop online, receive and withdraw funds, send money and perform various financial tasks on the Internet.
READ ALSO: How to activate ATM card for online transaction in Nigeria
Source: Legit.ng