As the year comes to an end many men of God are preparing to release their revelations on how Nigeria and her people would fare in 2018.
Apostle Ogochukwu Amaukwu, the founder of the Excellent Christian Ministry International has released his prophecies for Nigeria in 2018. The man of God divided the prophecies into three, prophecies for individuals, prophecies for Nigeria and the world.
The man of God highlighted that barren women would be blessed with children, he also revealed that corrupt cults would be exposed, he said young men of God would emerge and also prophesied that before the end of 2018 many people would rejoice.
On Nigeria, he said the Nigerian government would fight the church and the Northern part of country would face earthquake. The pastor also advised Nigerians to pray against wild fire outbreaks.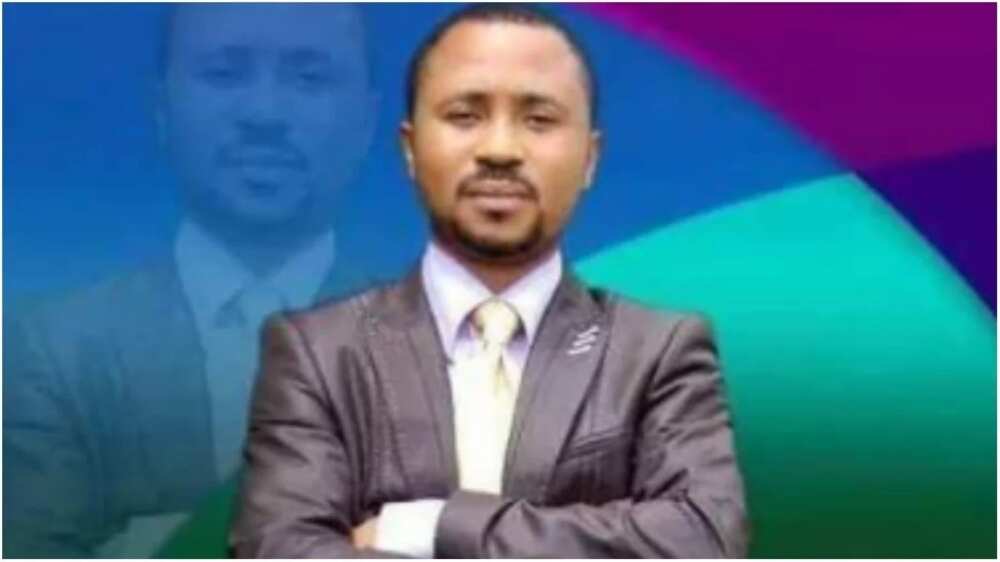 READ ALSO: Grown men reportedly kneel down in public to welcome their pastor in Abuja (photos)
Read prophecy below:
"The year 2018 is termed "The Year of Abundance and Celebration", Deut. 33:19b; Prov. 23:18; 2Cor 9:8
INDIVIDUAL
1. It is a year of supernatural surprises
2. The manifestation of God's spirit and power will be evident and mighty in the lives of many
3. A year of outstanding, debatable, undescribable and terrifying miracles.
4. Many will experience shocking and terrible surprises
5. Many barren women shall be mothers of twins and triplets
6. There shall be a great and deep yearn for God this year
7. The little shall become mighty while the mighty shall be brought low
8. Many shall encounter divine and angelic deliverances and helps
9. Corrupt, occult and controversal preachers shall be exposed and humiliated
10. More scandals in the church will be exposed
11. Genuine young preaching generals shall emerge while the old ones will bow out.
12. Before the end of the year many will shout for joy.
NIGERIA
13. The untouchables shall be touched.
14. The govt will deliberately fight the church with terrible policies and actions
15. Secession threats will reduce abit but will pick up aggressively by the middle of the year.
16. Fresh economic reforms ongoing to stabilize the economy and naira
17. Dwidling economy. Things will pick up abit and drop
18. The president's health still not okay, he needs more prayers
19. Many politicians will not finish their term, some will be replaced while some will end up in hospitals
20. Nigeria will begin a serious move in assembling vehicles
21. Service chiefs dismissed and replaced
22. The police force will be given serious attention as corrupt officers will be weeded out
23. The nigerian military will have huge success in their quest to combating terrorism
24. More arrests of members of opposition party this year
25. More pressure groups coming up
26. Earthquake coming to the north
27. Pray against genocide in nigeria
28. More bomb explosions and tribal conflicts
29. Probing in CBN
30. Probing in EFCC
31. Pray against devastating fire outbreaks and mysterious floods
32. Atiku will face serious challenges in his quest to becoming president and will be resisted
33. Fayose will face a new task that will lead to his promotion.
34. Serious probing in WAEC and JAMB
35. A powerful occult group will be halted-badoo
36. Many political office holders will be disgraced from office
37. Massive importation, exportation of harmful substance will be discovered in Lagos
38. Kidnappers dens, kidnappers, church shrines, kingpins, cultists and their sponsors will be heavily caught and exposed
39. Pray against ceaseless tanker explosions
40. More prayers needed for nollywood actors and actresses against death
41. Pray against death for yoruba nollywood actors/actresses
42. Ipob- In their bid to restrategize, there shall be disagreements among top leaders
43. The Nigeria code of arm-The eagle symbol removed and missing in the spirit. Lets pray against any threat to our unity. The strenght to carry on as a nation should be restored
44. Investors in real estates, agriculture, electronics and marketing shall have high sales this year
45. 9mobile will still face challenges and be sold, mtn and glo also challenges
PAY ATTENTION: Get all the latest gossips on NAIJ News App
WORLD
46. Another global climatic change that will cause serious panic and problem
47. Volcanic erruption at vietnam, lets pray it be averted
48. A little sun shine towards zimbabwe, all hope is not lost, a new dawn coming.
49. Nato will experience challenges and problems
50. Economic changes and policies in china
51. Global economy will drop drastically
52. Revolution in europe i see protests in nations
53. Techno phones, i see a new massive brand coming out.
54. Devastating Natural disasters earthquakes, turbulence, flood and extreme weather conditions, earth burning.
55. Fire balls from the sky, lets pray against global war of nations
56. USA will be attacked heavily but will receive divine help and backing
57. A digital currency will surpass bitcoin both in structure, membership and asset, its TBC(the billion coin)"
Is it really appropriate for Christians to pay tithe? - on Legit.ng TV