Miss saHHara is a famous British Nigerian model, singer, philanthropist and transgender activist. Today, we want to take a look at Miss saHHara before and after her transition and talk about how her life has changed over the years. Join us!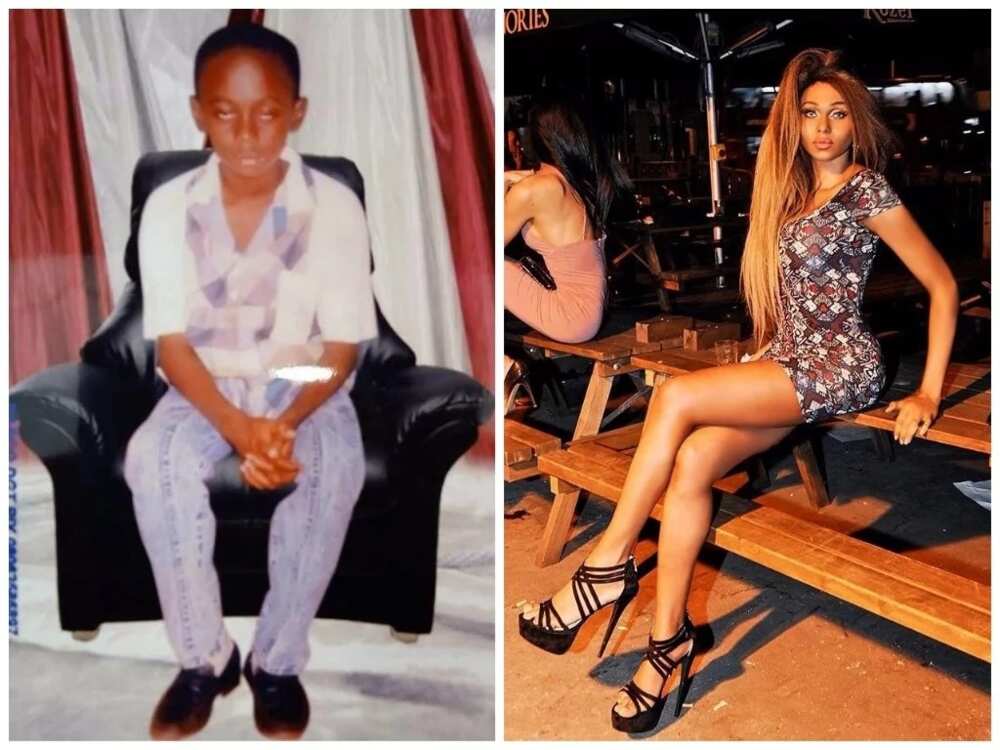 Early years (pre-transition)
Very little is known about Miss saHHara's life in Nigeria. She never shared when she was born or where. All we know from her website and various interviews is that she grew up in rural Nigeria in a single-parent family. Miss saHHara's mother took care of her and her little sister on her own.
There are almost no Miss saHHara male pictures on the Internet, apart from the one you can see below. That said, there is no guarantee that is even her. The reason why there are no Miss saHHara pictures pre-transition is that most transgender people do not like sharing facts and photos of their lives before they started transitioning. People should respect other people's privacy, because they are not entitled to anyone's personal information.
As you can imagine, life was not easy for young saHHara, as Nigeria has always been a very dangerous country for LGBTQ+ people. As is the case with many transgender people, she suffered from gender dysphoria and tried to find solace in religion. However, people in the church only made her feel unwelcome and wrong, so she abandoned religion altogether.
Instead, she became withdrawn and depressed, looking for peace in dreams and music. Miss saHHara even attempted to end her life twice, but, thankfully, she was unsuccessful.
When Miss saHHara was a teenager, she was imprisoned for 'looking too feminine', because the police thought she was a gay man (homosexuality is a criminal offence in Nigeria). That seemed to be the last straw for her, so she decided to leave Nigeria in a search for a better life.
Now that we have talked about her life before transitioning, let's continue with our Miss saHHara biography, as the best is yet to come.
New life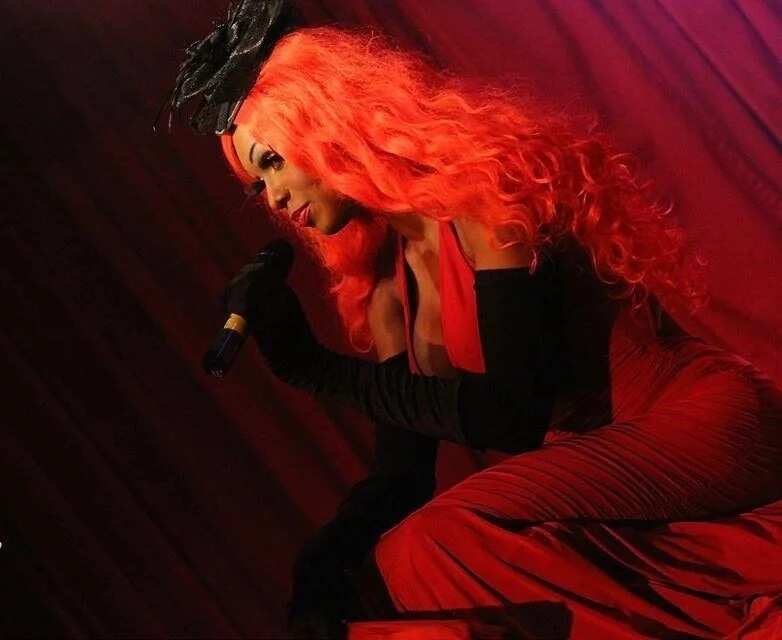 Miss saHHara's new life began when she moved to Great Britain in 2004. Right away, she began to work on her transition, learning more about gender and gender dysphoria, and seeking professional help for her journey.
Soon, Miss saHHara was able to find her footing in London. She sang at the Madam Jojo's Kitsch Cabaret for almost a decade, wrote her own songs and modelled for various fashion designers. She was also able to receive a Master's in Digital Media from the London Metropolitan University.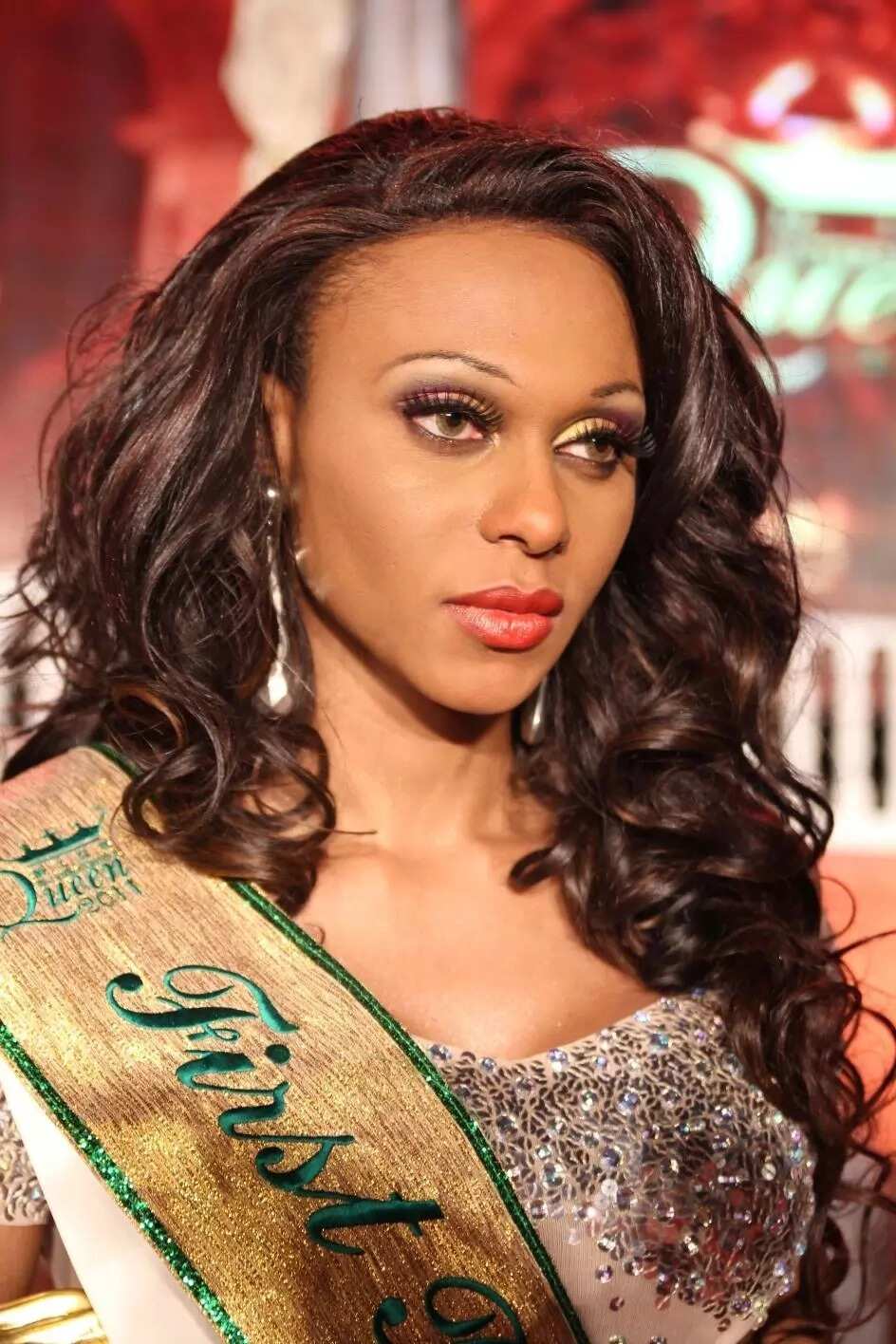 In addition to that, Miss saHHara became interested in beauty pageants when she moved to the UK. Her first ever pageant was the Alternative Miss World created by Andrew Logan, where she was the first runner up. Since then, she won Mix Exilio in 2005, Vogue: International Diva throwing a strop in 2009 and Super Sireyna (first ever transgender world pageant) in 2014.
In 2011, Miss saHHara participated in Miss International Queen, where she was the first runner up. However, that pageant was significant for an entirely different reason. That was when she came out to the whole world as a transgender woman. That day, she became the first Nigerian transgender woman to come out.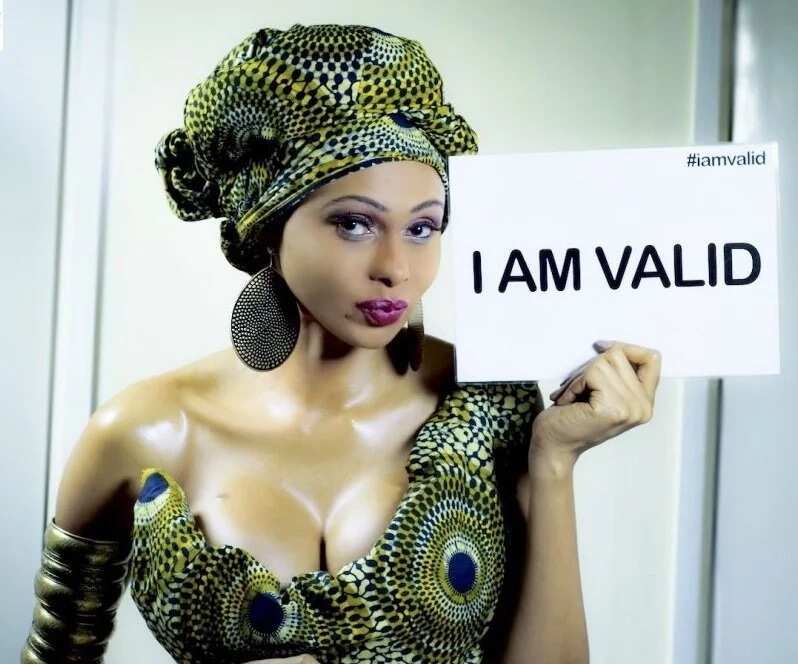 READ ALSO: Bobrisky before and after bleaching
Here is the thing:
Miss saHHara is actually so much more than just a pretty face. After gaining recognition and attention, she decided to use it for the good of others. In 2014, she created an awareness project TransValid, the main goal of which is to destroy the misconceptions about transgender people and educate the masses on the topic of gender. It encourages transgender people all over the world to share their stories with the hashtags #IamValid and #YouAreValid.
She is also very active on her Facebook page (www.facebook.com/sahhara), where she regularly posts about transgender issues from all over the world, as well as slams down transphobes. It is nice to see someone like her coming forward in order to help other vulnerable people.
Important information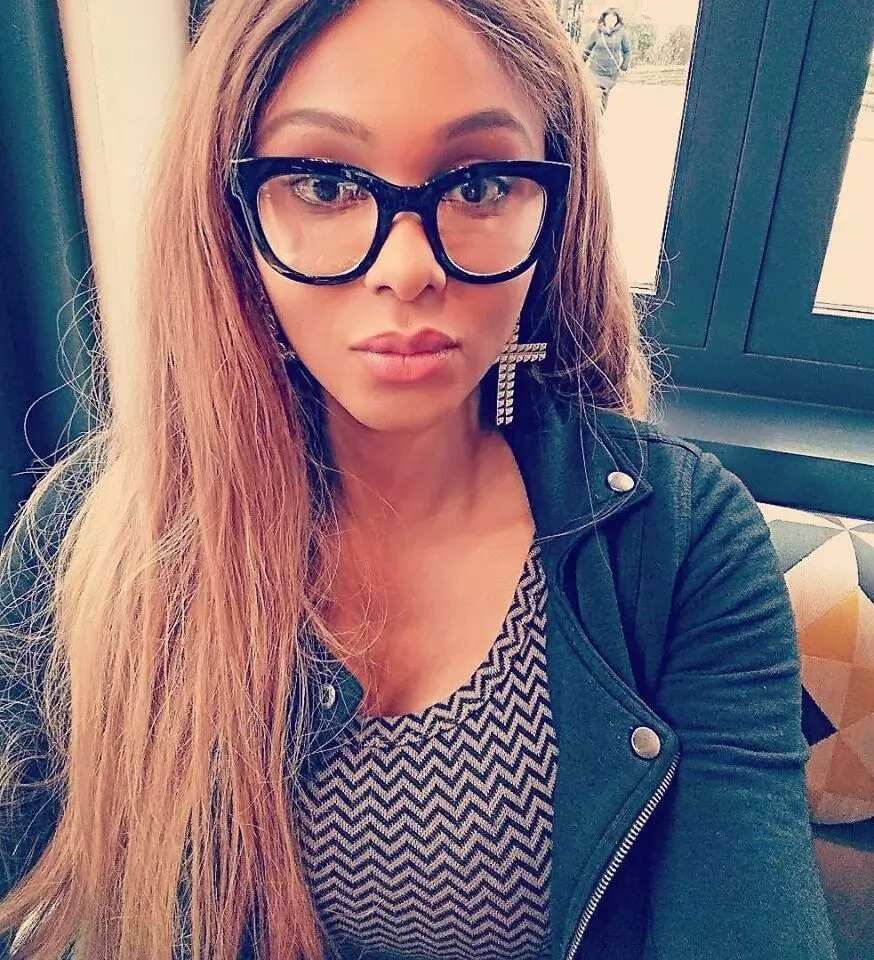 By now, you have probably started to wonder why we have never used Miss saHHara's birth name or talked about her personal life. The thing is, Miss saHHara, like most transgender people, does not feel comfortable when people try to find out the name she was given at birth. She also cannot stand when people talk about the times 'she was a man', because she has been a woman all her life.
For this reason, we want to dispel the rumours circulating in most Nigerian media outlets by addressing them head on. Here are the common misconceptions about Miss saHHara: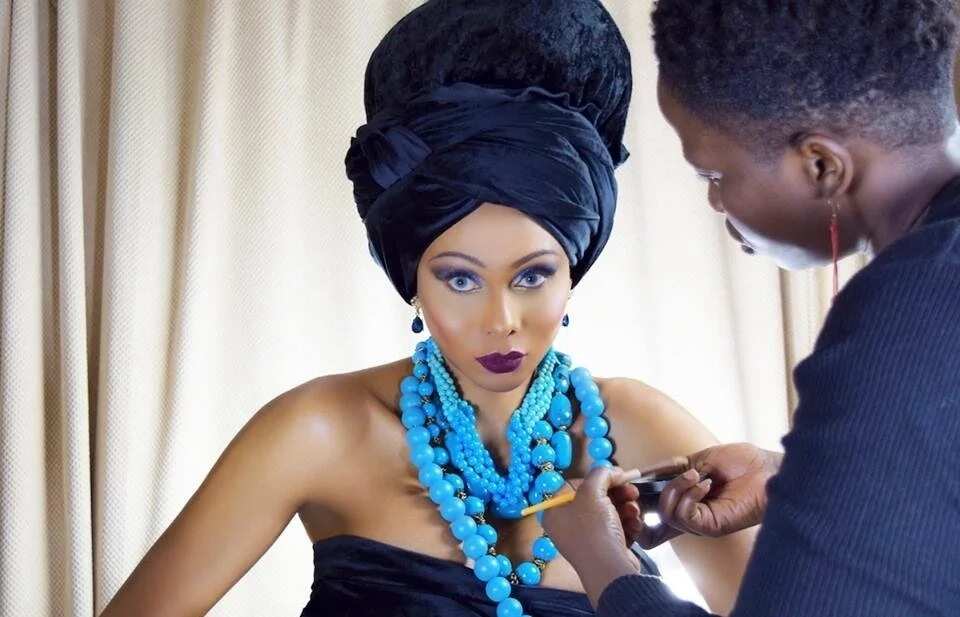 Nigerian media often uses the name Oche Clifford as Miss saHHara's birth name. However, she stated that it has never been her name. She also discouraged Nigerian bloggers from searching for and sharing her personal information pre-transition.
You might have seen her use the names Iris saHHara Henson or Miss saHHara Henson. If you have, you should know that these are not her actual names. She has previously used the pseudonym Miss saHHara Henson in order to protect her identity.
Miss saHHara is not a "gay man who decided to become a woman to feel better about his homosexuality". She is not a "woman trapped in a man's body". These are common ignorant and transphobic misconceptions spread by ignorant and transphobic people.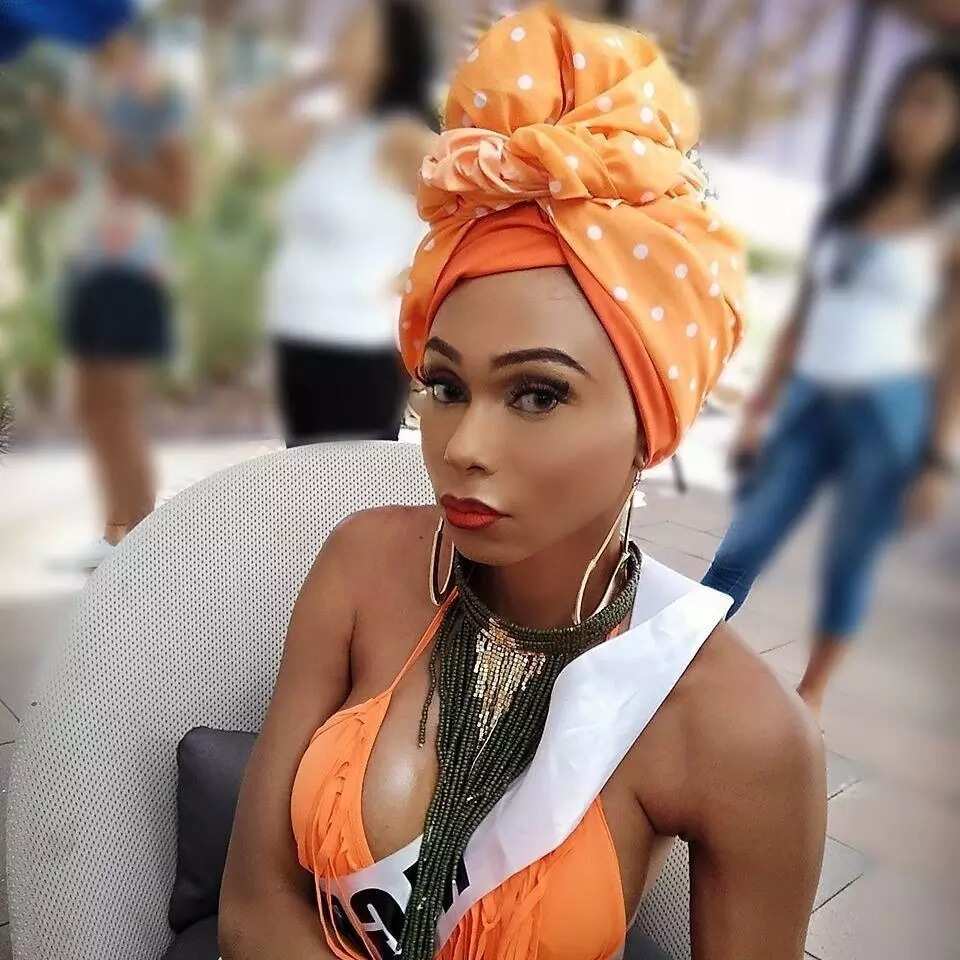 Miss saHHara is not very vocal about her personal life. In one of her interviews, she stated that she was a straight woman, and that was it. However, we know that she is not married and has never been. This means that the rumour that she is married to an elderly Italian man is not true.
The last rumour we are going to address concerns Miss saHHara's parents. Once again, Nigerian news outlets and bloggers are guilty of spreading false information about Miss saHHara, and this time it is about her alleged father. The man that claims to be her dad is just some stranger she has never seen before.
As you can see, Miss saHHara has managed to stay true to herself even despite the terrifying events from her past. She is a very brave and strong woman, and we applaud her for speaking out against transphobia. We honestly wish there were more people like Miss saHHara, unafraid and unapologetic.
READ ALSO: Is Sade Adu daughter transgender?