Which state is the biggest producer of palm oil in Nigeria?
The world market for palm oil is one of the most dynamically developing markets. The volume of production and foreign trade of this natural product, obtained from the fruit of the palm, is growing steadily. The bowels of Nigeria are rich in oil, gas, coal, and metal ores. But not all of its riches are hidden under the earth. The production of palm oil in Nigeria is the largest among African countries.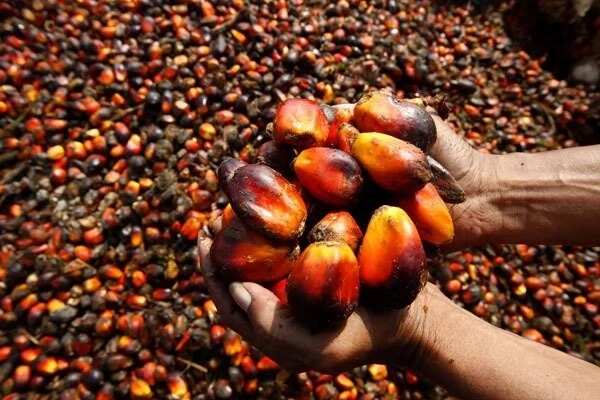 Palm oil is one of the most important economic oil crops in Nigeria. The production of palm oil serves as a mean of livelihood for many rural families and is part of the farming culture of millions of people in the country.
In the early 1900s, Nigeria produced all the palm oil that was exported to the world market, and it was considered to be a major source of foreign currency. Until 1960, Nigeria was the world's largest producer of palm oil. Our country accounted for 43% of global palm oil production. However, as a result og many factors, it had been increasingly difficult for Nigeria to cope with the growth of global demand for palm oil, and they lost their superiority.
Top producers of palm oil in Nigeria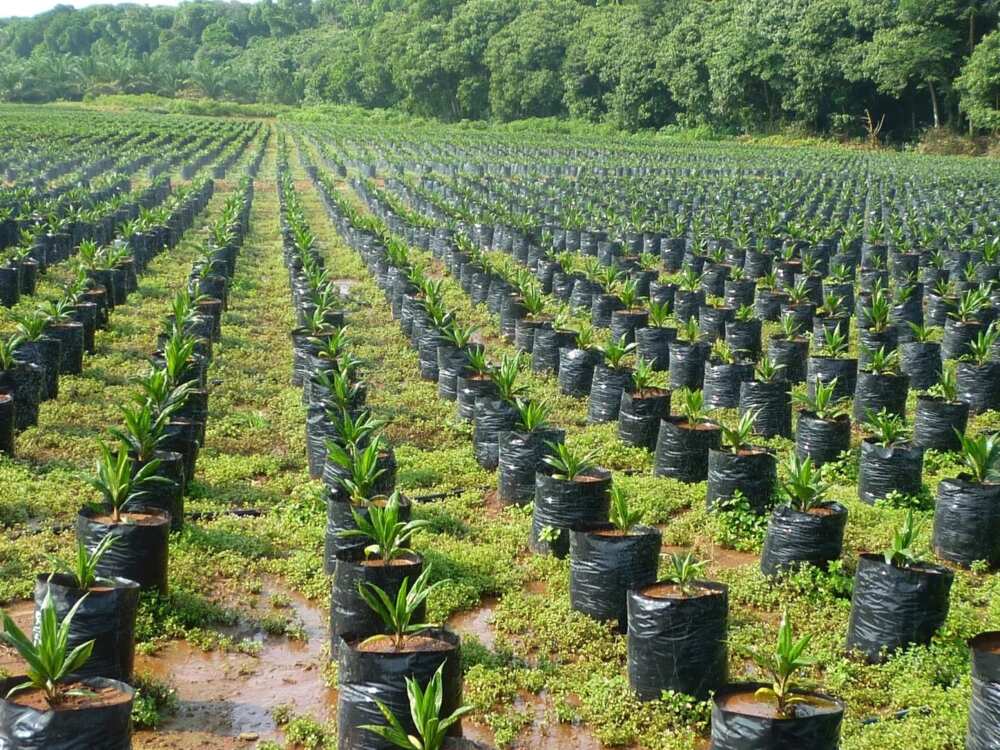 READ ALSO: Uses of palm kernel oil in Nigeria
Nowadays, the Nigerian States that are considered to be the largest producers of palm oil are Akwa-Ibom, Abia, Rivers, Edo, Imo, Ondo, Bayelsa, Cross River and Delta. Several million small palm tree plantations are scattered over an area approximately ranging from 1.65 million hectares to 2.4 million hectares and 3 million hectares. The estimate for palm tree plantations in Nigeria ranges from 169,000 hectares (72,000 hectares of plantations property and 97 000 ha of small plantations) to 360,000 hectares of plantations.
Which state of Nigeria is the biggest producer of palm oil?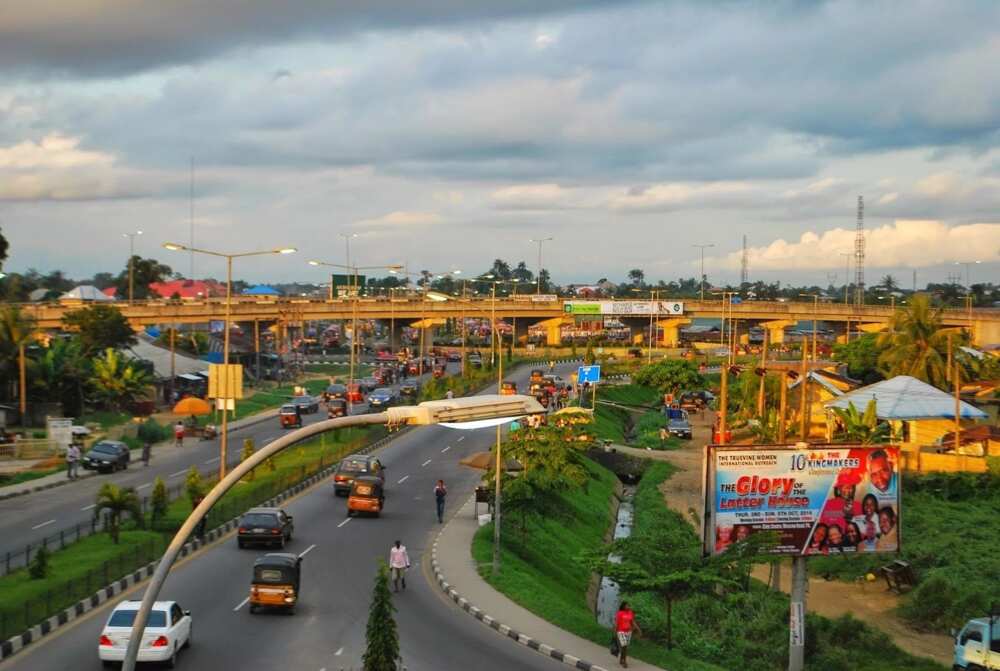 At the moment, the state where palm oil is produced in very large quantities is Akwa Ibom state. It is located on the coast in the South-Eastern part of the country. The capital of this state, Uyo, is said to be one of the most beautiful and richest cities in Nigeria and plenty of tourists visit Uyo every year. Besides palm oil farming, Akwa-Ibom has other natural resources, such as salt, glass sand, limestone etc.
Palm oil is produced by pressing the pulp of the fruit, which is pre-sterilized. Afterwards, the resulting crude oil is processed in a centrifuge to separate water and other unnecessary inclusions. Before that, the oil should be preheated to 100 degrees.
The oil goes through the five stages of refining:
Getting rid of mechanical impurities.
The stage of hydration. The phospholipids are extracted during this process.
Getting rid of the free fatty acids and neutralization process.
Whitening.
The deodorization.
The result is a finished refined palm oil which is used worldwide.
Why is palm oil production so popular? There are several reasons for that:
it does not require annual planting, a tree fructifies actively for 35-40 years, and then, decreasing yields, lives up to 120 years;
palm trees give three or four crops a year;
one hectare of plantations is enough to get 5-6 tons of palm oil
the process of harvesting is quite simple.
For long-term storage, industrial oil is purified and clarified, it loses its color, smell, and taste and turns into a cheap dietary fat. It is added to bread, butter, cheese, yogurt, margarine, ice cream, cocoa butter, mayonnaise, etc.
READ ALSO: Is palm oil allowed to pass through the Abuja airport?
Source: Legit