30+ fashionable bubu styles with Ankara for stylish ladies
Bubu gowns have gained immense popularity as fashionable outfits for women in Nigeria and across the globe. These gowns are renowned for their versatility, comfort, and style, available in a wide array of designs and sizes to suit various occasions and body types. They are also made from fabrics such as Ankara, lace, satin, chiffon, and silk. Among the many variations, the bubu styles with Ankara stands out as the most widely embraced choice.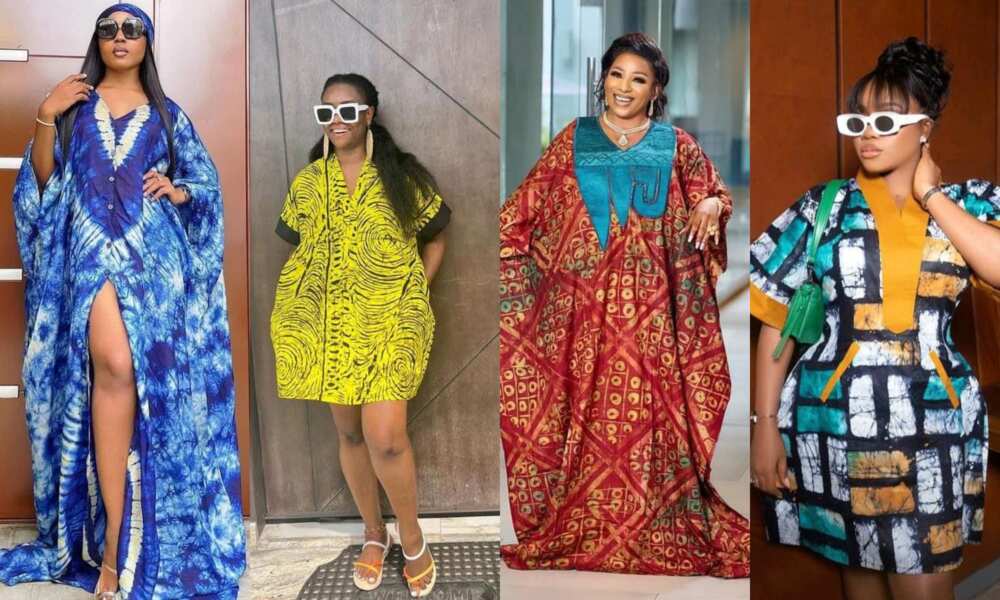 If you want to revamp your wardrobe with the latest full-coverage and stylish dresses, bubu gown styles for ladies should be your to-go choice. You can rock these styles when going out on ladies' night, attending a wedding, or even church. Read on to find the best bubu styles that match your taste.
Most fashionable bubu styles with Ankara
Whether it is a long or short bubu style, what matters when buying a this gown is how comfortable it is. The best bubu style will elevate the wearer's confidence and mood. Here are the trending bubu styles with Ankara to buy in 2023.
1. Ankara bubu styles for ladies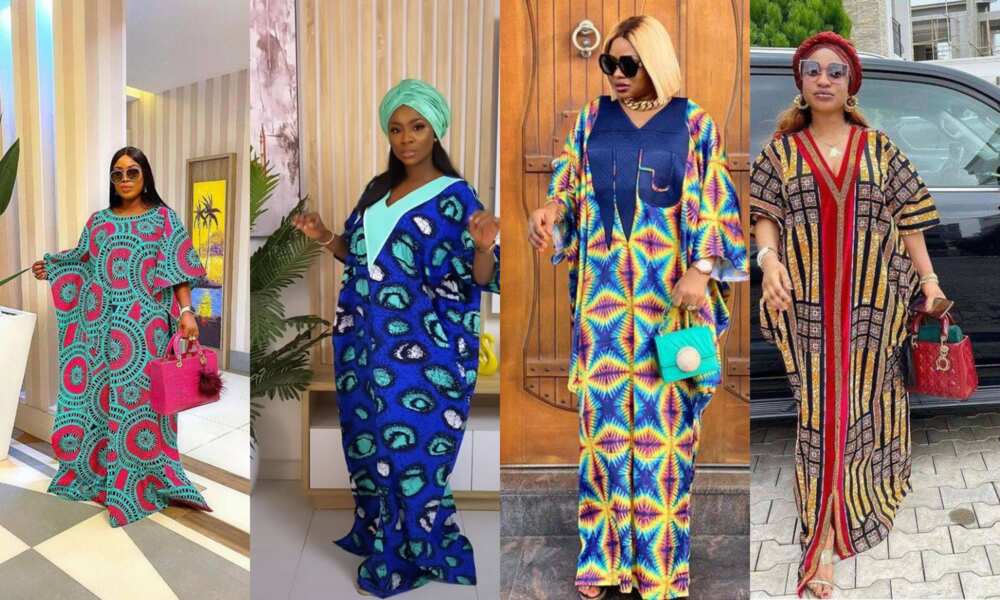 Ankara bubu styles are made from a plethora of bright, lively, and vibrant colours, shades, and tints to give them an African image. They also come in unique patterns and natural wax printing that set them apart from all other clothing styles.
Although they were traditionally common in West Africa, Ankara bubu styles have also found their way into other parts of Africa and the rest of the world.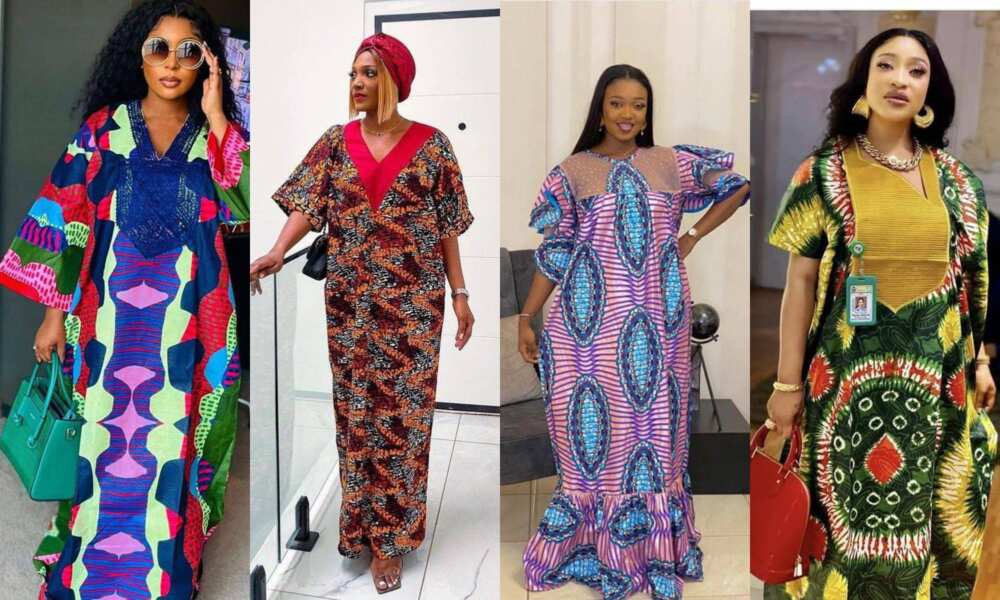 Various Ankara bubu gowns have V-shaped necklines and fitted bodices that flows. They are the best substitutes for odd and uncomfortable jeans, pants, or dresses. They offer unconditional choices since they can fit all body types, including slim and plus-size. Their versatile patterns fit any accessory and occasion.
2. Kaftan latest bubu gown styles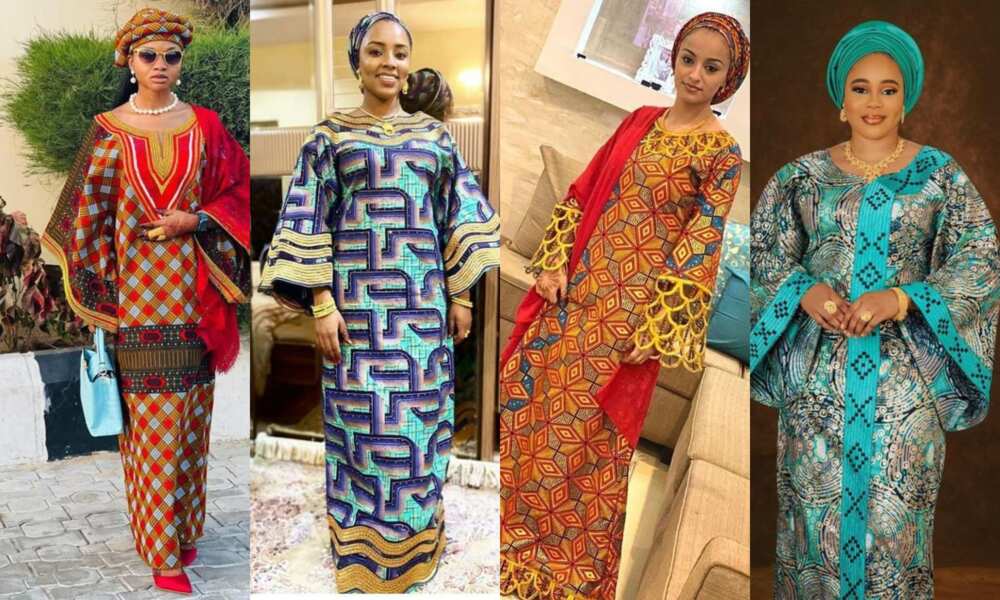 Although kaftan and bubu may seem like the same attire, the primary difference is that kaftan is characterized by flowing sleeves, a loose-fitting bodice, and sometimes a waist sash or belt.
Kaftan latest bubu gowns are also made from luxurious fabrics such as cotton, Ankara, or silk, making them more versatile and comfortable. They offer endless choices for women who want effortless dressing since they can fit any official and casual occasion.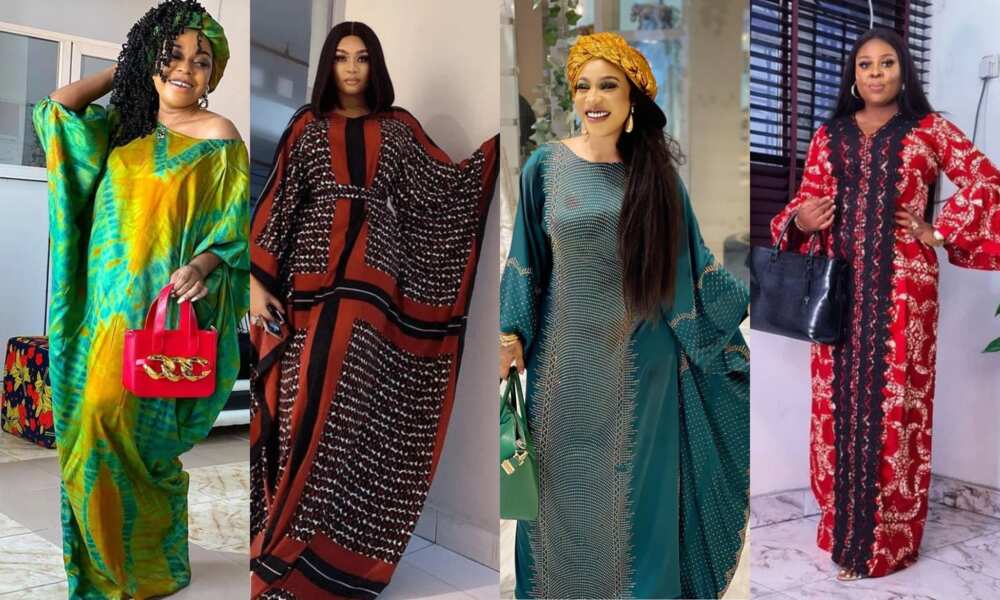 Women who want to dress in official kaftan bubu gowns can pair them with high heels, jewellery, and matching handbags. For casual occasions, kaftan bubu gowns can go with flats, sandals, and other casual accessories for a simple but stylish look.
Generally, the gowns offer various colours, patterns, and accessories that showcase the rich African traditions.
3. Long bubu styles with Ankara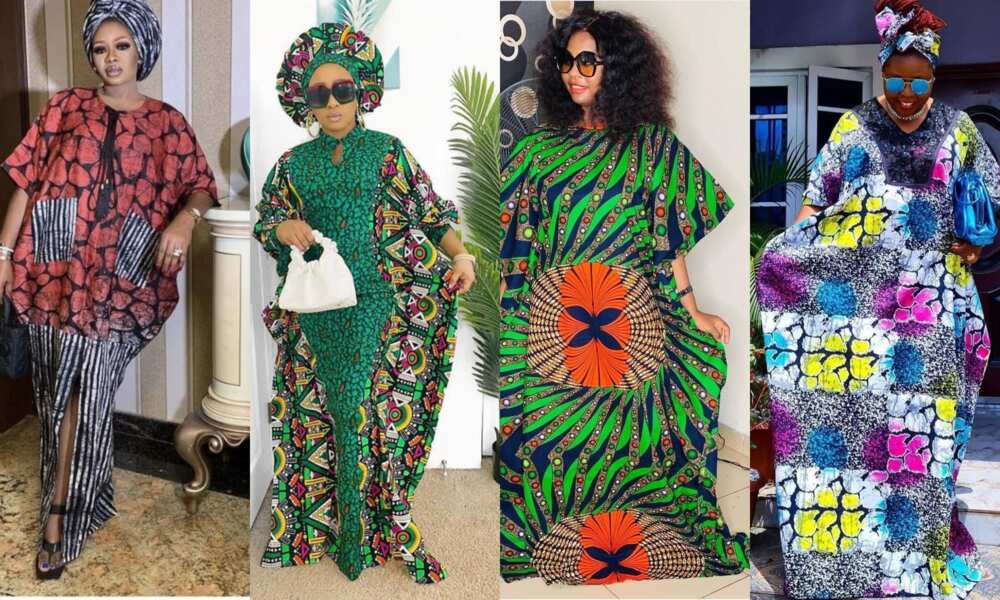 Long bubu styles were traditionally reserved for older African women who wanted to look decent by hiding their curves. These dresses have found a new place in the latest fashion world with a slight addition to Ankara.
These stylish Ankara are designed to flow past the knees but slightly above the ankles. They also feature an excellent mix of African prints. These combinations add a sense of sophistication and wealth, making the wearer look like a rich African aunt.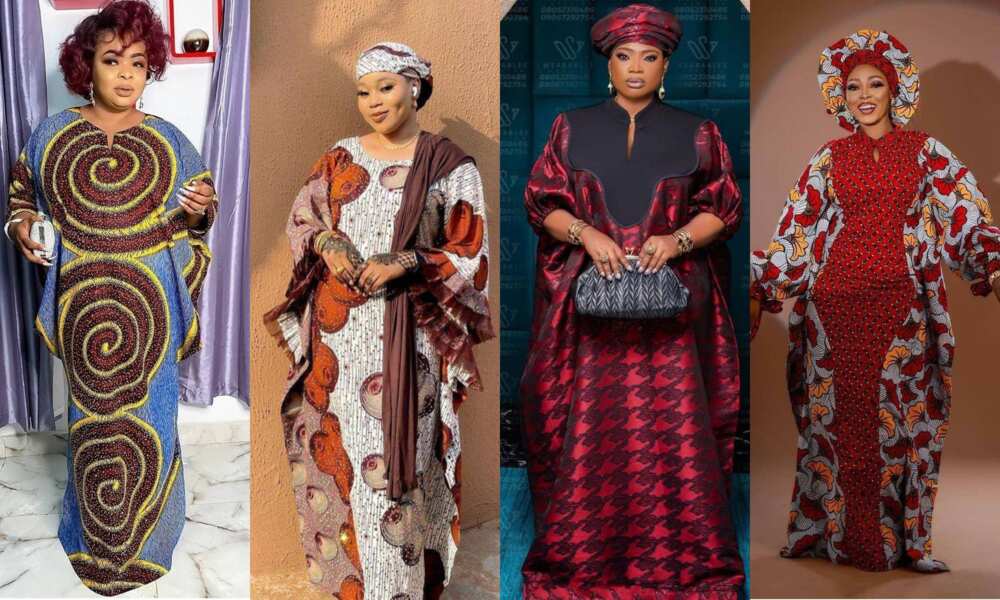 Popular long bubu styles include classic, embellished, contemporary, opulent, and exquisite lace bubu styles. Although these styles are primarily designed to conceal body curves, they also give a sense of elegance and self-confidence. They are also perfect for traditional occasions such as weddings.
4. Simple bubu styles with Ankara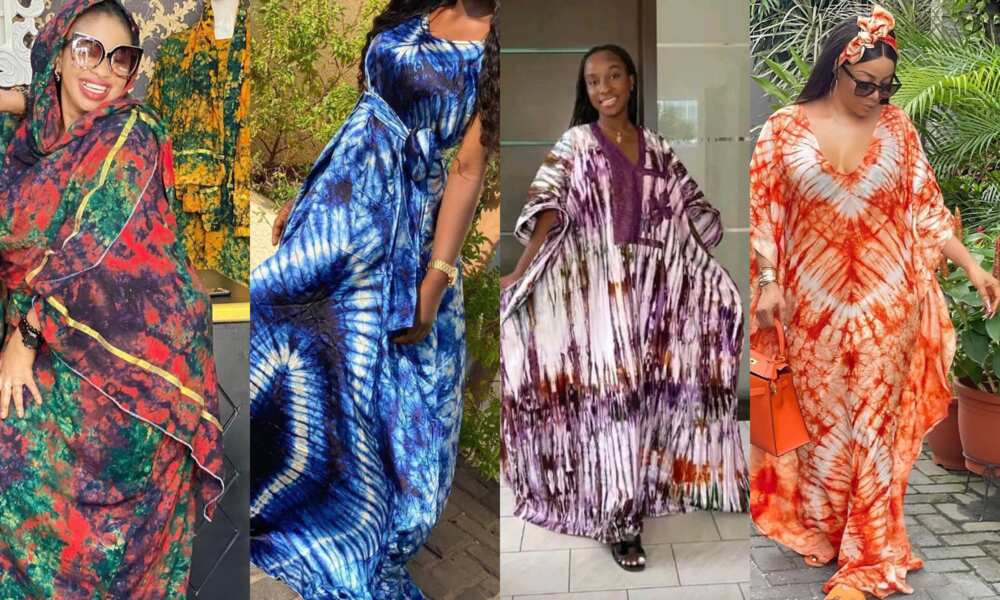 If simplicity is your theme, then adire bubu styles with Ankara are the way to go. These dresses may not be extreme, but they are still stylish to make you look fashionable. They also offer ultimate comfort and possibilities to pair them with any garment or accessory you choose.
These adire bubu gowns are also categorized into V-neck, A-line, off-shoulder, button-down, wrap, collar, and straight bubu styles. While they can fit any occasion, picking the right pattern, and size to wear when going out is vital.
5. Short bubu styles with Ankara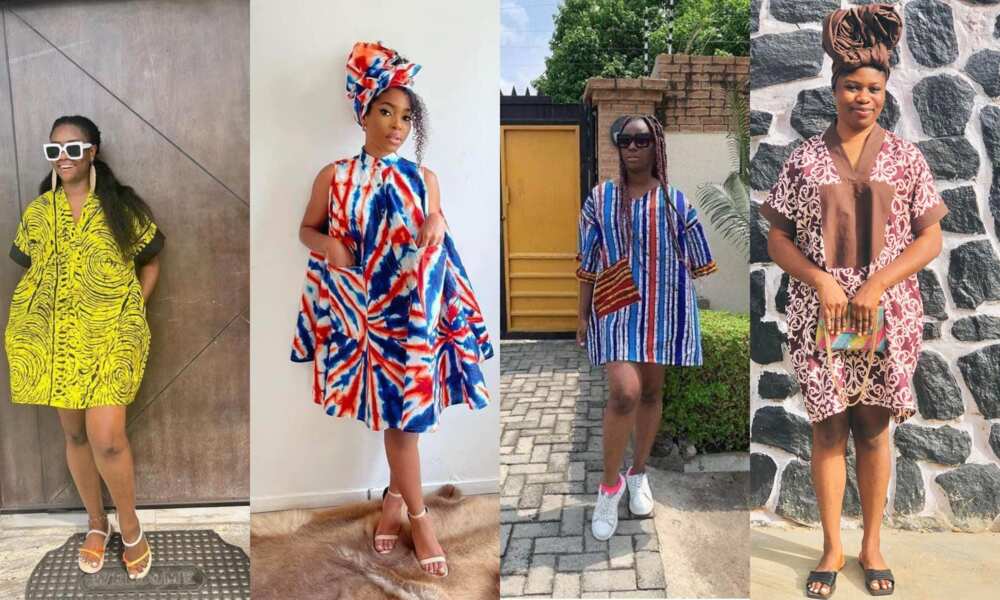 You can never go wrong with short bubu styles with Ankara, regardless of your body size. These garments are designed to go a little below or above the knees. They are suitable for ladies who focus on their looks and want to look stylish without attracting more attention.
Short bubu gowns are made from different materials with attractive patterns, flowers, or colours. While some are made entirely from Ankara, others only feature a touch of Ankara at the edges.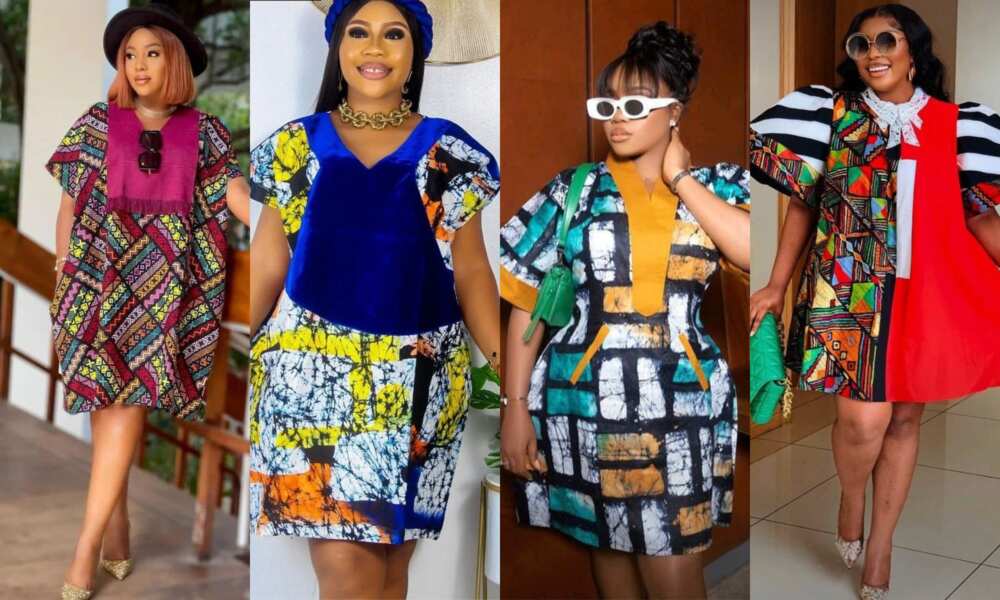 Their versatility also allows them to fit into occasions such as official duties, partying, or family events. They can also be paired with high-heels, flats, or sports shoes. The choice of the style depends on the event and weather.
6. Overflowing latest bubu styles with Ankara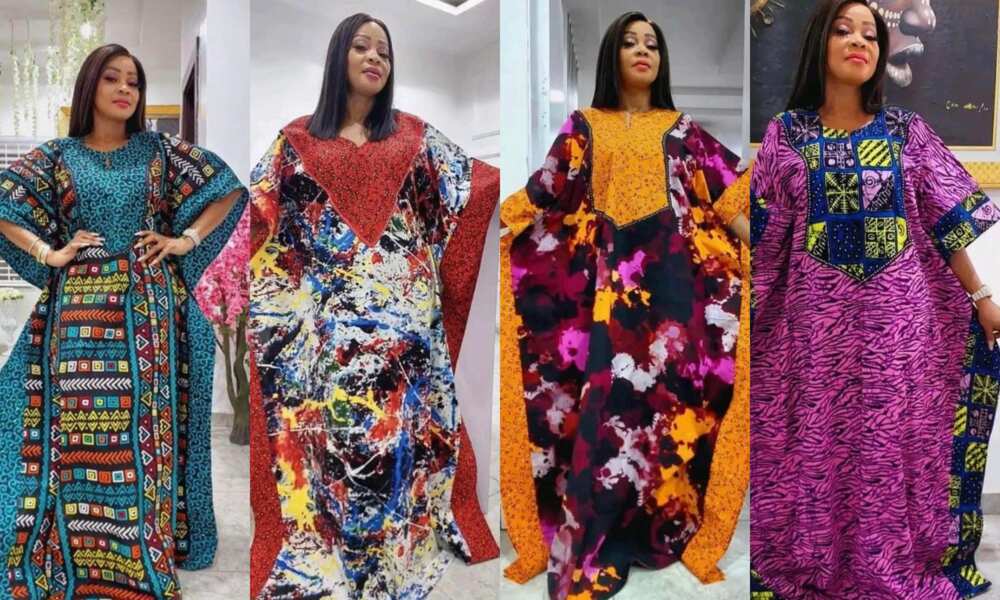 As a modern woman, it is time to move from the traditional bubu styles and try new designs such as overflowing, flared, bold and vibrant bubu styles.
These designs also come with matching headdresses, scarves, belts, or turbans that make them suitable for different occasions such as weddings, religious functions, and evening family events.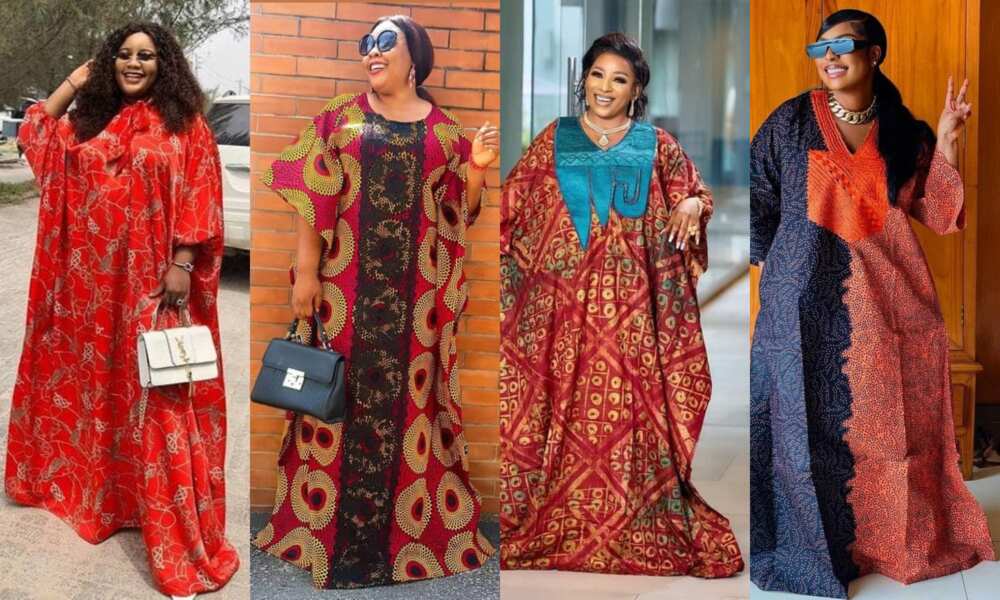 The latest bubu gowns come in trendy colours, African wax prints, and patterns. Since they are mostly designed for outdoor wear, you will never go wrong with any choice you make.
Bubu styles with Ankara have gained recognizable popularity in the modern fashion world. These simple but stylish free-flowing garments were traditionally designed to conceal feminine curves among African women. Though, as the clothing sector continues to experience a significant shift, Bubu gowns have become a must-have attire for traditional and religious events.
Legit.ng recently published an article featuring the latest African dresses for women to rock. Africa's diverse communities are rich in unique traditions, and one of the unifying elements among them is their distinctive dressing styles.
Renowned for their vibrant colors and versatility, African fabrics serve as a canvas for the latest gowns, seamlessly blending elements of both traditional and modern wear.
Source: Legit.ng