Aso Villa staff prepare to receive President Buhari as he lands soon (photos)
- After 105 days away from work, President Muhammadu Buhari is set to return
- His official residence Aso Rock Villa is preparing in earnest to welcome him
- Members of the internal and external security of the villa were seen conducting rehearsals
The announcement of President Buhari's imminent return has generated a lot of excitement all over Nigeri and the presidential villa at Aso Rock, Abuja is not left out.
The presidential villa is reportedly with activities as staff and security personnel are making last minute preparations to receive him.
According to the News Agency of Nigeria (NAN), Buhari is expected to arrive the Nnandi Azikiwe International Airport Abuja at 3.00 p.m, Nigerian time.
Below are some pictures of those awaiting his arrival: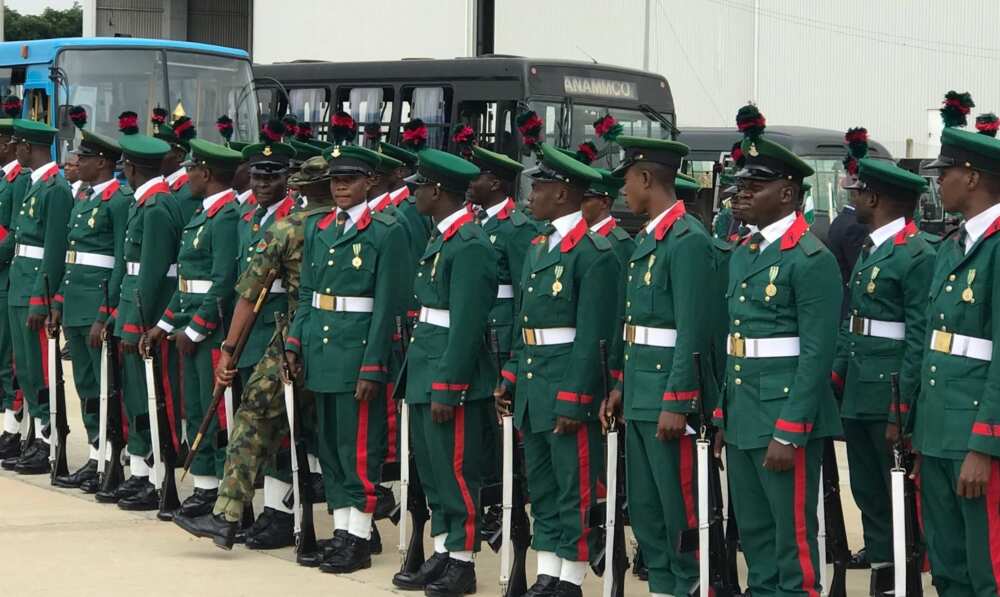 READ ALSO: BREAKING: President Buhari set to return to Nigeria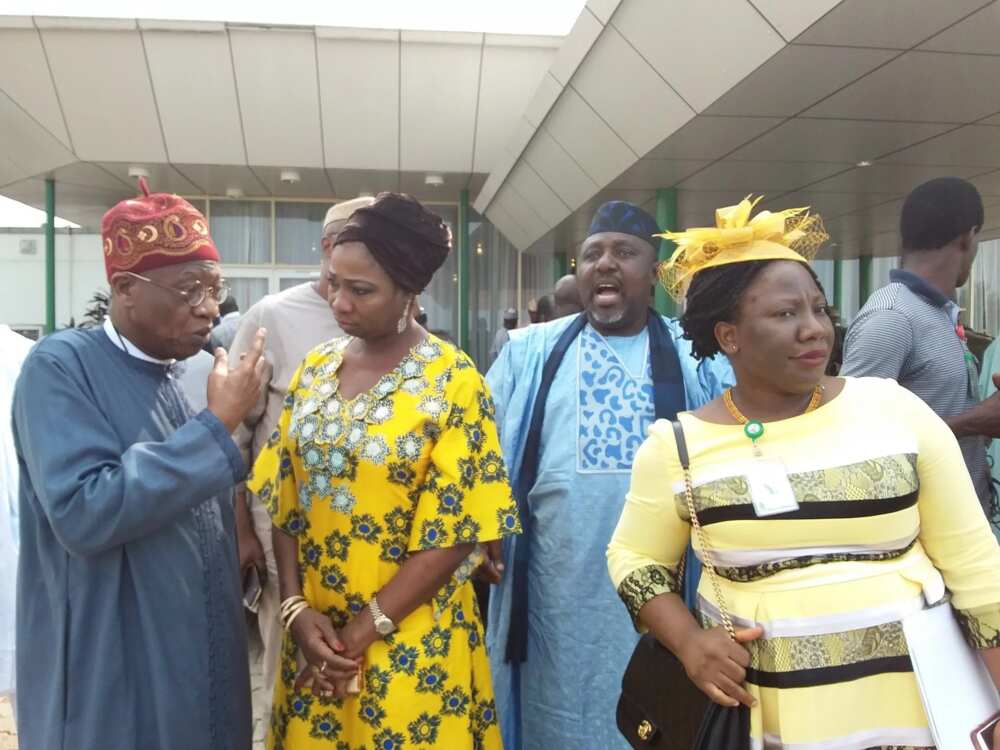 There are also reports that other itinerary members of staff in the presidency are also on standby, while security vehicles and personnel attached to the president's convoy had since left for the airport to receive the president.
Members of the presidential guards brigade were seen moving toward the airport after conducting rehearsal at the arcade in Abuja.
President Buhari is expected to make a national broadcast to Nigerians on Monday, August 21 at 7a.m.
Meanwhile, Femi Fani-Kayode, a former aviation minister and foremost critic of the President Muhammadu Buhari administration, has reacted to the return of the Nigerian leader.
PAY ATTENTION: Watch more videos on Legit.ng
Fani-Kayode praised the anti-Buhari protesters who organised a vigil in London on Friday, August 18 for reportedly 'chasing' the President from his London 'hideout'.
Watch this Legit.ng video to see what Governor Ortom earlier said of President Buhari's return:
Source: Legit.ng