Cassava farming business plan: From the starting point to a great fortune!
Cassava is one of the most important crops in Nigeria and, therefore, it's a very attractive area for investment. Businesses on cassava processing are starting up all over Nigeria.
Everybody knows that cassava is the third most essential crop to Nigerians after rice and maize. It's the basis of a lot of Nigerians daily diet. So, starting up a cassava farming business can easily make you a very rich person in almost no time!
We are going to share some basic tips on cassava farming and will try to prevent you from making serious mistakes in this area!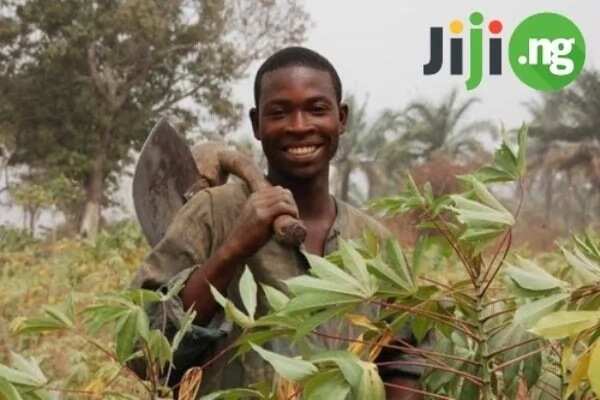 Buy all the necessary equipment for cassava farming from reliable sellers at the best price!
Install free updated Jiji app now – get all the benefits from shopping online on Jiji!
Benefits of cassava farming business
Cassava production in Nigeria is very easy
Cassava doesn't require extensive care
You can harvest up to 50 tons of cassava per one hectare
Cassava is used to make highly popular products:
- Garri
- Fufu
- Starch
- Wheat flour or
- Cassava flour
- Animal food
- Commercial caramel
- Chips
- Ethanol and glucose syrup, bread, and so on.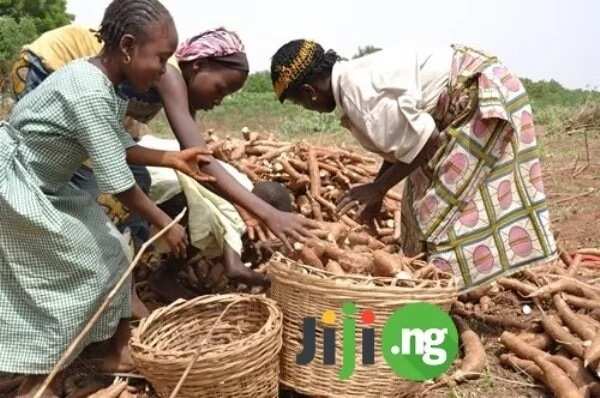 Find a good site for planting
Choose a land plot with:
Deep well drained soil with clay and sand content;
enough precipitation;
humid climate.
How to identify such area:
Dense vegetation all around it;
proper soil texture;
the land is flat or almost flat.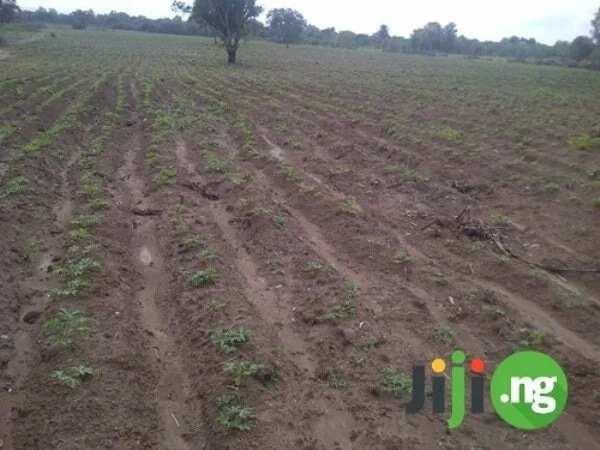 Enhance the soil quality
This is how you can get the soil ready for successful cultivation:
Use fertilizers;
make proper seedbeds;
grow cassava with other crops, etc.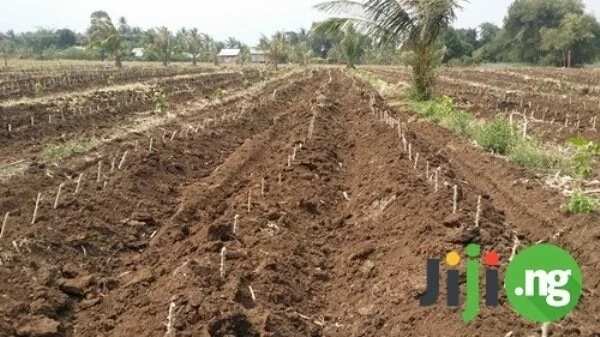 Choose the best cassava breed to grow
Pay attention to the following factors while selecting the suitable cassava breed:
It should have decent food quality;
It should be good for cooking;
It should bulk early;
It should have good ground storability;
It must be pest-, disease-, and weed-tolerant.
Everything is quite simple: find out the buyers' preferences in your area and then grow those breed of cassava!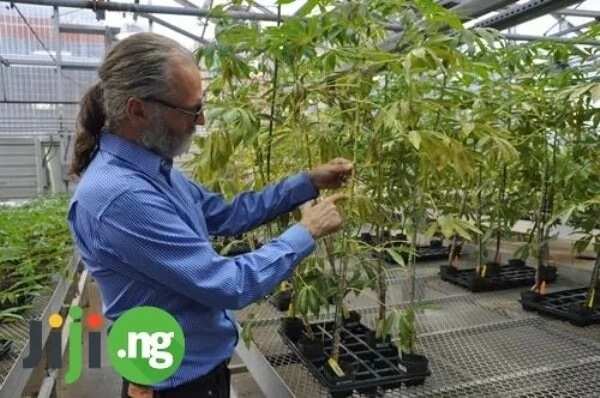 Pick healthy cassava stem cuttings
Follow this simple guide:
Locate sturdy cassava plants.
Leave out those cassava plants that are prone to diseases.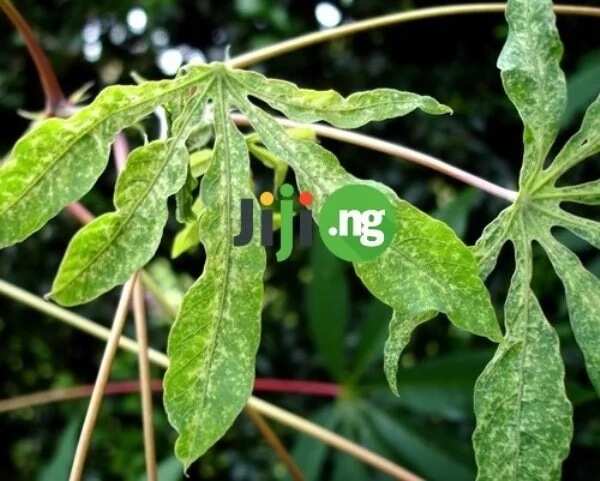 What fertilizer is the best?
Try these types of fertilizers:
NPK 15:15:15–12 (50 kg) pack;
NPK 20:10:10–9 (50 kg) pack;
NPK 12:12:17–15 (50 kg) pack.
How to apply:
Apply farm fertilizer about 8 weeks after you plant your cassavas;
Apply the fertilizer in a circular mode, 6 cm wide and 10 cm from the plant trying to prevent the fertilizer getting in touch with the cassava stem or leaves.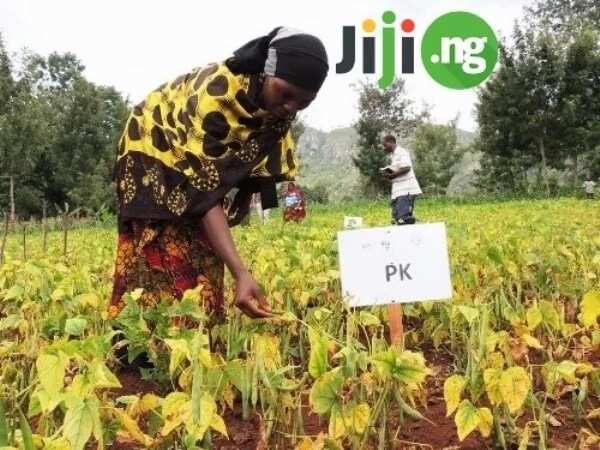 Choose the best season to plant cassava
Cassava is normally planted from the end of March to mid September when there's plenty of rain. It takes about 4-6 months for the crops to ripen, for example, if you plant them in April, then you can harvest in October.
A useful tip: one of the best areas to grow cassava is Ogun state, because of its fertile soils.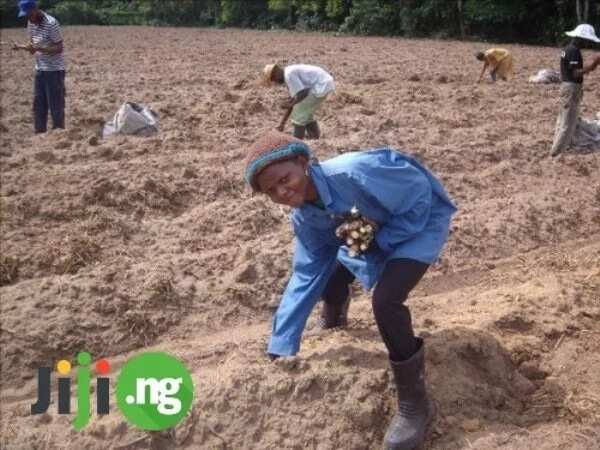 Plant cassava correctly
If you plant cassava correctly, you are sure to get luxuriant crops!
Cultivating tips:
Woody cuttings should be planted upright in the upper part of the sloping soil;
Cut the tops of the cuttings at an angle in order to prevent the water staying there and subsequent rotting of the plants;
The best cuttings are taken from plants that are minimum 10 months old, they should be 2.5 to 4 cm thick and 20 - 30 cm long, and have at least of 3-6 buds each;
The cuttings should be buried up to half of their length so that some of the buds get under the soil;
The cuttings have the roots and start growing confidently in about 2 months;
The distance between plants should be around 80 to 140 cm.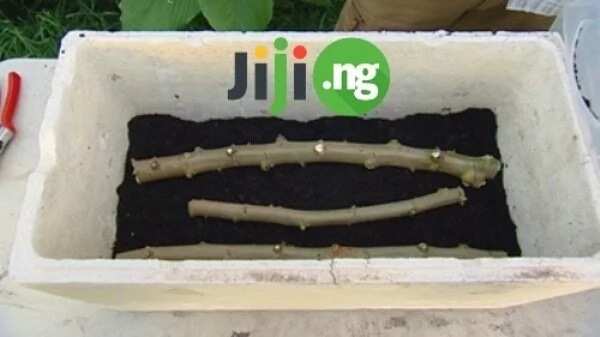 Setup & production cost, profitability
Consider this sample expenses list for starting up a cassava farm in Nigeria (the figures may vary from region to region):
Farmland cost: NGN 75,000;
Getting the Land Ready: NGN 25,000;
Cassava stem cuttings: NGN 50,000 (For 100 pieces);
Fertilizer: NGN 25,000;
Fermentation Tank: NGN 220,000;
Hydraulic Press: NGN 280,000;
Hammer Mill: NGN 700,000.
You will also need some additional equipment – but its type depends on what final product you intend to get.
Other expenses for cassava farming:
Bags;
chemicals against pests;
general farm keeping;
manpower fees for harvesting;
other labour fees, and so on.
You can obtain 25 tons of cassava roots on only one hectare.
You will need about N350,000 to start your business (not including the salaries for manpower).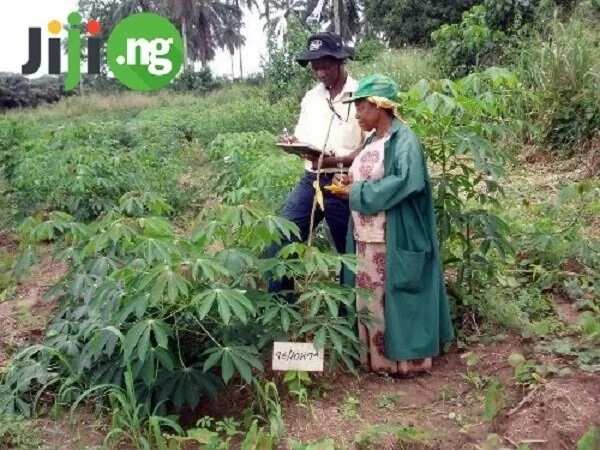 On Jiji, you'll find all the necessary essentials to start your cassava farming business at the most attractive price!
Install free updated Jiji app now – and get all the benefits of profitable online shopping in one super app!
Source: Legit.ng