Everybody knows, who is Linda Ikeji. She is considered to be the most popular and controversial blogger and ex-model in Nigeria. Her biggest source of fame came from her own online platform, the Linda Ikeji blog. She is the richest blogger in Nigeria. Thousands of visitors are looking for news and information on her blog every single day. What is so special about Linda and her blog? Let's find out how Linda Ikeji became a blog star in Nigeria. Keep reading to learn interesting facts from Linda Ikeji biography.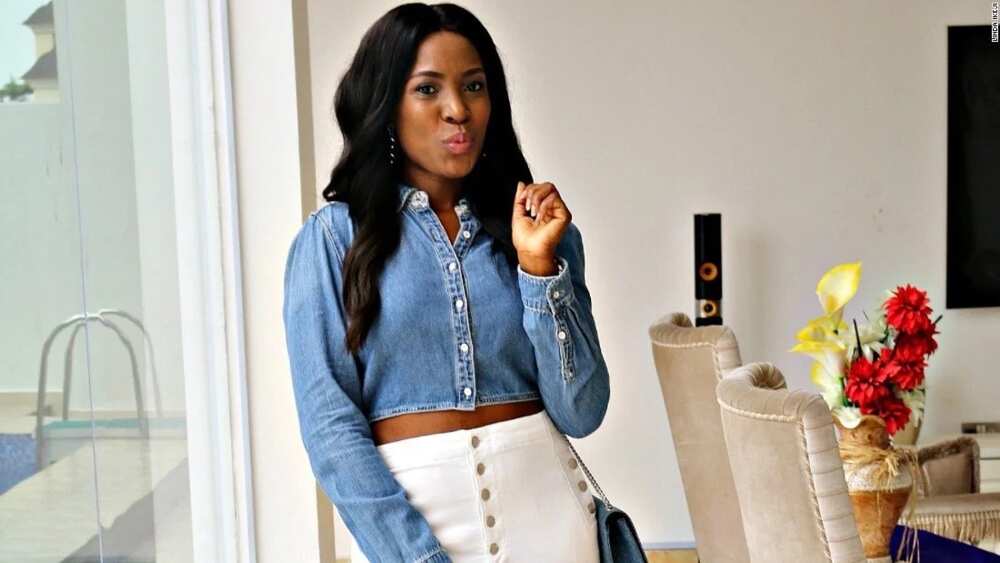 Fighting for the future
Linda Ifeoma Ikeji was born on the 19th September 1980. Although right now Linda is a blogger, writer, and entrepreneur, as a child, her future did not look so perfect. Her family was the classic Catholic family. Linda lived in Nkwerre, Imo State and was the second child in the family. At the age of 10, Linda Ikeji felt that writing was something that made her feel happy and confident. She would write down some stories or news from her neighborhood. At that time the little girl did not even imagine that writing will turn her into the richest blogger in Africa.
Soon after she completed her secondary education, she got accepted into a university. With the support of her friends and family, she was pretty confident about her future profession. Unlike many teenagers of her age, Linda knew that news, doing interviews, and writing articles is something that she loves. So a degree in Mass Communication was her top choice to study at the university.
She was 18 years old when got accepted into the University of Lagos. However, to her big disappointment, the University did not give her the chance to study Media like she wanted. Linda had to give up her dream and started to study the English Language. She decided that she had to finish university to support herself. Ikeji had been working on her degree for 6 years. During those times, Linda managed to not only support herself financially but helped her family as well. She had numerous part-time jobs. She worked as a writer and a model but didn't mind working as a waitress as well. Modeling was her first serious job and a way to earn big money.
READ ALSO: How to contact Linda Ikeji?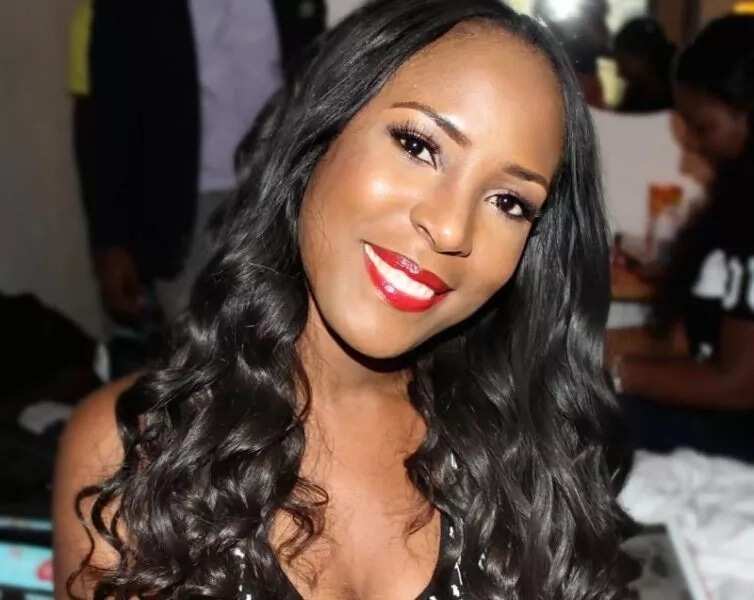 Shooting for the stars
Before starting her own blog, Linda was really into modeling. In late 1990's to have a job in the modeling industry meant you could be making good money. In 1998 Linda began modeling for the first time. She worked as a fashion columnist in one of the celebrity magazines at the time. Two years later, she got tired and resigned from the job. Linda was able to model for several brands, including the 'Rose of Sharon' label. This label at that time was owned by President of the Fashion Designers Association of Nigeria, Folorunsho Alakija. For many years, Ikeji participated in ECOFEST and had a lot of jobs in outdoor advertisements. She also received a lot of offers to work with the most glamorous fashion shows in the country.
Not long after, modeling didn't seem that exciting as it used to be. It became a burden for Linda. She went behind the camera and started to run a modeling agency. Recruiting models, managing models' training and much more were all on Linda's shoulders. At that time, she realized that her passion was in writing. She quit modeling in 2005 and found a new path in a life.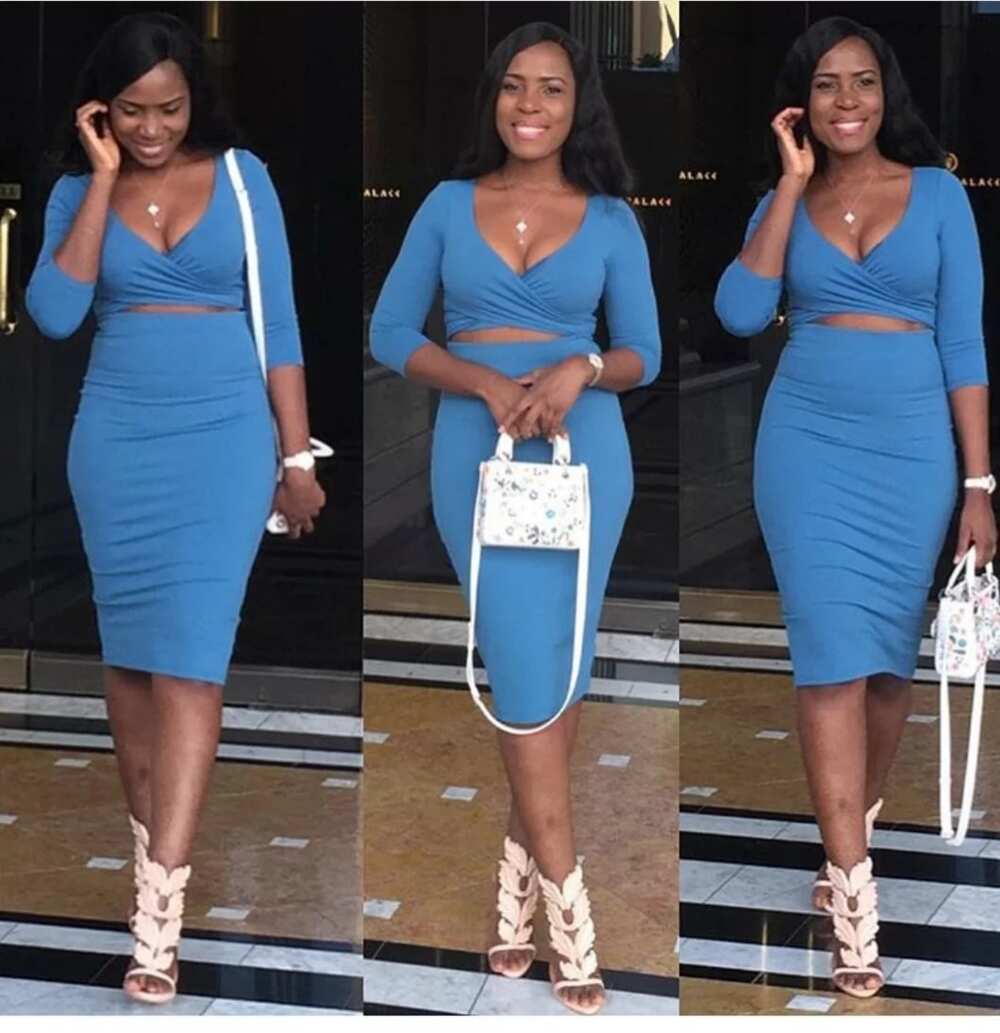 Queen of Blogging
In 2004, Ikeji finally graduated from the university and in 2006 she started blogging for the first time. She didn't consider it to be a job or even a possible way of earning money. She wrote her blog like one of her hobbies. While the Internet was not as well developed as it needed to be for blogging, Linda had to find a place to write. She would go to local Cybercafes and write from there. She also worked hard to get into the journalism industry. Eventually, the young blogger launched her own media and modeling company "Black dove Communications".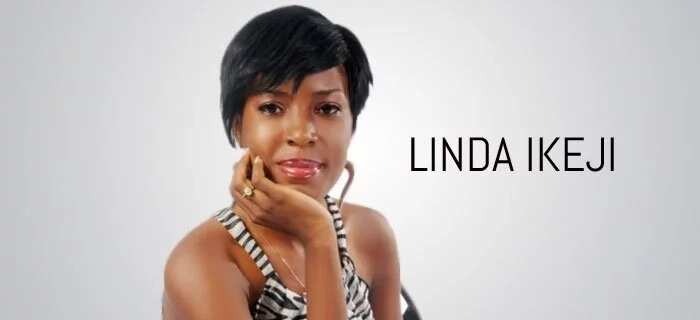 Linda believed that writing her own blog allowed her to bring her stories to the rest of the world. Besides, it was easy to write and did not much capital. In 2007 blogging turned into an actual job and Linda Ikeji wrote every day. She shared her thoughts with readers, wrote posts that not only interested her but also her readers as well.
Within five years, lindaikeji"s blog became the most reachable and popular blog among all the visited sites in Nigeria. Linda's posts are usually about recent news and gossips, celebrities' success, and entertainment in Nigeria. The blog became so popular, that every day it attracted thousands of visitors.
By 2010, after posting consistently for 4 years, it was estimated that up to 1 million unique visitors went online to read her blog each month. Linda's blog helped her not only to reach to the world audience but to have recognition and earnings. Even Forbes Africa had an article published about her success and how she turned blogging into a business.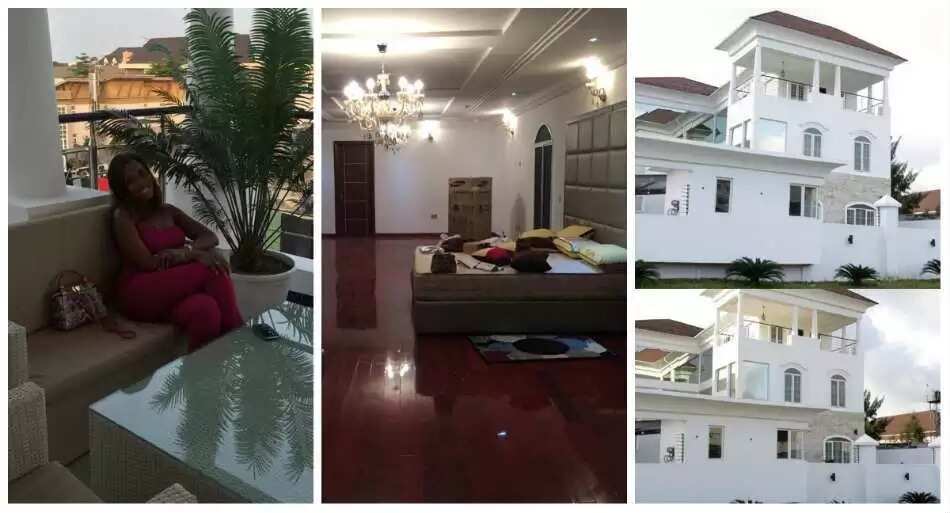 Having, over 50,000 visitors daily, her blog is ranked as most attractive to people of all ages. You can comment under the post and actually communicate with Linda. More and more advertising companies continue to fight so that their advertisement can be placed on Linda's blog. Aside from the blogging, the star-writer had inspiration for a couple of motivational books.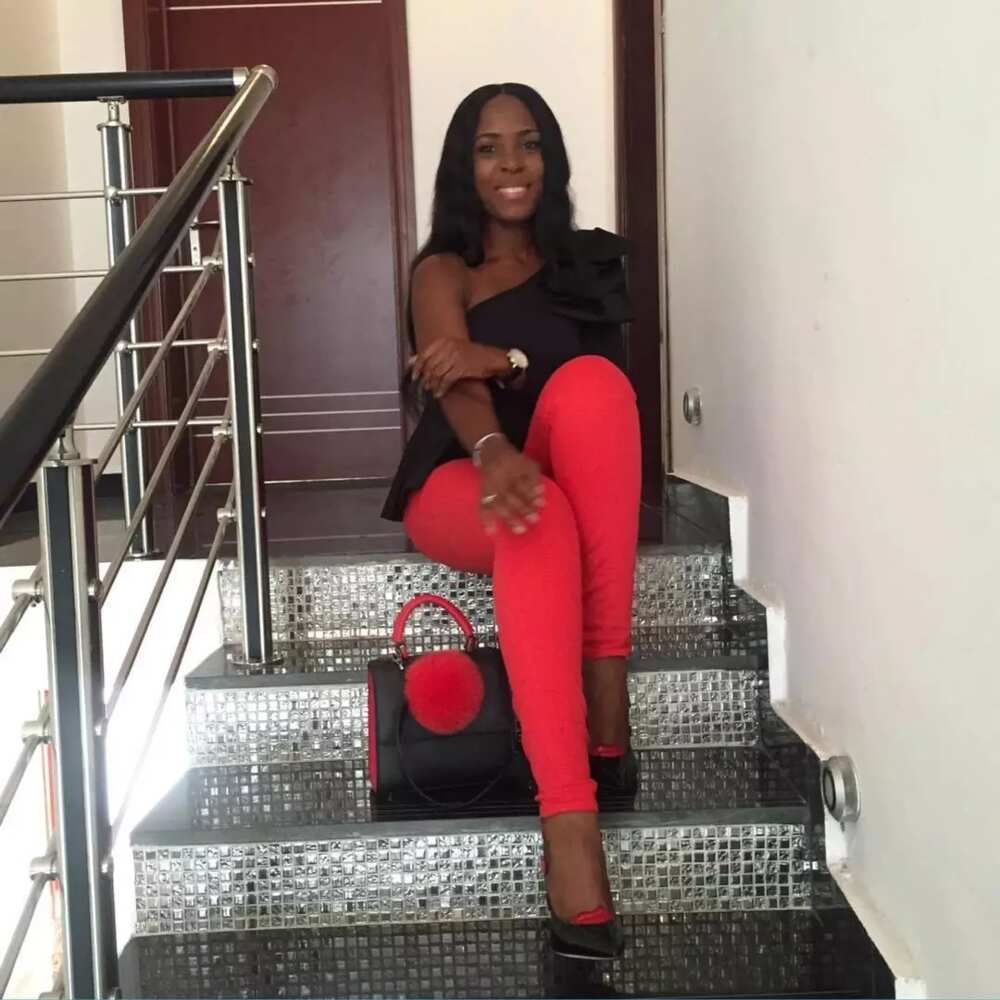 Now various brands and online networks companies put up advertisements in Linda's blog, which put her at the top of the highest earning bloggers in Nigeria. This great fame also brought about a dramatic change in blogger's life. From time to time rumours about her dating different men continue to pop up. It was also claimed that Linda received some money from a pastor and then spent it all in Dubai. A lot of people criticized Linda for spreading some of the rumours herself, but she denies it all.
When the title 'Queen of Blogging' is used, it is usually referred to Linda. In August 2012, Forbes Africa released a special month's issue about African women. The issue featured Africa's 20 Most Powerful Women and of course mentioned Linda Ikeji. At that time, Linda won a nomination of "Blog Of The Year" at Nigerian Blog Awards.
In 2014, the famous blogger was honoured with the Media Broad Award. She was the most frequently searched online celebrity in Nigeria. Linda became an Internet star and the biggest trend not only in Google Search but in Nigeria as well.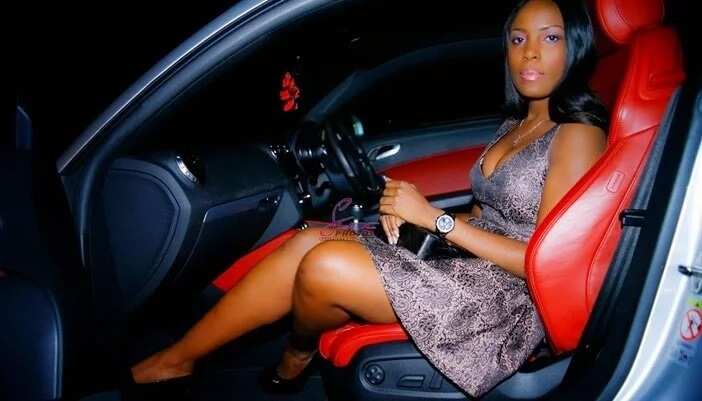 Google blog shutdown
However, not everything in Linda's life has been going smoothly. She had to deal with a lot of censorship and restrictions. Her controversial posts about #SaveMayowa Campaign made a lot of noise. In addition, she was accused of spreading a lot of unverified information about celebrities, such as Richard Mofe Damijo, Wizkid, Funke Akindele, Djimon Honsou, and Tonto Dikeh.
All that led to Ikeji's blog being shut down on the 8th of October 2014. Her content, which violated Terms of Service, was removed immediately. Although the blog got restored again on the 10th of October 2014 around midnight, the restrictions still prevailed. Google correspondents explained that if Linda continued to violate policies they would have to shut her down permanently.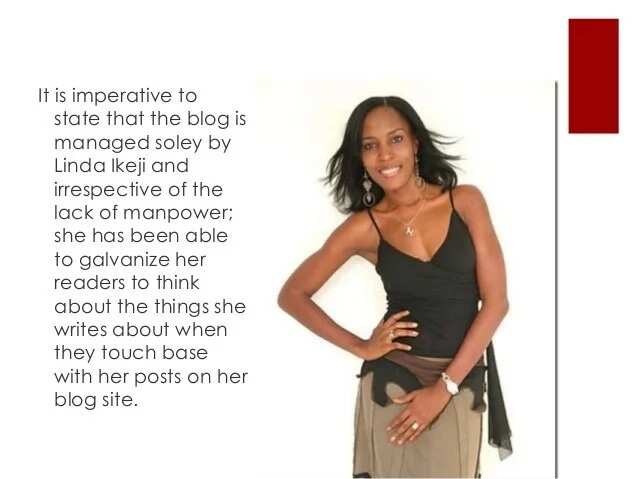 As we can see, Linda Ikeji went through her ups and down, but stayed true to herself. She is a very determined and persistent young lady. She has become a role model to many people. The current passion for her is community work. Ikeji has a non-profit project, which aims to help young girls at age of 16–25 to start their own business.
READ ALSO: Check out first photo of Laura Ikeji-Kanu's baby boy, Ryan (photo)
So, did this write-up made you understand what was Linda Ikeji's path to success?!
Source: Legit.ng