'I could decide to sue Kemi Olunloyo in the US and she would pay out of her nose' – Seyi Law
- It is no longer news that top Nigerian comedian and ex governor's daughter, Kemi Olunloyo have been having exchange of words on social media
- The war started after Kemi Olunloyo took it upon herself to bash the baby of Seyi Law, calling her several names
- Now the comedian has revealed that he has nothing against Kemi Olunloyo
Following the exchange of words between Kemi Olunloyo and Seyi law, the latter has decided to shoulder all that has been said to him and his family in order to forge ahead.
In a recent chat with Saturday beat, the comedian noted that he holds no grudge against Kemi Olunloyo as she is perceived to be his enemy.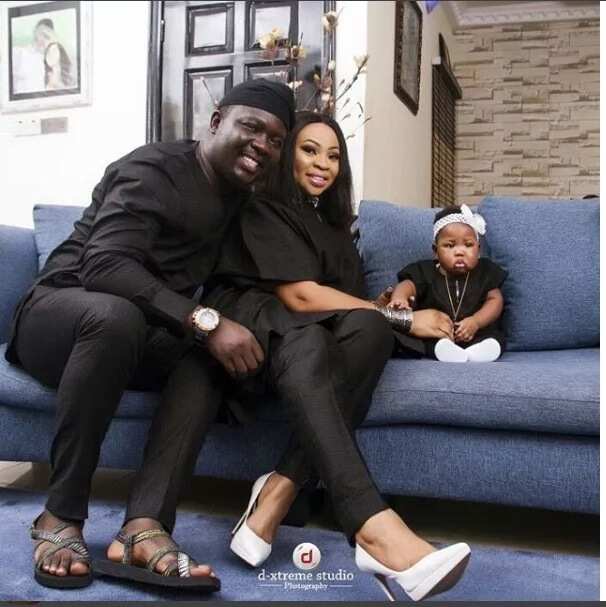 READ ALSO: Kemi Olunloyo attacks Seyi Law's baby again, says she has 'Type 1 diabetes'
He said he has realised that Kemi Olunloyo is a brilliant fellow, "I don't have any grudge against Kemi Olunloyo. The truth is that I see a lot of brilliance in her but it is just that her way of doing things without having ethical values is what makes people get pissed at her."
Speaking of how he could get back at Kemi Olunloyo if he wanted to, Seyi said he could sue her in the US and make her pay through her nose. In his word, "she claims to be a citizen of the US and my child is a US citizen. I could decide to sue her in the US and she would pay out of her nose. She could even be the one to pay the money that would send my child to school. Some people are brilliant but they take their stupidity to an extent that they ruin themselves along the line. Brilliance without caution would make you become foolish."
PAY ATTENTION: Get all the latest gossips on NAIJ Gossip App
Meanwhile, a Nigerian man identified as Omololu Omotosho, who claimed he knows Kemi Olunloyo very well, has come out to show some love to her. He revealed that she is nice and loves to fight for the right of the voiceless people around her.
Watch Legit.ng's exclusive interview with Olajumoke Orisaguna below:
Source: Legit.ng