Pastors pray for Donald Trump, lay hands on him (photos)
- A group of evangelical leaders were invited to pray for Donald Trump on Monday, July 10
- They laid hands on the president as they prayed for him in the oval room
A group of evangelical leaders led by Evangelist Rodney Howard-Browne gathered at the Oval Office to lay hands on President Donald Trump.
The moment was described as humbling and surreal by the head pastor. Donald Trump on the other hand was said to have been strong and focused as they prayed for him.
Howard-Browne's wife was also present in the White House where the prayer session took place. Mike Pence, the vice president, also took part in the prayer as he was seen bowing his head solemnly.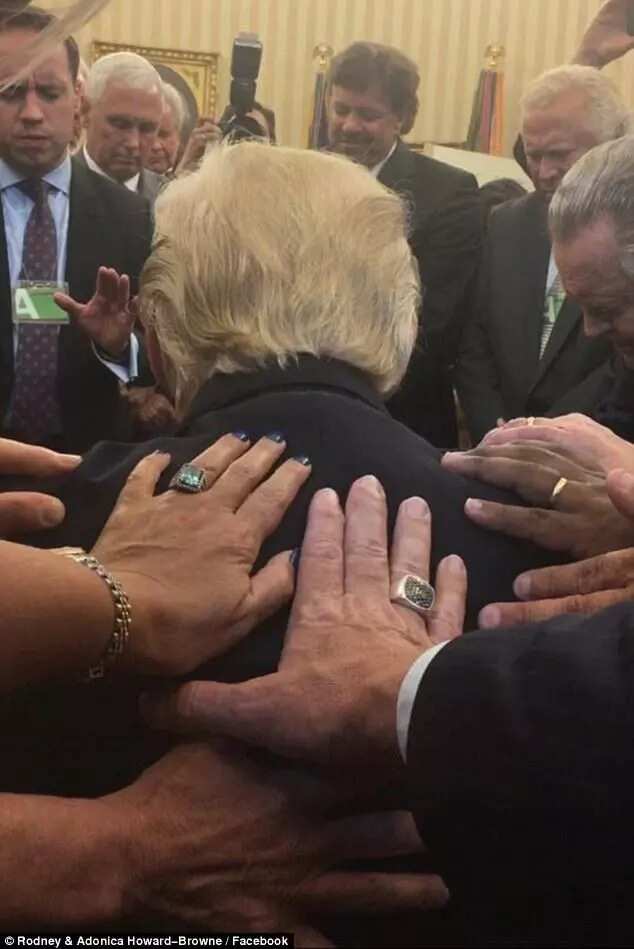 READ ALSO: Pastor Adeboye celebrates wife as she turns a year older
The group was said to have prayed for the president during a meeting with members of the Office of Public liaison. Prominent persons like Jack Graham, the pastor of Prestonwood Baptist Church in Plano, Texas and Michele Bachmann, the former Republican congresswoman from Minnesota were seen there.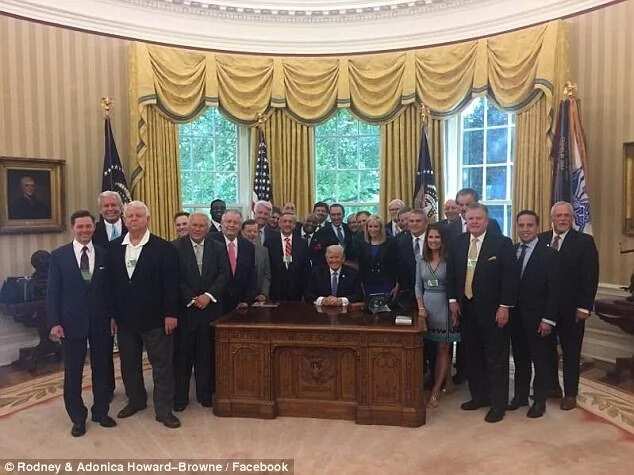 Howard-Browne is a South African who moved to America in 1987 after being called by God. He described the experience as being humbling as he had the opportunity to pray for the forty-fifth president of the United States.
According to the Facebook post he made, they had the opportunity to pray for wisdom, guidance and protection for the president. This would make them experience a spiritual awakening according to him.
A former senior vice president at Liberty University, Johnnie Moore, also had the opportunity to be at the meeting. He revealed that they used to pray with Obama but things are a little different with Trump.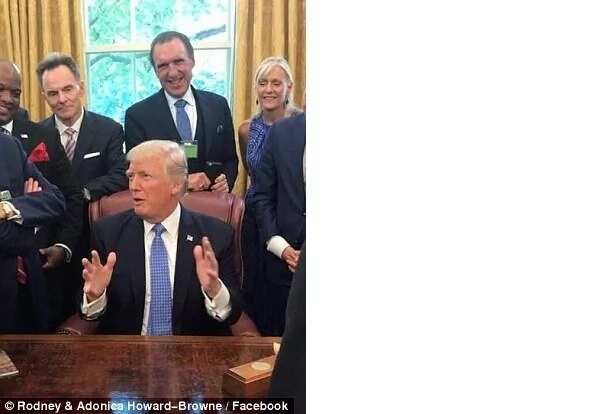 ''When we are praying for President Trump, we are praying within the context of a real relationship, of true friendship,'' he said.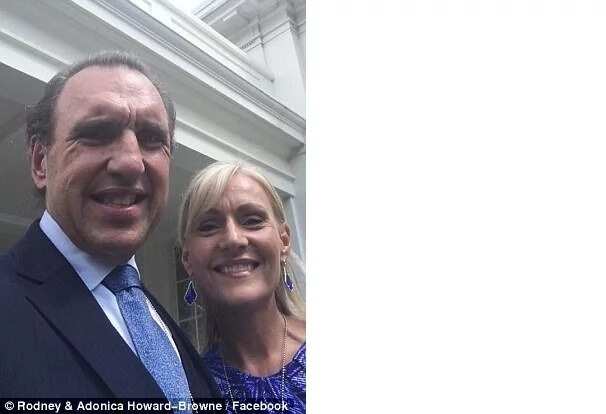 PAY ATTENTION: Install the latest android app to get updates from Nigeria's number one online news platform
Moore went on to describe the attitude of the president during the prayer session. ''He was as strong and focused as I have ever seen him. It was as if he was entirely above the fray.''
Those present took turns to pray for the president.
Watch the Legit.ng TV video below to see how some Nigerians reacted when asked if they would love Donald Trump to bomb the Boko Haram camp:
Source: Legit.ng