See 6 amazing benefits of eating mango fruits
Editor's note: Mariah Adeboboye, the Mariah Adeboboye, the Legit.ng partner blogger, in this article, explains six wonderful benefits of eating mangoes.
Mariah is an amazing cook, who is passionate about her family and inspires other families to ensure best meals are on their tables on a daily basis.
She is the owner of food bog called Mariellasmenu, the platform she uses to share recipes in order to inspire people to cook for their families.
Mariah could be contacted via: +2348173155778, +2348126766674 or Mariellasmenu.
More details in Legit.ng's step-by-step guide for guest bloggers.
On the spotlight today is a delicious mango specie called Peter; large, succulent, fibrous mango with a rich and creamy taste that feels just right to the palates.
I was in Abuja recently for work and while I was there, I had the opportunity to constantly make use of this mango for varieties of smoothies and I must confess that I have in fact fallen in love with Peter!
This undoubtedly, is the most luscious mango I have ever tasted; it is fleshy, juicy, and sweet and it gives smoothies a rich and creamy thickness that makes them really enjoyable. No matter the fruit combinations you have in your smoothie, Peter will always stand out, either by hijacking the colour of the smoothie or increasing the overall thickness and taste.
Mangoes ( Mangifera Indica) also known as 'the king of fruits 'are tropical stone fruits (drupes) which belong to the same Anacardiaceae family as cashews, olives, dates and pistachios. Mangoes are the most widely consumed fruits in the world and they are native to southern Asia, specifically in Bangladesh, India and Pakistan where they were cultivated in varieties before they were then brought into Africa in the 16th century by Portuguese merchants.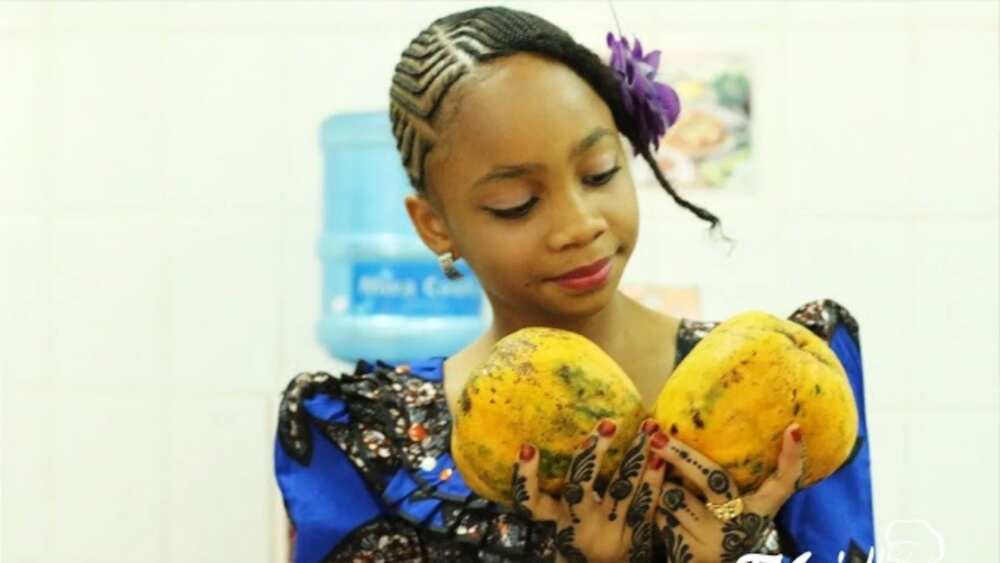 READ ALSO: First Lady Aisha hints at the Buhari's recovery
It is believed that half of the world's mangoes are cultivated in these regions. That's a lot of mangoes if you ask me! This must be the reason mango is the national fruit of India, Pakistan and the Philippines.
I am very sure everyone enjoys the various species of mangoes prevalent in Nigeria, without understanding the health benefits attached to them. Aside the delicious and succulent taste of mangoes, they are also packed with a lot of important vitamins and minerals that are sure to improve your overall health!
Nutritional benefits of eating mangoes
Mangoes are laden with such amazing benefits. According to organicfacts.net, mangoes are rich in fibre, vitamin A, vitamin B6, vitamin C and rich in potassium, magnesium, copper, beta-carotene, iron, riboflavin, niacin, folate and a host of many other vitamins and minerals which helps fight a host of health related diseases.
1) Aids digestion
Mangoes are an excellent source of dietary fibre making them a go to source for preventing constipation, excess acidity and promoting a healthy excretory system, the bioactive ingredients in mangoes also helps in improving appetite, this should be good news to those recovering from ailments!
2) Cures Anemia
Mangoes are rich in iron, their intake helps cures anemia as it increases the red blood cells in the body. They are very good for pregnant women too due to the fact their iron intake is very important during this period, Aside taking supplements, they would find it enjoyable to eat more mangoes. I ate a lot of mangoes when I was pregnant with my daughter.
3) Helps keep blood pressure under control
The rich vitamin content in mangoes makes them excellent remedies for high blood pressure also the presence of vitamin E in mangoes helps boost your marital life, making them natural aphrodisiacs
4) Cancer prevention
According to organicfacts.net, Mangoes contain a high amount of dietary fibre called pectin which helps lower cholesterol in the body as well as aids the prevention of prostate cancer
5) Promotes brain health
Mangoes are packed with a high amount of Vitamin B6, which aids the improvement of brain functions. As explained in organicfacts.net, the presence of Glutamine acid also improves concentration and memory.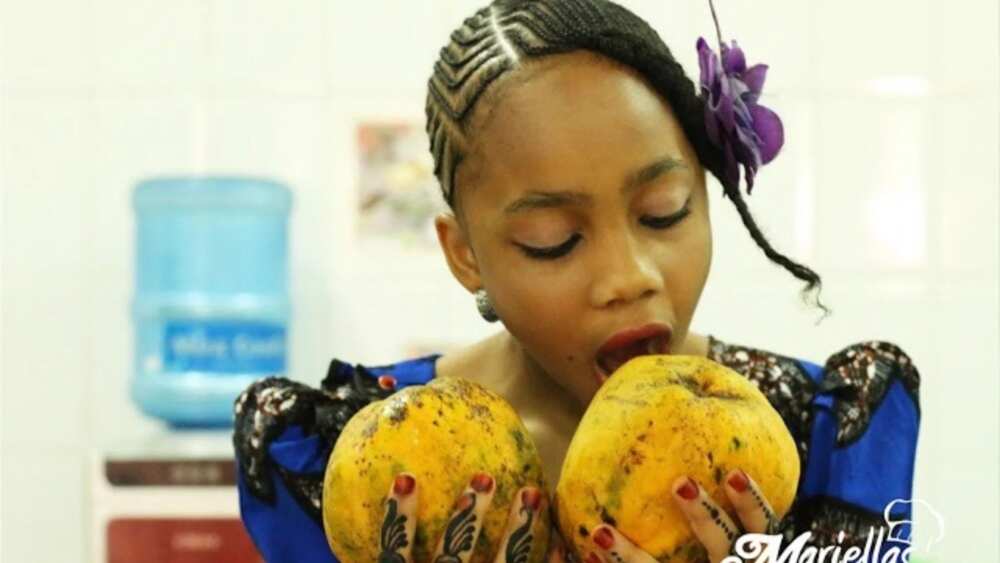 6) Boosts overall Immunity
Mangoes are really an amazing fruit to add to your diet as they contain a great amount of beta carotene that helps enhance the immune system against health related diseases. Also with the presence of Vitamins A and C, which aids the production of collagen in the body, mangoes are the go to source for keeping a youthful glow to your skin.
PAY ATTENTION: Read the news on Nigeria's #1 new app
There are various ways to incorporate mangoes into your family's diet, they can be cut into chunks and eaten fresh, blended into a smoothie, either alone or with other fruits and vegetables, mangoes can be made into a fruit salad, jam or even the ever popular Indian mango chutney.
Whichever way you choose to serve your family mangoes, they will always be delicious! Mangoes are after all called the king of fruits for a reason, as long as you serve them without flies, you are good to go!
Legit.ng had previously reported about wonderful ways to make yam and goat meat pepper soup (Ukodo).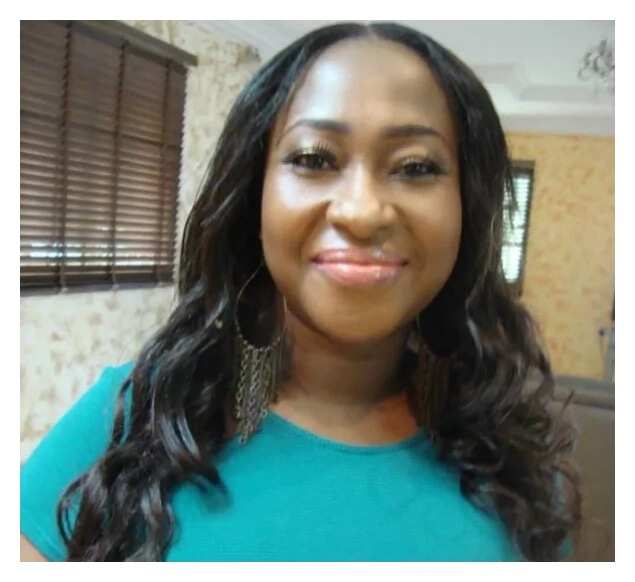 The views expressed in this article are the author's own and do not necessarily represent the editorial policy of Legit.ng.
Legit.ng welcomes writers, bloggers, photographers and all sorts of "noise makers" to become a part of our Bloggers network. If you are a seasoned writer or a complete newbie – apply and become Nigeria's next star blogger.
Send us some info about your career, interests and expertise and why you'd like to contribute to the Blogger Network at blogger@corp.legit.ng Also, please send us the link to your blog and three examples of your work.
More details in Legit.ng's step-by-step guide for guest bloggers.
Watch this Legit.ng video to know amazing benefits of taking cucumber:
Source: Legit.ng