Functions of Commercial Banks in Nigeria
Did you know that there are several different types of banks in Nigeria, each with different objectives? Over the years there has been a rapid increase in the number of emerging businesses; young entrepreneurs brimming with new ideas ready to hit the market. In countries like Nigeria, aspiring business owners seek financial assistance from banks to get their business off the ground. In Nigeria, Commercial Banks offer their services to general members of the public and companies. Read this article to learn more about the functions of commercial banks in Nigeria.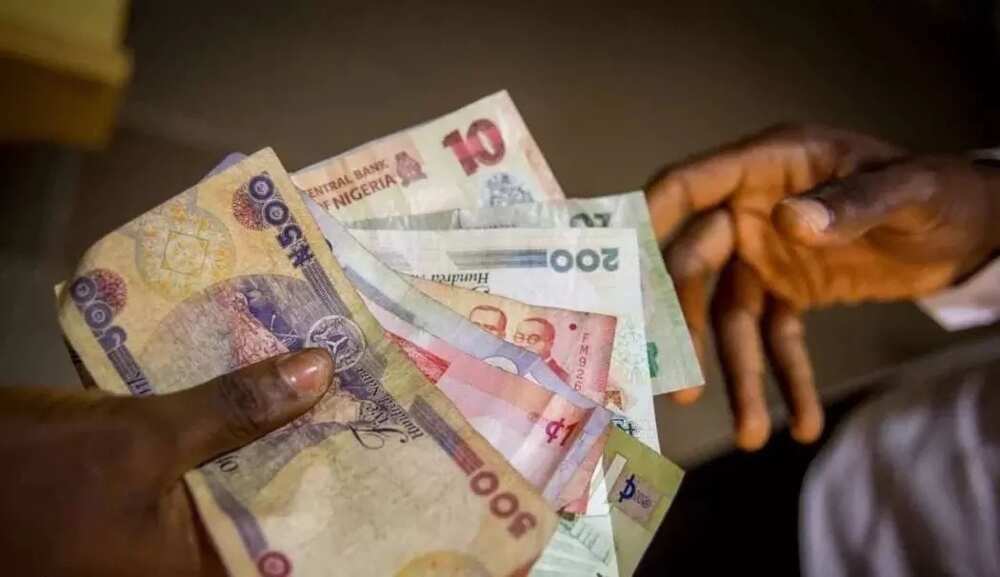 Commercial banks have three major functions: granting loans, accepting deposits, and finally operating payment and settlement systems. Read more about the banks' functions.
Commercial Banks in Nigeria and their functions
The banking system in Nigeria started in the colonial era and is now regulated by the Central Bank of Nigeria. Currently, Nigeria's banking system consists of about 21 commercial banks, 5 development finance banks, 64 finance companies, 860 micro-finance banks, and 5 discount houses. As the years go by there will be an increase in the number of banks and other means in which money can be borrowed. If you are interested in borrowing a loan from one of the banks or know of someone that would like to, then here is a list from which you can make a selection:
1. Access Bank – Acquired Intercontinental Bank
2. Citibank
3. Diamond Bank
4. Ecobank Nigeria – Acquired Oceanic Bank
5. Enterprise Bank Limited – Formerly Spring Bank
7. First Bank of Nigeria
8. First City Monument Bank – Acquired FinBank
9. FSDH Merchant Bank – Merchant Bank
10. Guaranty Trust Bank
11. Heritage Bank Plc.
12. Keystone Bank Limited – Formerly Bank PHB
13. Mainstreet Bank Limited – Formerly Afribank (Acquired by Skye Bank Plc)
14. Rand Merchant Bank – Merchant Bank
15. Savannah Bank
16. Skye Bank
17. Stanbic IBTC Bank Nigeria Limited
18. Standard Chartered Bank
19. Sterling Bank – Acquired Equitorial Trust Bank
20. Union Bank of Nigeria – Owned By Union Global Partners Limited
21. United Bank for Africa
22. Unity Bank Plc.
23. Wema Bank
24. Zenith Bank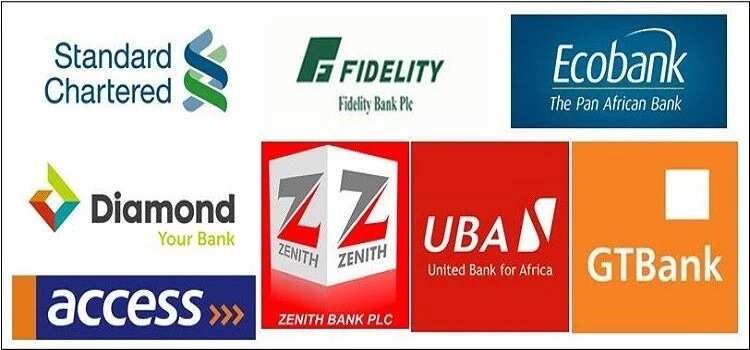 Main functions of commercial banks
● Accepting Deposits - Deposits are accepted from individuals of the general public, the business community, and the government. Bank deposits are accepted in the following forms: current deposit account, savings deposit account, and fixed deposit accounts.
● Granting Loans - After accepting deposits, granting loans is the second most important. Loans can be granted by means of loans account or overdraft to individuals, government, and corporations.
● Transferring Funds on behalf of Customers - This enables both customers and non-customers to make payments to other persons or firms after completing a form and handing over the amount.
● Foreign Exchange Facilities - Allows travelers and businessmen to obtain traveler's cheques and foreign currency.
READ ALSO: Functions of CBN in Nigeria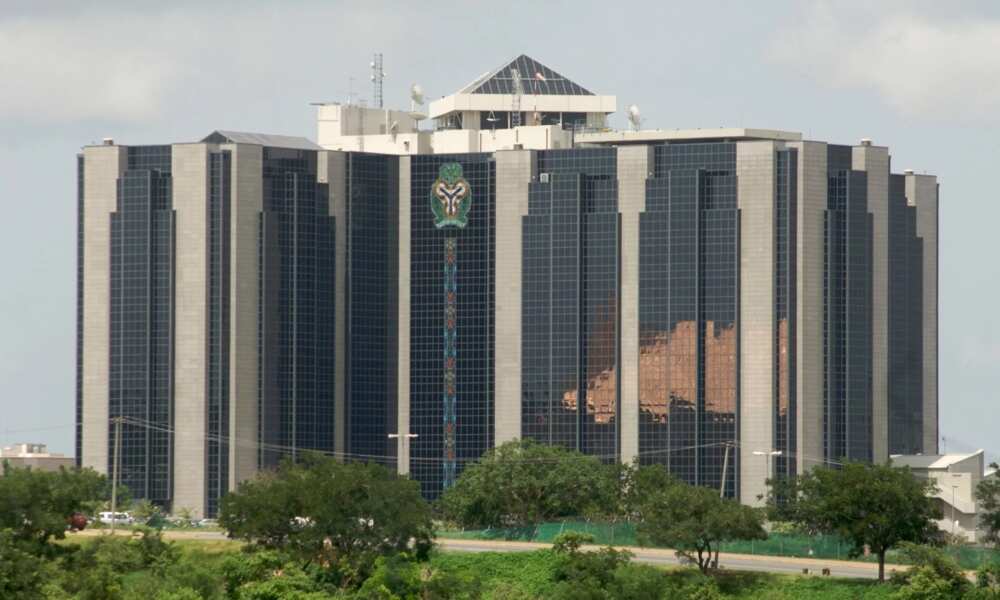 In the economic development of a country, the commercial bank's role is to provide financial services that will ensure the stability and growth of the economy. Besides Commercial Banks there are other types of banks in Nigeria, such as:
● Agricultural Bank - This is a bank that loans money to farmers at low-interest rates often over a long period of time.
● Central Bank - This is a national bank that provides financial and banking services for the country's government and commercial banking system as well as implementing the government's monetary policy and issuing currency.
● Consumers Bank - A bank whose primary focus is accepting deposit from and making loans to individuals.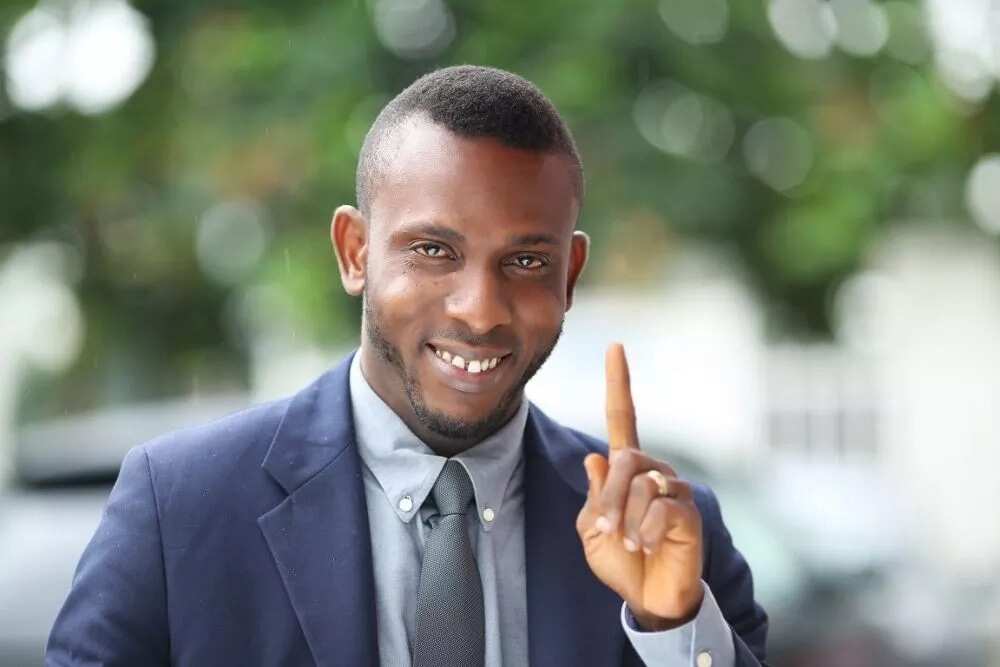 ● Co-Operative Bank - A bank that holds deposits, makes loans and provides other financial services to cooperatives and member-owned organizations.
● Exchange Bank - A bank that allows its customers to exchange one money currency to another.
● Indigenous Bank - A private bank or individual who operates as a bank by giving loans and accepting deposits.
● Industrial Bank - A bank that sells certificates that are labeled as investment shares and also accept customer deposits
● Savings Bank - This is a bank organized to hold funds of individual depositors in interest-bearing accounts and to make long-term investments (as in home mortgage loans).
Now you know more about commercial banks functions in Nigeria. As you can see, these banks provide a broad variety of services. You can freely choose any of the commercial banks from the list we have proposed above and feel confident that you will get optimal services.
READ ALSO: Top 10 banks in Nigeria
Source: Legit.ng