117 years later: SEE stolen artifacts Britain returned to Nigeria (photos)
After more than 117 years, two statues taken by the British during the invasion of Benin were returned by a Briton to their rightful home.
This led to calls for other ones to be returned. They were looted from the palace of the Oba of Benin, Edo state, during the punitive expedition/invasion of the Benin Empire in 1897.
Led by Captain Philip Walker, the British soldiers looted the Benin empire. A congratulatory message from the House of Representatives was then sent to the Benin monarch, Omo Onoba N'edo Uku Akpolokpolo, Oba Erediauwa 1.
The return of the statues was followed by the passing of a resolution following a motion sponsored by Samson Osagie.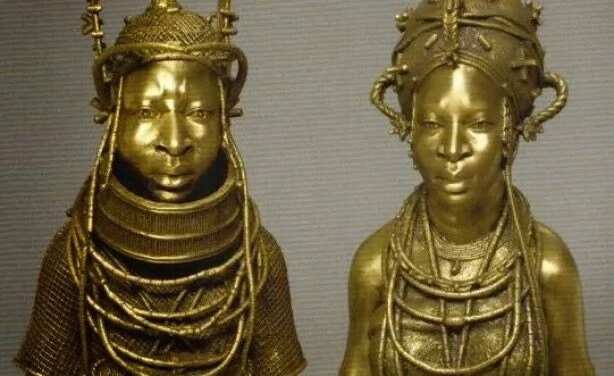 According to Africaeagle, a news website, Osagie had urged the House to appreciate the gesture of Dr Mark Walker who decided, after painstaking inquiries from the Richard Lander society about their origin, to retrieve the artifacts and return them.
READ ALSO: Fake prophet caught putting juju inside bus to cause accident
Walker, the great grandson of Captain Philip Walker, who took part in the 1897 Benin massacre, returned the bronze, popularly known as "Ahianwen-Oro' and presented it to the Oba of Benin in company of other foreign nationals.
He noted that among the items stolen was the original mask of the head of Queen Idia, which was used as the official symbol of Festival of Arts and Culture (FESTAC) in 1977.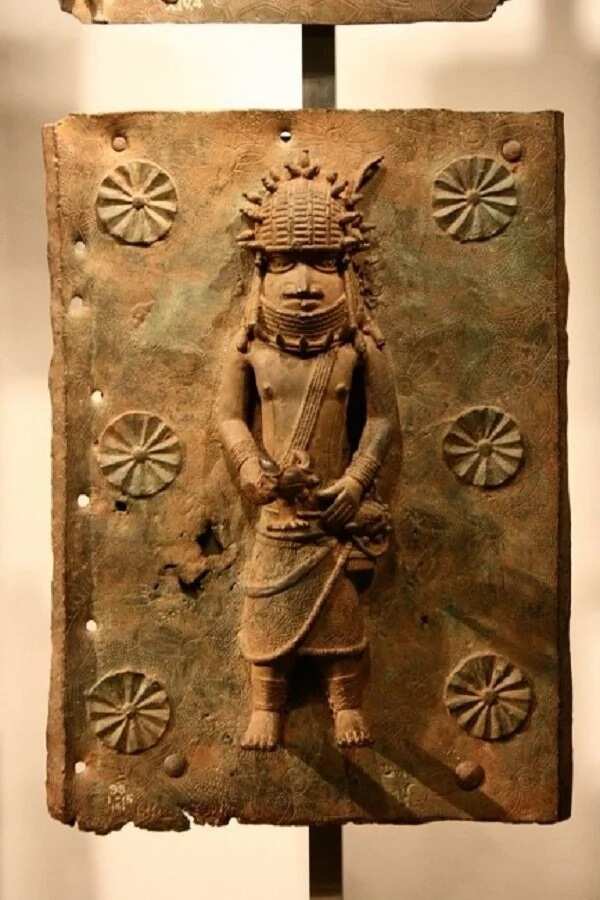 Legit.ng earlier reported that a group of Nigerians have discovered the diabolical means used in locking the progress and glory of a family in Benin city.
The diabolical pot which was said to have been used in preventing the members of the family from being successful contained different objects.
PAY ATTENTION: Watch more videos on Legit.ng TV
People gathered round a man thought to be a pastor as he removed the symbolic objects from a diabolical pot.
Different denominations of naira notes were seen in the pot as the young man gently dipped his hand into the pot.
Watch this Legit.ng video on Nigerians opinion regarding marriage:
Source: Legit.ng