Generator thieves apprehended, beaten in Lagos (photos)
- Two men were caught in Lagos trying to steal a generator
- They were beaten and stripped before being handed over to the police
- The victims warned people in the area to be wary of similar thieves who used the same tactic
Two men who tried to steal a generator in Lagos were apprehended and severely beaten before they were handed over to the police.
The victim of the theft in an exclusive report to Legit.ng indicated that the two men were scavengers who hunt around for condemned aluminium.
READ ALSO: Kachikwu to be announced as substantive oil minister as cabal kicks
He said they had stolen the generator of someone's neighbour and sold it and were about to steal his own when he had gone to work when neighbours apprehended them.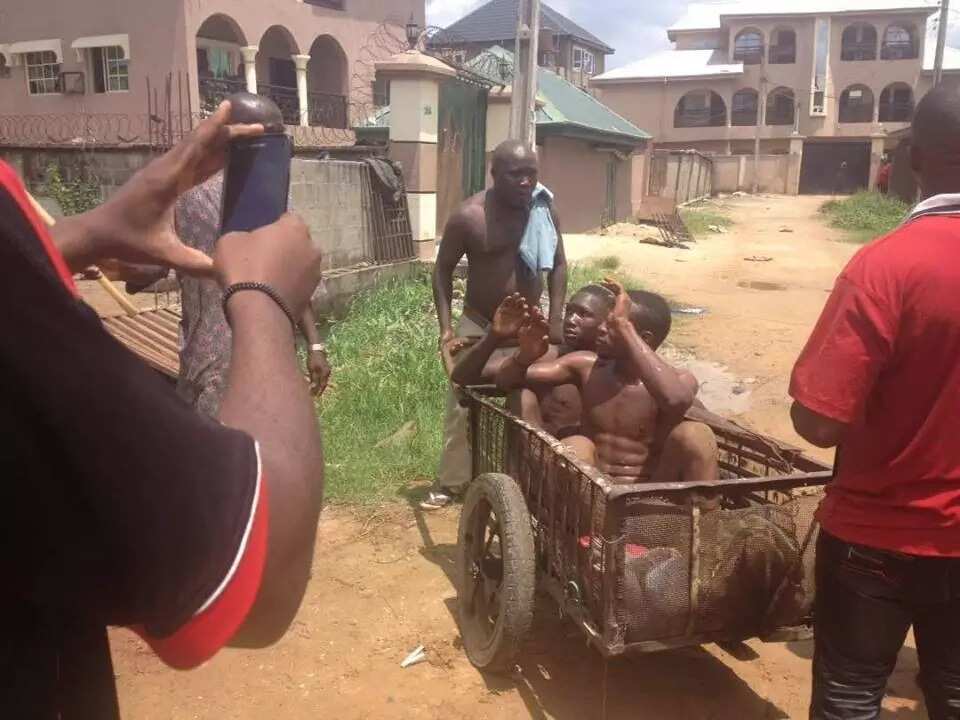 They were beaten and stripped naked before finally handed over to the police.
Read the report below:
"They came to steal my generator and were nabbed and they are currently at the police station. Those leaving around Onireke, Ojo cantonment should be wary of those guys pushing trucks and hunting for condemn aluminium, some of them are criminals.
"It happened yesterday (May 17) at Onireke area of Oriade local council where I live. I left for work leaving my generator set under the staircase only to return at evening and found nothing, I raised alarm immediately. I was told by my neighbors how the thieves came parading as condemn aluminium pushers but with an intention to steal.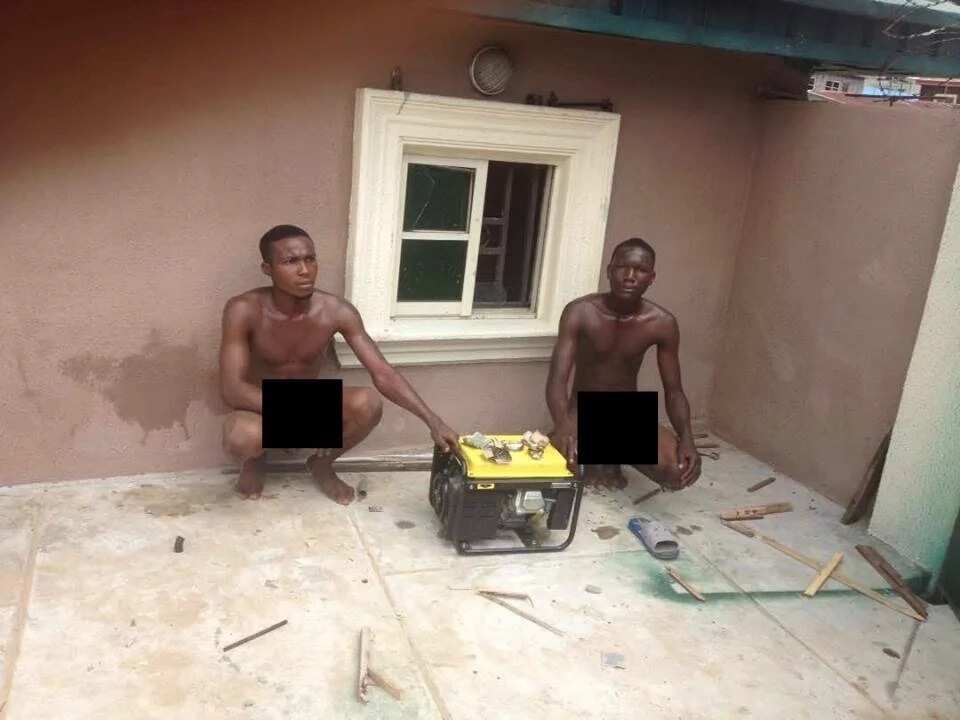 "They quietly opened the gate and went behind the building and carried one generator, they went to the next street and sold to already-waiting buyer. The daring thieves came back for the second generator which is mine, not knowing that someone has been monitoring them. They were apprehended while trying to put the generator inside their truck.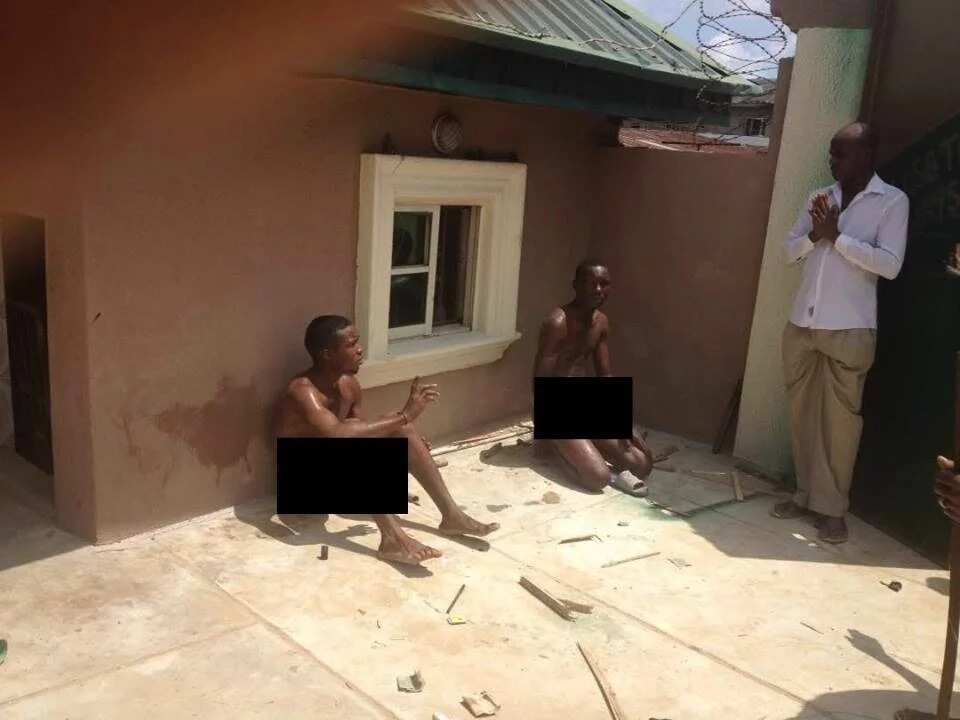 "They were beaten mercilessly and handed over to the police who later traced the first generator to Alaba Arago area of Okokomaiko where the man who bought it was also arrested. They are currently at the Tedi police station."
Recently, a suspected burglar who was caught trying to break into a boutique in Delta state was severely beaten up.
The thief who was caught trying to break into a boutique somewhere in Okpe Road, was beaten thoroughly by an angry mob before he was allowed to be taken away by some policemen to prevent him getting killed.
Legit.ng spoke with some Nigerians to name a politician who is not corrupt and they gave their opinion in their video below.
Source: Legit.ng