Urhobo traditional attire
The Urhobo people are located in the Southern part of Nigeria. The major group of the Urhobo lives in the Delta State. The fascinating things about the Urhobos are their wedding ceremonies and the Urhobo traditional marriage attire.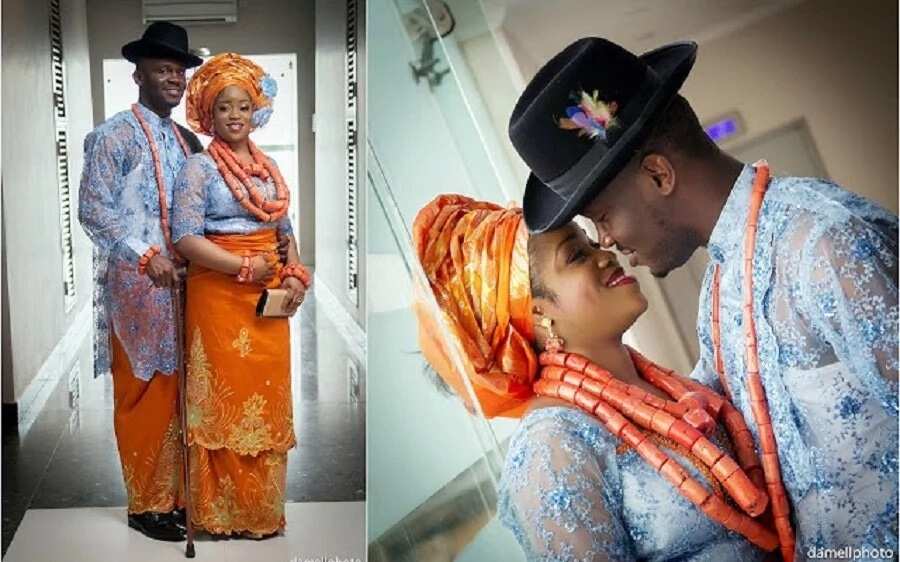 The Urhobo people close to the water-related cultures. On their annual festivals, they have swimming, fishing and dancing contests. The king of the Urhobo people is called the Ovie, and his queen is called Ovieya. There are also many other cultural divisions of the Ovie in the Urhobo.
Urhobo can be adepts of Islam, Christianity, and African traditional religion. Their culture is deeply rooted in the Urhobo traditional outfit.
Urhobo traditional attire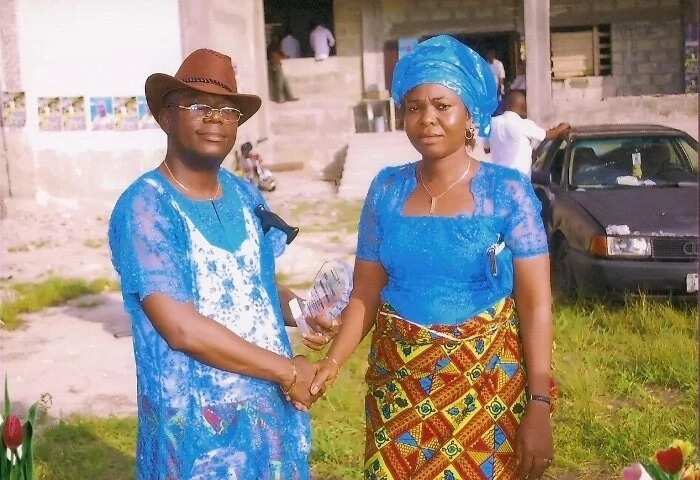 Urhobo traditional attires consist of many colors. Their main colors in clothes are yellow and blue. They are firmly connected with river cultures. Therefore, the blue color is predominated in their cloth as it symbolizes their connection with rivers. It`s also a color of the skies. Light green colors can also be seen in this tribe Nigerian traditional wears. The green color is associated with life itself. Yellow color stands for richness. Men and women alike prefer to wear clothes that cover the whole body. Men prefer to wear long shirts and pants or even male skirts. Women prefer to wear long skirts or dresses with a traditional hat.
READ ALSO: Igala traditional attire
Urhobo traditional dress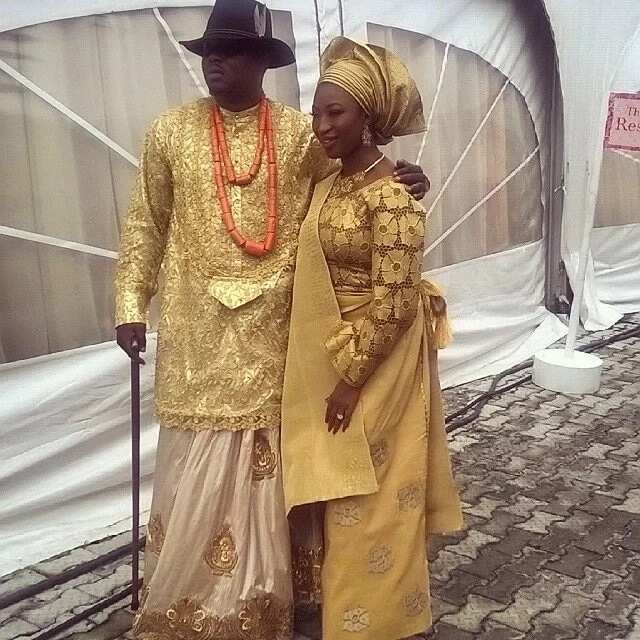 The Urhobo traditional outfit has been substantially transformed after the Atlantic world comes to them. Urhobo men prefer to wear cowboy like hats with a walking stick. They wear long shirts and pants in bright colors, like blue, yellow, orange, green or white. Women prefer to wear long cotton skirts, blouses, and dresses in a traditional hat. The colors of their clothes are in harmony with colors of the men`s suits. Women also like to wear beaded head crowns and red coral beads.
Urhobo traditional wedding attire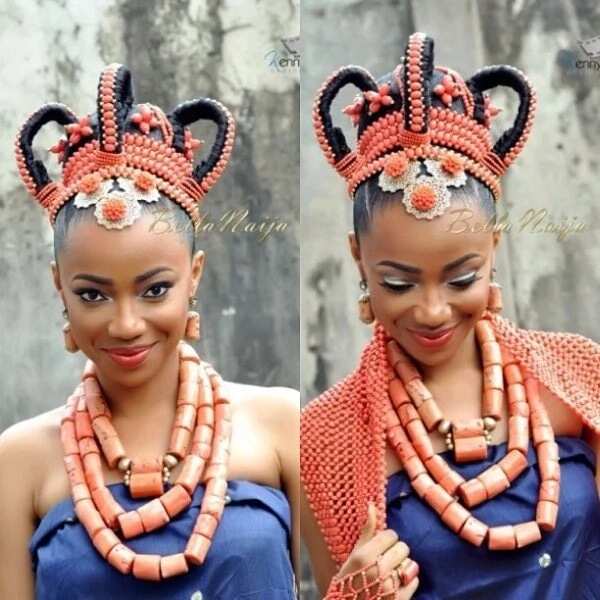 There are many forms of traditional marriage in Urhobo, like
Esavwijotor – It`s a form of marriage when parents arrange a wedding ceremony for their children. Children do not know each other. Their love develops after marriage.
Ose – In these terms, marriage is recognized as binding. Therefore, the boy who can provide the best dowry for a bride will win her heart.
Arranged in Absentia – It`s a form of marriage when a guy who lives not in the country asks his parents in Nigeria to find a suitable wife. They find a suitable wife and take care of all wedding ceremony necessities, but instead, a role of future husband on the ceremony is taken by a friend or brother. The wife will be sent to a new husband after the ceremony.
The Modern Wedding – It`s a traditional ceremony, where future husband and wife know each other for some time and want to be married by their choice.
The Urhobo traditional marriage attire for a woman consists of a traditional head-tie, blouse, wrapper plus. The traditional elements of clothes for men are a traditional hat, men`s wrapper, and walking stick. The predominant colors in the clothes are blue and yellow.
READ ALSO: Naked church: Why do people worship naked?
Source: Legit.ng