- The House of Representatives has taken a stand on the medical vacation of President Muhammadu Buhari
- The lower house dismissed some rumours that it is contemplating the 'doctrine of necessity'
- This was the same action used during the health saga of late President Umaru Musa Yar'adua
The House of Representatives has dismissed some rumours that it is contemplating using the 'doctrine of necessity' as President Muhammadu Buhari stays back in London for his medical vacation.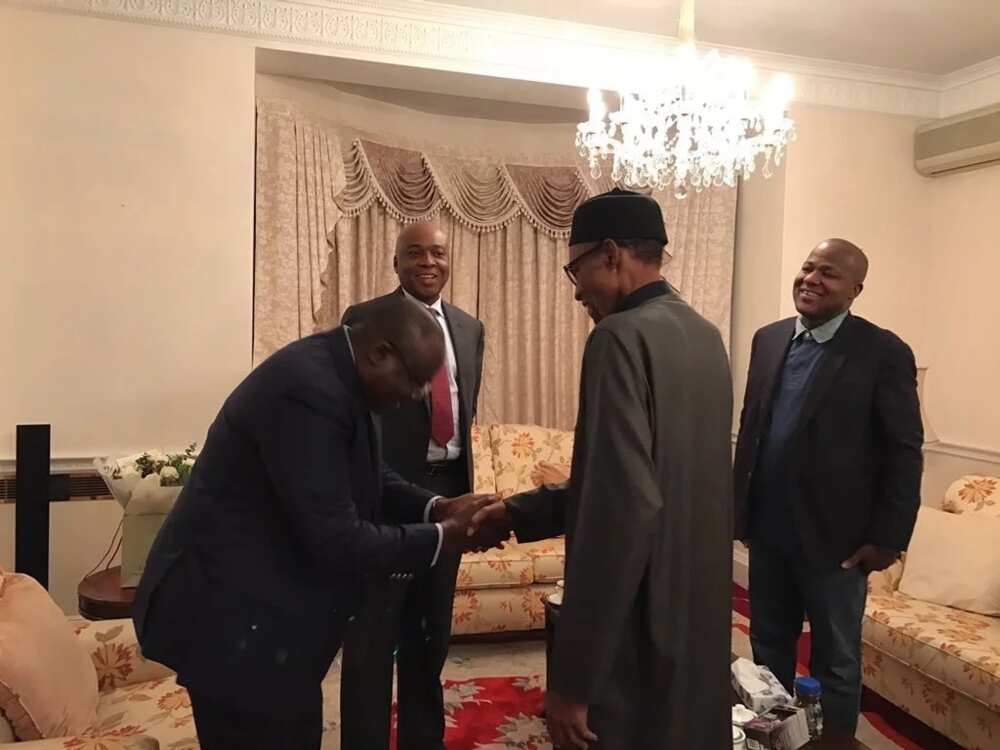 The position of the green chamber was made known by its spokesman, Honourable Abdulrazaq Namdas on Wednesday, February 22.
The National Assembly had on February 9, 2010 invoked the 'doctrine of necessity' to empower then vice president, Goodluck Jonathan to act as president following the illness of late President Umaru Yar'Adua.
PAY ATTENTION: Get the latest News on Legit.ng News App
Namdas said: "We have not got to the stage of invoking any doctrine of necessity. The president left the country about one month ago.
"Besides, he has handed power to the vice president to act. Again, the constitution is silent about when he should return in such situation.
"So, we're not thinking about any doctrine of necessity yet. The only time we may talk about any such thing is when it is taking too much time, which no one can even say."
President Buhari has been in London since January 19. The presidency had first announced that he was there for a 10-day leave. But he has since extended the leave on medical grounds.
READ ALSO: Prophet TB Joshua urges Nigerians to pray for President Buhari
Meanwhile, Governor Mohammed Abubakar of Bauchi state has directed religious leaders in the state to commence prayers for President Muhammadu Buhari quick recovery.
The governor said they should direct Juma'at Mosques and Churches in their domains to commence the prayers as soon as possible.