Fresh Facts Emerge as Court Gives Verdict on Ekweremadu's Case
The Federal High Court has described the ongoing travails of former deputy Senate President, Senator Ike Ekweremadu, as disturbing
The court in its recent ruling held that no Nigerian, at home or abroad should suffer such an ill fate
The court, while vacating the interim order that allowed the FG to seize Ekweremadu's 40 properties, berated the EFCC for the role it played in the lawmaker's continued detention
The Abuja Division of the Federal High Court has described the continued detention of former deputy Senate President, Senator Ike Ekweremadu, as pathetic.
In a matter of interim forfeiture order against Ekweremadu's assets, Justice Inyang Ekwo, in a ruling on Friday, January 20, held that no Nigerian citizen deserves to go through such a harrowing experience whether in Nigeria or overseas.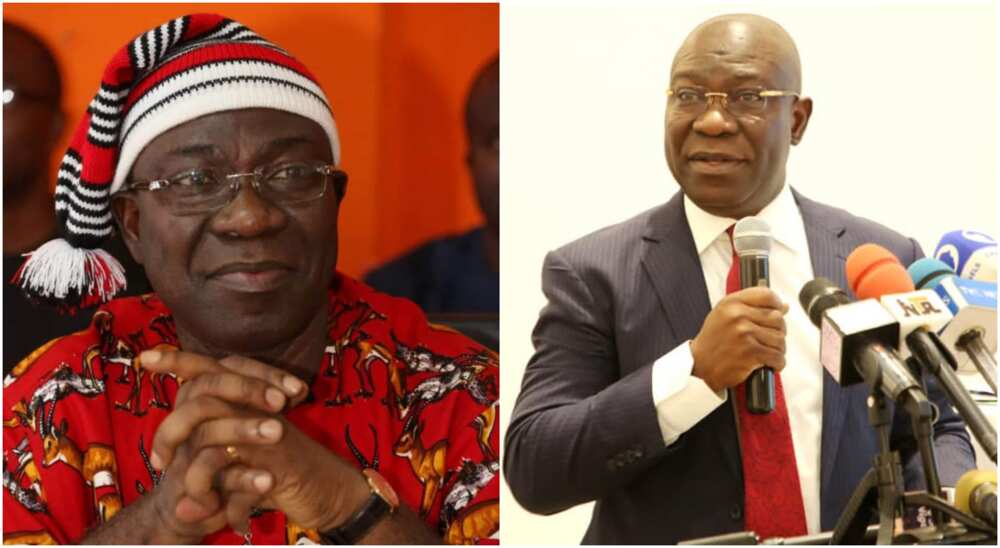 The recent court verdict
The court also held that affidavits before it contradicted the claim by the Economic and Financial Crimes Commission (EFCC), that all the 40 properties listed in the application for interim assets forfeiture belonged to Ekweremadu, his company, Foundation and wife, The Guardian report added.
The judge said:
"The facts of this case present a heart-rending scenario and prompt me to say this – no Nigerian should be made to go through this kind of travail whether at home or abroad."
Court blames the EFCC for Ekweremadu's travails
The court held that the respondent (EFCC), wrote Exhibit SIE 2 (a letter) to the Crown Prosecution Service in the United Kingdom which was used as evidence to deny Senator Ike Ekweremadu bail in the criminal proceedings, a report by The Sun added.
"This, in my opinion, is an unconscionable act. The act of the respondent clearly shows that this action was brought in bad faith.
"In law, bad faith entails dishonesty of belief or purpose. I find that the application for forfeiture, going by the facts of this case has not been brought in good faith and ought to be struck out."
Court gives final verdict on forfeiture of Ekweremadu's properties
Legit.ng earlier reported that the interim order of forfeiture that was issued on the properties of the embattled former deputy Senate President, Ike Ekweremadu, has been set aside by a federal high court in Abuja.
Justice Inyang Ekwo of the court held that the Economic and Financial Crimes Commission (EFCC) concealed some facts during its application for an interim forfeiture of the properties.
The court delivered the verdict on Friday, January 20.
Embattled Ekweremadu to spend Christmas, New Year in jail
Embattled Nigerian lawmaker Senator Ike Ekweremadu will be in jail for the Christmas and New Year's celebrations as the Central Criminal Court in London denied him bail yet again.
As reported by Punch newspaper, the court denied him bail on Tuesday, December 21, on the premise that he was a flight risk.
It was gathered that the letter on assets forfeiture cases against him by the EFCC also played a part in the bail denial.
Source: Legit.ng