More to Love with Cold Stone's Chocolate Mud pie and Naija Delight Flavours
Calling all Ice-cream Lovers- You asked, and Cold Stone Creamery effortlessly delivered with two decadent additions to their More love menu, the delectable Chocolate Mud Pie and Naija Delight.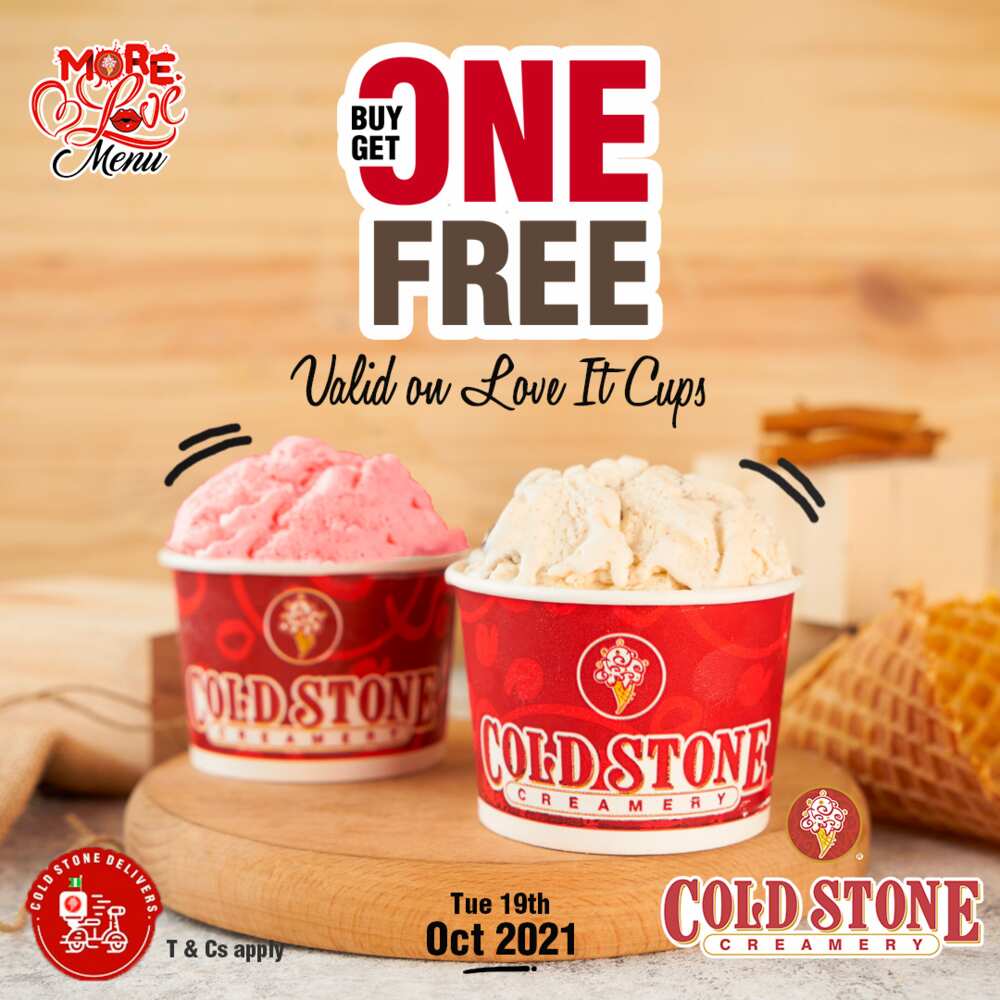 The super tasty Naija Delight flavour is a rich creamy blend of the smoothest Sweet Cream and pineapple ice cream flavours garnished with rich tasty coconut chips. This flavour is created to keep you grinning with every spoonful taken, for all you lovers of sweet rich crunchy indulgence in a cup, this is a must-have flavour.
The Amazing Chocolate Mud Pie flavour is a super-rich creamy and tasty blend of the Cake Batter Ice Cream and Chocolate Ganache – this flavour is created with perfection to soothe your taste buds and keep you wanting more.
What better way to enjoy the greatness of October and the Independence it represents for Nigeria? Treat yourself and all your loved ones to the indulgence of Cold Stone Creamery scoops. Enjoy your independence month with the sense of new beginnings when you pick up your favourite ice cream from your nearest Cold Stone Creamery Outlet.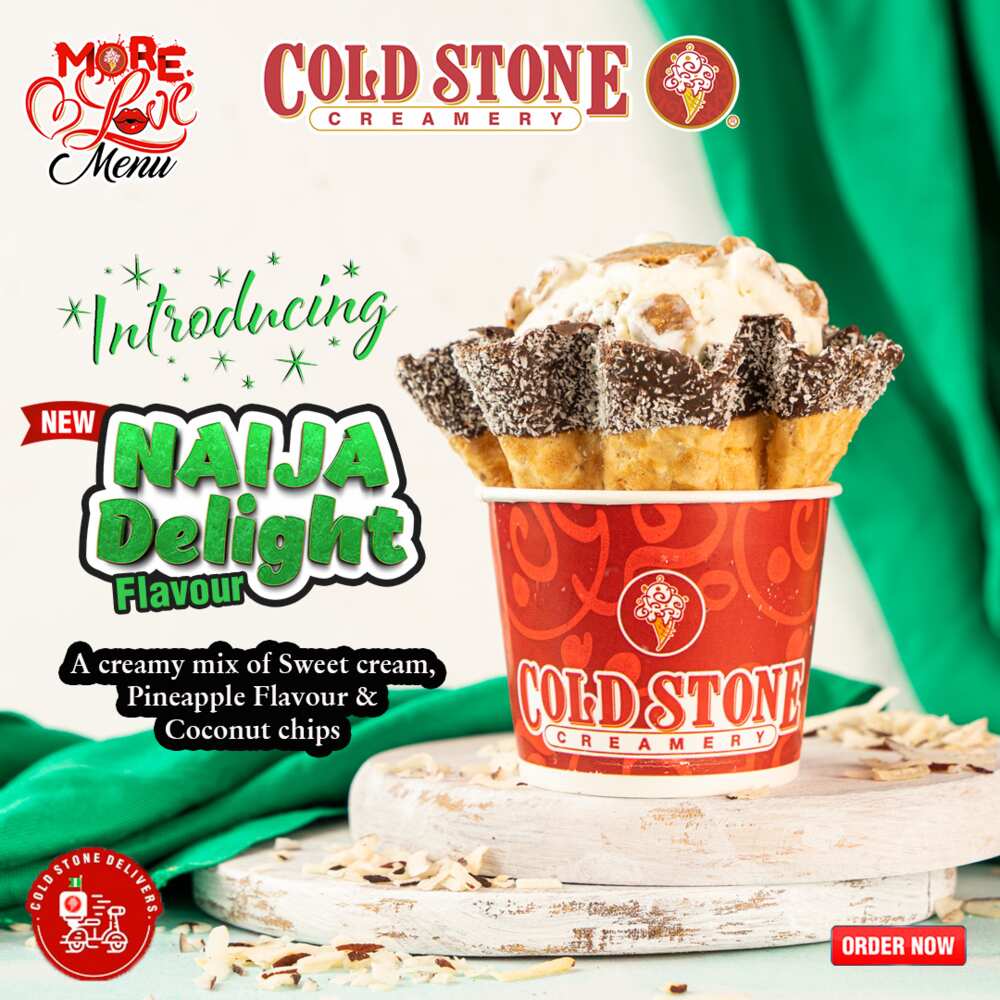 There are always exciting deals to make your #CSCTreatYourselfDay worthwhile – "Like it deal" & "Love it deal" ranging from prices from N 2,500 – N3,000 running till the 29th of October. Also, up for grabs is the 20% online deal from now till the 29th of October.
You can also relish in the National and Online – Buy one get one free (BOGOF) running through October 13th, 14th, 19th, 20th, 21st. All deals remain readily available for every fan lover of Cold Stone!
Enjoy your new quest!
Walk into any of our outlets or visit www.coldstonecreamery.ng for more amazing offers and you can follow @Coldstonecreamery_nigeria for more information.
[Sponsored]
Source: Legit.ng