Officials Reveal More Details About Collapsed 21-Storey Ikoyi Building
A 21-storey building collapsed on Gerrard Road in the Ikoyi area of Lagos state on Monday, November 1
Many people are said to have been trapped in the debris of the collapsed building as official work to rescue and recover victims
It was gathered that approval for the building was given by the Lagos state government but construction was suspended for four months on the site
On Monday, November 1, a 21-storey building located on Gerrard Road in the Ikoyi area of Lagos state collapsed leaving many trapped beneath its rubble.
Officials who have been working tirelessly at the scene of the incident said 15 persons have been confirmed dead while nine others have been rescued alive.
The acting coordinator of the National Emergency Management Agency (NEMA), Ibrahim Farinloye, said the agency is working closely with relevant sister organisations to ensure that victims are rescued.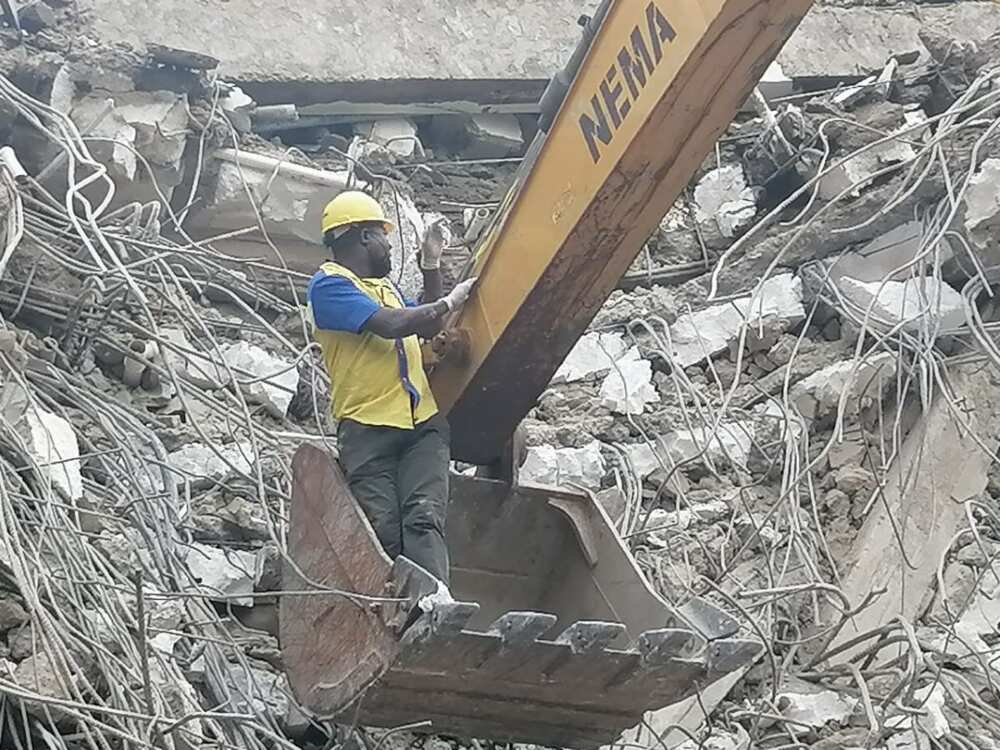 Farinloye said the rescue operation was suspended for about two hours late Monday night due to a heavy downpour in the area of the building collapse.
He also said work on the location continued immediately after the rain stopped.
According to Farinloye, the deputy governor of Lagos state said that the building was approved for a 21-storey construction three years ago.
The building was later sealed by the Lagos state government for four months while regular supervision on the construction site continued.
Farinloye said:
"The deputy governor said that approval was given for 21-storey about three years ago. The problem was the construction."
"The state government had sealed the site for four months and regular supervision was a continuous one on the site."
Meanwhile, Legit.ng previously reported that the 21-storey building located on Gerrard Road collapse on Monday, November 1.
Also, President Muhammadu Buhari had shown concern over the collapse of the building in Ikoyi, Lagos state.
The president who consoled with families of victims of the incident urged the Lagos state government to do their best by ensuring a successful rescue operation.
President Buhari in his capacity also directed hospitals in Lagos state to ensure they provide the necessary support needed by those rescued from the building collapse scene.
Meanwhile, reports have it that the owner of the 21-storey building that collapsed in Ikoyi on Monday, November 1, was trapped beneath the debris of the collapse.
Eyewitnesses said the owner had earlier arrived at the construction site with some of his friends to inspect the ongoing work.
According to the eyewitness, the building owner and his friend might still be trapped in the building as they are yet to be found.
Source: Legit.ng