Grammy Award Winner Burna Boy Joins Oraimo as Brand Ambassador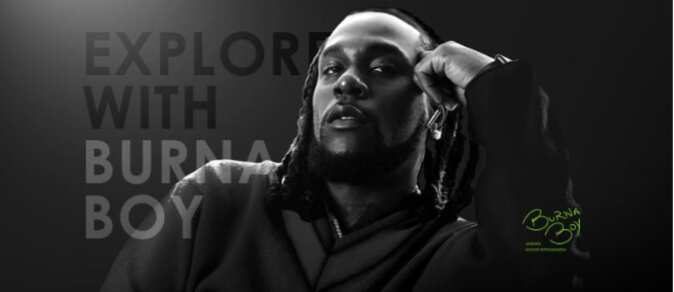 Africa's No.1 TWS and Smartwatch brand, oraimo, has announced Burna Boy as its latest brand ambassador.
Burna Boy is widely recognised as one of Nigeria's biggest music artistes. The Grammy award winner is one of Africa's most talked about stars as he has won the hearts of many music lovers at home and abroad.
One remarkable feat about Burna Boy is how he consistently delivers the best experience to his fans. This makes this ambassadorial deal with oraimo a perfect fit as the brand's promise is to provide the best experience to its users.
Beyond being Nigeria's leading consumer electronics brand, oraimo is a multiple award winner with over 4 international and local awards. It has succeeded in keeping its promise of changing its users' lives by allowing them to explore the world with SMART accessories.
The brand is trusted by over 200 million users and sold in over 60 countries in 100,000+ retail stores worldwide.
The brand has amazing audio products that allow users to enjoy the best music experience. Products range from Wireless Stereo Earbuds, Wireless Headphones, Wireless EarphonesTalking, Wireless Headsets, Wired Earphones and Wireless Speakers.
The oraimo range of products also cuts across innovative accessories like earphones, watches and power banks; personal care products such as trimmers, toothbrushes, body fat weight scales and vacuum cleaners.
oraimo has expressed confidence in their choice and sees Burna Boy as the perfect candidate to promote the brand and its products. They both challenge the norm with their unique personalities and innovations. It is clear why oraimo remains the leading mobile accessory brand in Nigeria, as it continuously embraces uniqueness, hard work and innovation in all aspects. The brand aims to keep providing more innovative products to all Africans.
The singer acknowledged his status as the new oraimo brand ambassador and said:
"This is a big win for my generation of Africans all over the world, and this should be a lesson to every African out there: no matter where you are, no matter what you plan to do, you can achieve it, no matter where you're from, you are a king."
We are convinced that together oraimo will help everyone achieve their dream. The news of Burna Boy joining the oriamo brand is undoubtedly one that fans, consumers, and music enthusiasts will definitely embrace.
Just as the brand explored wonderful projects with 2Baba, we're all excited about this new collaboration, and we can't wait to see all the exciting things that Burna Boy does with oraimo.
[SPONSORED]
Source: Legit.ng