William Onyeabor Is the Fela of the East, Africa Needs To Celebrate Him: Son Declares, Talks About His Music
Son of William Onyeabor, the late Eastern music legend, Charles has during an interview declared that his father was big outside Nigeria
Charles said his father is the Fela of the Eastern region and needs to be celebrated like the late Afrobeats legend
He also talked about his music career, plans to feature other superstars, and what prompted him to leave Nigeria
The son of William Onyeabor an Eastern Nigerian music legend, Charles Onyeabor has spoken about the impact his father's music has outside the shores of Africa.
Charles during an interview with Legit.ng made it known that his father was a big artiste in Europe and other parts of the world and he needed to be celebrated like the late Afrobeats legend, Fela Anikulapo Kuti.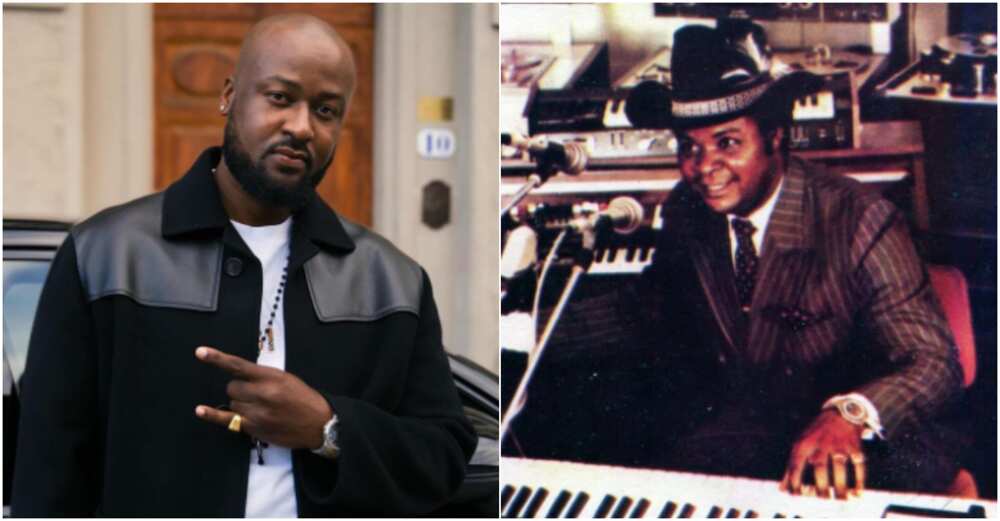 Charles declared that his father is the Fela of Eastern Nigerian music.
He stated:
"Where is my father being celebrated here and not in Africa? I was in the UK and they were playing one of his songs Hypertension the DJ and everyone was vibing to the song.
"I told the DJ that is my father and he said you wish right? you wished he's your dad this guy is the funkiest guy I've ever seen in Africa.
"Also to have someone like William Onyeabor in Enugu we need to celebrate him, he is the Fela of the Eastern region. I know so because I see how he is being celebrated outside the country even though we don't really appreciate him in Africa."
Why Charles left Nigeria
He further talked about what made him leave Nigeria and pursue a career in Italy:
"I wanted to do music that was why I left Nigeria, I wanted something different, being the son on William Onyeabor was difficult, no one ever believed that we could do something without our father's influence, he is rich and very famous. I wanted something different so I went to Italy.
"I wanted to do music when I got here but it wasn't really easy as a black man but I lost interest and started a business here until my father died in 2017."
Charles Onyeabor's style of music
On his style of music, he said:
"I don't compete with anybody I'm just doing things my own way, listening to my sound is different I'm not competing with anybody. I just want to tell a story do things on my own, I want to work with some of the big guys, if they also want to."
Watch the full interview below:
Why Fela was celebrated more than Onyeka Onwuenu
Legit.ng earlier reported that a budding female Nigerian singer, Maj, caused a frenzy on social media after she made a comment on legendary musicians Onyeka Onwenu and late Fela Anikulapo Kuti.
She said late Fela Anikulapo Kuti was celebrated more than Onyeka Onwenu because of misogyny.
Her comments ignited the reactions of Nigerians and most of them slammed her over it.
Source: Legit.ng