Social Media Users Explain Why Most People Link Celebrities With Promiscuous Lifestyle
The past few months have been riddled with several controversies and scandals involving celebrities in the Nigerian entertainment industry
Legit.ng recently conducted a poll in a bid to find out why many think celebrities are involved in promiscuous lifestyles
The poll generated different responses with some people noting that celebrities have a hand in how they are perceived by members of the public
A handful of Nigerian male and female celebrities have been in the middle of scandals and controversies over the past few months.
Unfortunately, some of these scandals that have rocked the online community in recent times have been linked with adultery.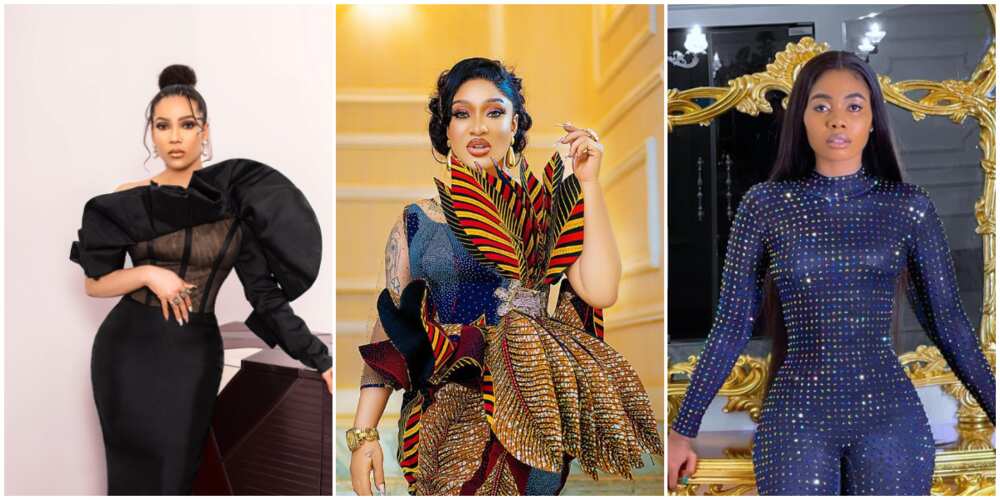 Actresses have been called out for being involved with married men while actors have also prominently featured in cheating scandals.
In light of these, Legit.ng recently conducted a Facebook poll in a bid to find out why people tend to believe these stories and why most celebrities are often linked with promiscuous lifestyles.
Responses
Read some comments garnered below:
Elera Job Ollor said:
"It's because they are celebrities and any information about celebrities goes viral faster. Same thing happens in other industries (Banking, political etc)but that of the entertainment is fast pronounced bcos they are entertaining public figure. That's why it's advise they should keep their private life out of public domain."
Joe Boco wrote:
"Yes they are but the fact is that Celebrities are prone to publicity, they are hunted for news to make the headline. None Celebrities do worse things but nobody cares."
Ogechi Nulla said:
"Becuse that is how they present themselves."
Ike Nicholas said:
"It's not thinking.. They actually are! I believe it comes with the territory."
Ibraheem Hameedu said:
"Their attitude and way of life which is full of scandal that defines them."
Viktor Kings said:
"Because that's what they're, they're no different from our politicians. Even those we feel are a little but sincere, their skeletons are becoming worst than those who do theirs in open."
Maria's manager calls out Cubana Chiefpriest over husband-snatching allegations
Meanwhile, Legit.ng previously reported that Maria's manager, Paulo, reacted to the allegations levelled against her by Cubana Chiefpriest.
The socialite did not mince his words as he publicly accused Maria of husband snatching. Paulo in a post on his Instagram page noted that people need to get their facts right before throwing accusations on social media.
Chiefpriest, on the other hand, shared the divorce papers his sister served her hubby and also revealed that he linked Maria and his sister's hubby together.
Source: Legit.ng