CBN Releases Names of International Money Transfer Operators, Announces Naira as Payout Option For Remittances
The Central Bank of Nigeria has issued the names of International Money Transfer Agents in Nigeria
The new list contains the names of prominent international money transfer operators in the country
Also, the bank directed the operators to use Naira as a payout option for Diaspora Remittances
The Central Bank of Nigeria has released the names of International Money Transfer agents in Nigeria for seamless remittances into the country.
The new list contains about 62 names and has been updated with 47 new names.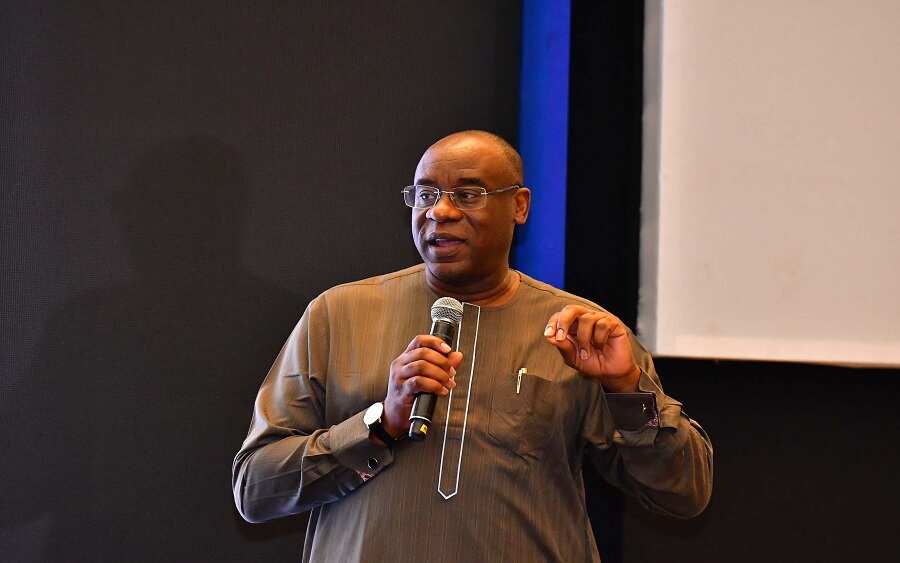 CBN released the list in a press release on Wednesday, July 12, 2023.
International Money Transfer Operators (IMTOs) are firms or organizations the CBN allows to ease funds transfer from individuals living abroad to recipients in Nigeria.
According to reports, the operators play an essential role in diaspora remittances.
Some authorized operators in Nigeria include prominent ones such as Western Union, MoneyGram, PayPal Ria Financial, Transfer Wise, WorldRemit, PagaTech, Flutterwave, and Interswitch.
The list is updated frequently as new firms are added.
CBN announces Naira remittances payout option
The apex bank also directed the IMTOs to begin remittance payouts in Naira to beneficiaries, in addition to foreign exchange.
CBN also directed that the official rate in the Investors and Exporters (I&E) window be used to determine the payout rate in Naira.
In a circular issued on Wednesday and signed by the bank's Director of Trade and Exchange, Ozemena Nnaji, the bank said the list provides guidelines on the payment of Diaspora remittances to beneficiaries in Nigeria.
The circular reads:
"Further to the circular referenced FED/FEM/FPC/01/011 dated November 30, 2022, in respect of the above subject, the Central Bank of Nigeria hereby announces Naira as a payout option for receipts of proceeds of International Money Transfers.
"Accordingly, all recipients of Diaspora remittances through the CBN-approved International Money Transfer Operators (IMTOs) on the attached list shall henceforth have the option of receiving Naira payment in addition to USD and e-Naira as payout options.
"For the avoidance of doubt, IMTOs are required to pay out the proceeds using the Investors' & Exporters' window rate as the anchor rate on the date of the transaction.
"The regulation takes effect immediately."
The abridged list of International Money Transfer Operators in Nigeria is listed below:
AFTAB Currency Exchange Limited
Azimo Limited
Belyfted Limited
Cashpot Limited
Caperemit UK Limited
Centrexcard Limited
Chime Inc
Colony Capital Limited
Comet Trading Nigeria Limited
CP Express Limited
CSL Pay Limited
Direkt Wire UK Limited
LeadRemit Limited
Flutterwave Technology Solution Limited
e-2-e Pay Limited
Funds and Electronic Transfer Solutions Limited
Fun Tech Global Communications Limited
Gab Trans UK Limited
Global Currency Travel Tours Limited
IDT Payment Services Limited
Innovate 1 Pay Limited
CBN Releases names of 10 digital banks licensed to operate as MFBs, issue PoS services
Legit.ng reported that digital banking is gaining roots in Nigeria as operators employ the best technological tools to solve Nigerians' transaction challenges and deploy tech-savvy personnel.
To deepen financial inclusion, the Central Bank of Nigeria has approved licensing digital payment platforms to operate microfinance banking and Point of Sale (PoS) services in Nigeria.
Despite being confined to digital spaces, these platforms are ubiquitous and have recently solved myriads of financial problems for Nigerians.
Source: Legit.ng