CBN Opens Portal for Nigerians to Deposit Old 500, 1000 Naira Notes as Buhari Insists on Deadline
President Buhari has announced that the old 1,000 and 5000 naira notes are no longer lender tender and wants Nigerians to return them to the CBN
Nigerians who still have the old N500 and N1000 notes will not be able to pay them into their accounts through commercial banks, only with the CBN
As a result, the CBN has launched a portal for Nigerians to return the old N500 and N1000 notes
The Central Bank has officially launched a portal through which Nigerians can return their old N500 and N1,000 notes.
This comes as President Muhammdu Buhari, on Thursday, February 16, 2023, announced on a live broadcast that the old 500 and 1000 notes are no longer tender.
Buhari urged Nigerians to visit CBN branches nationwide to turn in their old banknotes because banks will no longer accept them.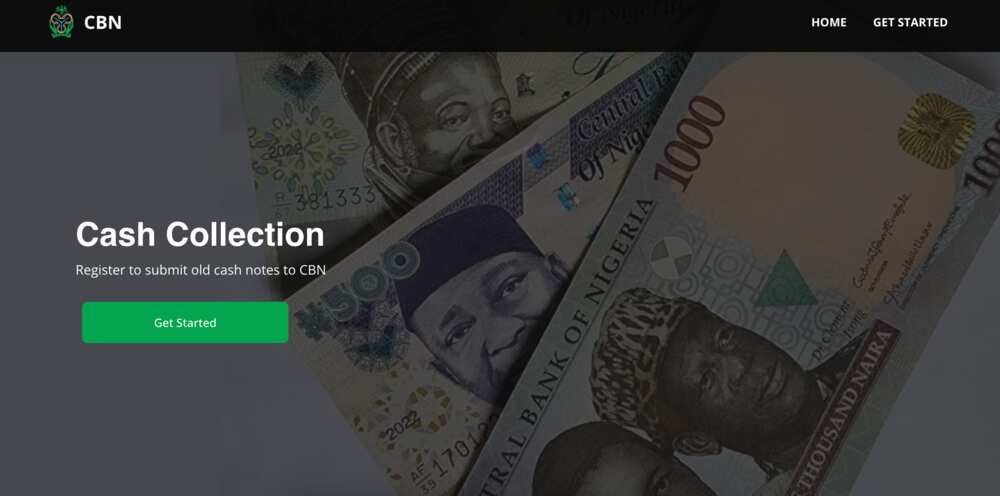 Part of Buhari's speech:
"In line with Section 20(3) of the CBN Act 2007, all existing old N1000 and N500 notes remain redeemable at the CBN and designated points."
Three key points from Buhari's speech on new notes
Old N200 notes would be released into the system & remain legal tender until April 10, 2023.
Old N500 & N1000 notes are redeemable but only at CBN & designated points (register to submit old notes http://crs.cbn.gov.ng)
CBN must ensure Banks have new notes.
A step-by-step guide to submitting old notes
When one visits the CBN portal to register and submit old cash notes, the user will be asked to click on new depositor or deposit tracking.
Subsequently, the following information will be needed for new depositors: Customer BVN, BVN, BVN Name, BVN Phone, and BVN Email Address.
Once the bank has deposited the requested amount, the CBN will request the account number and account name.
Next to the email address and home address will be the depositor's phone number.
Following this, the deposit amount—either N200, N500, or N1000—will be entered, followed by the deposit total.
CBN will then generate a reference code from the completed online application form.
After filling out the form, the depositor can track the deposit using the BVN number and tracking reference.
CBN to arrest PoS operators, naira note vendors, releases contact details
Meanwhile, the Central bank of Nigeria has expressed its intention to punish PoS operators that charge high withdrawal fees
The CBN is also targeting naira note dealers as it ramps up its efforts to alleviate Nigerians' sufferings
The CBN has also made phone numbers and email addresses available for Nigerians to report offenders
Source: Legit.ng