CBN Speaks on Report of DSS Officers Surrounding Emefiele's Abuja Home
The Central Bank of Nigeria has reacted to reports on DSS officers surrounding the Abuja home of Emefiele
CBN Governor Emefiele announced his return to Nigeria after more than two weeks in the UK and US
Emefiele's absence from the country sparked widespread concerns, owing to alleged plans to arrest him
There have been reports in the media that Police officers surrounded the home of the Central Bank of Nigeria (CBN) Governor, Godwin Emefiele, located in the Federal Capital Territory, Abuja, on Tuesday, 17 January 2023, night.
The report which first appeared in the Punch Newspaper reported that about ten armed police officers were seen around the CBN governor's home.
The report quoted a source saying that the presence of the policemen was in furtherance to Emefiele's expected appearance at the Federal High Court in Abuja on Wednesday (today) over a $53m judgment debt arising from the Paris Club refund.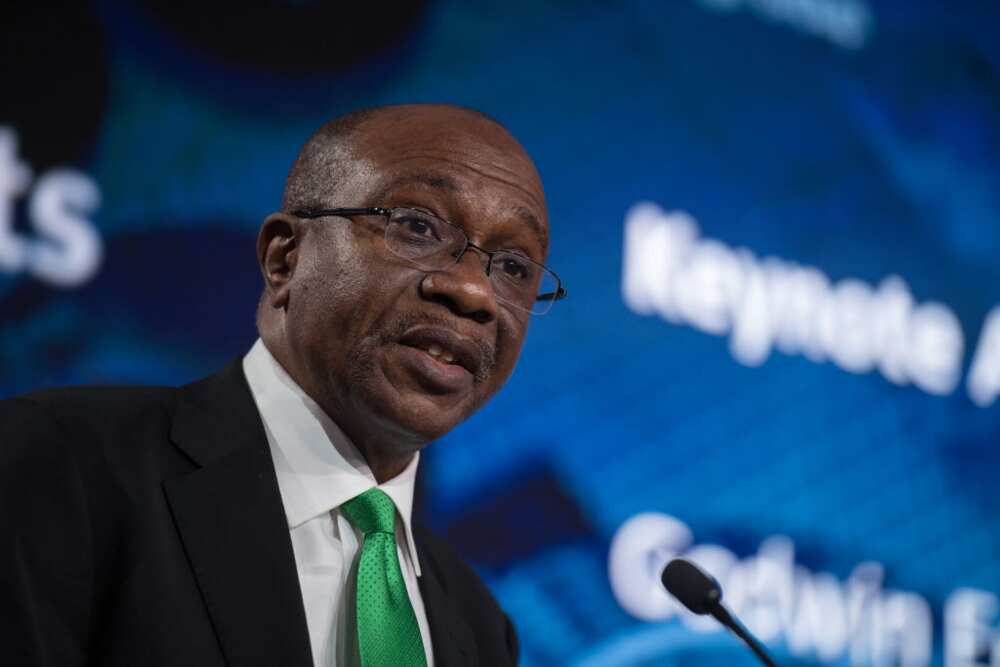 The Punch quoted the source saying:
"The police officers are not there to arrest, but to ensure that he doesn't run away again as he did weeks ago."
CBN reacts to the report
In a quick phone call on the police surrounding Emefiele's residence, the CBN's Director, of Corporate Communications, Osita Nwanisobi said:
"I don't know anything"
Court set date for hearings.
However, at the court session on Wednesday, 18 January 2023, the Federal High Court adjourned Godwin Emefiele's Paris fund defence to March 20, 2023.
No reason for the adjournment was given, Legit.ng reports.
CBN returns to Nigeria
Meanwhile in an earlier report by Legit.ng, Nwanisobi announced the return of the CBN governor to Nigeria.
The statement published on CBN's website quoted, Emefiele as saying he is ready to work after his annual leave.
The statement reads:
"The Governor resumed with renewed vigour to perform his duty ahead of the first Monetary Policy Committee (MPC) meeting of the year scheduled for January 23 to 24, 2023.
"Mr. Emefiele remains committed to performing the task before him in line with his oath of office and the policy direction of President Muhammadu Buhari.
"While thanking the public for keeping faith with the Bank, we urge Nigerians to continue to support the policies of the Bank aimed at ensuring a stable financial system and the Nigerian economy in general."
10 things to know as CBN cash withdrawal policy kicks off
Meanwhile, in another report, commercial banks in the country have started the implementation of the CBN cash withdrawal policy
The policy goal is to increase the number of transactions conducted electronically while reducing the amount of physical cash that is used in the economy
Here are the ten things to know about the cash withdrawal policy and how it affects a bank customer.
Source: Legit.ng