Moniepoint Responds to Accusations of Using GTBank Infrastructure, Network For Transactions
Moniepoint has responded to a social media post that its infrastructure is connected to GTBank
The microfinance bank countered that its engineers built its infrastructure separately from any financial institutions
The social media post claimed that Moniepoint is layered on GTBank for its multiple financial transactions
Pascal Oparada has over a decade of experience covering Tech, Energy, Stocks, Investments, and Economy.
Moniepoint Group, operators of Moniepoint Microfinance Bank, has refuted claims by Alex Onyia, Educare CEO, that its platform was 'layered' on the infrastructure owned by Guaranty Trust Bank.
Replying to Onyia on X, formerly Twiter, the financial institution said its engineers built Moniepoint infrastructure internally.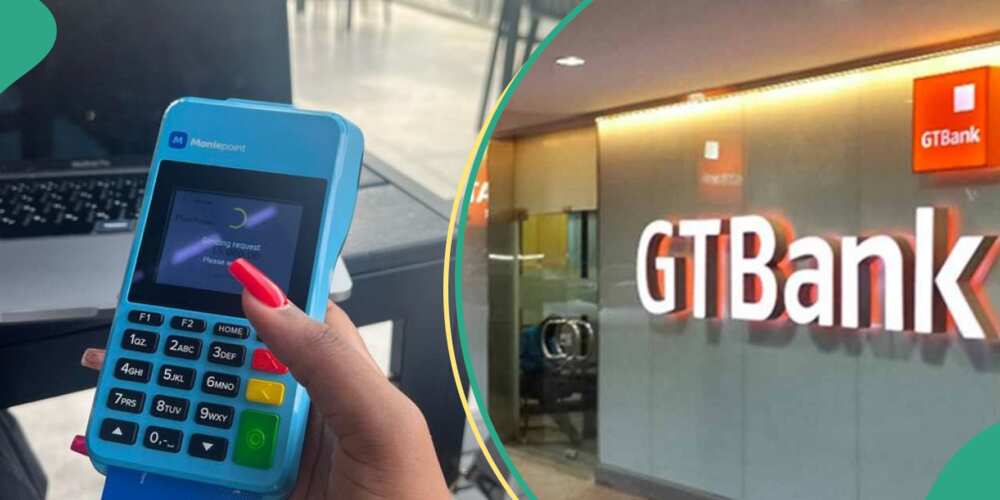 Moniepoint calls assertions unfounded
The microfinance bank said while there could be collaborations between financial institutions, its infrastructure is built separately from the top tier bank in Nigeria, describing Onyia's assertions as unfounded.
Onyia said:
"Moniepoint main infrastructure is 95% layered on GTBank. While GTBank may be down, Moniepoint will always be stable. The problem is not the legacy infrastructure nor the bank, but rather the engineers building on the middleware for the bank. Banks need to invest heavily in very top-quality engineers. So, if you hate GTBank and still use Moniepoint, know that you are still using GTBank under another name."
Moniepoint responded that the bank is not layered on or connected to any bank's network but that its engineers built its infrastructure with a hybrid cloud architecture.
Banks built fintech subsidiaries to take on digital banks
Legit.ng reported that a rising number of Nigeria's big banks are entering the financial technology space, thereby tightening the fintech space for entrenched players in the industry.
In 2017, when fintech firms became threats and primary disruptors in the financial services ecosystem, it was thought they would battle the big banks to the ground.
But the big banks are pulling their weight and taking the fight to the fintech firms.
With financial firepower, the top banks in Nigeria take charge of their futures via strategic and intelligent investments in financial technology businesses.
Top fintech firms battling financial institutions for survival
According to financial pundits, the entrance of the banks threatens the valuation of the leading fintech firms. Flutterwave,
Interswitch and Opay have over $1 billion valuations, making them the top unicorn companies in Africa.
Others like Opay, Moniepoint, which recently began retail banking, and Paga also entrenched their footsteps in the financial services industry.
With the declining fortunes of fintech companies in terms of funding, the big banks are taking advantage and beginning financial services operations.
Banks with digital banks
In May 2023, Stanbic IBTC Holdings launched its now-renamed fintech platform as a payment solutions provider, focusing on tech solutions to boost its existing financial services.
The bank follows in the steps of other top commercial banks like Wema Bank, Guarantee Trust Holding Company, and Access Holdings, all of which are aggressively pushing into the fintech ecosystem.
Stanbic IBTC launches fintech subsidiary to rival Opay, PalmPay, others
Legit.ng reported that Stanbic IBTC Holdings has released its fintech subsidiary, Zest, to the public to change the payment landscape in Nigeria.
At the launch of Zest in Lagos, the Group Chairman of Stanbic Holdings, Basil Omiyi, said the bank aspires to become the leading end-to-end financial services provider for businesses and individuals in Nigeria.
He stated that the foray into fintech was strategic and stressed the need for a solution-driven orchestrator platform that allows partners to create a holistic ecosystem.
Source: Legit.ng