"26 Days Left": Fuel Price Increase Looms as Global Crude Price Hits $90 First Time in 2023
Nigerians could pay more for fuel in the coming days as crude oil prices hit new highs on the global market
The rise follows voluntary production and export cuts by Saudi Arabia and Russia until the end of the year
For now, President Bola Tinubu has assured that there will be no increase in pump prices, but the pressure could be too much to handle
The international benchmark for crude oil increased to a high of $90 per barrel on Tuesday, September 5, 2023.
The latest price is the highest crude oil has sold in 2023, heightening speculations that Nigeria may see another petrol price increase in the coming days.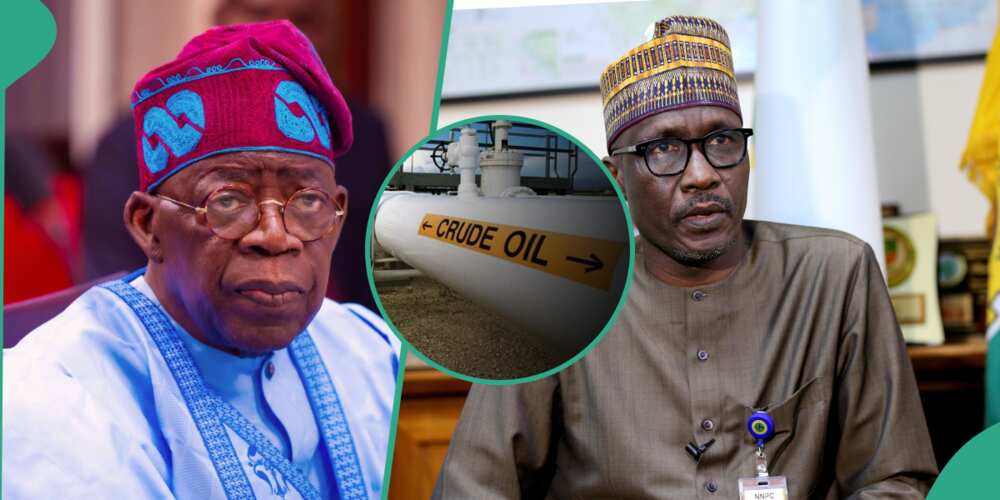 Why crude oil price is on the rise
Financial Times reports that crude oil prices soared following the decision of Saudi Arabia and Russia to extend their voluntary production and export cuts until the end of the year.
The move is the latest effort by two of the world's largest oil producers to boost prices, and it will come at a considerable cost to many countries, including Nigeria.
What rising oil prices mean for Nigerians
The rising oil prices should be good news for Nigeria, which means the government will earn more from selling its crude oil.
However, Nigeria remains a largely import-dependent country for refined products, implying that the rising global oil prices will require more dollars to bring in refined crude oil products.
The removal of the fuel subsidy has made the fate of Nigerians even more susceptible to changes in international oil prices.
Currently, petrol pump prices nationwide are set at N560 to N640 per litre. With the current regime of market forces determining the price, it is only a matter of time before Nigerians pay higher.
Nigeria must buy new stock despite price
The Nigerian Petroleum Downstream Regulatory Authority (NMDPRA)'s latest report shows that as of August 21, 2023, Nigeria only has 26 days left of PMS in stock.
This means Nigeria must import new stock before Monday, September 11, 2023. With crude oil price at $90 a barrel and the official exchange rate near N800, it will be costly to import.
Chinedu Okoronkwo of the Independent Petroleum Marketers Association of Nigeria (IPMAN), in a recent interview with Legit.ng explained:
"We are in a new regime whatever happened at the global market now affects pump price prices in Nigeria.
"Also, as long as the dollar keeps rising against the naira in the foreign exchange market, the fuel price in the country will continue to increase."
Mele Kyari, the group managing director of Nigerian National Petroleum Company Limited (NNPCL), has always put the comfort zone for oil prices at $58-$60, saying that anything above $70-$80 will add more difficulties for Nigeria.
Unless the federal government subsidises the fuel expected to be imported, there is no way petrol prices will continue to sell at N570 to N620 per litre.
Nationwide protest: NLC exposes FG over claim of saving N1trn on subsidy removal
The Nigeria Labour Congress (NLC) has refuted President Bola Tinubu's claim that over N1 trillion has been saved since his government stopped paying for the fuel subsidy.
Speaking during the ongoing nationwide protest of organised labour, Comrade Joe Ajaero, the NLC president, said the Federal Government's committee to negotiate with the unions revealed that no money was saved since the subsidy was removed.
Source: Legit.ng