Experts Disagree With CBN on Interest Rate Hike Effect on Inflation in Nigeria
This week, the CBN, during its monetary policy committee meeting raised its interest rate to 18%.
Some experts have argued that the increase in the interest rate may not necessarily solve Nigeria's rising inflation.
The CBN usually raises interest rate in an attempt to When the CBN raises interest rates, it is in an attempt to create an impact in consumption by raising the costs of borrowing.
Financial experts and analysts have given their two cents as regards the recent decision by the Central Bank of Nigeria to raise its monetary policy rate (MPR) to 18% from 17.5% which it did in January 2023.
While some experts stated in clear terms that the hike in the interests rate may not have the desired impact that the CBN is hoping for, others suggested that a little moderation in the rates may just be what the apex bank needs to positively impact the economy.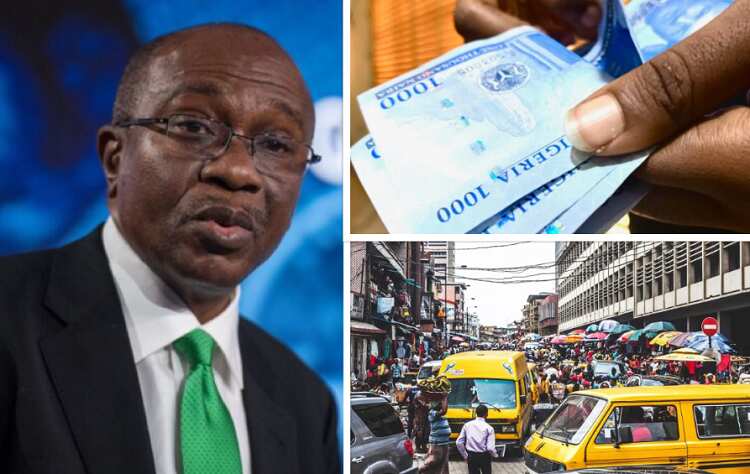 It would be recalled that on March 21, 2023, at the end of its 2-day monetary policy committee meeting, the CBN governor, Godwin Emefiele announced the raise which marks a 50 basis points increase in the rate.
This would also mark the second interest rate hike by the apex bank this year, indicating the CBN's hawkish stance. The CBN's hawkish stance can be said to be based on the rising inflation in Nigeria's economy which rose from 21.82% in January to 21.92% in February.
Another troubling issue for the CBN is the current naira redesign and swap policy which has resulted in naira scarcity that has forced hardship on many Nigerians.
Why CBN's Monetary Policy Committee alters interest rate
Monetary policy regulators use interest rates as a tool to manage liquidity in the economy and tackle rising inflation rates. Apart from reining in inflation, the upward or downward movement of interest rates causes credit facilities offered by banks to become more or less affordable for individuals and businesses.
For this particular hike, Mr Emefiele hinted that it was necessary because of the need to tighten up ahead of planned fuel subsidy removal. Other factors responsible for the hike include exchange rate pressure, rising energy prices and uncertain climatic conditions.
When the CBN raises interest rates, it is in an attempt to create an impact in consumption by raising the costs of borrowing.
Experts argue on effectiveness of CBN's interest rate hike
Despite multiple interest rate hikes by the CBN, Nigeria's headline inflation continues to rise, leading to massive erosion of purchasing power of Nigerians.
Chuks Nwadiora, a financial analyst at CWP Consult told Legit.ng that recent interest rate hikes have hardly impacted inflation rate. He said:
At this point, it seems like the CBN has run out of ideas on how to tame the rising inflation. It has increased the interest rates multiple times, but rather than inflation rate dropping, it keeps increasing. It's obvious that continued hike is not the way to.
Tony Iweze, Account Manager at VFD Bank seems to trust in the decision of the CBN as he told Legit.ng that it is only a matter of time for Nigerians will begin to feel the impact of recent interest rate hikes. He sai:
I've always maintained that when the interest rate is high, it reduces access to credit and also helps the CBN mop up excess liquidity. This hike is never more needed than now, especially given the fact that the CBN is trying to ensure its cashless policy actually works.
Tega Oghenekaro, a Lagos-based financial literacy advocate believes that since the causes of Nigeria's rising inflation is multi-faceted, adopting a policy of hiking interest rate may not necessarily solve the problem. He said:
I don't see the CBN's attempt to use interest rates to tackle inflation working. The drivers of Nigeria's inflation are simply not interest-sensitive. Inflation in Nigeria is not mostly caused by too much money in circulation, so, it becomes a futile effort in attempting to use interest rate hike to curb it.
Cindy Nwamaka, a stock trader with Tandem Consult, says that the hike in interest rate does have a ripple effect, not only in the containing of cash in the economy but in the way investors will invest across markets.
Stocks tend to become unattractive when interest rate becomes too high. This doesn't also discourages foreign investors from investing in the stock market. This is when they begin to consider alternative dollar-denominated assets.
Also reacting to the CBN interest rate hike, the Lagos Chamber of Commerce and Industry called on the apex bank to explore viable options to tackle the country's surging inflation as the frequent interest rate hikes were not producing the desired result.
The LLCI said it expected the CBN to hold off an increase or at best moderate, the key rate, given the weak relationship between it and inflation, especially after manufacturers and other businesses were groaning under high borrowing costs and the cash crisis.
Currency in Circulation Drops to All-Time Low of N982 Billion
The Central Bank of Nigeria (CBN) has reduced currency in circulation to an all-time low of N982 billion, representing 235.03% at the end of February.
According to Legit.ng report, the amount shrunk from N3.29 trillion at the end of October 2022 as CBN's aggressive naira mop-up and redesign policies took center stage.
Data from CBN shows that N2.3 trillion was mopped up from circulation during the review period.
The CBN says the currency in circulation moved from N3.16 trillion to N3,29 trillion and N1.38 trillion in November 2022, December 2022, and January 2023, respectively.
Source: Legit.ng