Nigeria Missing in List of African Countries With the Worst Inflation Rates in 2023
Inflation around the world is causing massive shocks around the world, especially in Africa
Currently, Nigeria's inflation rate stands at 21.91% but it is far from being the worst in Africa
A new report has revealed a list of 10 countries with the worst inflation rate in Africa
According to the National Bureau of Statistics' latest report, Nigeria's inflation rate rose by 0.09 percentage points to 21.91% in February 2023 from 21.82% in January 2023.
The inflation rate for February 2023 highlights the increasing financial strain on Nigerians every month.
This has been exacerbated by the challenges of getting cash, compounding the daily pressure that households are facing.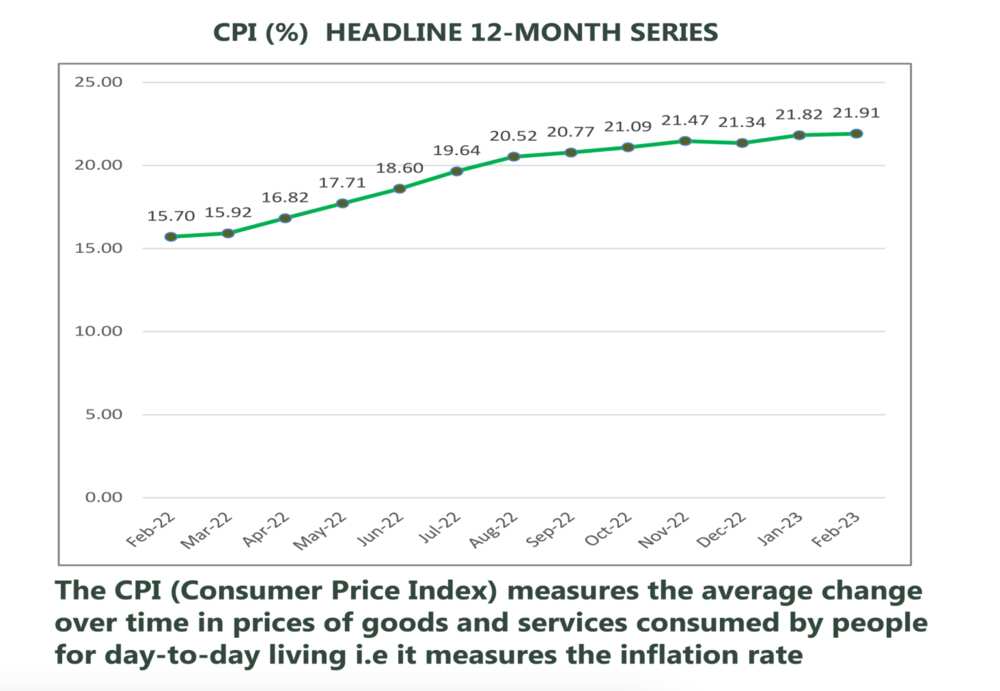 How inflation affects you
The International Monetary Fund defines inflation as how much more expensive goods and services have become over a certain period.
One of the damages caused by inflation is the erosion of income, forcing individuals to double their efforts to meet escalating costs of goods and services.
Inflation rate in African countries
While Nigeria's inflation rate for February 2023 is the highest the country has faced in more than 17 years, new data shows that the situation is even worse for citizens of other countries.
African countries such as Zimbabwe, Sudan, and Ghana lead the list with the worst inflation rate, followed by Sierra Leone, Ethiopia, Egypt, South Sudan, Rwanda, Burundi, and Malawi.
Top 10 inflation rates in Africa
Zimbabwe- 92.8%
Sudan- 83.6%
Ghana- 52.8%
Sierra Leone- 38.48%
Ethiopia- 32.0%
Egypt- 31.9%
South Sudan- 31.3%
Rwanda- 30.3%
Burundi- 28.62%
Malawi- 25.9%
Experts predict Tinubu's first week in office
Meanwhile, in another report, an expert has revealed that Bola Ahmed Tinubu will make a significant decision in his first week in office.
Tinubu reportedly scored the majority votes and met the 25% constitutional requirement to be declared the winner of the tightest election in Nigeria's history.
During the heated campaign season, the Nigerian government, via the Central Bank of Nigeria (CBN), embarked on a cashless policy aimed at reining in cash outside the banking system in Nigeria.
Source: Legit.ng