Boosted by Ukraine war, German arms maker joins DAX index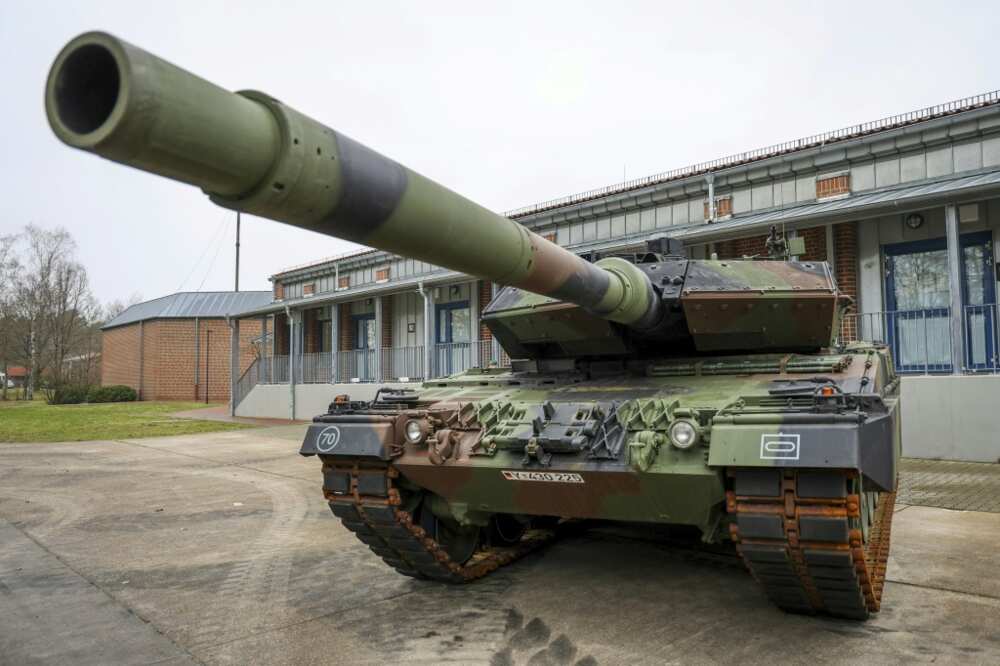 PAY ATTENTION: Сheck out news that is picked exactly for YOU ➡️ click on "Recommended for you" and enjoy!
German arms manufacturer Rheinmetall will join Frankfurt's blue-chip DAX index Monday, highlighting the improving fortunes of the country's weapons industry as the Ukraine war spurs demand.
In a country still haunted by Nazi atrocities during World War II, Germany's weapons manufacturers were far from the country's most celebrated firms.
But although Europe's largest economy prefers to shine a spotlight on its household-name carmakers or machine-tool-making expertise, Germany is no minnow when it comes to weapons manufacturing.
It was the world's fifth-largest arms exporter between 2018-2022, according to a recent report from the Stockholm International Peace Research Institute (SIPRI), ranked just behind China and accounting for four percent of the global market.
Rheinmetall -- which makes parts of the Leopard tanks that Berlin recently agreed could be sent to Ukraine -- posted record results last year and is racing to hire more staff and boost capacity.
After seeing its share price surge, the Duesseldorf-based company is now set to join corporate titans such as Volkswagen and Siemens on the DAX.
'Short of everything'
Germany had long been accused of neglecting its creaking armed forces -- a senior lawmaker tasked with scrutinising the military last week said they were short of "everything".
But the Ukraine war spurred Chancellor Olaf Scholz to announce major new investments, as Berlin and its NATO partners race to bolster their defences in the face of the Russian threat.
Germany needs "ongoing production of important weapons, equipment and ammunition" to help guarantee "peace and freedom in Europe", Scholz said earlier this month.
The government came in for criticism last week when it emerged that out of a 100 billion euro ($106 billion) fund announced by Scholz to reinvigorate the military, nothing had as yet been spent.
Things are moving behind the scenes, however.
Rheinmetall and other weapons manufacturers approached by AFP are in negotiations with the government and the German military to fill gaps in stocks, worsened by huge deliveries of armaments to Ukraine.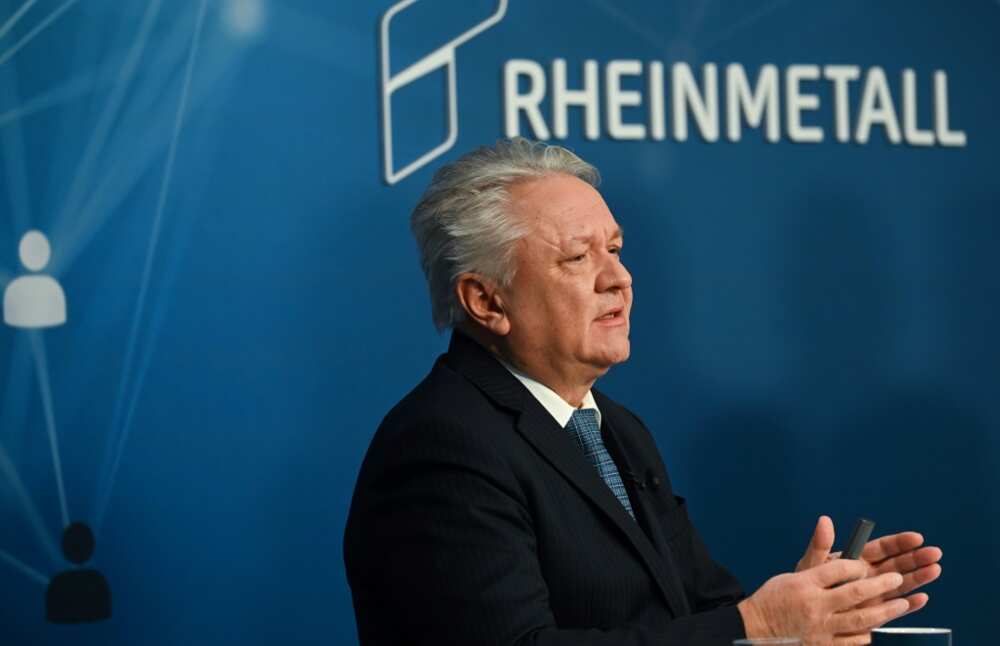 Germany is home to major arms companies: KMW, maker of the Leopard tank, Thyssenkrupp, which manufactures submarines and warships, missile maker MBDA, as well as Hensoldt, which recently joined the index of medium-sized companies.
Rheinmetall CEO Armin Papperger said the company could win up to 40 billion euros worth of contracts in areas ranging from vehicle systems to the digitalisation of land forces as part of Berlin's spending boost.
But he also warned that "we will not create security by stepping on the gas a little more for a year, and then doing nothing else."
Long-term planning
Germany will need to make sustained efforts if it wants defence spending to reach two percent of GDP, the target of the NATO military alliance.
In the 1960s, Germany spent five percent of GDP on defence but it has dropped below two percent since 1990, and was only 1.3 percent in 2021.
"Germany has now said it will go for two percent of GDP," said SIPRI researcher Pieter Wezeman.
Once that is reached, "then you go from about 50 billion euros in annual military spending to roughly 70 to 75 billion.
"That is the real kind of long-term perspective which of course the arms industry is hoping for."
But the industry is looking warily at proposals in the European Union to label arms manufacturing as a socially harmful activity, as part of the bloc's so-called "social taxonomy".
Rather, the bloc should give a clear signal "that equipment and weapons for EU and NATO armed forces are a positive contribution to sustainability," said Christoph Atzpodien, head of the German defence industry's lobby group.
"Without this signal... private banks in Germany will refuse to provide services to our companies because they manufacture weapons."
Meanwhile, a bill being considered in Berlin, conceived before the war in Ukraine erupted, aims to regulate exports.
While some fear this could make it more difficult for weapons firms to cooperate on European projects, Papperger of Rheinmetall is not worried.
"The war has completely changed that," he said. "Even those who pushed it forward are quiet now."
Source: AFP