Declyn Wallace Thornton Lauper biography: Who is Cyndi Lauper's son?
Declyn Wallace Thornton Lauper is no stranger to fame. Anyone who keeps up with pop culture knows that this young man, who was born into the limelight, has established his own successful career in the entertainment industry, just like his famous parents. But who is Declyn away from the spotlight? And who are his famous parents anyway? Here is everything you need to know about Declyn Wallace Thornton.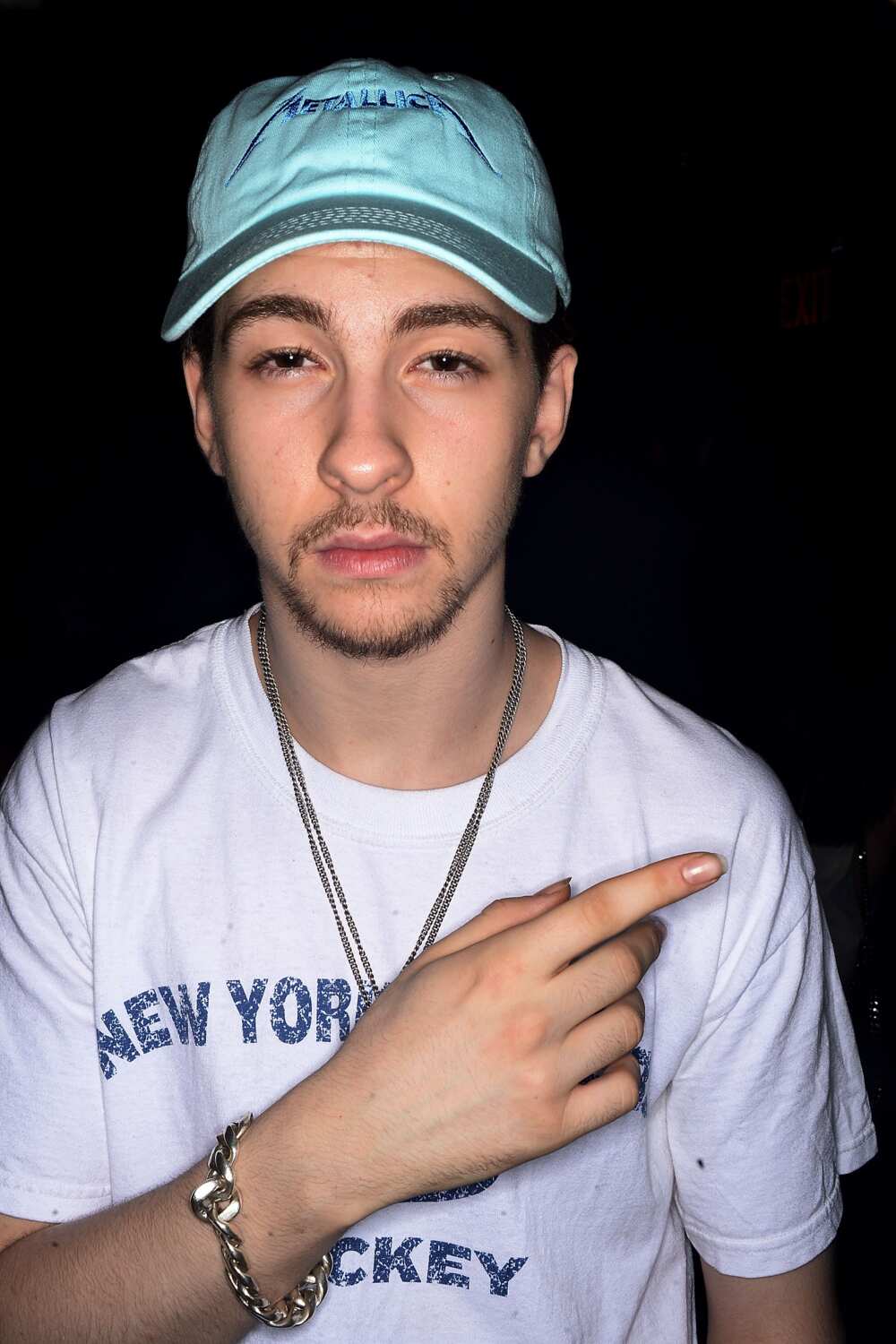 You know Cyndi Lauper, right? And David Thornton as well? Well, these two celebrities have budding careers in the entertainment industry. Their family life is also something they take pride in. The two are parents to rapper-songwriter-producer Declyn Wallace, who happens to be their only child. So, if you've been looking for details about 'Cyndi Lauper children', then hold your horses, because the pop star has only one child, who is the focus of this article.
Profile summary
Full name: Declyn Wallace Thornton Lauper
Also known as: Dex Lauper
Date of birth: November 19, 1997
Birthplace: New York
Sun sign: Scorpio
Nationality: American
Ethnicity: White
Height: 5 feet and 7 inches
Parents: Cyndi Lauper and David Thornton
Occupation: Rapper, Songwriter, Producer
Instagram: @dexlauper
Declyn Wallace Thornton Lauper biography
Here is all you need to know about Cyndi Lauper and David Thornton son, Declyn.
His birth
Declyn was born on November 19, 1997, in New York, to Cyndi Lauper and her husband, David Thornton. Declyn's birth was quite exceptional. His mother, Cyndi, recounted the tale of his birth as follows:
"I had on my big, hairy Betsey Johnson coat and a chicken hat and some pillows, and I was in the back of the car screaming at the driver, who had just had a baby the week before, 'I'm gonna have the baby in the car.'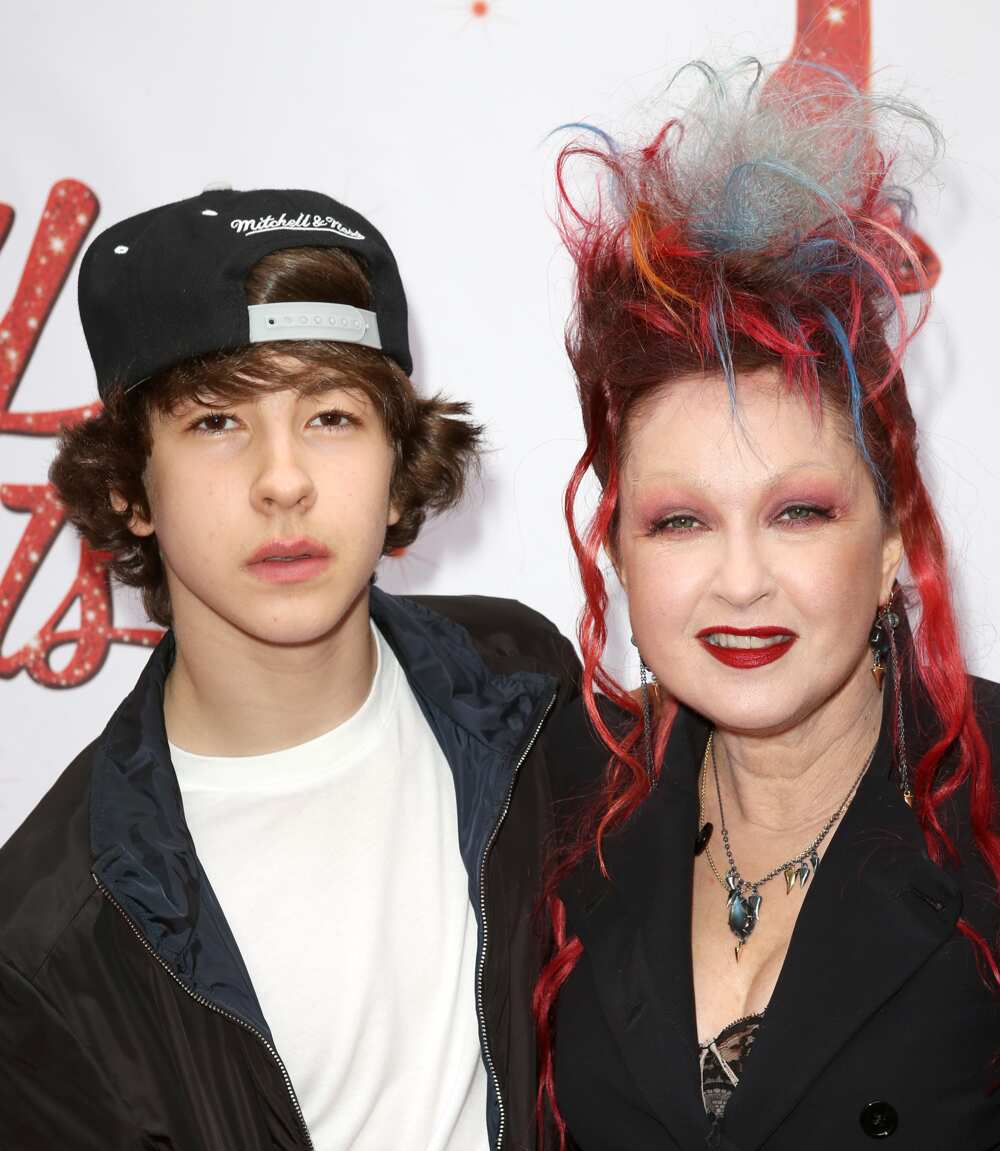 How old is Cyndi Lauper son?
Have you been asking yourself, "How old is Declyn?" Well, the rapper was born on November 19, 1997, which means that as of May 2021, he is 23 years old. He will be turning 24 in a couple of months.
Career
Just like his mother, Declyn is also a singer. But unlike his mother's pop-style songs, Declyn is more into Hip-Hop and Rap.
Professionally, Declyn goes by the name Dex Lauper. He made his debut in the music industry at the age of 18 with the song Wavy.
Apart from singing, Dex is also somewhat of an actor. Dex voiced Little league player #1 in the Synchronized Swimming episode of Bob's Burgers. He was only 14 years old when Synchronized Swimming premiered, making him the youngest actor to voice a character on the show.
Dex also appeared in G-Eazy Feat. Dex Lauper: K I D S (2019).
Relationship
Dex was previously romantically involved with reality TV star Brittney Taylor. The two ended their relationship on bad terms, with Brittney Taylor making some serious and disturbing allegations against Dex.
According to a 2018 VH1 report, Love & Hip Hop's Brittney Taylor claimed to have suffered physical and emotional abuse when she was with Dex.
In an Instagram story, Brittney, a rapper, alleged that Dex physically assaulted her and cheated on her with multiple women. She also alleged that Dex would use racist insults towards her and her mother.
In the Instagram story, she declared:
He verbally abused me by calling me all types of black b*tches. Belittling me by calling himself born royalty and I'm just a "crack baby." He even verbally abused my mom several times.
She then concluded her Instagram story by urging women who have been in such situations to seek help and get out of such situations immediately.
Dex responded to the allegations, saying that the claims made against him were false and that Brittney's motive was to "stay relevant."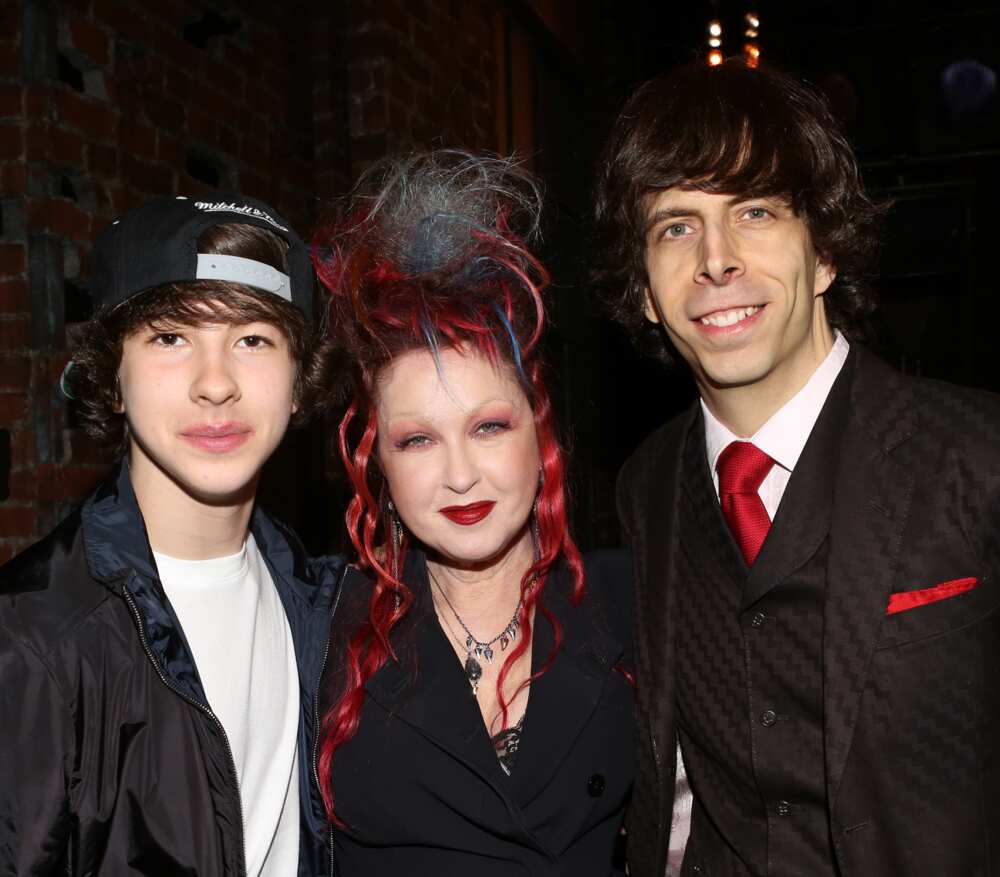 His parents
By now, you already know who his parents are. His mother, Cyndi Lauper, met his father, David Thornton, when she was going through a rather difficult time in her life. At the time, Cyndi had just broken up with her then-boyfriend and manager, Dave Wolf.
She was distraught, but things started looking up when she began working with David on the set of the movie Off and Running. The two fell madly in love with each other and subsequently got married on November 24, 1991.
Cyndi Lauper
Born Cynthia Ann Stephanie Lauper on June 22, 1953, Cyndi Lauper is an award-winning singer/songwriter who rose to fame in the 1980s with her hit pop songs such as Girls Just Want to Have Fun, Time After Time, True Colors, and All Through the Night.
She spent her earliest childhood days in Brooklyn, but the family moved to Ozone Park, Queens, when she was about four years old.
Cyndi's parents divorced when she was 5. The singer and her two siblings were subsequently raised by their mother, who loved the arts and took her children to see Shakespeare plays or visit art museums.
Lauper discovered her love for singing and music at an early age and was even writing her own songs by the age of twelve.
After getting a high school equivalency degree, Lauper did various odd jobs, including singing in a Japanese restaurant. She played in several bands and eventually had her first taste of success with the band Blue Angel. The band made one record together before splitting up.
Lauper has released 11 studio albums, and has been nominated for 15 Grammy Awards, 7 American Video Awards, 18 MTV Awards, and 2 American Music Awards.
In addition to that, Lauper has been lauded for her advocacy work, which involves fighting for women, people living with HIV/AIDS, and the LGBTQ+ community.
She even started her own charity, True Colors United, in 2008 to put an end to homelessness among LGBTQ+ youth.
David Thornton
David Thornton is an actor known for his roles in Home Alone 3 (1997), John Q (2002), and Here and There (2009).
David was born on June 12, 1953, in Cheraw, South Carolina, USA. He made his debut at the age of 20 in the 1983 movie, Sessions. He has also made guest appearances in TV shows, most notably Law & Order.
Some of the movies and TV shows he has appeared in include:
Darcy
Tommy
Homeland
Love Kills
A Date for Mad Mary
Elementary
Semana Santa
The Other Woman
Jeremy Fink and the Meaning of Life
Trophy Kids
Fake
Dirty Movie
Zenith
Law & Order: Special Victims Unit
My Sister's Keeper
Reunion
Here and There
The Warrior Class
Alpha Dog
Declyn Wallace Thornton Lauper was born into the limelight, and given his career choice, this is where he is meant to be.
READ ALSO: Chris Pfaff biography: age, nickname, net worth, girlfriend
Legit.ng recently reported about the life of Chris Pfaff. Chris Pfaff is an American clothing designer, music producer, and reality television star. The reality TV star first appeared in Rob & Big, then he went on to play a major role in Rob Dyrdek's Fantasy Factory, and he also guest-starred in Ridiculousness. Chris Drama Pfaff is also a DJ and the creator of the streetwear line known as Young & Reckless.
Chris Pfaff is popular for many things: appearing on several MTV television shows, owning a popular streetwear line, and being Rob Dyrdek's second cousin. He is, indeed, a celebrity with many accomplishments to his name.
Source: Legit.ng