Ponzi Scheme Victims Share Experience of Losing Millions to Fraudulent Investment
- Stories of scammed Nigerians were on display today as many shared their experience in the hands of wonder banks
- Victims lost between N50,000 to over N10 million to ponzi schemes who were never arrested nor refund their investment
- Most of the mentioned ponzi schemes were MMM, Loom, MBA Forex. These investment platforms gave one excuse after the order
PAY ATTENTION: Join a community of CEOs, founders and decision-makers: subscribe for a free monthly business newsletter Digital Talks and succeed BIG!
Nigerians shared their Ponzi scheme experience today on the social media platform, Twitter. Financial analyst, Kalu Aja, had asked his followers to alert other Nigerians to investment schemes they fell victim to.
Wonder banks are popular among households, ranging from unregulated forex and quick money schemes. While sharing their experiences, Nigerians stated that they've lost as low as N100,000 to over a million naira, with none getting a refund.
The investment market in Nigeria is largely under-regulated, so several money-making schemes have entered the market, defrauding many unsuspecting investors. While the Securities and Exchange Commission has shut some down, many Nigerians still fall victim to these ponzi schemes.
Loom, MMM, MBA Forex, Themapng, Wales Kingdom Capital have lured many Nigerians into their investment schemes with unrealistic return on investment, taking advantage of people's quest to make a quick gain in short-term.
PAY ATTENTION: Join a community of CEOs, founders and decision-makers: subscribe for a free monthly business newsletter Digital Talks and succeed BIG!
Most of these false prophets, as Nigeria's investment regulator call them, escape with the money and are mostly not apprehended by the police or the Economic Financial Crimes Commission.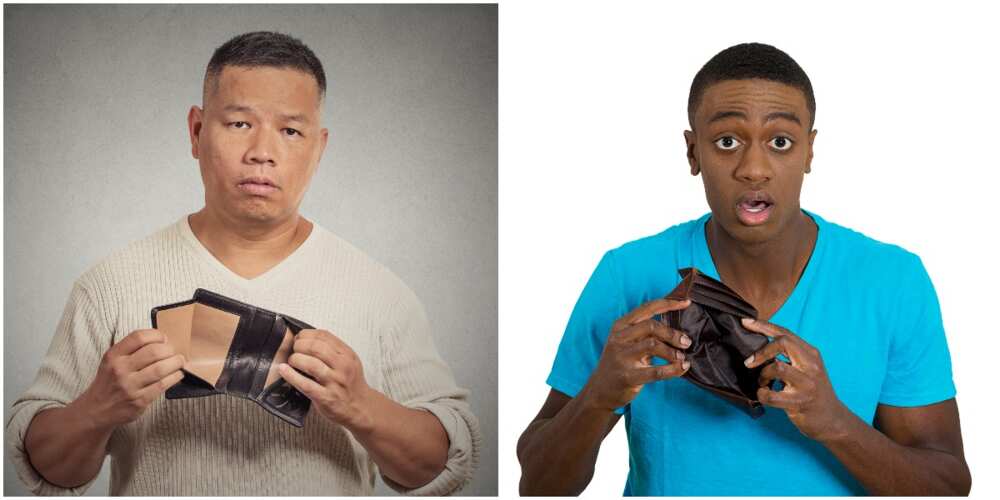 Commenting on his experience, Adele Adeoye said:
"Standard Elite Investors. (2016/2017). I invested 150K with the ROI of 900K within 9 months. The company packed up by the 7th month of my investment."
Toheeb Adura stated:
"Same thing here brother. Wales Kingdom Capital and Quintessential Investment Company took all the money I've ever gotten. everything sincere! I've been reduced to someone that live on cruise since then since suicide is never an option."
Tradiwest designer, Seyi, reported that:
"I'm in a mess presently N4m into wkc & quintessential, me thinking I was spreading my investments into reliable firms, since December, I've never been this low in my life. And not all is mine. I'm really clueless."
Adekunle Agbeje wrote:
"Lost 26 million Naira to Wales Kingdom Capital Ltd. The name of the CEO is Daniel Wales. They claimed to deal in forex and real estate and automobile.. Thousands of people are victims. Been living in hell since December last year when they stopped payment."
Ugochi Obianife tweeted:
"no investment is sure in this Nigeria , all of them scam,like I literally lost all my money in 2020 MBa, Mapng , Tonso elites ,and for cashfx I had to withdraw my lil money,b4 I enter1 chance , am still yet to recover because this investment are huge money"
Meanwhile, Legit.ng had reported earlier, that Nigerian startup, Afriex, has raised $1.2 million from thirteen investors to support its operation within Nigeria and other African markets.
Some of the investors that participated are Y Combinator, Future Africa, among many others. The company is a money transfer platform used in Nigeria, Ghana, Kenya, Uganda, and the United States.
Fakoyejo Olalekan is a Business and Financial Journalist with over three years of experience in covering finance and business activities within Nigeria and offshore. Prior to joining Legit.ng, he worked at Nairametrics where he wrote financial and investment analysis articles. Olalekan is a resourceful and result-driven journalist with a track record for conducting extensive research and interviews to produce articles that provide different perspectives to market activities.
Source: Legit