50+ popular French names for boys and girls and their meanings
France is popularly known for its beautiful sights, food, wine, and rich history and culture. It is also known for its elegant and romantic language which provides the perfect inspiration for baby names. French names have a certain je ne sais quoi that is truly unmatched; this is why you should consider them while naming your baby.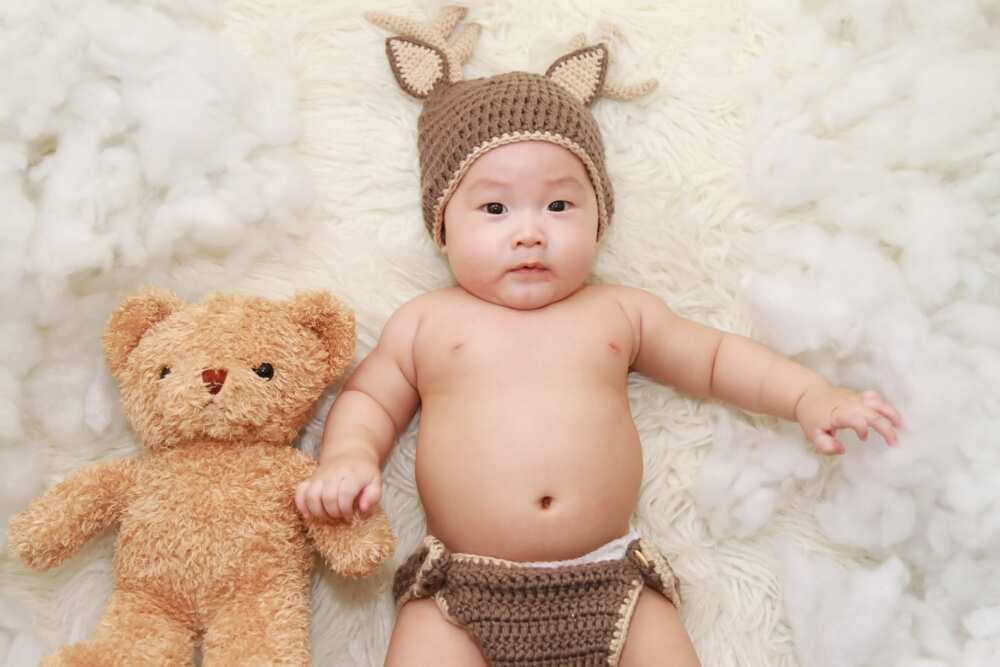 As the name a child is given can significantly influence its growth and development, one needs to be careful when choosing a name for their baby. Giving your child a unique and beautiful name is very important.
As you will notice below, French names have not only amazing pronunciations but also special and significant meanings.
What are some male French names?
Here is a list of the best male French monikers to give your baby boy:
Lucien: Light
Macairem: Blessed
Mainard: Strong and hardy
Martin: Of the sea
Pepin: Seed of a fruit
Reinald: Wise ruler
Mercelon: Little one of the sea
Donatien: Given by God
Edmond: Protector of prosperity
Richard: Powerful ruler
Denis: Follower of Dionysos
Clovis: Famous warrior
Devereux: Those which overcome by the yew
Constantin: Steadfast
Colombe: Dove
Salomon: Peaceable
Waltier: Ruler of the army
Thierri: King of nations
Mathis: Gift of God
Berenger: Bear-spear
Chandler: Candle merchant
Didier: Longing
Here are some more cute French boy names that will make your boy baby unique:
Ancel: A parcel of land/ The Knight's attendant
Warren: From La Varenne in France
Vicky: From the village
Yves: An archer
Xavier: Enlightenment
William: A protector
Vial: Lively
Verrill: To be true
Julian: Child born of love
John: Filled with God's mercy
Guy: Mentor or Guide
Gustave: The royal staff of the ruler
Gil: To be youthful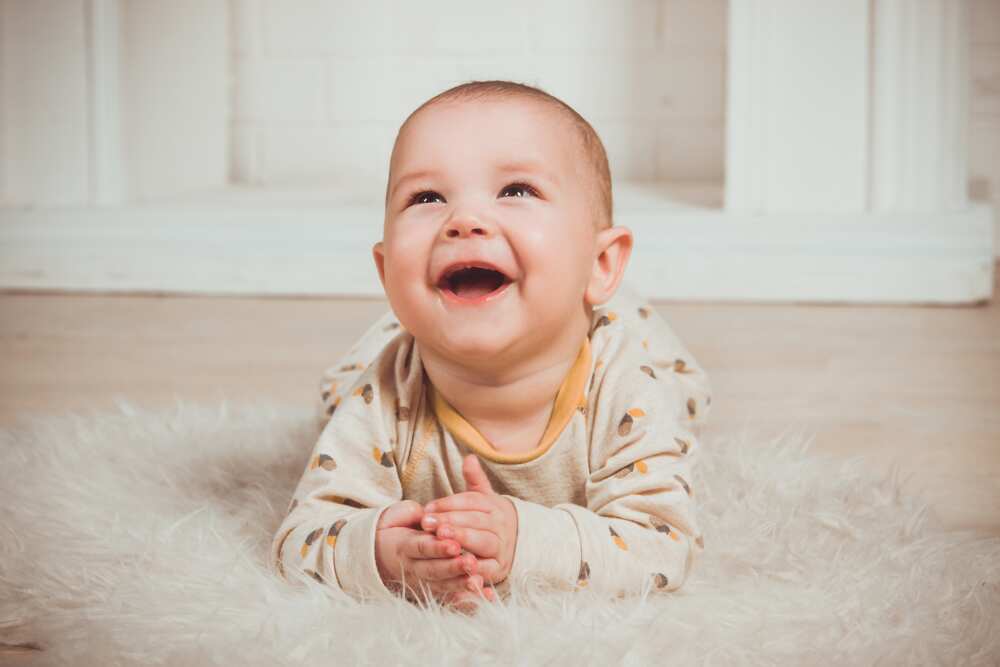 Here are more cute French male names that will make your baby boy stand out:
Geoffrey: Peaceful
Friedrich: To be free
Francois: A free-spirited man
Fontane: Mountain
Darcel: From Arcy
Colin: The victory of the people
Charles: Great manly strength
Chappel: From the precincts of the chapel
Brett: From Britanny
Bo: Of bow's strength
Blais: Stutter/ Lisp when speaking
Unique French names for boys
Some unique French boy names are:
Ames: Friend
Forrest: Woodsman
Fabien: Bean farmer
Fabrice: Craftsman
Bailey: Administrator
Chevalier: Knight
Christophe: Christ bearer
Armand: Army
Eliot: Jehovah of God
Arnaud: Strong eagle
Firman: Strong
Ancil: God's protection
Andre: Manly
What are some girl French names?
There are many French names for girls that you can give your little angel. Here are some unique French girls names:
Beaufort: From the beautiful fortress
Benoit: Blessed
Florentin: Flowering or blooming
Blondel: Blonde one
Clark: Cleric
Antoine: Priceless
Charlot: Son of Charlemagne
Frederic: Peaceful ruler
Darvell: Town of eagles
Eugene: Nobility
Bay: Auburn haired
Beal: Handsome
Cheney: From the oak forest
Fontaine: Fountain
Aurelien: Golden
Dean: Leader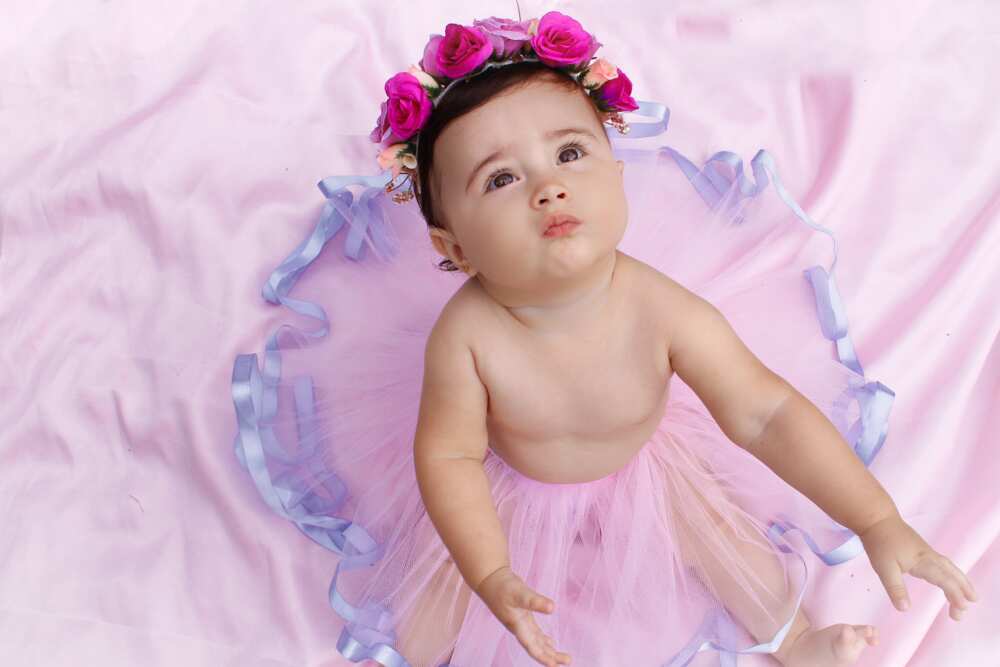 What are some pretty French girl names?
Here are some more pretty French girl names:
Audrey: Noble strength
Brigitte: Magnificent and great
Élise: God is satisfaction
Gabrielle: God is my strength
Jeanne: Feminine version of John
Beau: Handsome
Chase: Hunter
Juliette: Youthful
Marie: Lady of the sea
Mélanie: Little dark-haired girl
Noémie: Pleasant
Sylvie: From the forest
Stéphane: The crown of glory
Popular French female names
Here are some common female French names:
Abella: Breath source of life
Emma: Universal whole
Davet: Beloved
Burkett: Fortress
Auguste: Noble
Acelin: Noblewoman
Ines: Pure/Gentle
Adalaide: The nobility
Louise: Renowned fighter
Alice: Truth/ Reality
Manon: Bitter
Mila: A gracious/Beautiful dear
Abtielle: A woman of God
Unisex French baby names
Are you searching for a gender-neutral French name to give your unborn child? Here are some common options that you can pick from:
Gabriel: God is my strength
Jade: Thankful
Jules: Youthful
Adrianna: From Harida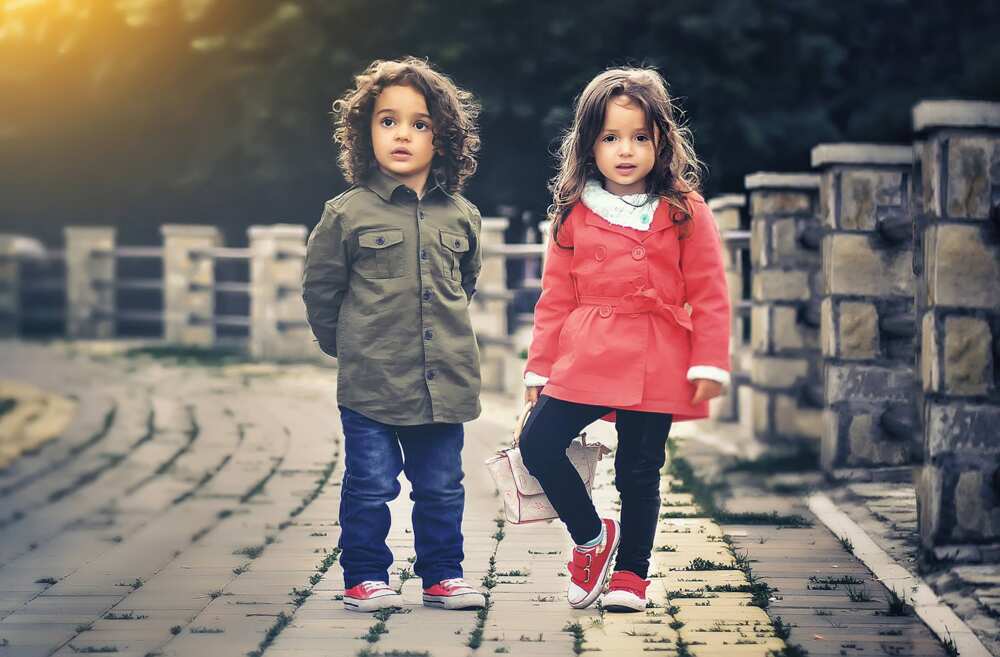 What are some French first names?
Do you want to give your child a French first name? Below are some of the options that will instantly catch your attention:
Charlotte: Little Charles
Adeline: Noble
Charles: Free man
Josephine: Jehovah increases
Natalie: The birthday of the Lord
Genevieve: Keen woman
Travis: Tollgate-keeper
Amy: Beloved
Nicole: Victory
Madelyn: High tower
Belle: Beautiful
Michelle: Who is like God
Warren: Park-keeper
Margot: Pearl
Marc: War-like
Marcellus: Young warrior
Talon: Large claw of a bird of prey
There are many French names with beautiful meanings. Understanding the meaning of the name before giving it to your child is very important. Which one among the ones above do you like?
Source: Legit.ng