30 Thich Nhat Hanh quotes to inspire you
When we need guidance, we often search for the advice of more mature and knowledgeable people. Thich Nhat Hanh quotes are an infinite source of Buddhist wisdom which will inspire and direct you on your life path.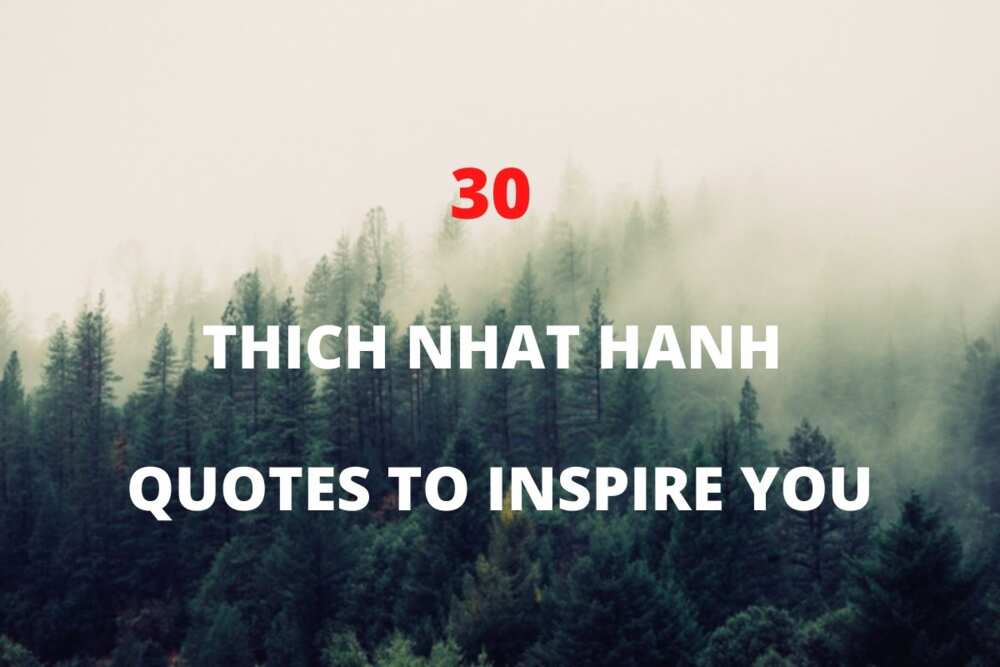 Thich Nhat Hanh meditation and mindfulness techniques are well-known around the globe. He shares his wisdom with anyone who is willing to learn it. Do not miss this opportunity to get acquainted with this man's worldview through his inspiring quotes.
Thich Nhat Hanh quotes on life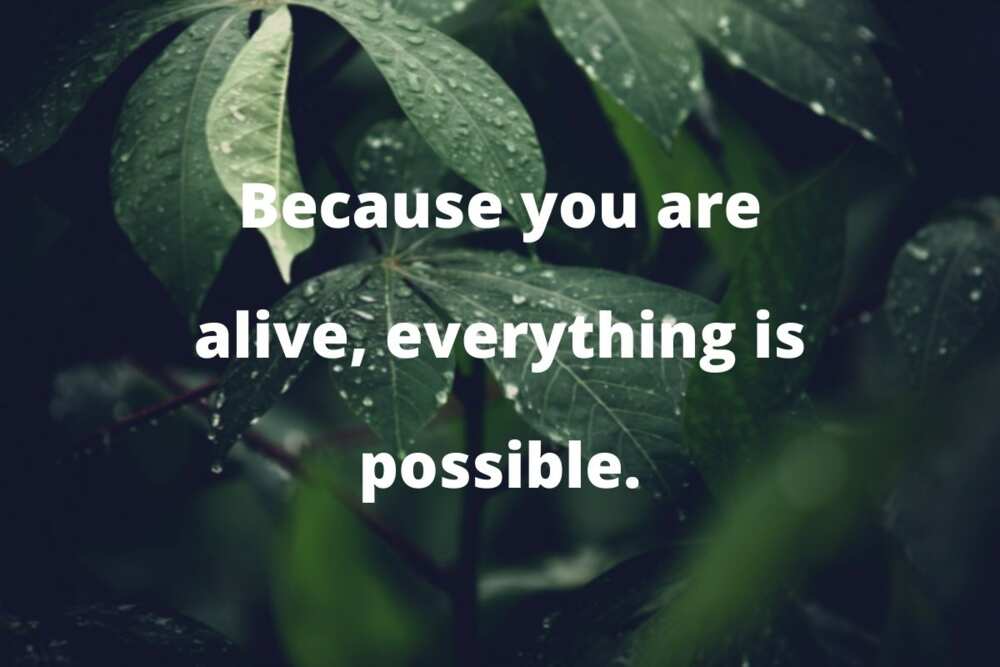 Thich Nhat Hanh quotes are related to almost all aspects of our everyday life. The man shares his ideas about happiness, sorrows, peace, acceptance and other important matters.
Through these meaningful words, one can start perceiving the world from another point of view. Such change of perspective may help a person to alter his or her worldview, which opens new doors and opportunities in one's life.
When another person makes you suffer, it is because he suffers deeply within himself, and his suffering is spilling over. He does not need punishment; he needs help. That's the message he is sending.
Letting go gives us freedom, and freedom is the only condition for happiness. If, in our heart, we still cling to anything – anger, anxiety, or possessions – we cannot be free.
Because you are alive, everything is possible.
Feelings come and go like clouds in a windy sky. Conscious breathing is my anchor.
It is possible to live happily in the here and the now. So many conditions of happiness are available - more than enough for you to be happy right now. You don't have to run into the future in order to get more.
It is not impermanence that makes us suffer. What makes us suffer is wanting things to be permanent when they are not.
People sacrifice the present for the future. But life is available only in the present. That is why we should walk in such a way that every step can bring us to the here and the now.
Life is a miracle, and being aware of simply this can already make us very happy.
Many people think excitement is happiness… But when you are excited you are not peaceful. True happiness is based on peace.
People deal too much with the negative, with what is wrong. Why not try and see positive things, to just touch those things and make them bloom?
Thich Nhat Hanh quotes on love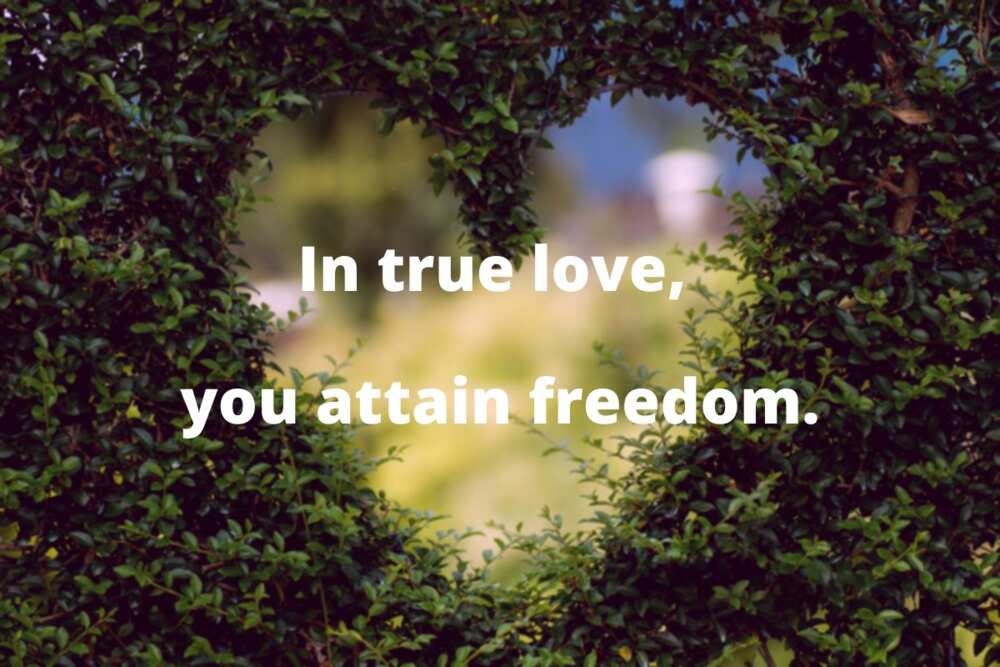 Love is a strong and overwhelming feeling. It takes different forms and has different faces. It manifests itself in relationships between a parent and a child, friends, siblings, and lovers.
All these are different types of love, yet they have many things in common. Therefore, this feeling may be confusing at times.
Buddhist quotes on love may be a good source of advice or comfort for those who are overwhelmed by the emotion. For people who need some guidance on how to love, Thich Nhat Hanh gives advice in the form of inspirational quotes.
We can continue to learn generation after generation and now is time to begin to learn how to love in a non-discriminatory way because we are intelligent enough, but we are not loving enough as a species.
If you love someone but rarely make yourself available to him or her, that is not true love.
The source of love is deep in us and we can help others realize a lot of happiness. One word, one action, one thought can reduce another person's suffering and bring that person joy.
In true love, you attain freedom.
If our love is only a will to possess, it is not love.
Let us fill our hearts with our own compassion - towards ourselves and towards all living beings.
To love without knowing how to love, wounds the ones we love.
In a deep relationship, there's no longer a boundary between you and the other person. You are her and she is you. Your suffering is her suffering. Your understanding of your own suffering helps your loved one to suffer less.
Love is a living, breathing thing. There is no need to force it to grow in a particular direction. If we start by being easy and gentle with ourselves, we will find it is just there inside of us, solid and healing.
Through my love for you, I want to express my love for the whole cosmos, the whole of humanity, and all beings. By living with you, I want to learn to love everyone and all species. If I succeed in loving you, I will be able to love everyone and all species on Earth… This is the real message of love.
Thich Nhat Hanh health quotes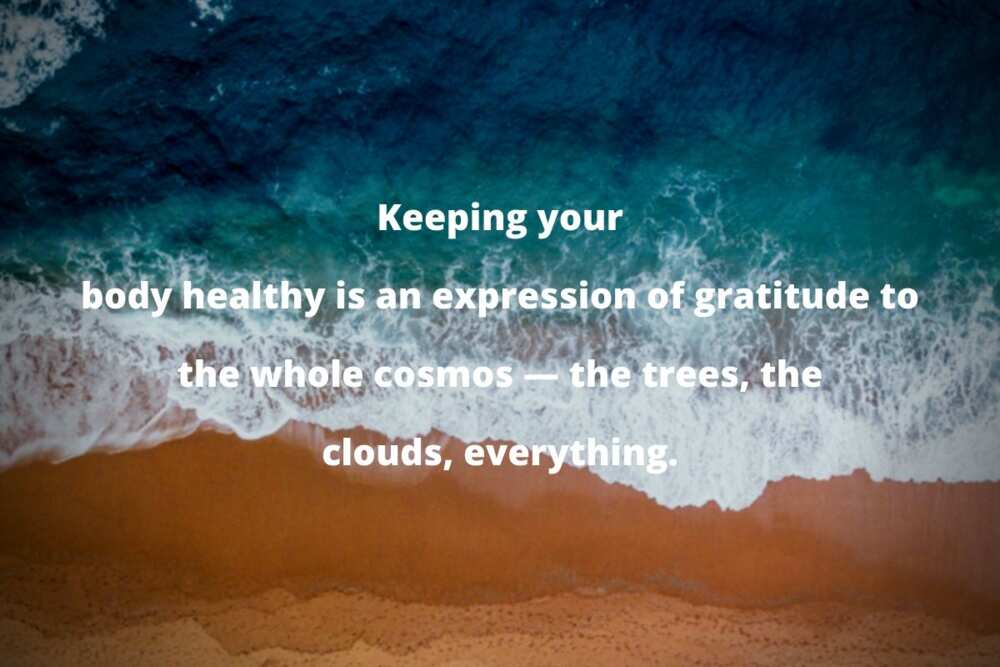 The spiritual leader could not ignore the matter of health in his teachings. Health is one of the most important aspects of our lives; i is, therefore, no wonder that people are immensely interested in what the wise ones have to say about it.
Keeping your body healthy is an expression of gratitude to the whole cosmos — the trees, the clouds, everything.
Health is the highest prize. Contentment is the greatest wealth. A loyal friend if the best relative. Nirvana is supreme bliss.
When it comes to health and wellbeing, regular exercise is about as close to a magic potion as you can get.
When we give ourselves the chance to let go of all our tension, the body's natural capacity to heal itself can begin to work.
Thich Nhat Hanh quotes on hope
In times of turmoil and uncertainty, the only thing that keeps people going is hope. Hope has the power to lift people from their knees and give them the strength to move forward. Here is what the spiritual leader thinks about this crucial feeling.
Waking up this morning, I smile. Twenty-four brand-new hours are before me.
Hope is important because it can make the present moment less difficult to bear. If we believe that tomorrow will be better, we can bear a hardship today.
You accept that this civilization could be abolished and life will begin later on after a few thousand years because that is something that has happened in the history of this planet. When you have peace in yourself and acceptance, then you are calm enough to do something, but if you are carried by despair there is no hope.
Thich Nhat Hanh quotes on silence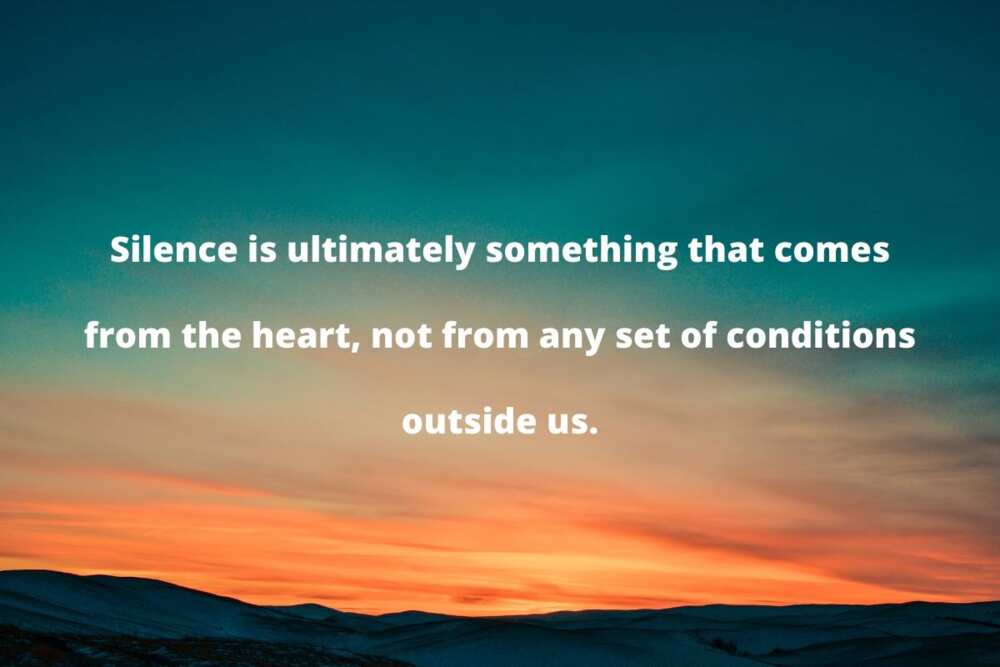 People rarely think about the role of silence in our lives. Today, it becomes increasingly difficult to find a quiet spot where a person can stop for a moment and reflect on his or her life. The wise man reminds us of the importance of silence through his quotes.
Silence is ultimately something that comes from the heart, not from any set of conditions outside us.
Silence is essential. We need silence just as much as we need air, just as much as plants need light. If our minds are crowded with words and thoughts, there is no space for us.
Not talking, by itself, already can bring a significant degree of peace. If we can also offer ourselves the deeper silence of not thinking, we can find, in that quiet, a wonderful lightness and freedom.
Individuals of all ages and genders can relate to Thich Nhat Hanh quotes because the man expresses his thoughts on such aspects of life as love, hope, health, happiness and many others.
Thich Nhat Hanh quotes inspire people to look at life from other points of view and value the truly important things. What is your favorite quote by the spiritual leader? Tell us your opinion in the comments section below. Do not forget to share this article with your friends.
Source: Legit.ng