Macaulay Culkin bio: girlfriend, net worth, movies, what does he do now?
Known for playing the role of Kevin in Home Alone movies, Macaulay Culkin is one of the biggest child stars known today. Millennials everywhere can remember spending their days watching and admiring his character outsmarting the burglars who tried to rob his house every Christmas.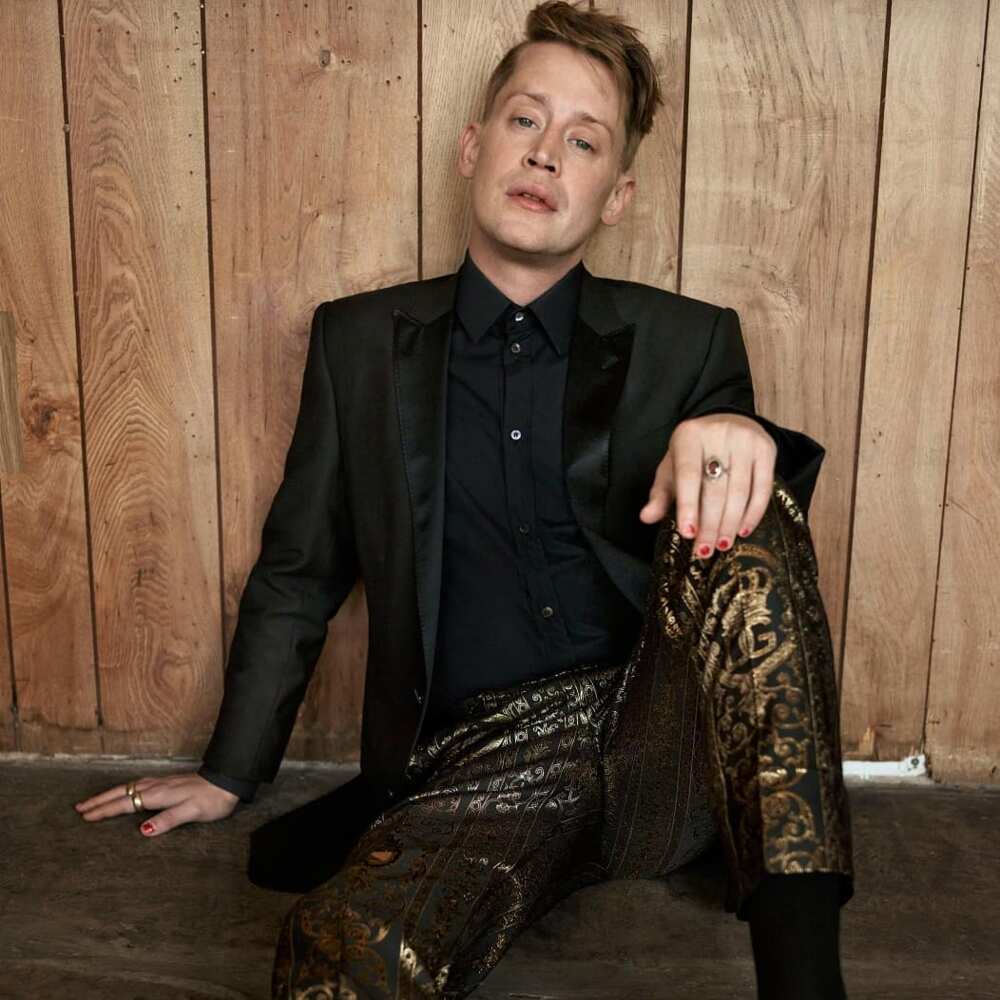 Despite his childhood fame and his rising status as a movie star in Hollywood, Culkin did not experience much success after Home Alone. Here is all we know about Macaulay Culkin now.
Profile summary
Name: Macaulay Carson Culkin
Date of birth: 26th August 1980
Age: 39 years old
Place of birth: New York, USA
Zodiac sign: Virgo
Nationality: American
Ethnicity: Caucasian
Siblings: 4 brothers & 3 sisters
Height: 5 ft 6 inches
Weight: 62 kgs
Eye colour: Blue
Hair colour: Blonde
Profession: Actor & musician
Net worth: $16 million
What happened to Macaulay Culkin from Home Alone?
In 2012, fans were shocked when pictures of Mack (Macaulay) surfaced online. In the images, the former child star looked terrifyingly close to a drug addict.
Rumours claimed that he was addicted to heroin and oxycodone. The rumours were further fueled by his previous arrest where he had been in possession of marijuana, Xanax and clonazepam.
The star later admitted that while he had been dabbling in drugs, it was not as much as news outlets had reported. Early this month in an interview with Esquire Magazine, he stated that he no longer indulges.
While he still drinks and smokes cigarettes, he no longer does hard drugs and has outgrown them.
Family and background
Macaulay Culkin parents Christopher 'Kit' Cornelius Culkin and Patricia Brentrup gave birth to the child actor on 26th August 1980. He is the 3rd born of seven children.
While the outside world saw a happy and successful ten-year-old boy, only a handful of people knew the horror that Culkin and his siblings were going through behind closed doors.
In 2018, the former child actor revealed details about the abuse, both physical and mental, that he endured from his father. Macaulay Culkin father, Kit Culkin, was an abusive father and husband. According to the star, Kit, who was his manager at the time, was jealous of his son's success.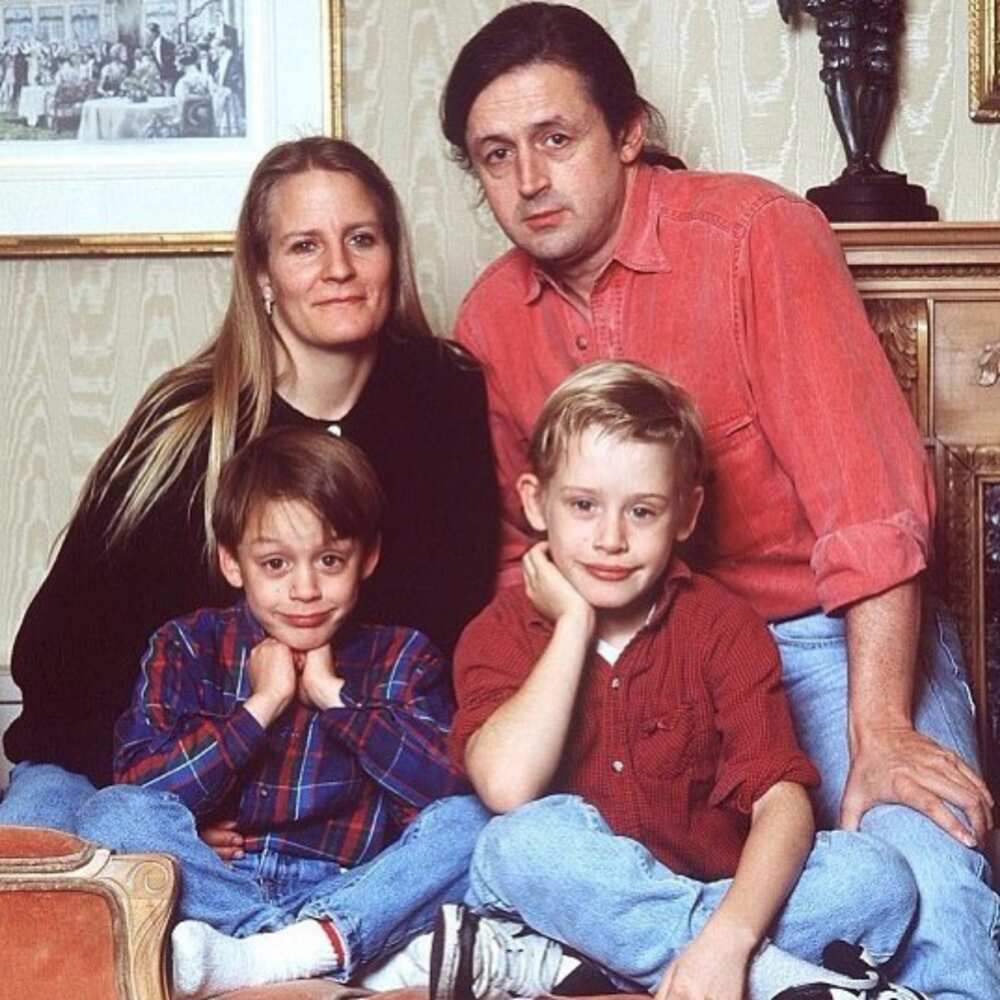 Kit, who was a failed child actor, took out his frustrations on his son by beating him. Macaulay, to this day, still bears the scars from the numerous assaults by his father. Other than physically striking him, Kit would send him into interviews unprepared with the threat of 'Do good, or I'll hit you'.
The abuse extended to his siblings and mother. Patricia once accused Kit of hitting and dragging her while she was pregnant with two of their children. He terrorized his family on numerous occasions and was also unfaithful to his wife.
After years of enduring heartbreaking abuse, relief came in 1994 when his parents separated after 20 years together. Macaulay Culkin, who was 15-years-old at the time, sought emancipation and financial freedom from his parents.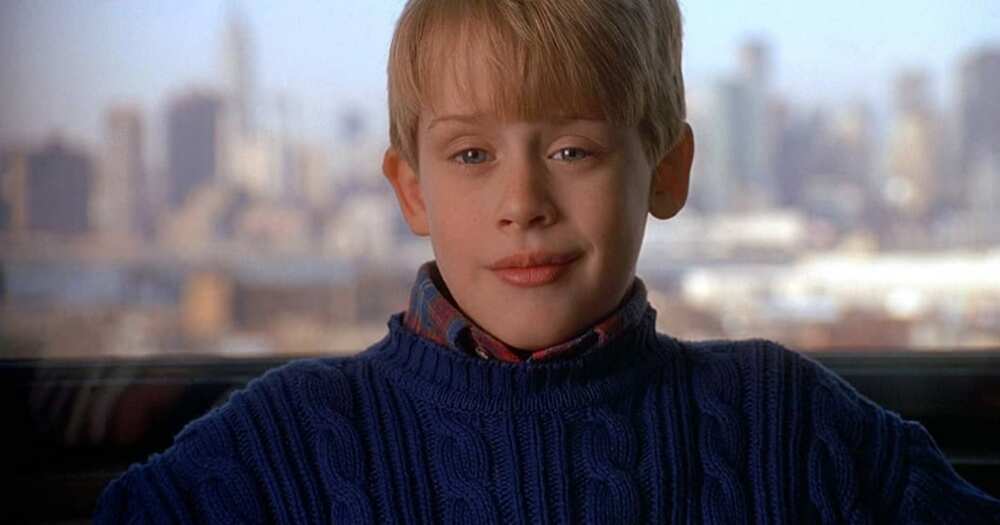 Patricia and Kit, who took a 15% commission of his earnings, fought over who would get custody of their son and consequently have control over his money. Thankfully, the court sided with Macaulay.
Not only did he succeed in his petition for emancipation, but also the court helped him sever his parents' control over his money. Billy Breitner, who was the family's accountant at the time, was appointed to watch over Macaulay's fortune until the star turned 18-years-old.
Macaulay Culkin siblings
In the Culkin family, Kit and Patricia had seven children together. Macaulay's well-known siblings include four brothers and two sisters. They have one older step-sister. The siblings are as follows.
Jennifer L. Adamson - She was the daughter of Kit and Adeena VanWagoner. She was born on 27th June 1970 in New York City.
Before her death, Jennifer worked with developmentally disabled people at the South Hills Group Home in Missoula, Montana, USA. She passed away from an apparent drug overdose on 20th May 2000.
Shane Arliss - He was born in 1976 and appeared in an episode of the series, Great Performances, in 1989.
Dakota - Born on 15 June 1979 in New York City, she passed away on 10th December 2008. She was in Los Angeles when she was hit by a car. Dakota died in hospital a day later.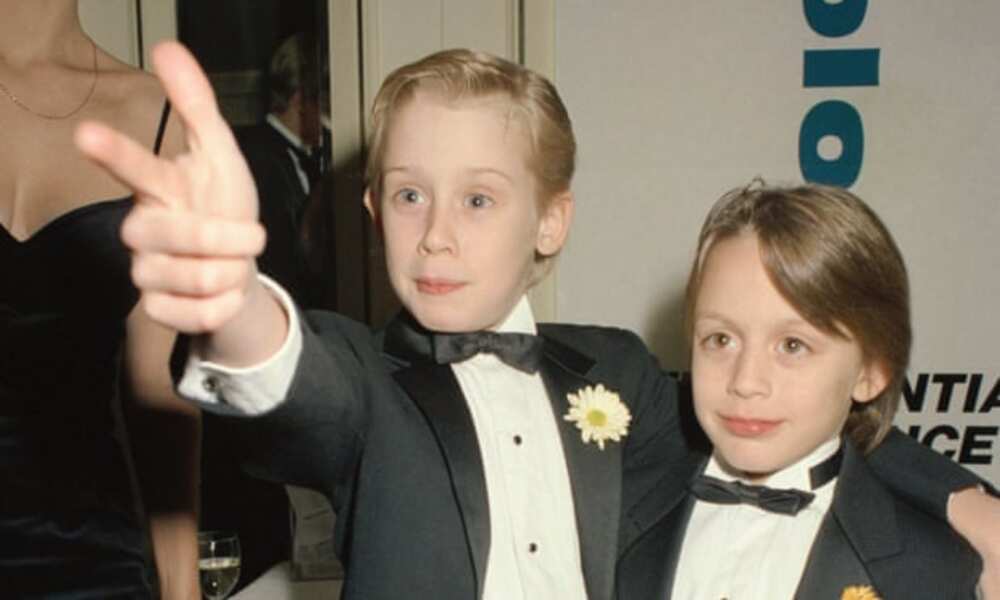 Kieran Kyle - Of all his siblings, Macaulay Culkin brother Kieran is the second most successful one of them. While the were still children, their parents pushed the two brothers the most in their careers.
While he did not receive instant stardom like his older brother, Kieran has been working steadily since his 1990 appearance as Fuller in Home Alone. Today, he plays Roman Roy in the HBO series Succession.
He is married to Jazz Charton, and they have a beautiful daughter together.
Quinn - Like her brothers and sisters, Quinn also worked as an actor. Her last known role was in The Good Son in 1993. She was born on 8th November 1984.
Christian Patrick - He was born on 30th January 1987. Christian is 33 years old and is known for his role as Randy Parker in It Runs in the Family. He now lives in New York and works as a writer.
Rory - Born on 21st July 1989, he is the youngest of the Culkin brood. He is also an actor. Rory has played multiple roles since he made his debut in 1993. He plays Clay Roach on the Showtime show, City on a Hill.
Macaulay Culkin on Michael Jackson
When Michael Jackson was alive, he was plagued with accusations and allegations of pedophilia. Even though Michael was acquitted of all charges, the rumours of him molesting boys have never stopped.
The flames of this were reignited in 2019 after the release of the HBO documentary Leaving Neverland. In the film, two men accused Michael Jackson of sexually assaulting them while he was still alive and they lived with him.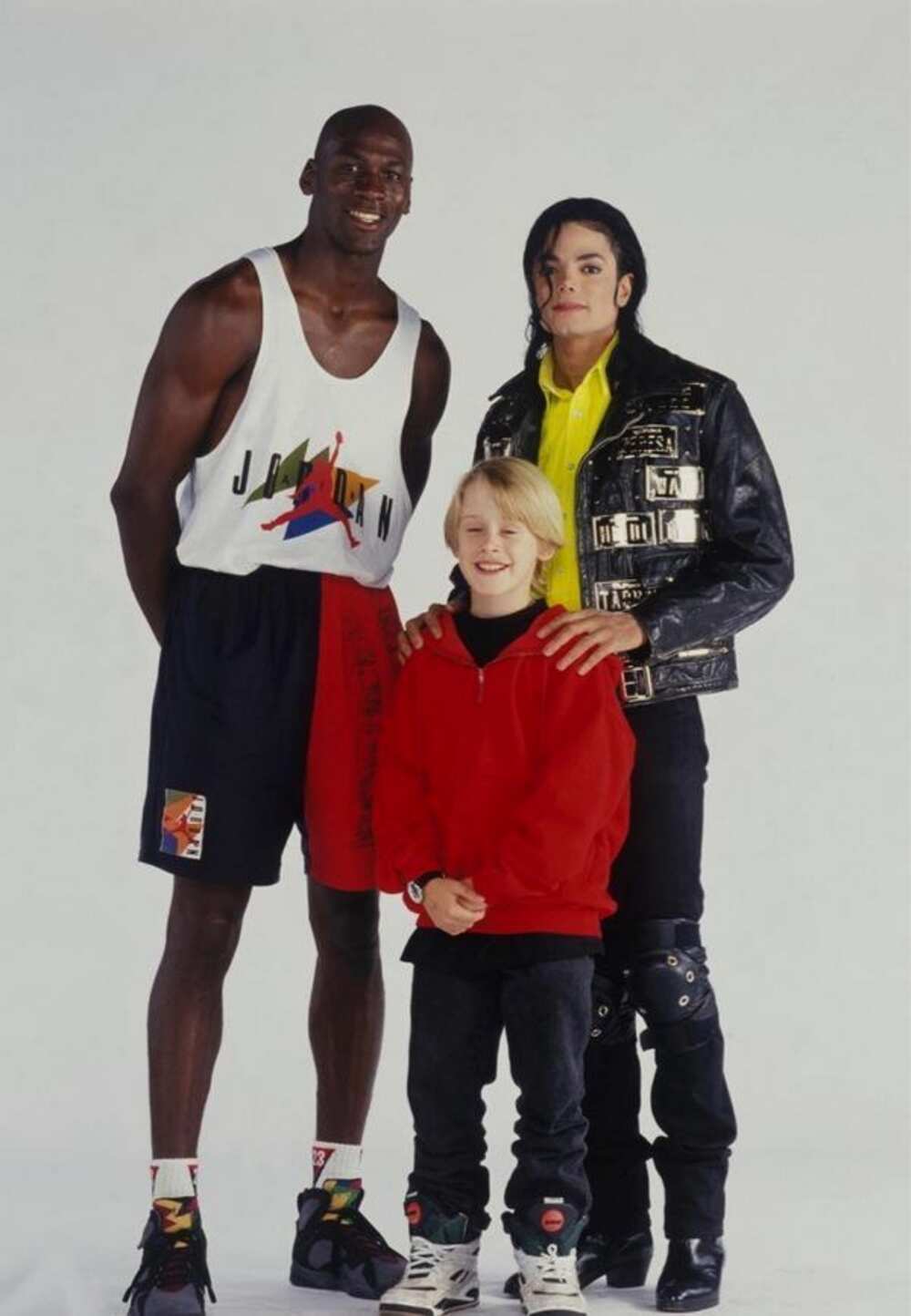 In 2005, Macaulay Culkin was called to the Santa Barbara County Superior Courthouse, where he was to testify in the pop icon's defense against his sexual assault allegations. To date, he maintains that he never saw the Thriller singer do anything.
He never did anything to me. I never saw him do anything.
Macaulay Culkin movies and TV shows
Other than starring in Home Alone and Home Alone 2, the star has been in other films and TV shows throughout his career. Here are some of them
Uncle Buck (1989) - Miles Russell
My Girl (1991) - Thomas J. Sennett
Wish Kid (1991) - He played Nick McClary for 13 episodes.
Saved! (2004) - Roland
Kings (2009) - For five episodes, the portrayed Andrew Cross in the sci-fi show.
Robot Chicken - From 2005 to 2010, Mack voiced several characters on this animated show
The Edge and Christian Show That Totally Reeks of Awesomeness (2019) - He played Culk Hogan in the episode Sitcom Powerbomb.
Dollface (2019) - Dan Hackett
Macaulay Culkin net worth
While he might not be working consistently in Hollywood, Mack is still quite rich. He has an estimated net worth of $16 million.
Macaulay Culkin girlfriend
Brenda Julietta Song was born on 27th March 1988 in Carmichael, California. She is of Thai-American ethnicity.
While she has been actively acting since 1994, and has appeared in famous shows such as Phil of the Future, The Suite Life of Zack & Cody, Scandal, and New Girl.
Brenda starred as Jennifer Williams in Netflix's movie Secret Obsession.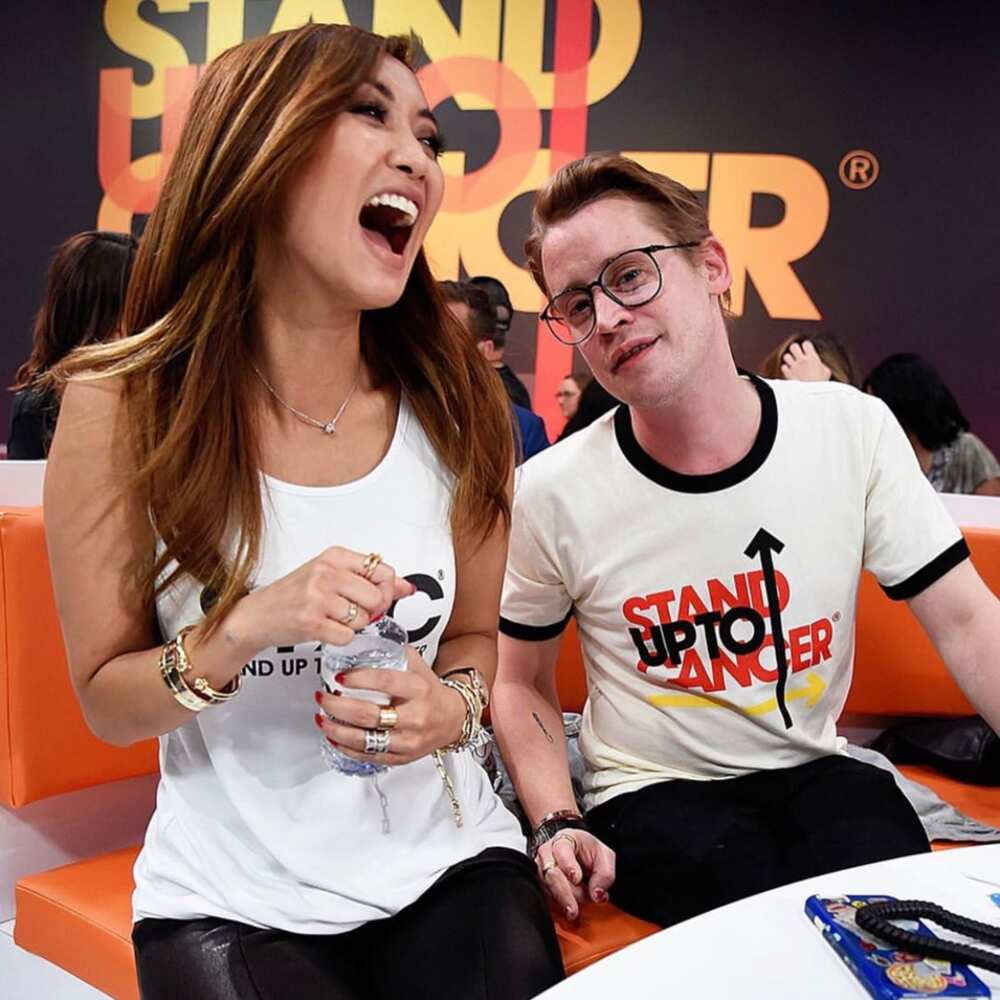 Macaulay Culkin and Brenda Song met while filming for the movie Changeland in 2017. They have been dating for two years now and have kept their relationship relatively private.
Mack, however, revealed that they live together, share a lot of pets and are actively trying to have a baby. Unlike other couples who post each other on social media, you will rarely find pictures of the couple on either Brenda's or Macaulay Culkin Instagram pages.
Macaulay Culkin latest news
Macaulay Culkin 2020 is a very different person from who he was in the early 1990s. According to the star, he has actively retired and only takes up acting jobs if they resonate with him, not for money or fame.
He divides his time between the USA and Paris. Culkin prefers living in Paris because unlike in New York or LA, people might recognize him, but they do not accost him on the road or in other public places.
The star owns the comedy website Bunny Ears that posts articles on lifestyle, pop culture, wrestling and more. He also runs a podcast by the same name, sells merchandise and has a video channel.
Mack also plays the kazoo on the comedy rock band The Pizza Underground.
After years in the spotlight, Macaulay Culkin has found his place in the world. He has a beautiful girlfriend, a happy life and a career that fulfills him.
Source: Legit.ng