10 things you need to know about Martin Luther King Jr
The world knows Martin Luther King Jr from his contributions to social movements. He is probably the most influential figure ever from the Civil Rights movement. MLK Jr. continues to be revered by people across the globe for helping push the United States of America toward legally ending segregation in the 1960s.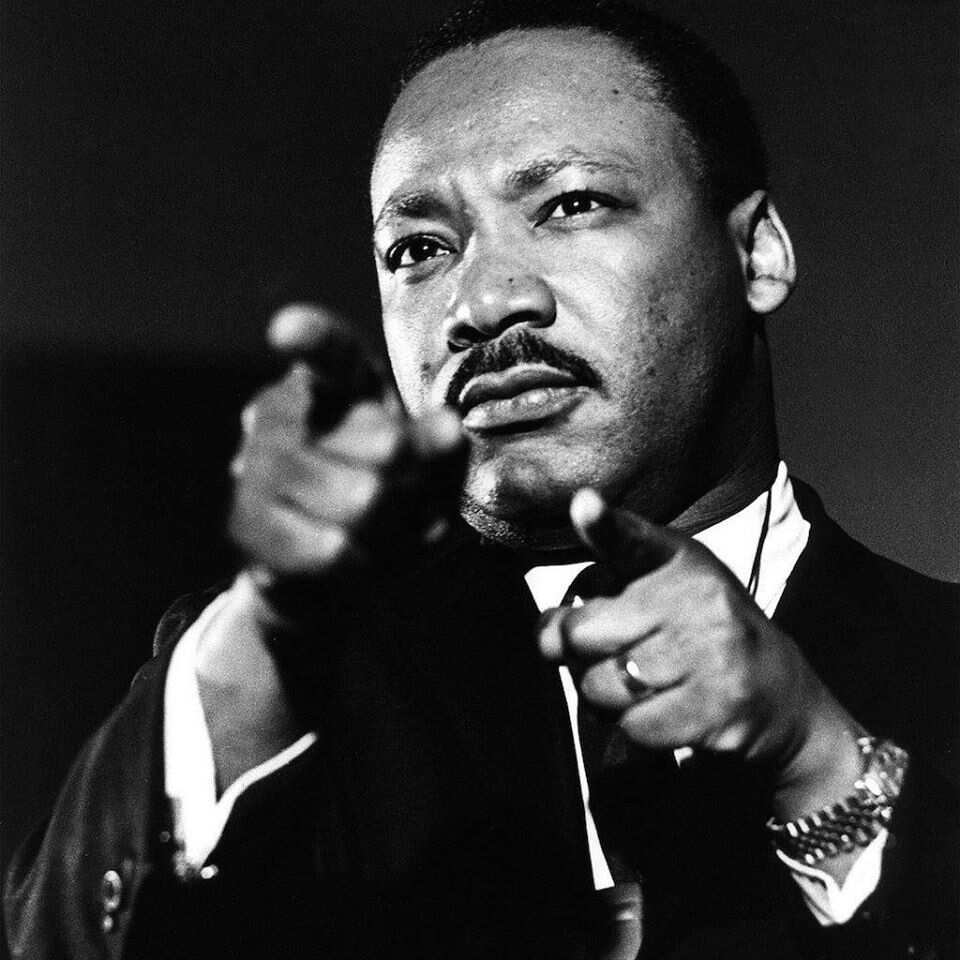 A lot about Dr. King is limited to his active and iconic role during the 1963 March in Washington. He is also remembered for his birthday in January. If you are a human rights follower, then you probably know a few of his famous quotes and speeches. Besides them, though, there are a few other intriguing facts about Dr. King's life that may be of interest to you. The following 10 facts capture, among other things, Martin Luther King Jr accomplishments.
10 interesting Martin Luther King Jr facts
What are three facts about MLK? The article focuses on the rare and less-known Martin Luther King Jr facts. They include:
1. His birthday is a national celebration
The late activist is the only American non-president whose birthday is a national holiday. Martin Luther King Jr birthday was in late 1920s, he was born in Atlanta, Georgia, USA on the 15th of January 1929 . He was originally named Michael King, but his father later changed his name to Martin Luther King Jr.
His birthday did not an american public holiday easily. It took a while for all the states in the US to agree on honoring the iconic activist. Eventually, the Martin Luther King Jr. Day came into existence and is currently one of the most popular holidays in America. It was made an official holiday in 1986.
2. He inspired the most massive recorded petition in US history.
What do we know about Martin Luther King? Nothing describes this trait better than how he managed to inspire the biggest petition, even in death. During his wake, several loyalists thought of a way of honoring Martin for his sacrifice for others.
However, not all states initially got on board with it. Some congressmen dismissed the initial bill that proposed having a Martin Luther King national holiday. However, the efforts of King's widow, Coretta Scott King, as well as singer Stevie Wonder, kept the fire burning. There was no way Martin Luther King Jr wife was going to let this go. Stevie, on the other hand, wrote a song about it.
Together, the two delivered a massive petition with over 6 million signatures to the White House. The petition remains the largest official American petition ever to have existed to date.
3. He appeared natural in front of crowds
What important things did Martin Luther King do? Having been a minister, the activist influenced life in many ways. However, he is best remembered for his contributions to social justice in America. Some people know him as a great orator for his excellent speeches.
His speech giving talent goes back to his teenage years. He won an oratory contest in Georgia when he was 14 years old when he spoke on the topic, "The Negro and the Constitution." He highlighted the contradictory nature of the US constitution in the context of discrimination.
4. The 'M' didn't always stand for Martin
Martin was born as Michael, which is what people in his home referred to him for the time he was alive. It took his father's conviction and love for Martin Luther's teachings when he attended a German conference for the church in 1934 to change his son's name when he was 5 years old.
5. His first experience with racism was very personal
Just like it is with most influential people, experience dictates action. Martin was no different as it is recounted in Dr. King's autobiography. He was shocked when, as a young child, a white boy refused to play with him. This was his first encounter with the effects of racism and discrimination.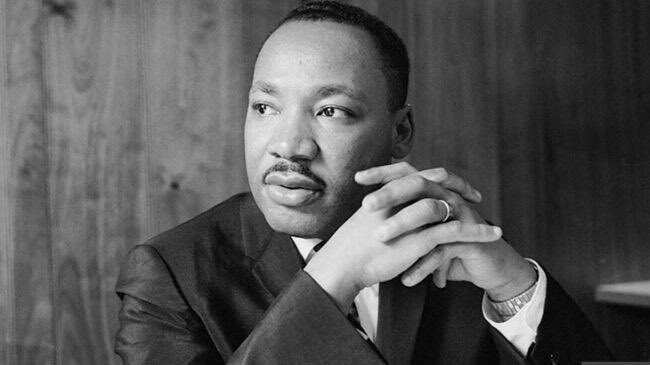 6. He skipped a grade in school since he was more academically endowed than his peers
The activist was enrolled in first grade at 5, being too young then. His parents had to take him home and enrolled him again the following year. He skipped to the second grade the next year since he was already academically advanced for the class.
7. He attended college at 15 years
Being a bright child, Luther did not skip any class. Furthermore, he skipped his senior year of high school. As such, he did not finish his 12th-grade year but went on to enroll at Morehouse College when he was just 15 years. He completed a Bachelor's degree in sociology.
8. His first ever job was in the newspaper
At a young age, Luther already had an established paper route. Due to his good work ethics, he was promoted to become the assistant manager for The Atlanta Journal delivery station when he was only 13 years old. It is clear that he started working when he was quite young.
9. He was a teenage skeptic
What did Martin Luther King Jr believe in? His religious beliefs were not always at per with his father, especially when he was a teenager. He challenged beliefs and asked hard questions. He changed and became a minister, even going fully into ministry in 1948 after an experience he had with Dr. George D. Kelsey.
10. He had a Ph.D. in systematic theology
He got his Doctorate of Philosophy from Boston University in 1955. He later received 18 honorary degrees, all of which contribute to Martin Luther King Jr awards. Some of the universities that honored him include Howard University, Bard College, Yale, and Wesleyan.
Martin Luther King Jr biography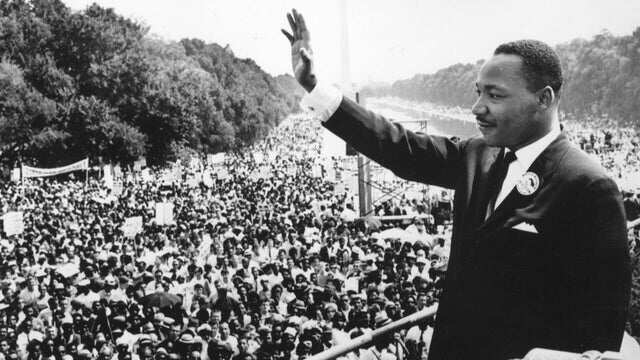 Martin Luther was born on 15 January 1929 in Atlanta, Georgia, USA. He was a brilliant student, always exceeding expectations. He was an inquisitive young man. Martin married his wife, Coretta Scott King before he turned 25 years old. Their marriage lasted for 15 years, between 1953 to 1968. His wife was his biggest supporter that even after Martin's death, she worked tirelessly to ensure that his death was not in vain. She ensured that her husband will always be remembered as an important component of history, especially when racial freedom is discussed.
Becoming a civil rights activist
But even with the 10 facts above, what did Martin Luther King Jr do to change the world? Surprisingly, Martin Luther King Jr civil rights journey was an unexpected one. He moved to Montgomery, Alabama with his family during the time the 1956 bus boycott against racial segregation on public transit started.
Martin at the time was just 26 years, and practically unknown in those spaces despite his interest in social justice. He did not start by supporting the protest since he felt it was unethical and risked people's jobs. After a change of heart, he became involved and even volunteered his church's basement as the venue for the boycott's meeting place.
His death
Martin Luther King Jr age at the time of his death was 39 years. He was assassinated on 4 April 1968 and died in St. Joseph's Hospital, Memphis. He would have been 91 years old if he lived to 2020. His death continues to be one of the biggest blows on the civil rights.
Martin Luther King Jr was a famous civil rights activist. He championed rallies that eventually led to racial equality at a time when things were tensed. Even though his time on earth was short, the impact of his work continues to influence a lot of changes even today. Many great politicians have been born because of him. He remains a true inspiration for many people.
Source: Legit.ng