Seth MacFarlane net worth has steadily been increasing due to his gifted animations skills; from entertaining generations of kids in cartoon productions to coming up with hilarious adult and children shows. Learn more interesting facts about the "Family Guy" creator.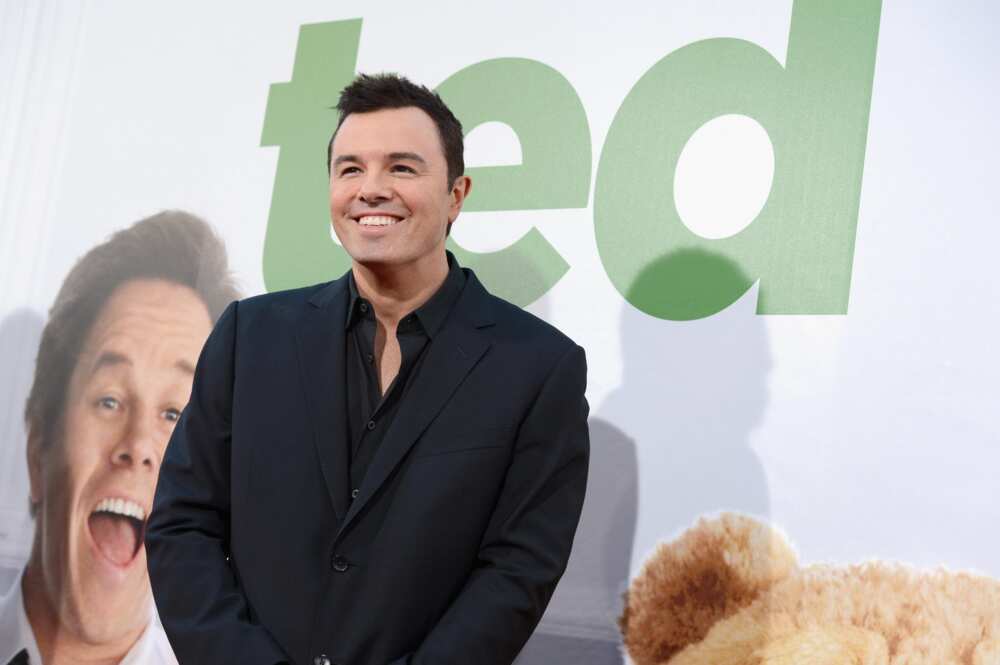 As a Jack of all trades, Seth MacFarlane is a renowned American actor, producer, composer, singer, voice actor, and comedian. Seth MacFarlane net worth comes from his long years in the American animation shows, music, and film entertainment industry. Below is a compilation of the latest figures on Seth MacFarlane worth and how he became one of the richest and respected men in Hollywood.
How rich is Seth MacFarlane?
Seth MacFarlane net worth in 2020 is estimated to be about 300 million USD. This value is a product of his success in both the film and music industries. So far, he has had three fruitful hit shows on TV. Family Guy, The Cleveland Show, and American Dad are his works.
Through these, he has earned a spot among the most prominent personalities in Hollywood. Besides this, he has directed, starred in, as well as produced various other movies, including TED 1, TED 2, and A Million Ways to Die in the West. Cumulatively, TED 1 & 2 films grossed about 700 million USD.
Seth MacFarlane movies and TV shows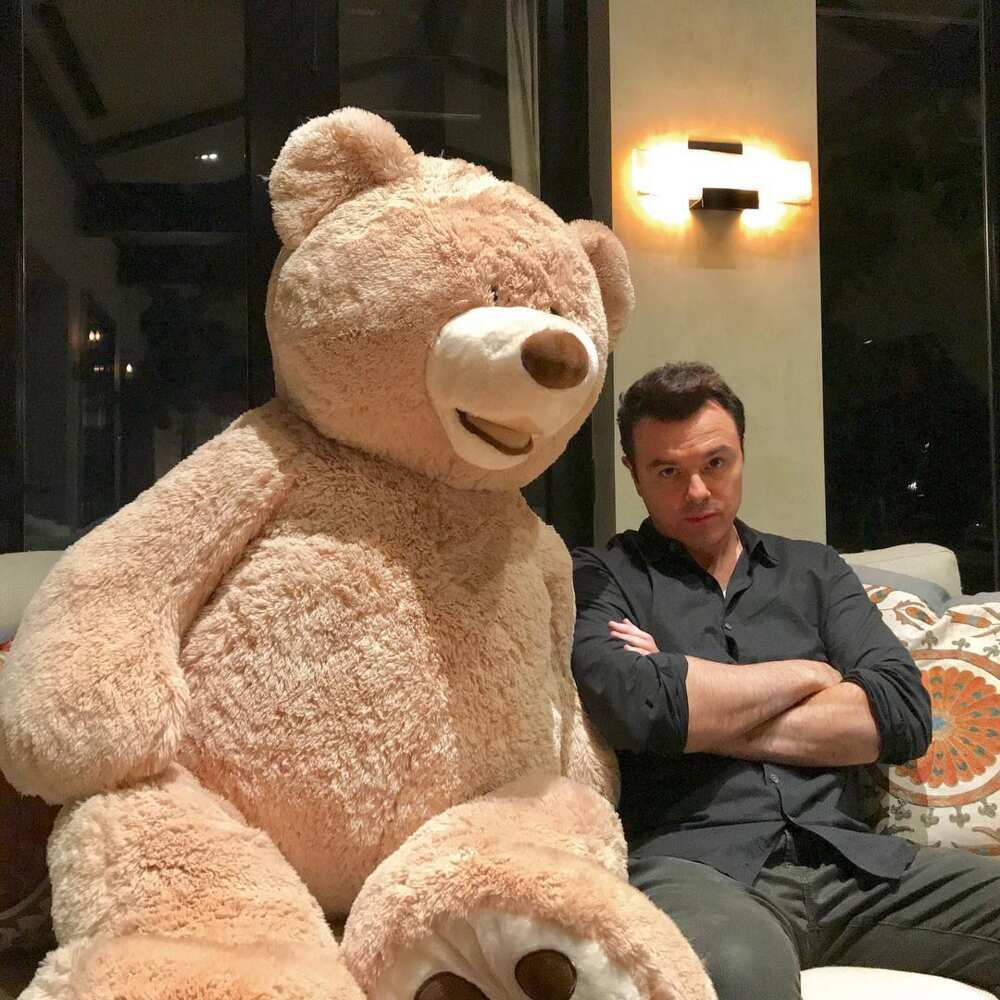 Seth is truly a Jack of all trades as his wealth resulted from his diverse talents in animations, films and music productions.
Animated TV shows
After graduating from Rhode Island School of Design (RISD) as a student of film, video, and animation, he managed to earn his degree of Bachelor of Fine Arts. He made his first major debut by being hired at the Hanna-Barbera Cartoons as a content writer. While there, he also worked on Cartoon Network as an animator.
Some of his works in Hanna-Barbera Cartoons include:
The Life of Larry "Larry & Steve"- Creator
Dexter's Laboratory
Cow and Chicken
I Am Weasel
Johnny Bravo
His job enabled him to link up with renowned voice artists that range from Adam West to Jack Sheldon. Such opportunities paved the way for him to establish himself as the creator of Family Guy among other shows.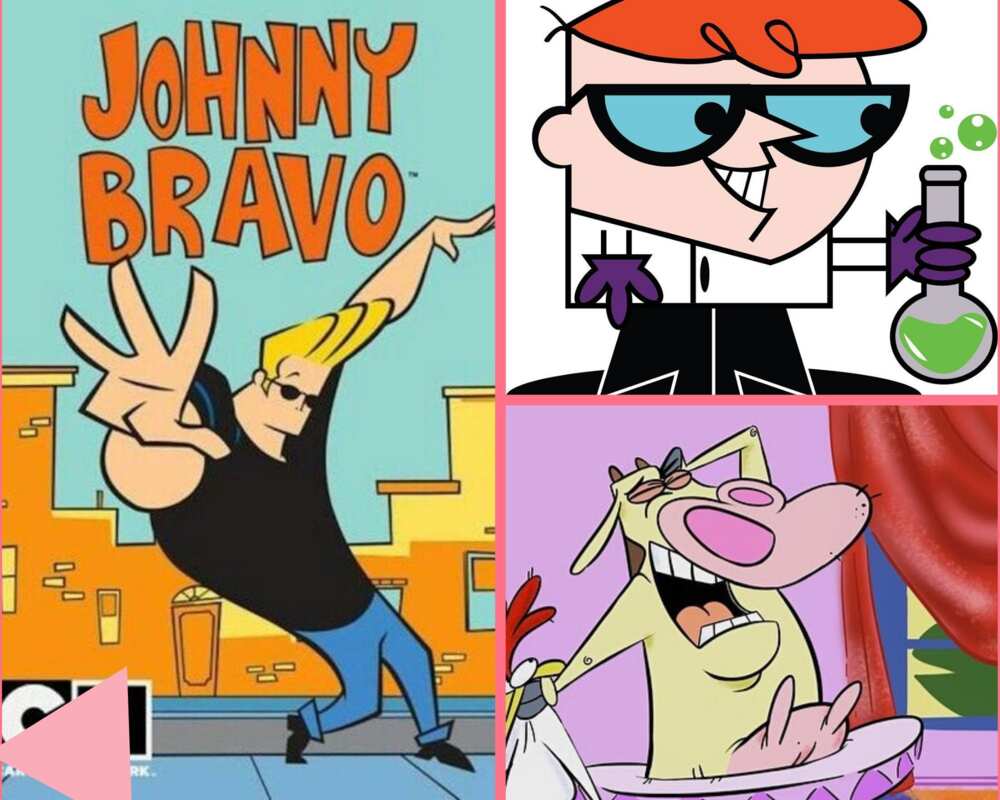 Below is a list of some of the favorite animations with which Seth has worked on since his early career till now. Most of them are popular around the world, from children inspiring films to adult animations. These include:
Jungle Cubs (Walt Disney Television Animation)
Ace Ventura: Pet Detective (Nelvana productions)
Zoomates (Frederator Studios' Oh Yeah! Cartoons on Nickelodeon)
Family Guy
American Dad
The Cleveland Show
Cavalcade of Cartoon Comedy
The Orville
Above all, most people want to know how much MacFarlane makes from Family Guy. Well, he takes home $50,000 for each episode. This way, he is sure of getting up to $1M for a 20-episode season.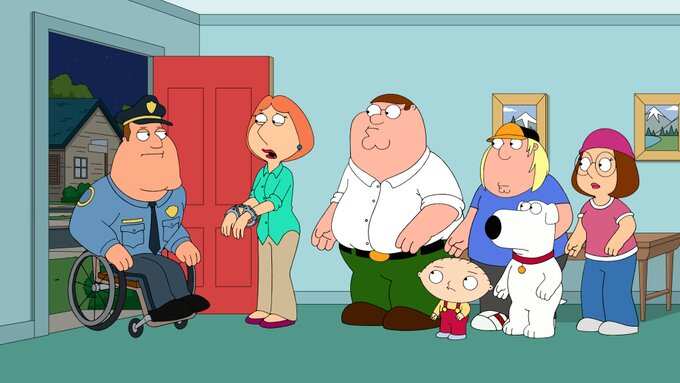 Filmography
Did you know that MacFarlane has also produced various live-action movies? He made a debut with the box office successful movie Ted that featured a teddy bear coming to life. Ted currently holds the breaking record of the most highly grossed original R-rated comedy in the history of film.
Some of his other works include:
Ted 2
Conan (director)
A Million Ways to Die in the West
A Million Ways to Die in the West
Stewie Griffin: The Untold Story (2005)
Hellboy II: The Golden Army (2008)
Futurama: Into the Wild Green Yonder (2009)
The Drawn Together Movie: The Movie! (2010)
Tooth Fairy (2010)
Movie 43 (2013)
Sing (2016)
Logan Lucky (2017)
Television productions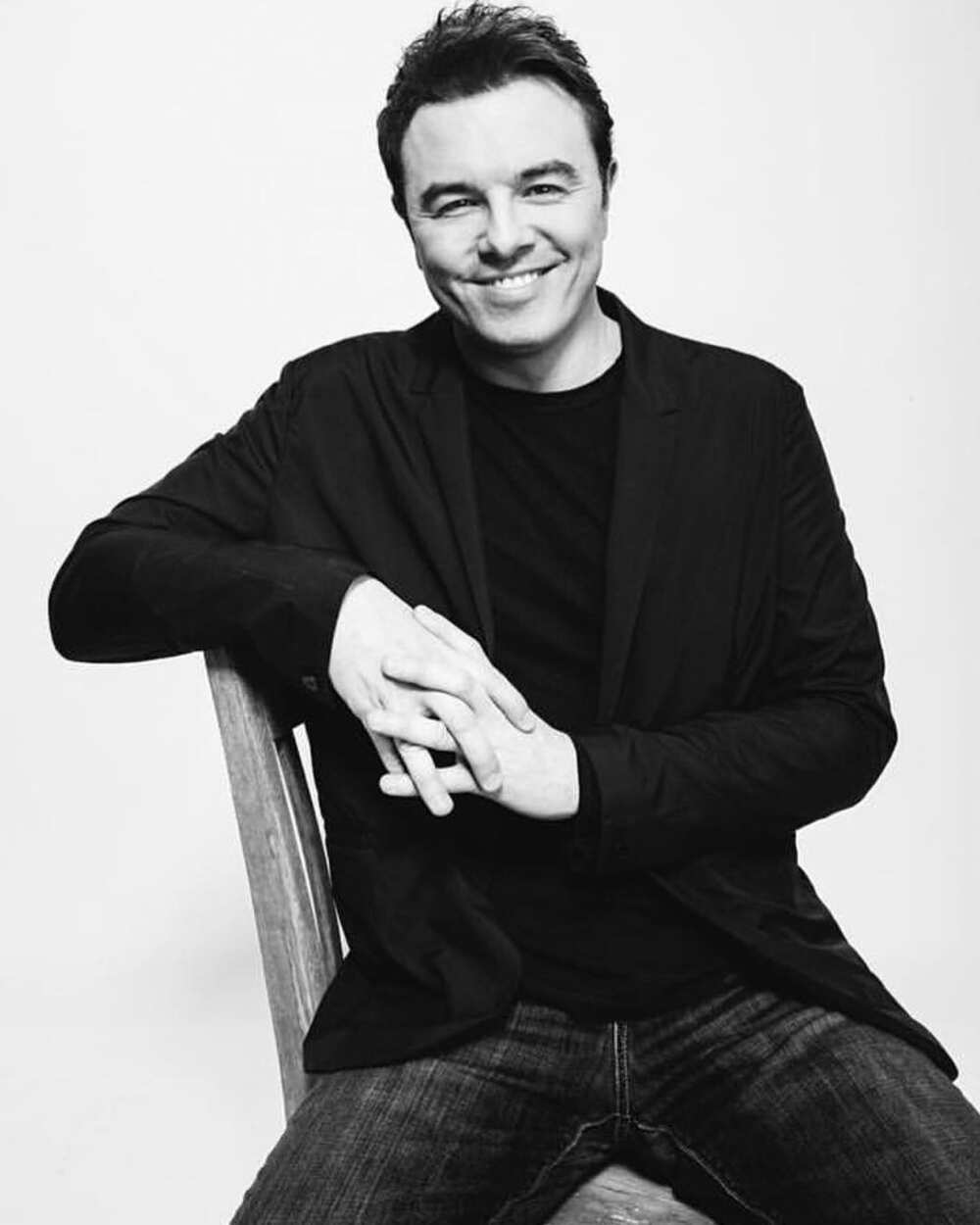 The talented producer has produced and co-produced numerous television shows that include:
The Winner – 2007
Cosmos: A Spacetime Odyssey - 2011
Dads – (2013 – 2014)
Blunt Talk – 2014
Bordertown (animation) 2009
Television hosting
With his popularity across numerous entertainment platforms, Seth has managed to host numerous comedies, music, and live shows in his career. Some of them include:
YouTube channel
Additionally, he has a YouTube channel where he releases various episodes of animated comedy. These episodes are often weekly and sponsored by Burger King. His YouTube channel is titled "SethComedy" and has over 271,000 subscribers and with over 8 million views in 2020.
Books
MacFarlane is a writer. He has published a book called A Million Ways to Die in the West. From these books, he gets royalties that could significantly contribute to his value in the long run.
Songs and albums
It would be perfect if you remembered that MacFarlane is a singer too. In this venture, he has successfully recorded and released five albums. These albums have played a central role in building his value. He has been nominated and even won various Grammys for his music.
He started his musical career by being signed by Universal Republic Records. In 2011, he released his first album titled "Music Is Better Than Words." The album was recognized and nominated as "Best Traditional Pop Vocal Album" during the 54th Grammy Awards.
Some of his other musical works include:
1st album: Music Is Better Than Words - 2011
2nd album: Holiday for Swing ( Christmas album) - 2014
3rd album: No One Ever Tells You – 2015
4th album: In Full Swing - 2017
5th album: Once in a While – 2019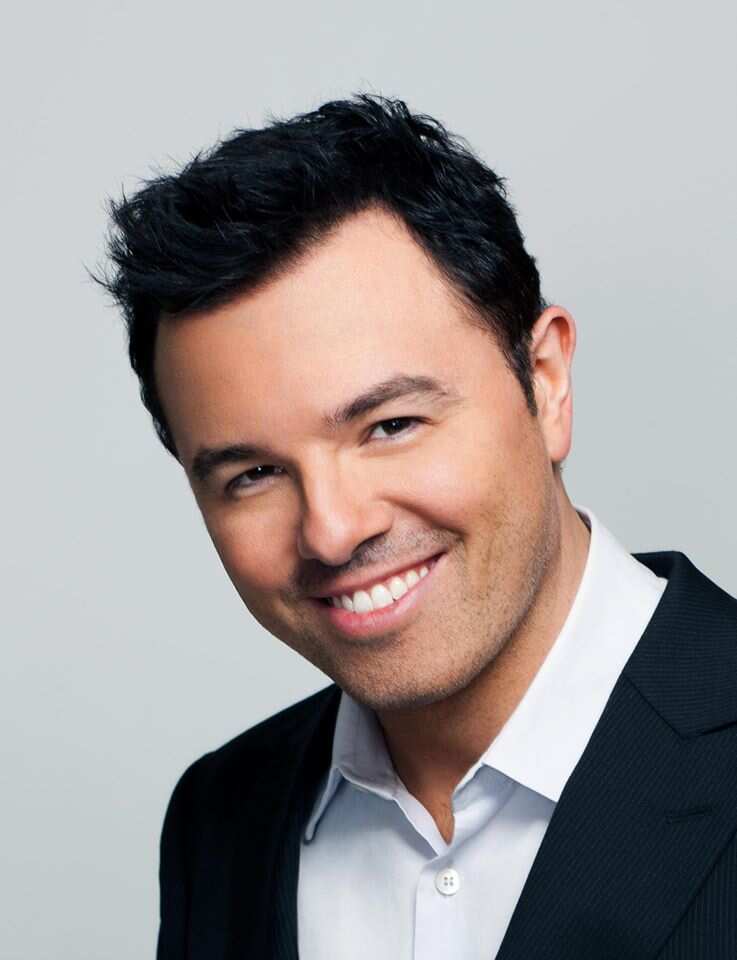 All these albums continue getting numerous downloads, views, and awards that greatly contribute to his wealth.
Seth MacFarlane house and real estates
Seth bought his residence in Beverly Hills in 2008. It is an elegant mansion that he scooped for about $11 million. Furthermore, in 2019, he purchased a new home in Malibu, California, for 15 million USD.
Seth's earnings over the years
Between 2005 and 2008, Seth was with Fox. There, he was running various shows. For these duties, he earned about $2 million yearly. Later, he renegotiated the deal to about $10 million a year for ten years.
In 2009, he negotiated one of the most significant contracts to run his animation empire. This negotiation was for a $100 million deal. However, this figure did not cover DVDs or even merchandise rights. For this reason, we are confident that he earned over $20 million each year.
Personal life
Apart from knowing how much is Seth MacFarlane worth, did you know that he was born on the 26th of October, 1973 in Kent, Connecticut? He is a descendant of William Brewster. You will also note that MacFarlane is 5 ft 10.
Is Seth MacFarlane married? No. however, he has previously been involved with Eliza Dushku and Emilia Clarke.
Being an eminent personality in society, many people would be interested in understanding how much Seth MacFarlane net worth is. His involvement in animations, music, and producing movies has proven to be a significant contribution to his wealth.