A lot of people struggle with anxiety, depression and other mental health issues. These problems are not always openly discussed in society, but it is important to talk about them since they can affect people just as much as physical diseases. If you are going through a hard time, here are some uplifting mental health quotes to help and support you.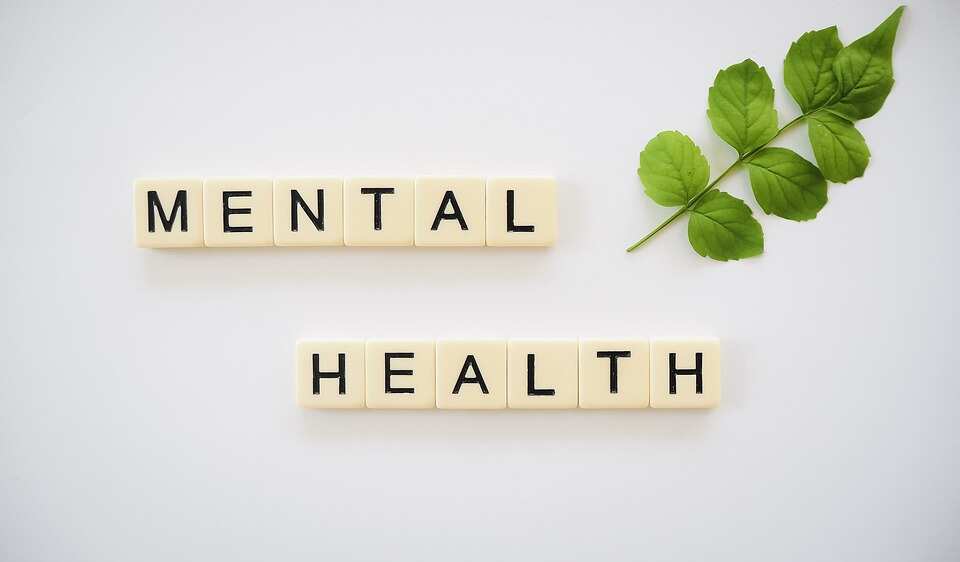 The symptoms of internal struggles are not always visible. Anyone you know might be having personal difficulties without making their suffering obvious to everyone. Our society often attaches a negative stigma to these kinds of issues, believing that it is shameful to talk about them. However, this is not true: mental health is just as important as physical health. Being supportive and understanding towards people with depression, anxiety or a variety of other mental illnesses is incredibly important because you never know when they need an ally.
Our selection of mental health awareness quotes is created to help people who have mental struggles to feel less alone in this world and inspire them to find peace within themselves.
Positive mental health quotes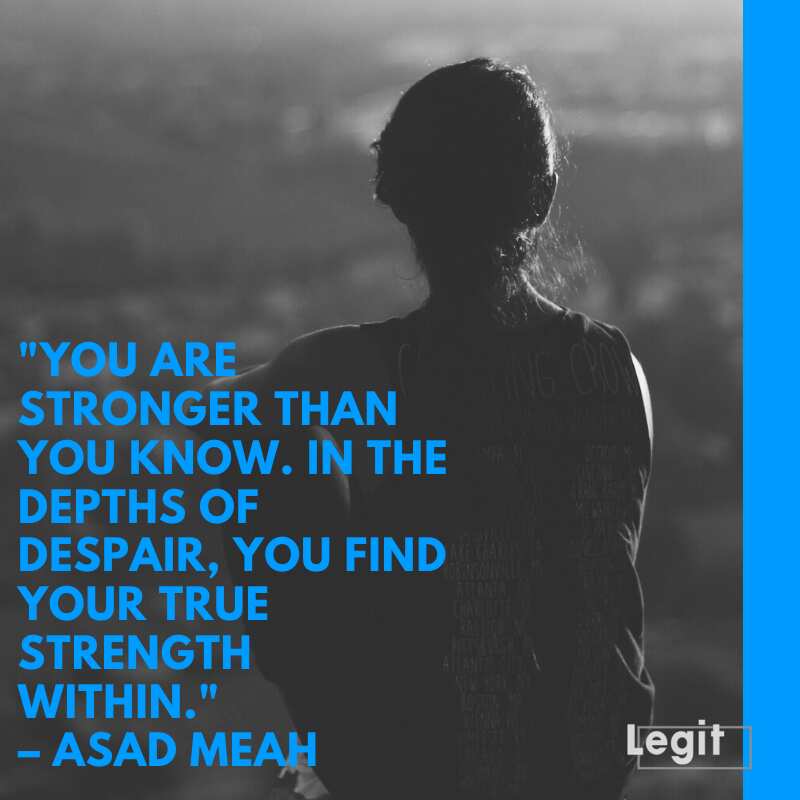 People going through tough times need support. These quotes about mental health will give them inspiration, hope, and the love that they need.
"Health does not always come from medicine. Most of the time, it comes from peace of mind, peace in the heart, peace in the soul. It comes from laughter and love."
"It's up to you today to start making healthy choices. Not choices that are just healthy for your body, but healthy for your mind."
"Mental health is not a destination but a process. It's about how you drive, not where you're going." – Noam Shpancer
"I fight for my health every day in ways most people don't understand. I'm not lazy. I'm a warrior."
"The strongest people are those who win battles we know nothing about."
"Sometimes the people around you won't understand your journey. They don't need to; it's not for them." – Joubert Botha
"Here is the test to find whether your mission on Earth is finished: if you're alive, it isn't." – Richard Bach
"Not until we are lost do we begin to understand ourselves." – Henry David Thoreau
"Don't be ashamed of your story. It will inspire others."
"You are stronger than you know. In the depths of despair, you find your true strength within." – Asad Meah
Anxiety and depression quotes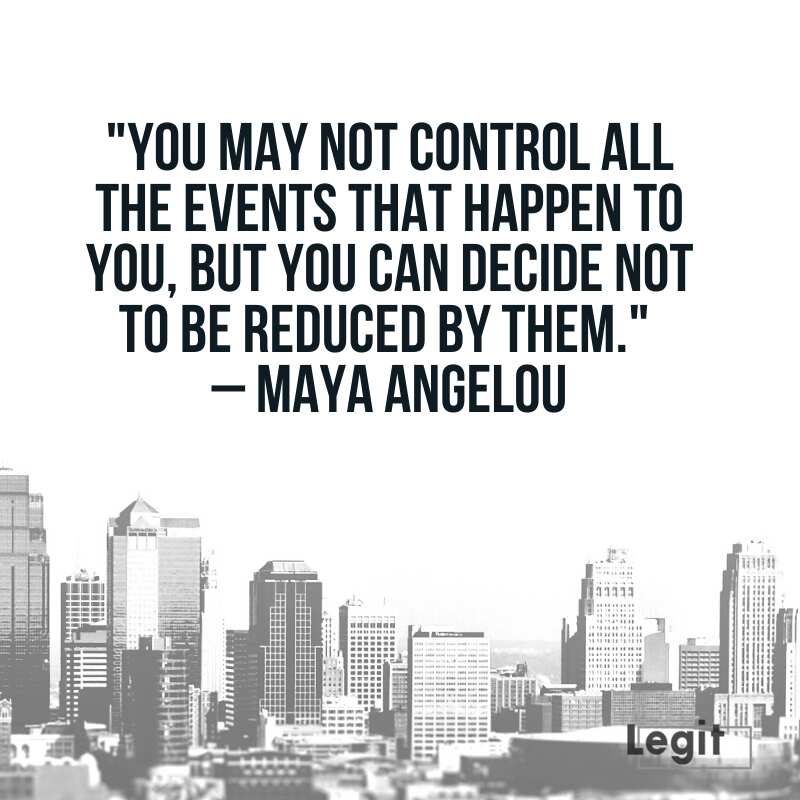 Many people are having a hard time with depression and anxiety. Sometimes, fighting these conditions can be really difficult, and a person can be hard on themselves in the process. These depression and anxiety quotes will remind you that what you are experiencing does not define you. Always remember that it is important to take care of yourself and that you are much more than your fears and struggles.
"Stress, anxiety and depression are caused when we are living to please others."
"It's okay to talk about mental health issues. It's okay to admit that you have anxiety. It doesn't take away from your power. It's totally normal." – Torrey DeVitto
"I saw the world in black and white instead of the vibrant colours and shades I knew existed." – Katie McGarry
"If you want to conquer the anxiety of life, live in the moment, live in the breath." ― Amit Ray
"We try to hide our feelings, but we forget that our eyes speak."
"It's so difficult to describe depression to someone who's never been there because it's not sadness. I know sadness. Sadness is to cry and to feel. But it's that cold absence of feeling – that really hollowed-out feeling." — J.K. Rowling
"The broken will always be able to love harder than most because once you've been in the dark, you learn to appreciate everything that shines."
"Peace is the result of retraining your mind to process life as it is, rather than as you think it should be." – Wayne W. Dyer
"Be not afraid of life. Believe that life is worth living, and your belief will help create the fact."– William James
"You may not control all the events that happen to you, but you can decide not to be reduced by them." – Maya Angelou
Mental illness quotes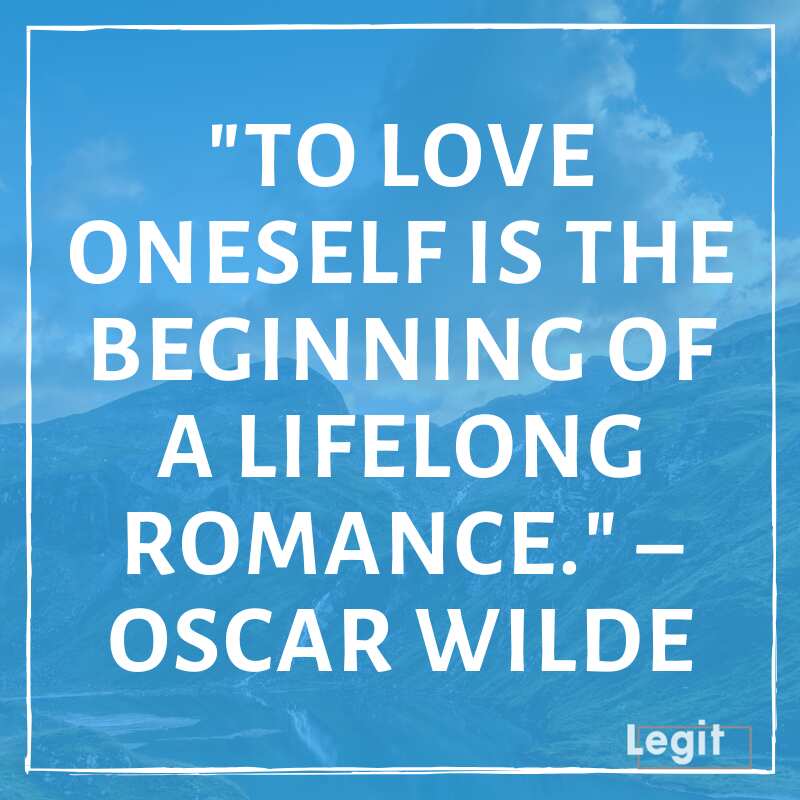 Invisible illnesses are tough. Quite often, people who have them feel alone and broken. Lately, there has been a lot of open talk about these issues and how much they affect normal life. These invisible illness quotes will break negative stereotypes about these kinds of struggles and support those who need to hear uplifting words today.
"It's okay to feel unstable. It's okay to disassociate. It's okay to hide from the world. It's okay to need help. It's okay not to be okay. Your mental illness is not a personal failure."
"Every day begins with an act of courage and hope: getting out of bed." – Mason Cooley
"You're not a bad person for the ways you tried to kill your sadness."
"Don't worry if people think you're crazy. You are crazy. You have that kind of intoxicating insanity that lets other people dream outside of the lines and become who they're destined to be." – Jennifer Elisabeth
"I wish people could understand that the brain is the most important organ of our body. Just because you can't see mental illness like you could see a broken bone, doesn't mean it's not as detrimental or devastating to a family or an individual."
"I will never understand why every organ in your body get support and sympathy when it is ill, except for your brain."
"Your illness is not your identity. Your chemistry is not your character." — Pastor Rick Warren
"I have come to realize making yourself happy is most important. Never be ashamed of how you feel. You have the right to feel any emotion you want, and do what makes you happy." — Demi Lovato
"I cannot stand the words "Get over it". All of us are under such pressure to put our problems in the past tense. Slow down. Don't allow others to hurry your healing. It is a process, one that may take years, occasionally, even a lifetime – and that's okay." – Beau Taplin
"To love oneself is the beginning of a lifelong romance." – Oscar Wilde
You can send these mental health quotes to someone you care about if you want to show them that you acknowledge their struggles and respect their strength.