Famous Michael Jordan quotes to inspire you
Experience is the best teacher. For one to succeed in life, they need to learn from those who have made it. If you are a basketball fan, you must know Jordan. He is a famous basketball legend who is among the greatest players of all time. Michael Jordan quotes have inspired many in the basketball field and in real life.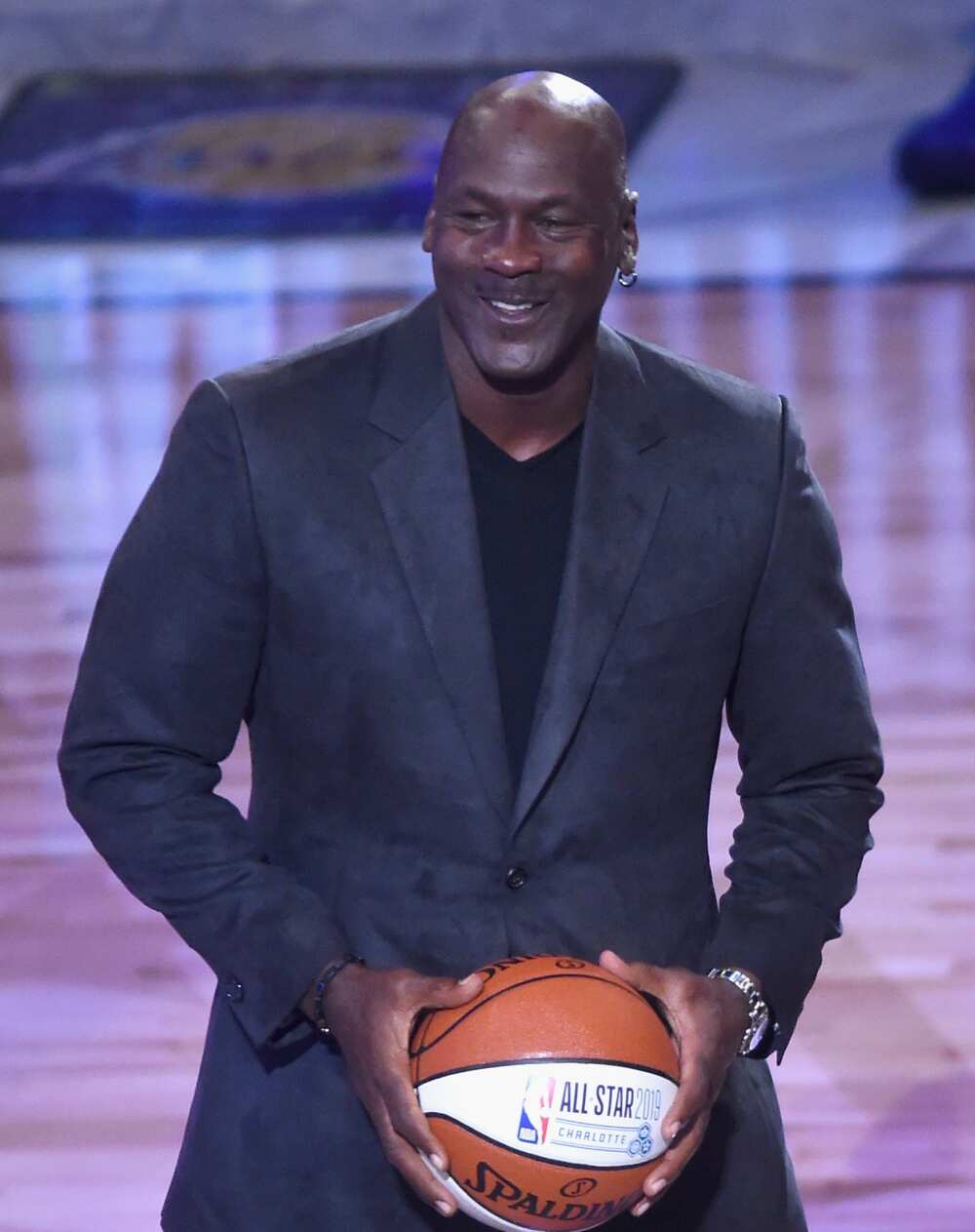 Michael Jordan quotes are not just based on basketball playing, but also real-life situations. They can be relevant to all those who need motivation. Moreover, they are relevant to both the young and the old. He does not just tell the secret to success, but he also tells how to make it in life, and the difference between those who have succeeded and those of have not. The following are some inspirational quotes by Michael Jordan in different categories.
Basketball quotes Michael Jordan
Jordan is a basketball legend. His success came as a result of his perseverance and hard work. The following are some of his words on basketball;
I have never looked at the consequences of missing a big shot. When you think about the consequences you always think of a negative result.
If you don't practice, you don't deserve to win.
I play to win, whether during practice or a real game. And I will not let anything get in the way of me and my competitive enthusiasm to win.
Talent wins games, but teamwork and intelligence win champions.
There is no such thing as a perfect basketball player, and I don't believe there is only one greatest player, either.
Michael Jordan inspirational quotes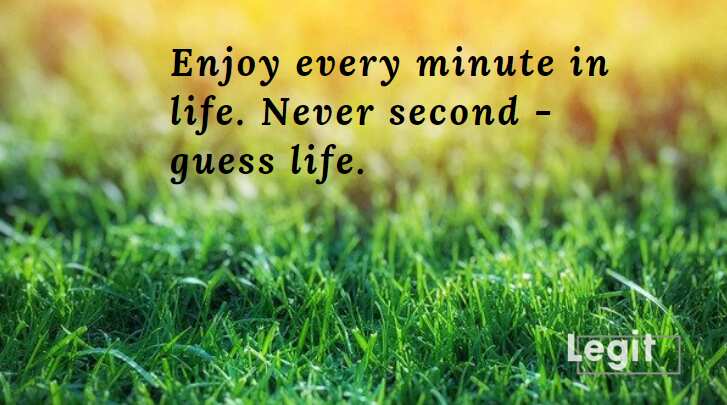 Michael is famous for inspiring people whenever he speaks. The following are some of his inspirational quotes;
Never say never, because limits like fears are often just an illusion.
The minute you get away from fundamentals – whether it is proper technique, work ethic, or mental preparation – the bottom can fall out of your game, schoolwork, your job, whatever you are doing.
Enjoy every minute in life. Never second-guess life.
My father used to say that it is never too late to do anything you wanted to do. And he said, 'you never know what you can accomplish until you try it.'
Michael Jordan motivational quotes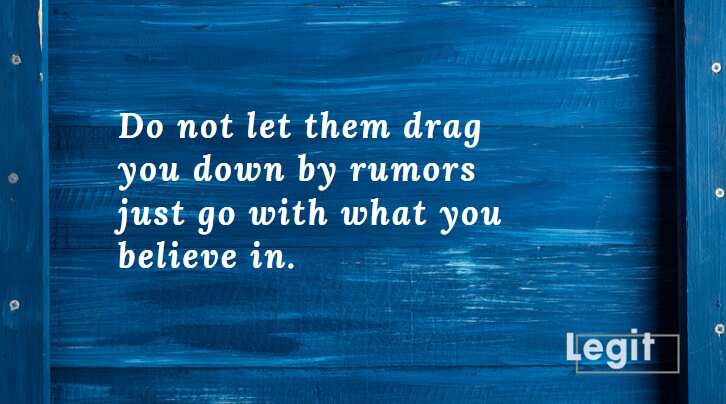 His words also motivate people to be courageous, set their goals, and not give up.
You must expect great things of yourself before you can do them.
Success is not something you chase. It is something you have to put forth the effort for constantly, then maybe it may come when you least expect it.
Obstacles don't have to stop you. If you run into a wall, don't turn around and give up. Figure out how to climb it, go through it, or work around it.
Do not let them drag you down by rumors just go with what you believe in.
Look me in the eye. It's okay if you are scared. So am I. But we are scared for different reasons. I am scared of what I could become. Look at me. I won't let myself end where I started. I won't let myself finish where I began. I know what is within me, even if you can't see it yet. Look me in the eye. I have something more important than courage. I have patience. I will become what I know I am.
Michael Jordan famous quotes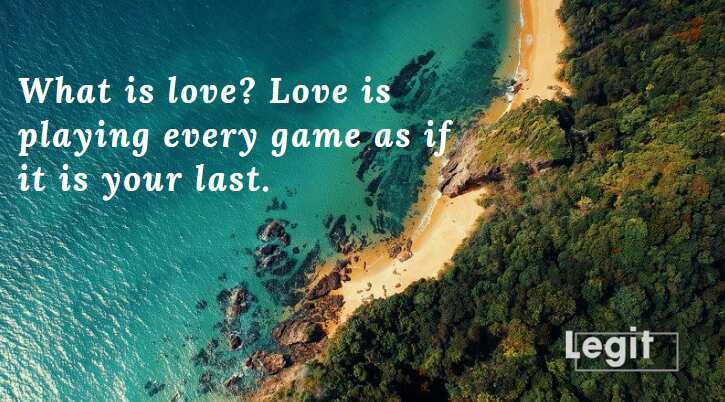 There are numerous famous Michael Jordan quotes that have been shared by many people over the years. Some of them include the following;
Talent wins games, but teamwork and intelligence win champions.
What is love? Love is playing every game as if it is your last.
All I knew is that I never wanted to be average.
Learning is a gift, even when pain is your teacher.
Quotes about Michael Jordan
The following are some of the inspirational quotes Michael Jordan. The basketball player revealed information about his character and beliefs through his words.
The game is my wife. It demands loyalty and responsibility, and it gives me back fulfillment and peace.
I want to be perceived as a guy who played his best in all facets, not just scoring. A guy who loved challenges.
I accept failure, everyone fails at something. But I can't accept not trying again.
I have never been afraid to fail
Even when am old and grey, I won't be able to play it, but I'll still love the game.
Best Michael Jordan quotes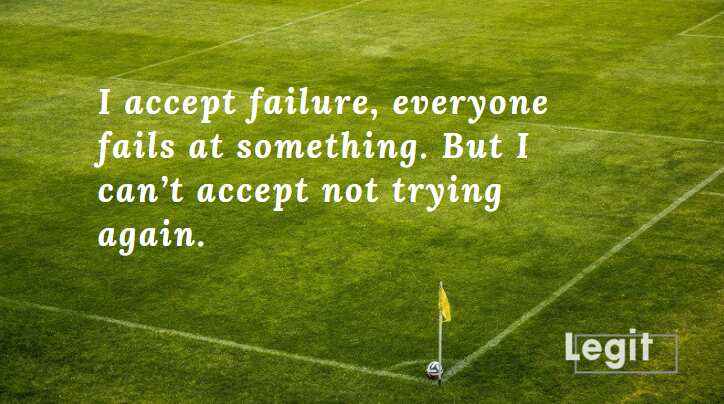 Among the numerous quotes from Michael Jordan, the following are some of his best;
Sometimes, things may not go your way, but the effort should be there every single night.
I believe greatness is an evolutionary process that changes and evolves era to era.
Winning is not always championship.
You can practice shooting eight hours a day, but if your technique is wrong, then all you become is very good at shooting the wrong way. Get the fundamentals down, and the level of everything you do will rise.
The heart is what separates the good from the great.
Michael Jordan quotes are inspirational to many people who want to reach great heights in life. When you read them, you learn that as long as you work hard and you are dedicated, you will achieve your dreams. Moreover, the quotes do not just inspire; they also motivate people to be focused on being extraordinary in whatever they do.
Source: Legit.ng