Latest NGO jobs in Nigeria 2019
NGO jobs in Nigeria, like anywhere else in Africa and the world at large, are some of the most lucrative jobs around. These jobs are perceived to be some of the most rewarding in terms of remuneration and sometimes job satisfaction. This said, it is not surprising that people are always on the lookout for opportunities, especially in some of the top known NGOs.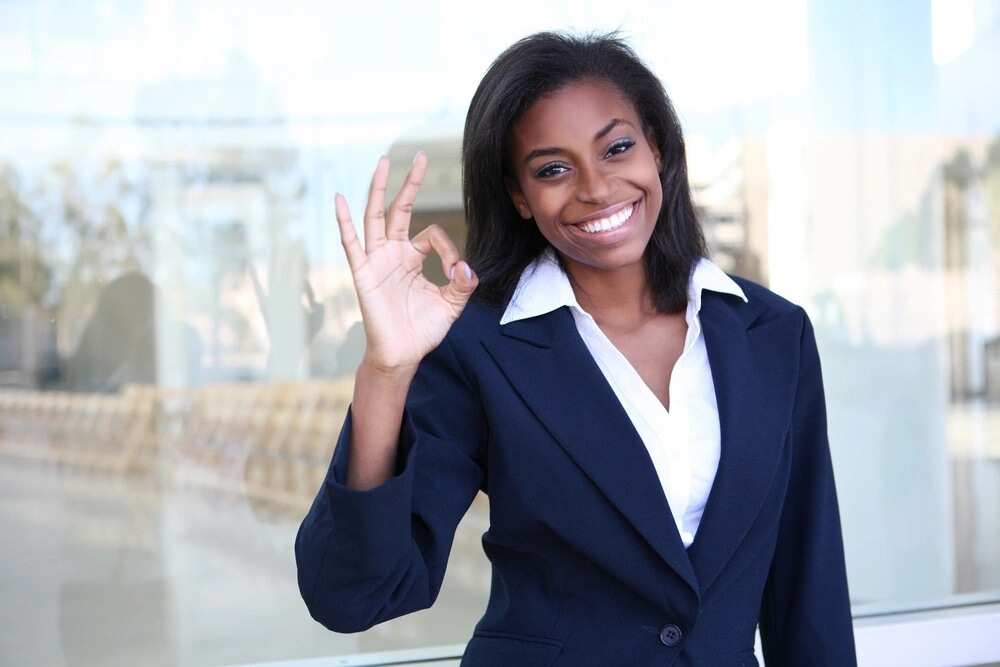 Are you looking to find one of the latest NGO jobs in Nigeria that suits your skills? If so, then you have to be on the lookout and apply as one of the first people before it gets flooded. Chances are that you may just get lucky because you applied first. Of course, you have to be qualified and passionate enough to deserve a chance.
NGO jobs in Nigeria
International NGO jobs in Nigeria are among the most sought after jobs around. Apart from the fact that they probably pay better, the possibility of travelling around is something that attracts a lot of people. However, with a large of unemployed youths and qualified people, these same jobs are highly competitive and only the best get through. Even so, you have to be among those that get to apply in due time if you are to increase your chances of being selected. Fortunately, with a bit of research and staying alert, you can always find jobs as they get advertised. Here are a few NGO jobs in Nigeria 2019.
1. Policy & Advocacy Officer Recruitment at SOS Children's Villages
This is probably one of the best NGO jobs in Nigeria today. It was posted on 20th September 2019.
Job summary
Type: Policy & Advocacy Officer
Status: Full time
Qualifications: Graduate/Exp
Remuneration: Attractive
Location: Edo State, Nigeria
Experience: 3 years
Job profile/ description/ responsibilities
The expectation is to contribute to the increase of advocacy work as well as the profile of SOS Children's Villages Nigeria through leveraging of expertise as a respected Child Care & Protection Organization. As such, the Policy and Advocacy Officer will have different roles that require specific skills in areas of networking and relationship building that cut across different sectors including policy-making, politics, international aid organizations, child protection networks, academia, religious groups among others.
The candidate should thus possess an outstanding ability to draft documents in addition to having superb writing skills, not forgetting the ability to also communicate orally regardless of the type of audiences which could range from technical experts to stakeholders or ordinary state people.
Specific roles and responsibilities include:
Undertaking the process of policy analysis and monitoring.
Using available evidence from the ground as a means of advocating and communicating with stakeholders.
Leading the advocacy strategy for the Programme in Edo State
Contributing to both public and private debate on childcare, their protection as well as youth-related discussions.
To excel in this role, a candidate must be equipped. They need to have the following qualifications.
Possess a bachelor's degree in any relevant social science field as the least academic qualification.
Have some experience in advocacy work and influence in areas that include policy development. The candidate must also have some information on matters that relate to children and youth.
Not less than 3 years of professional experience in advocacy, communication, or in a policy-related field.
Have excellent qualitative and quantitative analytical skills.
Have strong policy development, research, and excellent writing skills.
To apply for the job, one must be willing to register online and submit their resume in the same manner.
2. Volunteer at SHIFT Nigeria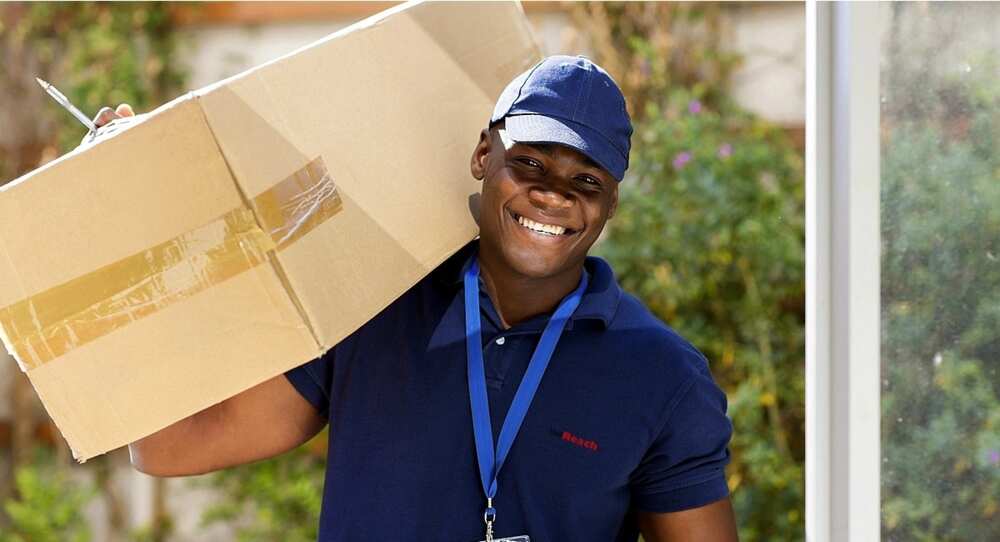 SHIFT is all about transforming the lives of young people through leadership and in turn, transform communities. The organization is looking to fill the volunteer position. Being a non-profit organization, candidates stand to gain a wealth of experience. It is one of the NGO jobs in Nigeria September 2019 that anyone looking for internship should consider.
Job summary
Type: Volunteer/ intern
Status: Full time
Qualifications: BA/BSc/HND
Location: Adamawa, Benue, Anambra, Edo, Kaduna, Imo, Kano, Lagos, Rivers, Plateau, Oyo, Taraba.
Expectations
Being a voluntary position, applicants are expected to have certain qualifications to be relevant for the position. These include:
Excellent communicator: They should help to drive as well as amplify offline and digital messages for SHIFT as well as communicate people's view on certain issues.
Good community mobilization experts: To help with the mobilization, organization and coordination of field activities as well as programmes, more so those that deal with resources and management of people.
Policy research experts: To help with the organization of policy discussions in the local communities, they should also be able to raise awareness as well as offer solutions to upcoming developmental concerns.
Able to gather data: To help with data lead support in data collection, areas of evaluation and research as well as when it comes to narrative reports and their validation in communities as required.
Graphics design skills: To assist with graphic content needed for communications.
Web development: This comes in handy when offering assistance and support on all tech-related issues as well as digital products.
If you feel up to the challenge and would love to try for the position, then apply online. This is one of the best NGO jobs in Nigeria for fresh graduates considering that not much of experience is required. It is a great place to start.
3. Marketing Manager at UNICAF
UNICAF is an online leader in sub-Saharan Africa when it comes to offering quality higher education degree programmes. It does this in collaboration with US, UK, African and some European universities. The NGO is looking to fill the marketing manager position in Nigeria.
Job summary
Type: Marketing and communications
Status: Full time
Qualifications: Degree
Location: Lagos, Nigeria
Experience: 5 years
Expectations
Have a bachelor's degree in Marketing or an equivalent field
Have previous relevant experience in a similar role
Possess outstanding planning and organisational skills
Have relevant knowledge in report preparation
Knowledge in developing marketing plans and strategies
Have the ability to identify markets as well as come up with strategies
Have an excellent command of the English language
4. Female Matron for Heritage Homes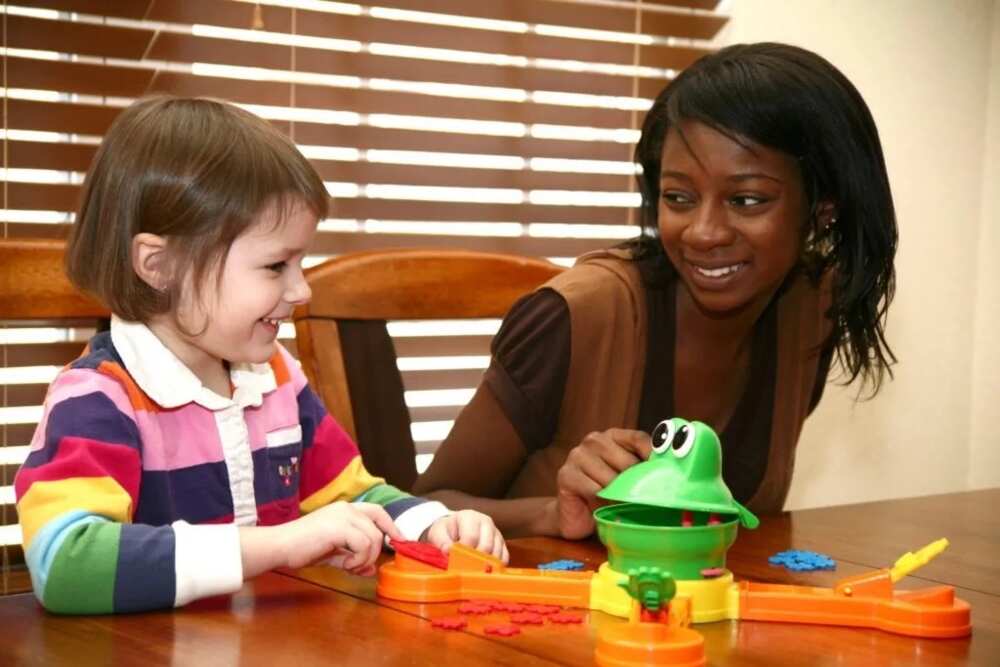 This is a senior-level management position where the Matron reports to the Assistant General Manager (AGM).
Job summary
Type: Research, teaching & training
Status: Full time
Qualifications: Degree
Remuneration: Attractive
Location: Lagos, Nigeria
Experience: 10 years
Roles and responsibilities
Create a happy and conducive environment around the orphanage
Responsible for pastoral care, health education, as well as health and welfare and of the orphans
Ensuring that children are appropriately dressed
Monitoring the children's behaviour and reporting to the management if need be
Counsel the orphan's guardians/relatives in addition to informing them of their expectations
The Matron should know basic health and safety procedures of the home
Should be able to create a friendly and happy atmosphere in the home
Should monitor children's daily routine which includes their meal, school attendance, and general diet to help the children meet expected standards
Assess illness and to make arrangements for physiotherapy and medical appointments and if necessary to accompany the children to the facilities
Transforming children's life by orienting, supporting, coaching and taking them to school
Working with domestic staff to ensure the environment is clean and pleasant at all times
To write reports, take photos as well as document the children's activities
5. Head of Programs Oxfam Nigeria
This is one of the most lucrative NGO jobs in Abuja 2019. It was posted on 16th September 2019. Oxfam is an international confederation made up of 17 organizations (affiliates) that are committed to creating a world that is just and without poverty.
Job summary
Type: Head of Programs
Status: Full time (2 Years Fixed Term)
Qualifications: MBA/MSc/MA
Remuneration: Attractive
Location: Abuja, Nigeria
Experience: 10 years
Roles and responsibilities
While there are numerous roles the candidate will perform, top among them include:
Coordinating the development of different programme strategies; providing leadership in both strategic and technical designing, overall developing, planning and budgeting, not forgetting the implementation and monitoring of the Oxfam Country Strategies (OCS)
Leading in the implementation of Oxfam's ONE Program approach in Nigeria. He or she should also ensure the delivery of correct OCS vision as well as objectives in addition to championing new ways of working as embodied in the OCS
Providing high-level technical advice and the necessary support on all matters of policy issues in conjunction with facilitating the development and delivery of high-quality programmes with strong gender justice and MEAL components cutting across all programmes
Contributing to disaster preparedness, their mitigation as well as their management including humanitarian response activities for Category 2 / 3 emergencies.
Promoting a cultural shift in the way advocacy, humanitarian as well as long-term development staff bringing their skills together for the achievement of change at the national level.
Development of proper and good networks and relationships for the organization as Oxfam interacts with these agencies to ensure the creation of formal as well as informal alliances that help in forging joint objectives or goals.
Providing close and direct leadership that ensures women rights and leadership remain a core business of Oxfam's work in Nigeria
Ensuring that all programmes are able to comply with the requirements made by donors. He or she will ensure that all reports are submitted in good time and that they are of excellent quality.
Skills and experience
Must possess not less than 10 years of program management experience that can be proven. At least 5 of these years should be in senior management experience
Must have experience of representation were he or she can stand in the capacity of the organization as far as partners in private sector organizations, the government agencies, relevant legal advisors as well as with donors at senior level are concerned. This should happen locally, within the region and also internationally and ideally within the West Africa region
Have comprehensive knowledge and necessary experience needed for the development of programs (these could be in agriculture, gender, WASH), advocacy or campaigning as well as in humanitarian programs.
Have leadership experience, preferably in remote teams that operate within the context of the INGO context. This means that the qualified person must have the knowledge of utilizing skills such as coaching as well as fostering teamwork to prompt results.
Have an understanding of the different management of security, health as well as safety risks in the INGO.
If you feel qualified and up to the task, apply for the position online. Female candidates are strongly advised to apply.
NGO jobs in Nigeria to watch out for
Apart from the jobs stipulated above, you can also check out the following. If you have been wondering how to get NGO jobs in Nigeria, the secret lies in applying to as many as you possibly can.
Education Specialist at Terre des hommes Foundation (Tdh). Application closes on 30th September 2019. The full-time job requires an MBA and experience of 4 years among other details.
Knowledge Management and Learning, M&E and Communications Manager at CARE. You can also apply for this job as the deadline is set for 20th October 2019. It is perfect for anyone that is checking out jobs in Abuja.
Protection Associate at United Nations High Commissioner for Refugees (UNHCR). With the deadline set for 3rd October 2019, anyone with the desire to work in Borno can try out for this full-time NGO job with the UNHCR. Being a reputable organization, you can be sure that you are headed in the right direction. Just make sure you have 6 years experience and above.
Check out the different NGO jobs in Nigeria in order to take advantage of what they offer. You never know which opportunity may present itself. Keep researching and applying until you are lucky enough.
Source: Legit.ng