Bad pick up lines that are incredibly cheesy and corny
For as long as there is a need for relationships, bad pick up lines or corny or cheesy as you would like to call them will always remain in existence and play a crucial part in dating. Most of these corny pickup lines are unabashedly funny and would guarantee a smile or possibly a laughter.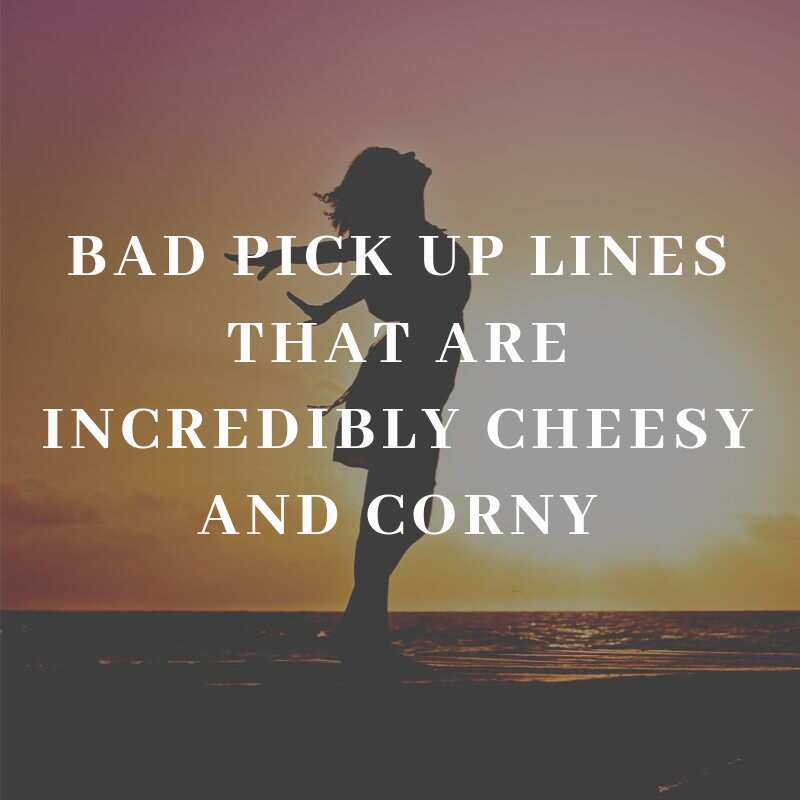 When was the last time you used cheesy pickup lines? If you are actively looking for dates, then you have often used them. People in relationships use them a lot to spice up their relationships as well.
Bad pickup lines: the worst pickup lines ever!
As much as some may make us cringe, corny pickup lines have existed for long. I think it is because they make us show submission in most cases. Starting a conversation with an unfamiliar person can be scary. However, using pick up lines that are corny or cheesy can cause a breakthrough. What you need is to ensure that you use luring and not terrible pick up lines that would leave people questioning your mental ability. Remember, you have to appear intelligent and funny. These are some general pick up lines you could use.
Excuse me… Can you empty your pockets? Because I believe you have stolen my heart.
Hey, girl, I have to wear sunglasses when I am around you because your halo shines so bright.
You must be wearing space pants because your A** is out of this world.
Hey girl! Did you just come from the great and spacious building? Because you are exceedingly inline.
If I was to choose my most exceptional day ever, my best hour, my wildest dreams come true… Mine would be you.
If you were a fruit, you would be a fineapple.
They say Disney World is the "happiest place on earth." Obviously, they have never been in your arms.
I am not a photographer, but I can picture us together.
I like your last name, can I have it?
If girls were a booger, I would pick you first. Happy Valentine's Day.
You remind me of someone. That is right. My next boyfriend.
I don't have a library card, but I can check you out.
If you were a transformer, you would be OPTIMUS FINE. D**n hot!
Is your face from McDonald? Because I'm lovin' it.
Do you have a map? Because I keep getting lost in your eyes.
Good thing I brought my library card, because I am checking you out.
Cheesy pick up lines for him
Are you looking for cheesy pickup lines to use on your boyfriend or your crush? There are plenty of them. Read through some of these cheesiest pick up lines and pick the best.
Hey Babe, on a scale of 1 to America, how free are you tonight?
Did you fart? Cos you blew me away.
You turn on my software.
Hey, guy, you are good there. How many ladies do I have to wait behind?
I am not a construction worker, but I would want to use your wood.
If I had a garden, I would put my tulip and your tulips together.
Are you good at algebra? I want you to replace my X without asking Y.
Are you free tonight or it will cost me?
Hey Boy! Are you lemon, because life wants to give me some of you.
Steven, are you today's date? Because you are 10/10.
Are you a camera? Because anytime I look at you, I smile.
Is your name SUMMER? Because you are so hot.
Is your name Wi-Fi? Because I can feel the connection.
On a scale of 1 to 10, you are 9 and am the 1 you need.
Are you a tower? Because Eiffel for you.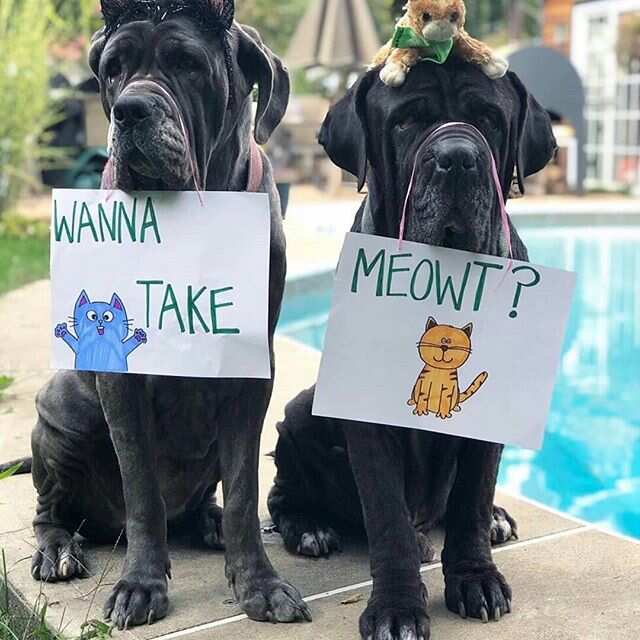 I am not trying to impress you or anything, but I can swim without floaties.
Excuse me, why are you so s*xy?
Baby, you are a firework. And by that, I mean if anybody does not like you, then they are an idiot. Because fireworks are friggin' spectacular, and so are you.
There must be something wrong with my eyes; I can't take them off you.
You are so handsome that I almost forgot my pick up lines.
I lost my teddy bear last night… I was wondering if I could cuddle with you tonight instead.
Are you a chaser? Because I was sure you are a keeper.
Hey boy, are you Google? Because you have everything I need.
D**n boy, are you my appendix? Because I don't understand how you work, but this feeling in my stomach makes me want to take you out.
Corny pick up lines for her
When you are approaching a lady to request for a date, you need to show that you are smart and at the same time funny. No girl wants to hang out with a dull guy who is not creative. So, shun worst pick up lines and use corny ones. The examples below would hold for any girl of your choice, though some ladies are also smart and their comebacks could send you thinking again.
Hey babe, you better call a life alert because I have fallen for you and can't get up.
If I could rearrange the alphabet, I would put U and I together.
Let us flip a coin, HEAD you are mine, TAIL I am yours.
Can I tie your shoelaces? Because I don't want you falling for anyone else.
Hey girl, feel my sweater. Do you know what it is made of? Boyfriend material.
So last night I was reading in the book of numbers, I realize I don't have yours.
You want to know what the most important word in my life is? The first word in this sentence.
I know all the 21 letters of the alphabet… (Her): There are 26. (You): Oooh! I always forget U, R, A, Q, T.
I lost my number, can I have yours?
You are a dictionary, you add meaning to my life.
Excuse me I am attracted to you, and according to Newton's law of Gravity, you are also attracted to me.
You may fall from the sky or fall from a tree but the best way to fall is in Love with me.
Your hand looks heavy, let me hold it for you
Do you have a name or should I call you mine?
Do you have a jersey? Because I need your number.
Are you lost? Because heaven is a long way from here.
Girl, you better have a driving license because you are driving me crazy.
Can I take your picture? So that I can show Santa what I want for Christmas.
Roses are red, and foxes are clever, I like your b**t, let me have it forever.
Are you a parking ticket? Because you have got FINE written all over you.
I think I have ever seen you before. Oh yeah! It was in the dictionary close to beautiful.
Did Sauron forge you? Because baby you are so precious.
Are you a campfire? Because you are so hot and I want some more.
Are you a Weeping Angel? Because I cannot take my eyes away from you.
Your lips look so lonely. Would they like to meet mine?
Did you swallow a magnet? I feel like I can't pull away.
You must be the square root of -1 because you can't be real.
Kiss me if I am wrong, but dinosaurs still exist, right?
Is your daddy a baker? You have got some sweet buns.
Baby your eyes are as blue as the ocean, and I am lost at sea.
Somebody call God, He is missing an Angel.
Is there a rainbow today? Oh, because I just found my treasure!
Was your father an alien? Because there is nothing else like you on earth.
Your legs must be tired; you have been running in my mind all day.
Do you have my raisins? No? Then, what about a date?
These are comprehensive lists of bad pick up line you could use. Use them to approach strangers, ask for dates, or basically for fun.
Source: Legit.ng