Chris Brown net worth: career, cars, house
With hits like Freaky Friday, Kiss Kiss, Deuces and his many other club bangers, Chris Brown is definitely a once in a generation talent. He has been in the airwaves for such a long time and has still found a way of remaining relevant in a world where talent is not rare anymore. With so much success, he must be racking millions. What do you think is Chris Brown net worth?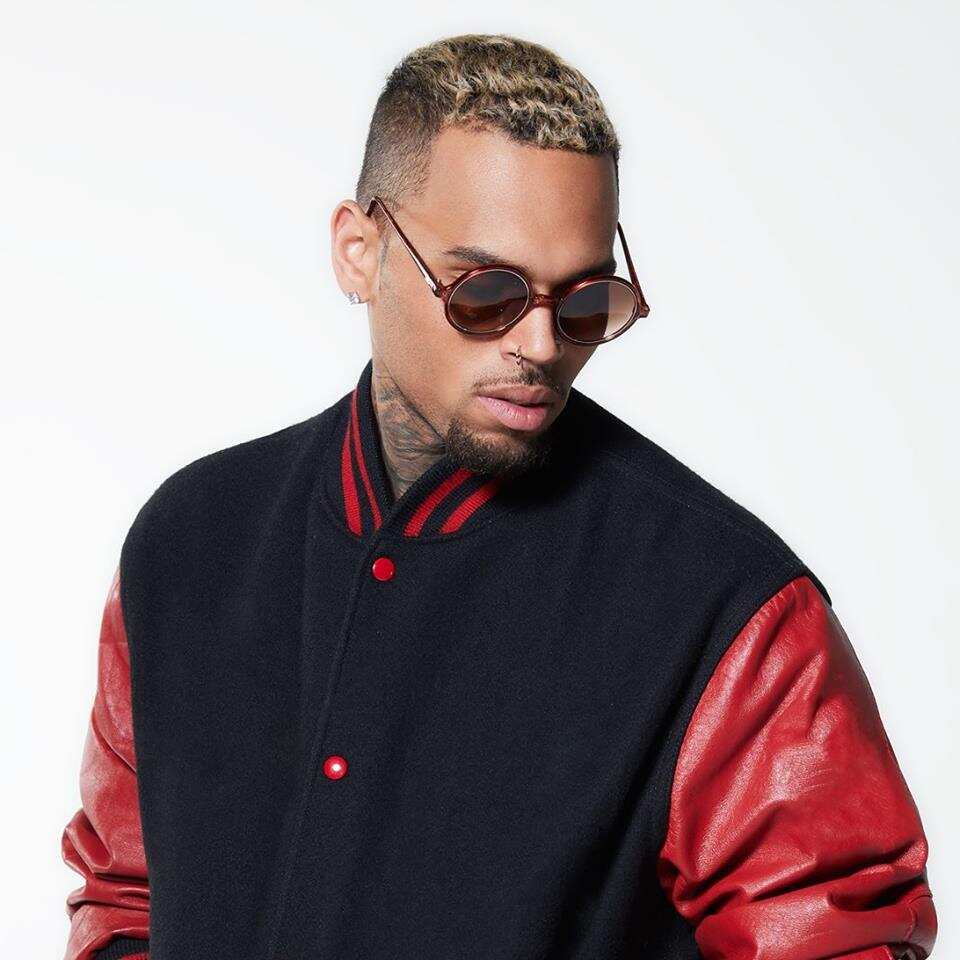 Mr Brown is known for his uniquely smooth voice, his fantastic dance styles which one cannot fail to notice and of course his charm. They say it is either you can do something or not, and as for Chris, we are sure he can sing and he makes millions doing so. How much is Chris Brown net worth?
Chris Brown personal profile
Full name: Christopher Maurice Brown
Birthdate: May 5, 1989
Place of birth: Tappahannock, Virginia, USA
Age: 30 years
Nationality: American
Hair colour: Black
Eye colour: Black
Daughter: Royalty
Profession: R&B Singer, actor, dancer, producer
Net worth: $50 million
Chris Brown net worth 2019
Chris Brown 2019 is estimated to be worth $50 million. Yes, you heard me right, not one, two or three but fifty. Most of his money comes from his music. By music, I mean his album sales, tours and sale of his merchandise to his loyal fans. There is also some money that he gets from his acting career as he has starred in quite a number of movies. If you were $50 million rich, what would you do with the money? It is easy to see and desire the fruits of his labour, but how did he get there?
Where was Chris Brown born?
Christopher Maurice Brown was born in Tappahannock, Virginia. He was born to Joyce Hawkins and Clinton Brown.
How did Chris Brown learn how to sing?
He loved singing and dancing from a young age. This made him teach himself how to sing and dance while he was still young. Like most musicians, he started singing in church before he became the household name we all know and love. He was a member of the choir, and he enjoyed singing in church.
His inspiration came from all-time greats in the music industry — the likes of Sam Cooke, Stevie Wonder, and Michael Jackson.
Chris Brown career
He made his first album in 2005. This debut album of his was released in November 2005, and it was an immediate success, to say the least. It was such a success that he had a number hit from that album. This goes on to show how talented he really is. This album also brought him two Grammy nominations. The first was in the category of Best New Artist while the other one was in the category of Best R&B Contemporary Album.
During this massive success, the musician tried to do something different and entered into the world of acting. His first role in a movie was in 'Stomp The Yard'. It is a dance movie where he made a brief but significant appearance. Neyo, another sensational artist, was also in the cast for 'Stomp The Yard'.
In 2007, Mr Brown went on to release his second album. The album is titled 'Exclusive'. He released it in November that year. He also went ahead to star in yet another movie. I guess things were looking good for him on both sides. The name of this movie is 'This Christmas'.
2009 must be a year he never wants to remember. This year he was surely hitting the airwaves hard and not for the right reasons. He was trending for having assaulted his then-girlfriend, Rihanna. This is just something that he cannot live past because of the fact that Rihanna is a well-known, adored and loved musician as well. He pleaded guilty to the assault charges, and he was sentenced to one hundred and eighty days of community labour in addition to five years of probation.
READ ALSO: LeBron James net worth: salary, contracts, cars, endorsements
He then released his F.A.M.E. album in 2011. This album went to win a Grammy for Best R&B album. He quickly released another album in 2012 entitled, 'Fortune'. "X' the album was released in 2014. Just before the debut of 'X', Chris found himself in trouble with the boys in blue yet again. He was yet again arrested on assault charges. This was after he was identified fighting with an unknown man. This was in October the year 2013. It just seems like trouble seems to follow him everywhere.
Other than all the drama that has surrounded his life, he has had quite a successful career. His career is such a success that six of his albums have been able to go platinum.
Chris Brown cars
He has a very outstanding fleet of vehicles. His vehicles are some of the best that money can buy. Here is what is in Chris Brown's garage: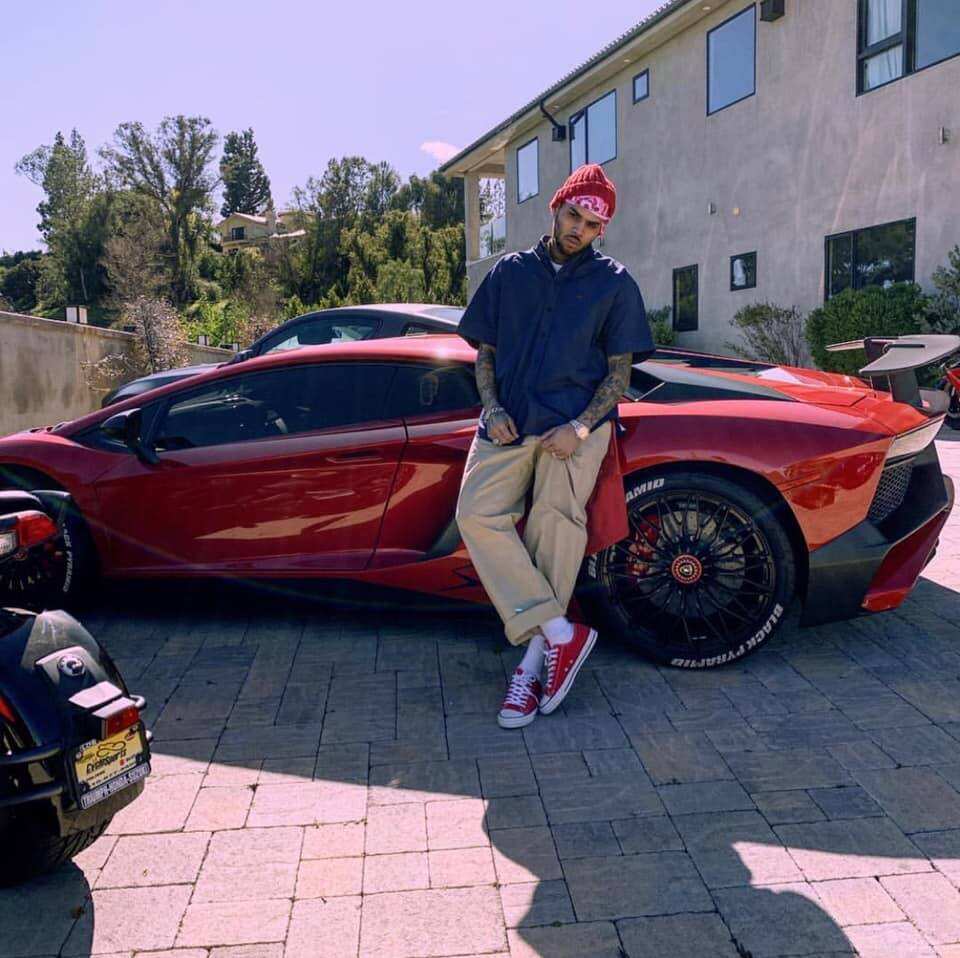 1. Dodge Viper SRT
It is an American car produced by Dodge. It is well known for its speed.
2. Jet Fighter Lamborghini
It is a customized Lamborghini that he owns. It is an incredibly rare supercar. Its manufacture was inspired by the U.S stealth fighter jet.
3. Range Rover
It is a full-size luxury sport utility vehicle from Land Rover.
4. Bugatti Veyron
It is a mid-engine sports car that was designed and developed by the Volkswagen company and manufactured in France.
5. Porsche 911 Turbo
It is a high-performance rear-engined car made since the year 1963 by Porsche.
6. Lamborghini Gallardo
It is a sports car built by the Italian car manufacturing company, Lamborghini. This model is Lamborghini's best selling car.
7. Porsche Panamera
The Porsche company manufactures this car. It is a full-sized luxury vehicle.
8. Chevy Impala
It is a full-size car built by the Chevrolet company.
Chris Brown houses
There is much that is still not known when it comes to his homes and real estates. One notable house that he owns is the $4.3 million Tarzana smart house. He bought the house back in 2015. This house has six bedrooms, six bathrooms, sixteen security cameras, a three-car garage, 10-car motor court for his growing car fleet, among other things.
Chris Brown recording label
He is signed to RCA records. This year started on a good note for him as he signed a new contract with the recording label. He is set to release his new album, 'Indigo' under the new deal.
That is all we had for you on Chris Brown net worth. Are you surprised at how much he is worth? Did you expect him to be worth more or less what he is currently worth? Leave your views and comments about all this in the comments section below.
READ ALSO:
Will Smith net worth: movies, house, wife, kids
ASAP Rocky net worth: Albums, houses, does he have a clothing line?
Source: Legit.ng