Burna Boy Coachella 2019 debut: performance and drama over poster
Burna Boy Coachella was one that had a lot of people talking. The artist took to social media to complain rather loudly about how his name was written with a small font, something he did not appreciate.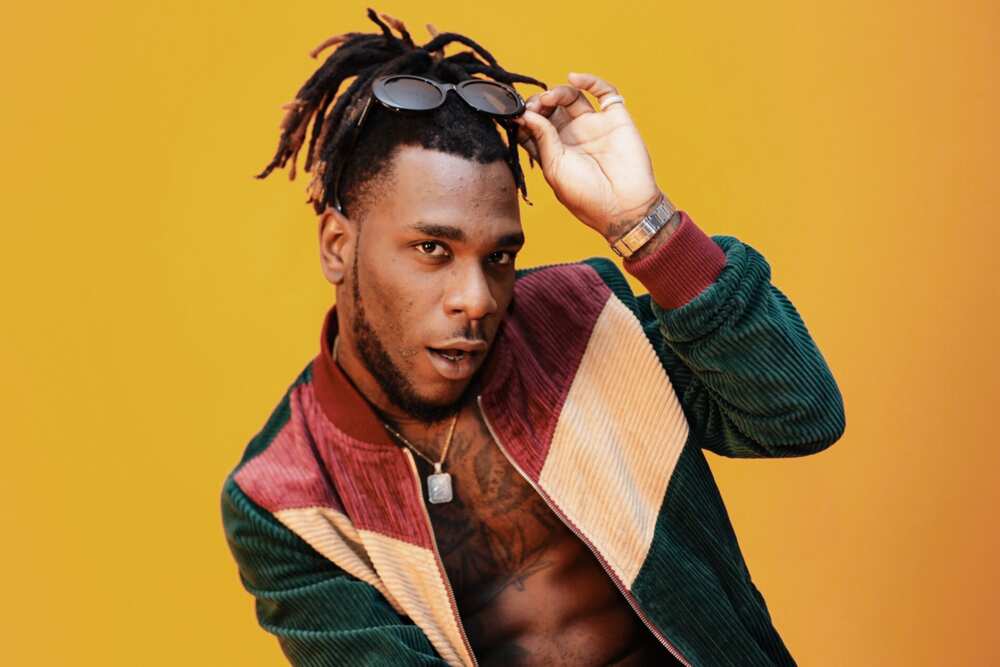 According to him, Burna Boy is an African giant and as such should be treated with the same level of greatness, which includes writing his name properly. The artist did not hold back as he let the event's organisers have it. He was quick to lecture them asking them to "fix the thing quick" since he is an 'African giant.'
Burna Boy lashes out at organisers
Everyone knew that Burna Boy was annoyed after an ordeal at a Coachella sponsored event when the organisers printed posters with his name written in small font. Wile this is something that one would consider trivial and easy to ignore, Burna was not having it. He went on to lash out at the organisers, demanding that they fix the mistake as this was not worth his reputation and status as an African giant. This would be typical of any of Burna Boy concert events, he would be the star and definitely be recognised for it.
Burna Boy music is played all over Nigeria and Africa at large, which is probably what makes him feel like an African giant. The poster had his name featuring alongside other headliners such as Childish Gambino, Diplo, Janelle Monae, Ariana Grande, and Mr. Eazi. The font sizes of the artistes reduced progressively in terms of the font size, with the first name being in large fonts and the last singer's name having the smallest font as listed in the poster for each of the three days of the performance.
It may be deleted, but the feeling was out in the open
The Burna Boy Coachella event started off on a wrong note with an infuriated artist. In now deleted Instagram posts, the artist is seen to have lashed out at the organisers. His comments then are proof of this as shown below:
"@coachella I really appreciate you. But I don't appreciate the way my name is written so small in your bill. I am an AFRICAN GIANT and will not be reduced to whatever that tiny writing means. Fix tings quick please,"
I am an African Giant… don't come and disrespect me
"I represent a whole generation of SOLID AFRICAN creatives going global. Not the soft, low self-esteem Africans with the slave mentality. I will grant an interview soon to make myself understood. Nothing I say comes from any place of "pride" or any sense of "entitlement", it comes from my vision of the future of AFRICA, not just AFRICAN music,"
Going by the above comments from the star, it is clear that he was not pleased with what was happening to him.
READ ALSO: Latest Burna Boy songs 2018-2019
Trolling the giant
Twitter users took advantage of the outburst to troll the artist by posting photoshopped pictures of the poster with enhances font sizes. They also had a lot to say about the situation. Here are a few examples of their sampled views:
@Nechee_ tweeted, "And his name was written in the same font as Jaden Smith oh. LOL African Giant."
@Ladispeaks wrote, "Twitter hype has gotten into Burna Boy's head and now he thinks he is an African Giant and his name should be written over Ariana Grande."
@Thatmechkid said, "Man said he is an 'African giant', small Twitter hype and dude is out here wilding.
"Idris Elba's name is on that list too in small font, a multi award winning actor but no noise from him."
@Folushaw tweeted, "How many stadiums in Africa has Burna Boy filled. He needs to sit down and leave this giant talk to those who have the real pedigree to brag.
"Burna Boy thinks he has arrived. He thinks this is the peak of fame and fortune because he had a great 2018."
@Harley said, "African Giant that only has one year musical success to present. Let them replace his name please."
In the revised photo-shopped poster, his name appears in larger font size and appears to dominate:
Some may say that Burna Boy's behaviour may have been a little overboard considering that the poster name would do nothing to demean his worth or talent. Others may feel that he was right in demanding to be treated better. Whatever your take is, one thing is for sure, and that is Burna Boy is an artist that is doing quite well for himself.
Unforgettable performance non-the less
Despite the drama and all, the Burna Boy 2019 Coachella debut was the bomb and something that many will remember for a long time. The Afro-fusion sensation whose real name is Damini Ogulu proved that he was worth the title, African king. At the Coachella Valley Music and Arts Festival, which is an annual music and arts festival that was held at the Empire Polo Club in Indio, California; Burna Boy brought his best game forward. He went on to perform a number of songs on the Burna Boy music list and the crowd responded positively.
The Burna Boy Coachella saga may have been one that trended on social media and put Burna on the map, considering that it was abroad. Whether the drama was uncalled for or it was genuine, he made his point.
READ ALSO:
Latest Lil Kesh songs 2018-2019
Latest Timaya songs 2018-2019
Top 15 Timi Dakolo songs of all time
Source: Legit.ng