Leland Chapman bio: age, net worth, siblings, wife and kids
Leland Chapman is among the most recognisable names in the entire Bail Bond franchise. The American born bounty hunter and bail bondsman has continually led the way in Fugitive Recovery and Bail Bond for quite some time. His most notable appearance is in the television show dubbed 'Dog and the Bounty Hunter', where he appeared with his family members including his father. But how much do you know about this talented bounty hunter? How old is Leland Chapman and how much is he worth? Who are his family members? Stick around to find out more.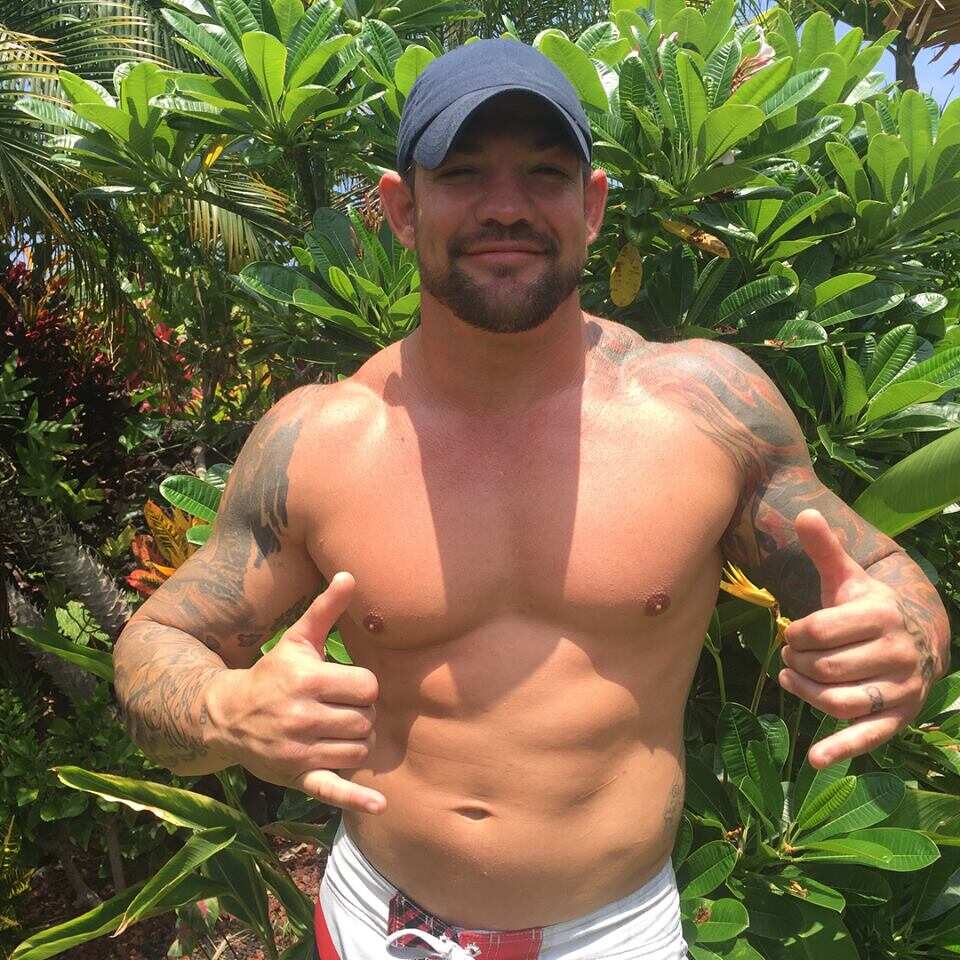 Leland had a difficult childhood that can best be described as rough. At a tender age of seven months, the dad was arrested and sent to prison. This led to a subsequent divorce, and his mother remarried. The interesting fact is that the young Chapman did not have a clue of this until he attained the age of seven. All this while, he believed that the stepdad was indeed his biological father.
Who is Leland Chapman?
Leland Blane Chapman was born in Groom, Texas on December 14th 1976. So, Leland Chapman age by now should be 43 years. He comes from a large family, and he is the second born of La Fonda Sue Honeycutt, and Duane Chapman Sr.
Leland Chapman height is around 5 feet 5 inches.
READ ALSO: Top ten richest musicians in Nigeria and their net worth in 2019 (UPDATED)
Leland Chapman siblings are his brother Duane Lee who also happens to be a successful bounty hunter and sister Lyssa who works in the bail bond family company. Some of his other brothers are:
Garry
Christopher Michael Hecht
James Robert
Zebediah Duane
Nicholas
Wesley
Dominic Davis
His sisters include Barbara Katie, Bonnie Jo, Cecily, Britney Lynn Darnell and Hannah Dawn Darnel.
Early life
While he was eight years old, the father, Chapman senior, finally got the rights to visitation. It was during the first visit with his elder brother that he met his birth father.
Leland spent a greater part of his childhood in the city of Pampas, but later on, as a teenager, he moved to Colorado. As a young child, he was very rebellious. He once ran away from home to join one of the local mobs. The mother felt that she might lose control of the son entirely and sent him to foster care. He was later sent to boy's care home at the age of thirteen.
After some time, he was allowed to choose whether to stay within the foster home or join his father who was now free. Despite the challenges, he finally completed Rampart High School and graduated in 1995; the only one amongst his siblings to achieve this. Interestingly, he was already married and was holding his firstborn as he marched along the graduation queue!
When he was seventeen years, he began training boxing and Mixed Martial Arts with the assistance of his friend Sunny Westbrook. Within a short time, he had started taking part in challenges as a professional. In 2003, an unfortunate knee injury interrupted his promising career as a fighter, and he was instructed by the physician to give up on his favourite sports. If not, he risked losing his leg completely.
Career
Leland was not sure if he was destined to follow the footsteps of his father and work as a Bail Bondsman and bounty hunter. But he had to make money, so he joined his father and other like-minded family members in Da Kine Bail Bonds. Other partners here included Beth, Lyssa (the step-sister), and many others. Later on, his father was requested by A&E producers to appear on Dog the Bounty Hunter, and Leland was fortunate to be part of the eight seasons. While working in his father's company, and ended up becoming successful in bounty hunting and bail business. Using the skills and knowledge he had accumulated, he opened his own bail bond company in Kailua-Kona called Kama'aina Bail Bonds. This company helps in criminal bond, surety bond and Traffic bond.
How much is Leland chapman net worth
Leland's endeavours seem to have paid off. According to celebritynetworth, his net worth is $2 million. He earned an annual salary of $75,000 from Dog and Bounty Hunter. With his successful company growing, his net worth is bound to increase in the next years.
Is Leland Chapman married?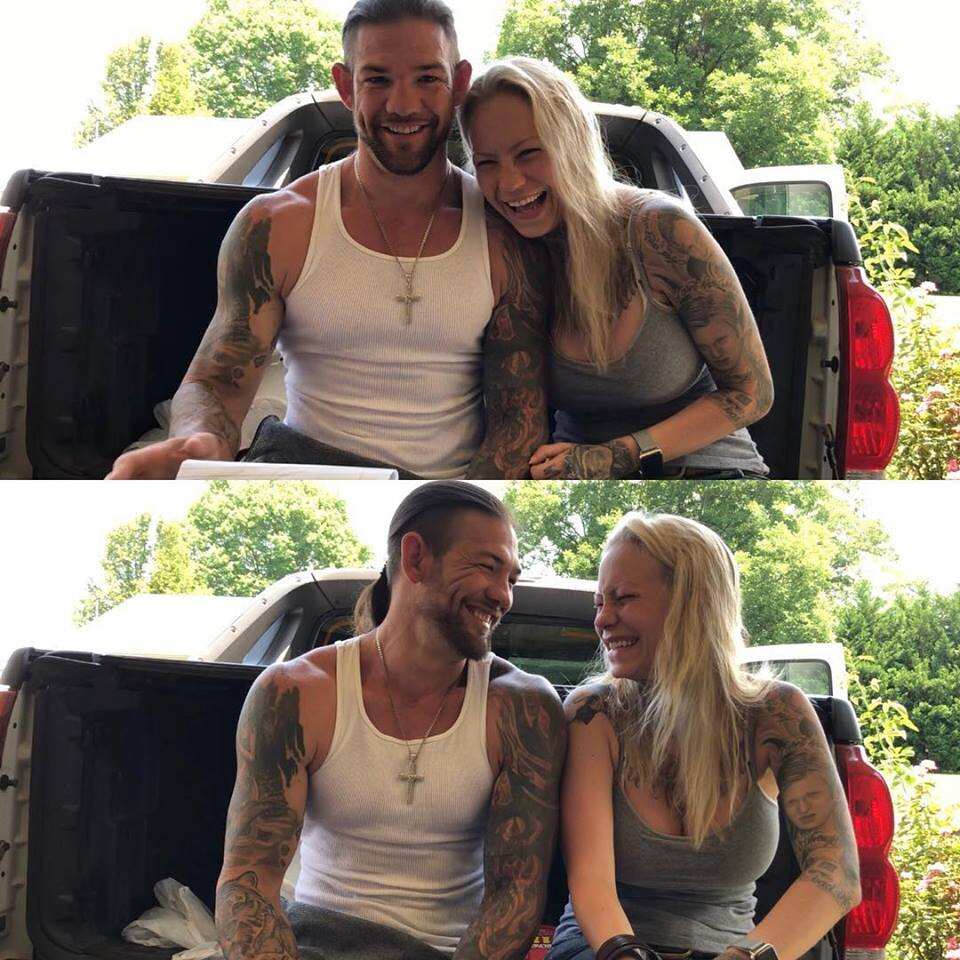 Everyone has to experience their share of love and breakups, and this American bail bondsman is no exception. But just like most other individuals, he uses his bad experience to make himself better. Having failed a previous marriage to Maui, who he married in 1995 and divorced in 2005, he still never gave up on love. Leland Chapman married Jamie Pilar, his second wife in 2016.
The happy couple got married three years ago, but you may be led to think that they have been together forever. They are happy and comfortable with each other that they are ready to show it to the world. What better way to show how happy you are than via social media? The couple loves to show their affectionate relationship via their social media pages, and it is easy to see how happy they are.
Since they have been together for some time now, how many Leland Chapman kids are there? Do they have any parenting plans at the moment? The bail bondsman is a doting father to his three children who are from previous relationships. Leland Chapman sons from his previous relationship with Mau are Dakota who is the eldest followed by Cobbie. The bounty hunter also has a daughter Leiah Breanna with Lynette Yi. Even though he recently married Jamie, they have no children together yet.
Who is Leland Chapman wife?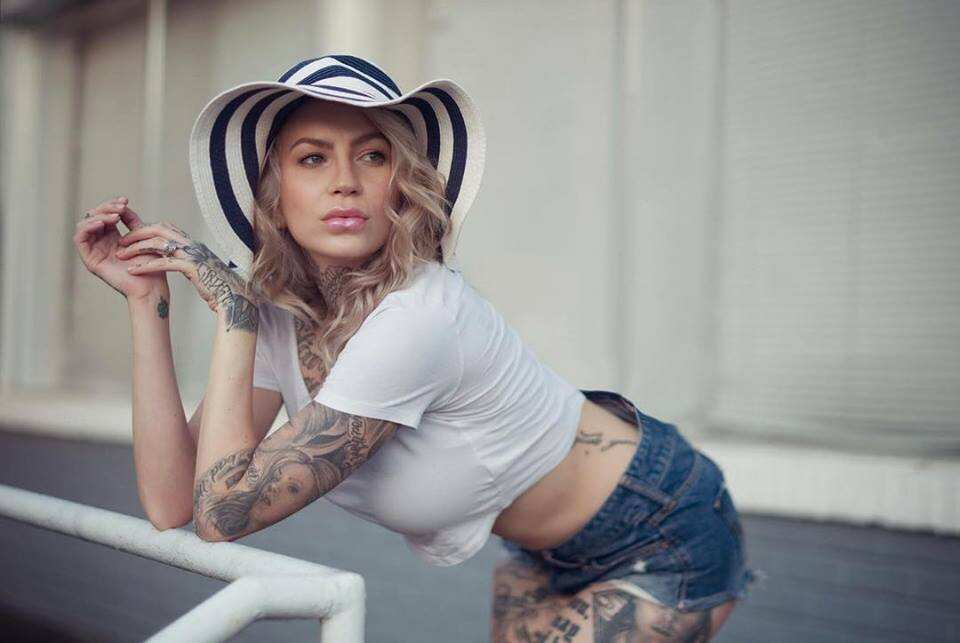 Leland Chapman wife currently is Jamie Pilar. Despite her young age, Jamie is an accomplished tattoo model, wardrobe stylist and makeup artist. She also tried her hands in acting. Jamie is an example of beauty and brains as she graduated from Decatur AL, Calhoun Community college. She is never shy of the camera and loves to interact with creative people. Want to know more about Jamie Pillar Chapman, here are some interesting facts about her:
She comes from a military family. Her grandfather served in the military as well as her father, brother and uncle.
She is a renowned tattoo model.
She has graced the covers of Inked magazine.
Together with her husband, they run the Kama'aina Bail Bond which is in Hawaii.
She is always reinventing herself through body art.
She has done several ad campaigns and fashion shows.
Jamie loves tattoo modelling, photography and is very active on social media.
READ ALSO: Zahra Elise bio: age, height, race and hot pictures
What is Leland Chapman doing now?
Dog the Bounty Hunter which was on A&E network was so successful that it aired for eight seasons. Leland appeared on all the seasons. The television show was so popular that the producers created a spin-off series titled Dog and Beth: On the Hunt. While these shows ended, they paved the way for the bounty hunter to become rich and famous.
Leland Chapman now is enjoying his newly married life and runs his own Bail Bond Company. While he may not be on screen if you a fan who cannot get enough of his lifestyle then you can be updated on his whereabouts by following him on his social media pages.
Leland Chapman life story as a bounty hunter is fascinating to many people. The juicy details about his personal life which includes his parents, wife and children make him even more interesting to know. Hopefully, with the above information, you now know a thing or two about Leland, his career and family.
READ ALSO: Kaycee Rice bio: age, height and family
Source: Legit.ng