Romantic things to say to your husband on Valentine's day
Every couple wants to have the most fabulous Valentine's Day ever. Even though every day is a day to love for couples, the 14th of February has this special atmosphere. So, in case you are struggling with ideas for the most romantic things to say to your husband on Val's day, you should not worry, you have come to the right place! We have prepared lots of romantic words that you can say to him!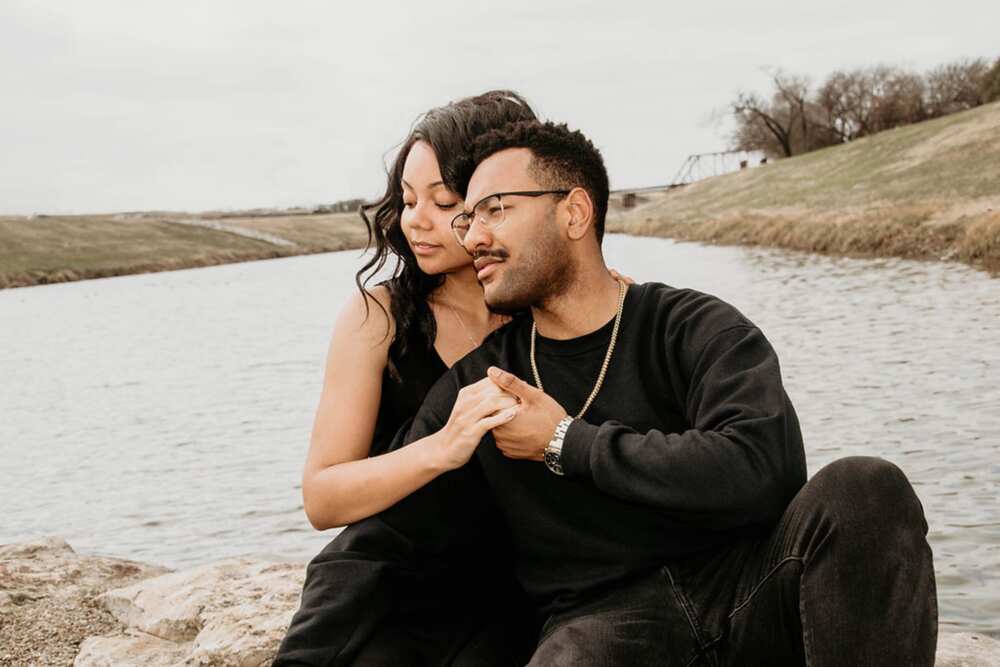 If you are looking for the most romantic things to say to your husband on Valentine's Day, you have finally found what you are looking for. It is a common stereotype that men cannot be moved by hearing sweet and romantic words, but in fact, they seek appreciation more than anything. You can make a huge difference with words, as you let your husband know why he is so special to you, and what you are thankful for. Words are the most powerful force.
Romantic things to tell your husband
Valentine's Day is an occasion to show love to your husband. Every good, stable, and healthy relationship needs frequent demonstrations of appreciation, and here is your chance. If you are wondering what romantic things to say to your husband, you can use our ideas of the sweet words for him. You can alter them a little to your preferences. Let him know how much he means to you.
The most romantic words for your husband
All my friends always say that you are such a handsome man.
I feel lucky and burst with pride whenever people say good things about you.
Whenever you approach closer to me, my heart starts beating much faster.
I fall in love with you more and more with every single day.
Every night I have the brightest and most colourful dreams about you.
I really can not imagine my life without you. How did I even exist before I met you?
I find you strong. For me, you are the most determined person that I have ever known.
The fact that you are my husband makes me feel like the luckiest woman in the world.
Every day, I recall our wedding vows and make sure that I will always stand by them.
On this day, I would like to say thank you for entering my life and staying in it.
I love it when you hug and kiss me. Your touches are always the most romantic and sweet, and I am so moved by them.
If I could spend my entire life just lying in your arms, I would do it in a heartbeat.
I have been so happy ever since I met you; it is just hard to explain. You make my heart warm and my life complete.
Whenever we are apart from each other, I always dream about meeting you again, no matter how long you have been away.
When you hold me in your arms, I feel safe and protected. These moments fill me with pure bliss.
Being with you is the only thing I want and need in my life. I would rather be with you than anyone else.
I want to see your smile more often because it is the most priceless gift for me. So, I will do everything in my power to make you smile.
A healthy relationship is not always about feeling happy with each other. Sometimes it can be about feeling sad and lonely without each other.
When I think about our love, I feel like maybe, in one of the past lives, I was kind to someone, and in this life, God gave me you and your love as a reward.
Today, it would be the best occasion to thank God almighty for bringing someone as amazing as you into my life.
Whenever I see you smile, it instantly makes me forget about all the things that I used to worry about. You are my therapy.
I am grateful that I get to experience something as wonderful as spending my life by your side.
My promise to you is that I will always be by your side, do everything that makes you happy, and never let you down.
I want to be there near you and to give you a tight hug, but all I can do right now is sending you texts.
Do you want to know what my biggest fear is? Naturally, it is spending my life without you.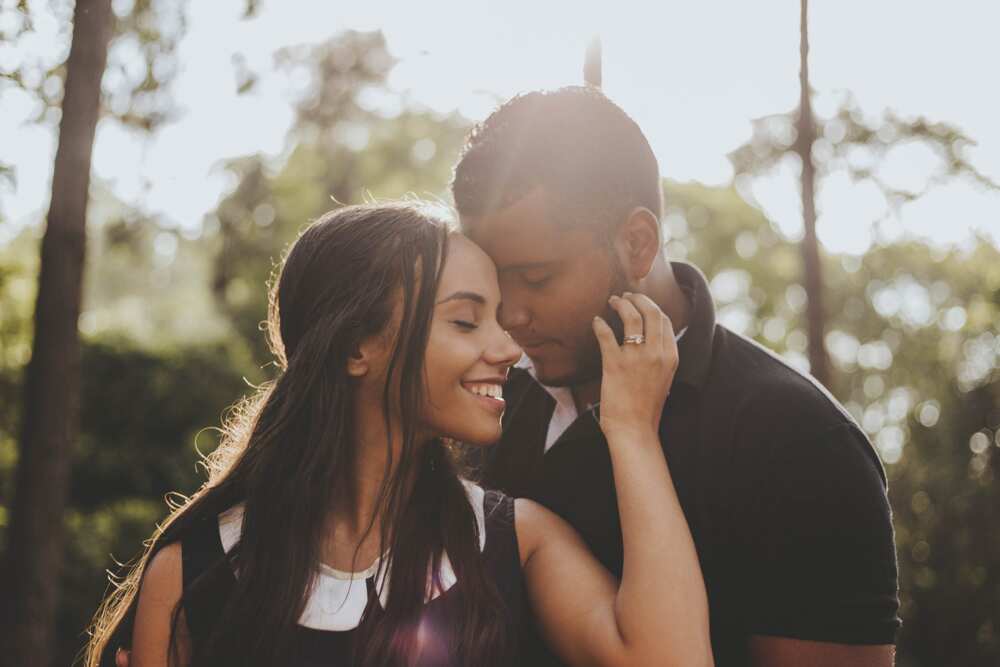 It is the most fantastic feeling in the world when you start your day with kissing me and then end your day in the same way.
Right now, you are on my mind, and I sincerely hope that you are missing me as well.
My love, I can not wait to see you on this beautiful day that celebrates all the lovers.
Want to hear about my favourite thing in the world? It is, without a doubt, holding your hand in mine.
You are an intense and interesting person. It is always a pleasure to hold interesting conversations with you.
My favourite occupation in the world is texting you, and I eagerly anticipate every new text message that you send me.
I need you in my life – every minute, every second, and every moment. Because you are the only love I will ever know.
You are the most precious person in the world to me. I would never want to lose you.
You are so attractive that it almost feels like there is some special force that drives me towards you.
I am glad that we are together, and that nothing will ever tear us apart from one another.
You are my most addictive habit, and I will never let go of it.
I love your sense of style. All the clothes that you wear look good on you. Sometimes I feel like even if you wore a sack, you would look good.
Baby, you are my addiction. And I do not think I would ever get over it.
You always protect me and make me feel safe. I love the way you do this.
If I could, I would hug you every single day of my life. But I am already trying to hug you as often as I can.
Every moment when I am not with you, I miss you so much.
I always loved you, I love you every day, and I will not stop loving you ever.
Do you know that when someone is talking about you in my presence, it always makes me smile because I get so happy that you are mine?
I will always be protective of you because I cherish you so much and being without you is torture.
On this Valentine's Day, I want us to promise each other that we will always be together, no matter what.
Being away is hard because every second I think about kissing your lips, and it is just impossible not to miss you.
My only wish is that I could always wake up beside you, and see your face as the first thing when I open my eyes.
What is life without you? Even though I have a vivid imagination, I can not even begin to imagine it.
I want us to grow old together, and to love each other just the same when we are all elderly and wrinkly.
You are the first thing that I think about in the morning, and also the last thought before I fall asleep.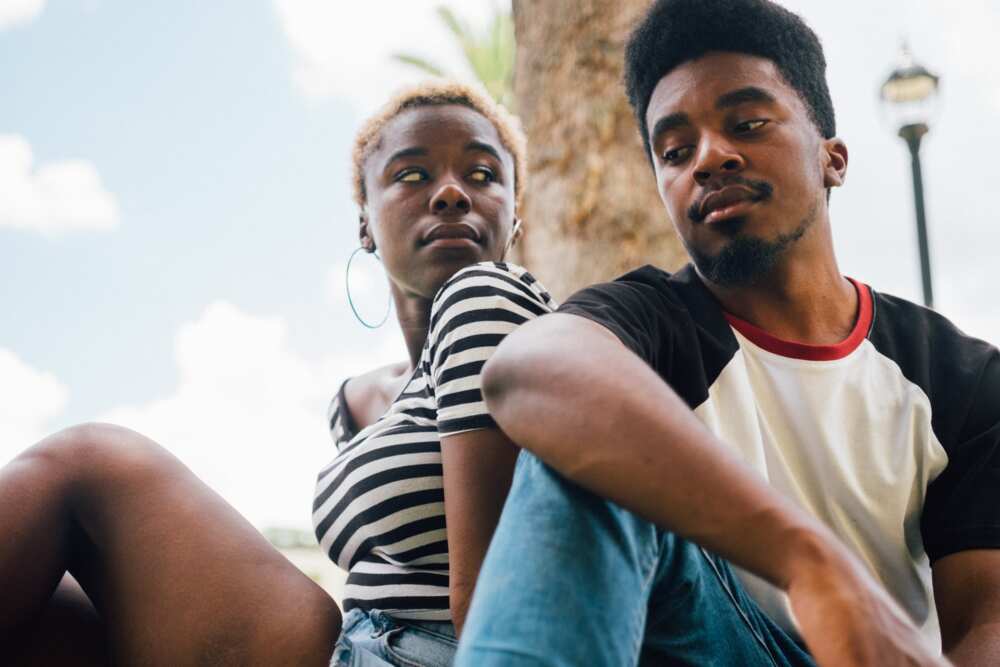 Your company is more enjoyable for me than anyone else's. I want you to know that you are my best friend and the best life companion I could ever wish for.
Every person I know would love to have someone as great as you by their side, and this is why I treasure the fact that you are mine.
I feel like I am the most difficult person in the world. However, you always are calm and patient with me. You truly deserve an award.
When you are with me, you are so sweet and loving, and I appreciate how amazingly you treat me. One thing that I love about you, among all the others, is that you always know just how to bring a smile to my face, even when I am upset about something.
I appreciate your gifts because not everyone can pick them out so thoughtfully. I will always treasure these gifts that you have bought for me.
I love when someone can guess all of my wishes, and you always guess them without a second thought and help me with making them come true.
Your surprises are the best that anyone has ever done for me. I am so grateful for every surprise that you have ever thrown for me.
When we are in bed, I love it when you hold me. It makes me feel like you are my shield from the rest of the world, and there is no better feeling than lying in your arms.
Your smartness is something truly incredible. Somehow, you always know all the answers to the questions I ask and can help me with basically anything.
Sometimes I wake up in the morning, and my first thought is you.
Even though I love you for your soul and personality, you are pretty good-looking physically as well. I love your looks: your body, eyes, and smile.
You and I always have the most exciting conversations about any topic in the world, and you can support any discussion. You are the heart and soul of every company, and this is why I adore you so much.
You are a lovely, sweet, and caring person. With you, I feel so spoiled because you always treat me like a princess.
I can honestly say that I have never met anyone else who is more determined, hardworking, and ambitious than you. I know that these qualities will help you reach the stars.
I can not imagine myself with any other person in the world because nobody else would have understood me the way you do. Thank you for understanding me and caring about my wishes, interests, and well-being.
Everyone is jealous of our perfect relationship. And this is mostly your fault because you are such a fantastic husband.
When I go out with you, everyone is checking you out, and I smile because I know that you are mine and I appreciate having you by my side.
There is no better moment than you wrapping your arms around me and holding me tight. This is when the world becomes a better place, and I feel like everything is just the way it should be.
A single thought of being in bed with you makes me shiver.
Thank you for always being there and never refusing whenever I need help, no matter if it is big or small. I am happy that sometimes I ask for emotional support and you instantly provide it.
You are so good-looking that whenever I walk into the room together with you, everyone instantly becomes jealous of me.
I love how you are a smooth talker. You can say the most adorable things to me that I have ever heard in my life. My only hope is that you are not talking in the same manner to everyone else.
You turn me on every time I see you, and it is difficult to resist you, especially when we are in public. My hands are just not listening to me.
Marrying you was the best choice I have ever made in my life, and I have absolutely no regrets about saying "I do" on that beautiful day. I am so looking forward to spending a lifetime by your side.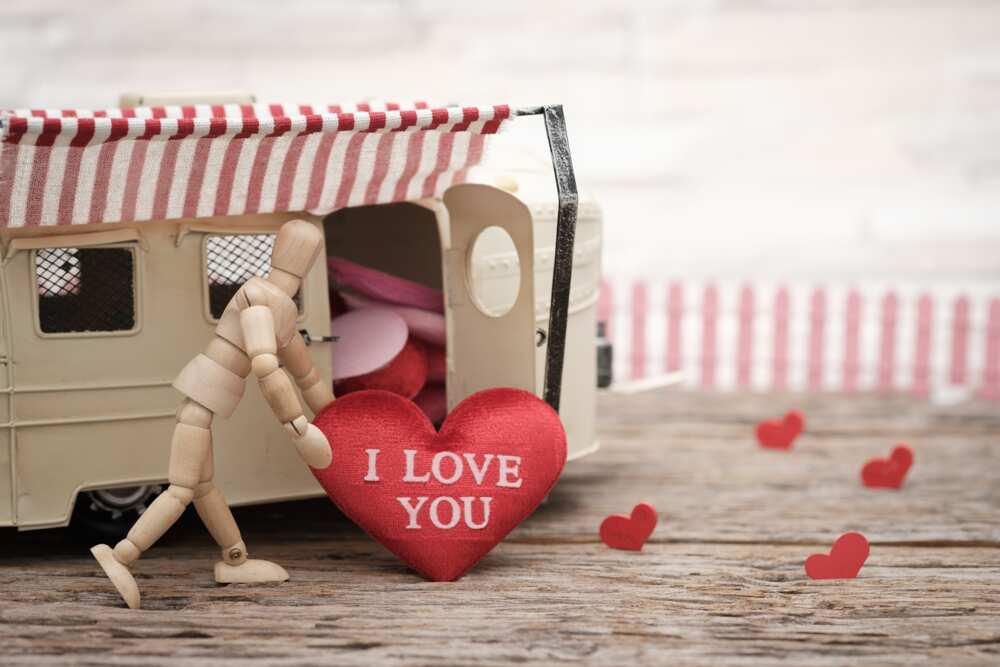 I love everything about you, and on this Valentine's Day, I would like to let you know how much you are valued, so you will never doubt yourself again.
I will never forget any of the dates that you take me on. You have an incredible talent to give me the most wonderful memories.
I am always wondering: Is there anything that you are not good at? I feel like you are just amazing at everything that you do.
When you are with me, I feel like nothing bad will ever happen to me again. You are my guardian angel, best friend, and the love of my life.
Do you know that you are the kind of guy that everyone would dream of dating?
Even if I do not mention this as often as I should, I am so grateful for your incredible love and support. With you, I feel like I am a queen because you treat me this way.
Your sense of humour is priceless. Whenever I am having a bad day, I always turn to you, and you can make my day better with just a few jokes and laughs. Never stop amusing and lifting me.
Every time we are intimately close, I start wondering whether you are a god who descended on this earth to love me. You always know just the right ways to please me.
People keep telling me that I always brag about how awesome you are. But, you know how difficult it is not to brag when I have such a fantastic husband.
My dear, I love how you never let me down. Every time I needed you, you were right there for me and would do everything to make me feel good. I promise to always be there for you as well.
Who says there are no perfect men? Never listen to people who say they do not exist. Because I know for sure that they do – I am married to an ideal man.
I find my strength in you. Your support and encouragement means a lot to me and makes me get up and fulfill all of my dreams. Thank you for being my source of power and determination.
Whenever you are away, it is hard for me to breathe. I think about you all the time and constantly keep wishing that you were closer to me so I could hold you in my arms.
The time spent with you is the most precious time in the world for me. We always have so much fun, and you know how to entertain me.
When you are with me, the world seems to be just perfect. Everything falls right into place, and things are just how they are supposed to be. Being with you feels just right, and I never want to let you go.
I know for sure that we are made to be with each other. We click together, and I can certainly call you my soulmate. The stars above have aligned for us to meet, and together, we can conquer the world.
For me, loving you is equal to breathing. And how could I ever stop breathing? My darling, I will never stop loving you, for as long as I live.
If anyone ever says to me that loving you so much is a wrong thing to do, then I would not want to be right.
Do you know that I always think of you whenever I feel nervous or upset? Having you on my mind solves all the problems because you are such a good influence on me.
The memory of you never leaves me, even when I fall asleep. All the beautiful and sweet moments with you will forever be carved deeply into my mind.
My mind, body, heart, and soul will always be by your side. I am never leaving you as long as I live.
I will always keep you safe from all the troubles. I want to remind you that you can come to me at any time, and I will free you from your worries.
Every time you say goodnight, I think about the beautiful dreams I am going to have with you, and the fantastic memories that we will make tomorrow.
Thank you for making my life so special, my darling. I love you endlessly, and it is a big honour that you are my husband. Happy Valentine's Day!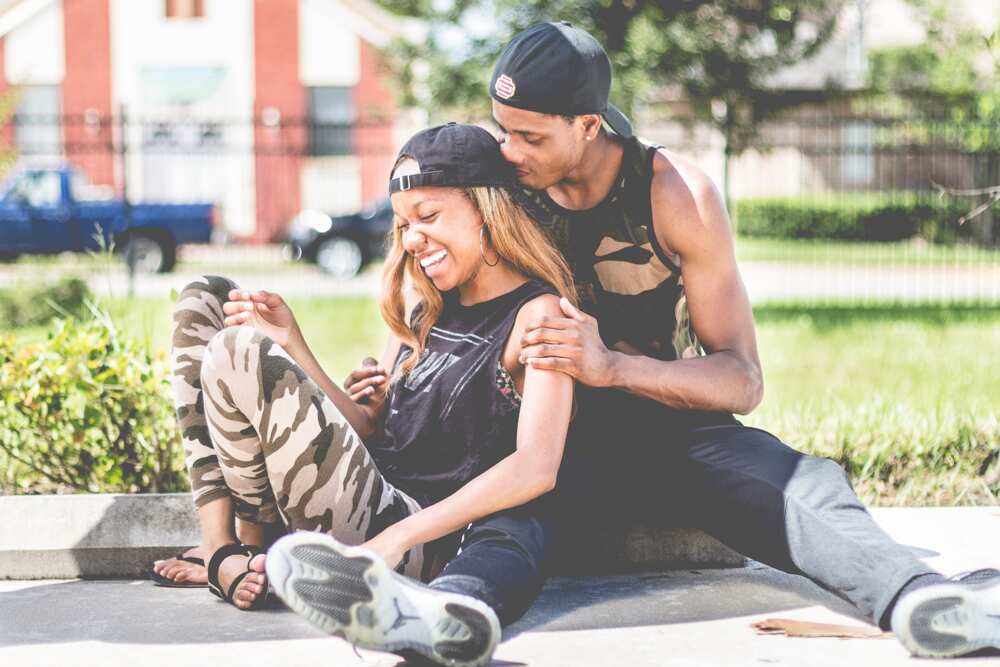 These are the most romantic and sweet things that you could say to or text your husband on Valentine's Day. The day of all the lovers is coming, and you have a chance to make his day better with these cute texts.
Source: Legit.ng