Chinedu Ikedieze biography is a matter of interest for many fans because few really know the background and other interesting facts about this wonderful actor. Here you'LL find everything you want to know about your favorite actor.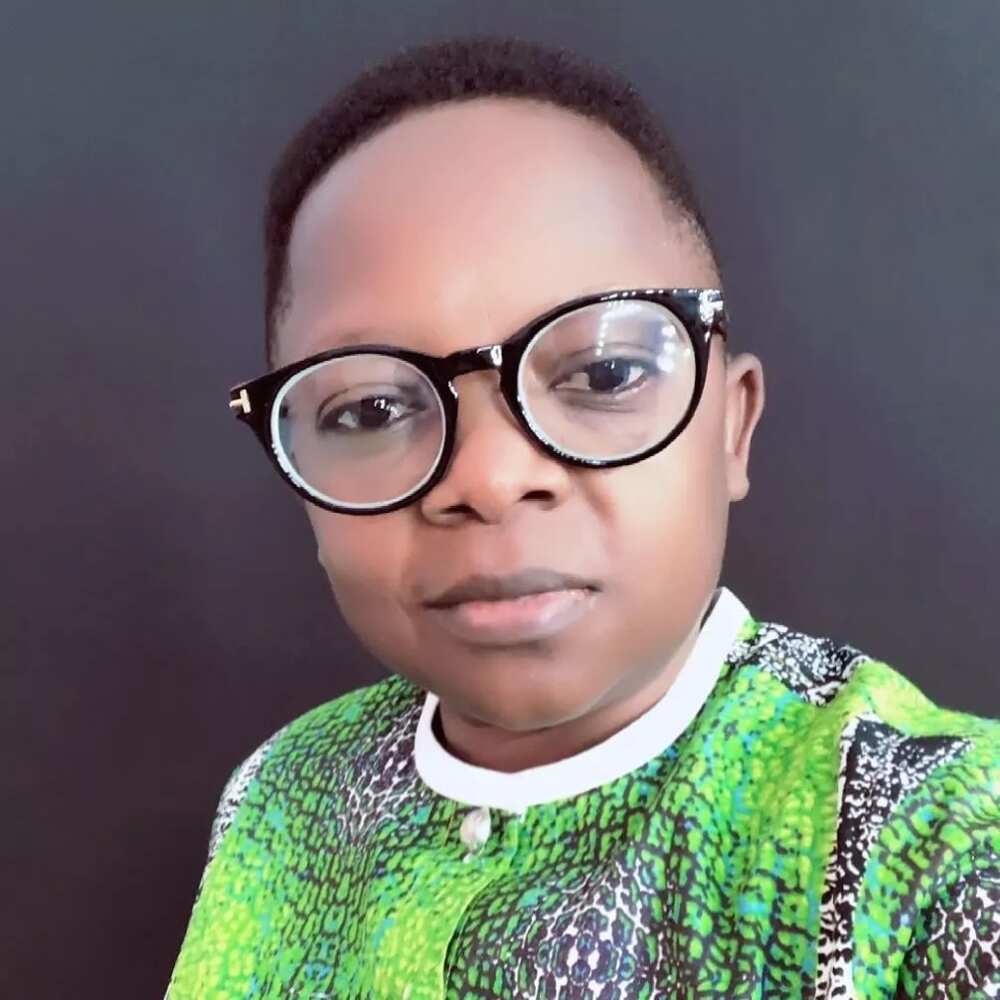 Chinedu Ikedieze's background
Everyone in Nigeria knows Chinedu Ikedieze, this incredible comic character and a deep dramatic talent. In 2011, this actor received Member Order of the Federal Republic of Nigeria award for his contribution to the development of cinema art in Nigeria and for all his achievements.
READ ALSO: Aki and Pawpaw's biography
Chinedu was born on the 12th day of December, 1977. "What's Chinedu Ikedieze age?" people often ask. He looks so small and so young that it's hard to believe he is already 42. Chinedu is much smaller than average men, he's only 4ft 3in tall.
His birth place is Abia State. This is where his parents, Mr. and Mrs. Michael Ikedieze Ogbonna lived at that moment. There's information that Chinedu had a younger brother but the child died due to sickle cell anemia.
There's no precise information on the childhood and early youth of this actor but information regarding his acting career starts from his young age at the Institution of Management and Technology, which is in Enugu State. This is where he received his diploma in Theater Art and this is where the very start of his acting career lies.
Chinedu Ikedieze's career
READ ALSO: Chinedu Ikedieze wife and child: do they really have a baby?
Chinedu's career started in 2000 when he started to appear in Nollywood movies but in minor roles. In spite of his age but owing to his unique appearance, the actor was offered roles of children. His appearance in Aki na Ukwa in the role of Aki, a problem child, rose Chinedu to stardom. Within that same year, he starred in more than 10 movies, including very popular ones!
With time, popularity of Chinedu grew, and he became one of the top 10 most popular actors for comedies in child roles. Many successful appearances he made in TV series and movies have brought him into the list of the 10 funniest actors of Nollywood of all times. It was a real success but the best achievement of his was when he turned into the roles of adults. In total, he has appeared in more than 200 movies, some of which are real masterpieces and have a high popularity with the audience.
The leap towards stardom has taken the small actor out of poverty. Up to 2003, when he reached a significant success, he used to be quite limited in his finance. Only after becoming a real star of Nollywood Chinedu started to earn the net worth, which is now estimated as $3.5 million.
This was not an easy path to wealth and Chinedu was sometimes forced to experience hard times. Probably, this was the reason why he said once that he would do everything, which doesn't violate the law to avoid such hard times in his life again.
READ ALSO: Do Actor Chinedu Ikedieze and wife have a baby?
When speaking about the difference between his movie characters and his real self or between him as a star and him as a real person, Chinedu says that it's very important to live one's life as due and always to remember that you are a human. Stars shine from screens but when movies end and when red carpets are collected and taken away, there remain only humans. It's very important, he says, to stay grounded in order not to hit the rocky bottom.
Maybe, this is why his characters are always so true to life and vibrant – because he always remains the same real person when the shooting is done and the makeup and costumes are taken away. It's a great strategy in order not to lose one's true self in multiple roles.
Chinedu Ikedieze's wife and family
Chinedu has a lovely wife Nneoma with whom he got married on November 26, 2011. The ceremony was big and luxurious with the participation of remarkable guests. Some Nollywood stars came to congratulate their dear colleague and the governor of Abia State also attended the festive event.
As the rumor has it, the couple met in Lagos while some of Chinedu's movies was produced. Nneoma was employed there as a costume director. As the who worked together, they have experienced some sparkle between them and eventually started their romance. They had a traditional wedding in Nneoma's home town in Imo State.
Several years after the wedding, rumors started producing fake news about the divorce of the happy couple, to which Chinedu responded that it was a fake and that he was happy to spend a vacation with his sweetheart in Paris, France. The spouses have also hinted that they were expecting their children soon.
Some time after the wedding, there appeared pictures of Chinedu holding a baby in his arms. The rumor quickly spread that the couple finally had their first baby but the information was disproved by Chinedu himself. He said that even though he and his beautiful wife would love to have up to three babies, the child in the picture was his niece.
READ ALSO: Chinedu Ikedieze baby boy
Source: buzznigeria.com