The modern society is doing everything to protect and care for each individual. Such health care journey would have been impossible without one vital profession. Who is a nurse? What are the duties of a nurse? Are there many types of them in the twenty-first century? Let us discuss an interesting topic about men and women who take care of others day and night, non-stop.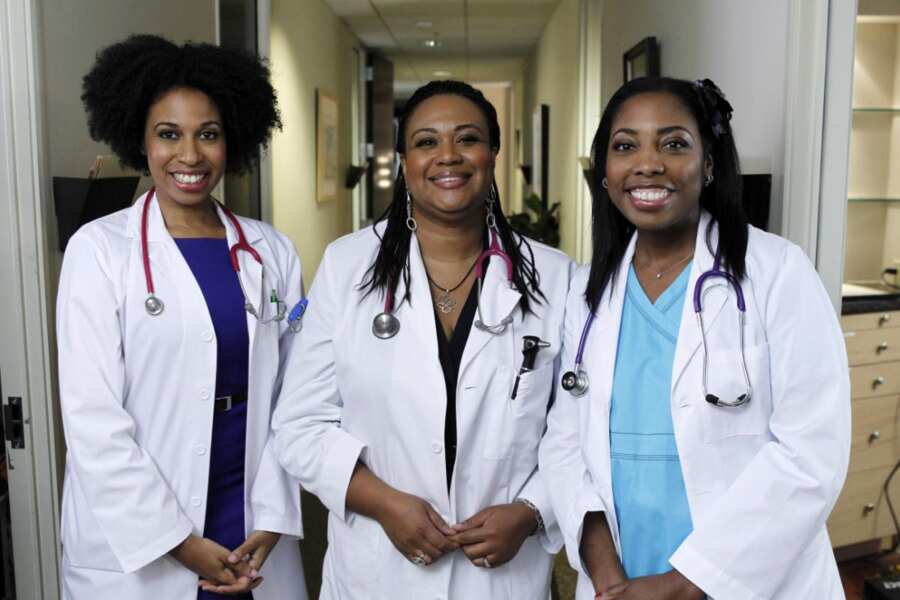 Photo: es.kisspng.com
Definition of nursing profession
We are more than happy to answer the two interesting questions, 'Who is a nurse?' and 'What is a nurse's role in modern society?' Firstly, we should mention that this is a highly respected and responsible profession. Secondly, we have to add that being a nurse is just as complicated as being a doctor.
The nursing profession is an occupation in the health care industry of both men and women who are highly trained to offer care to individual patients and whole communities.
Who is a nurse in this case? A nurse is a practitioner who has been professionally prepared to care for people with illnesses, diseases, and injuries. Usually, nurses accompany doctors and different health care employees in medical organizations and hospitals, and their main role is to help people (from kids to old people) to feel better, stay fit, and healthy.
READ ALSO: Nurse uniform dress styles in Nigeria: history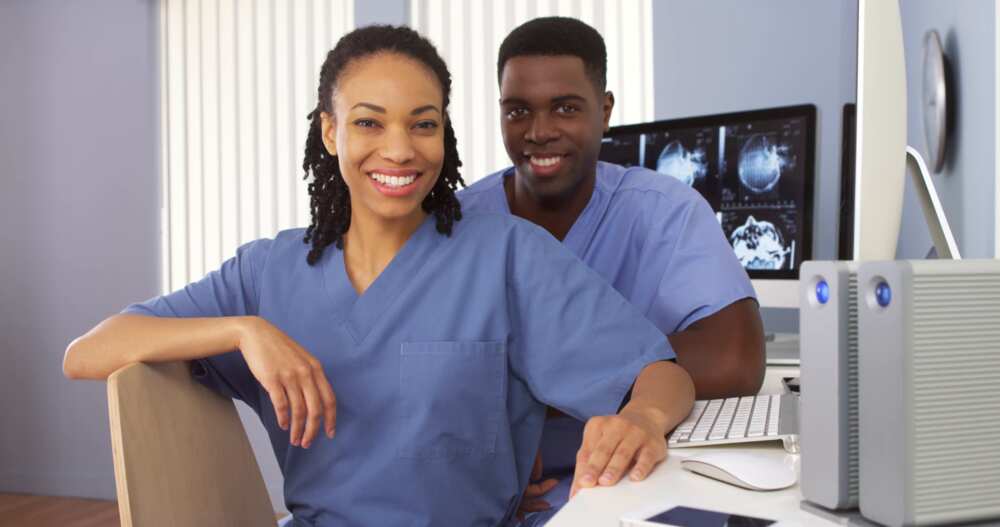 Photo: videoblocks.com
Types of nurses
The professionalism in nursing matters a lot as the level of qualification not only defines the main duties of a nurse but also helps people who wish to master this profession to understand better the requirements for each type and roles they wish to play in the society.
The world commonly defines three types of nurses:
RN or registered nurse
APRN or registered nurse with Master's Degree or higher level of education
LPN or practical nurse with a license
It is now easier to understand what is a nurse's role through the types of nurses that are accepted in different countries across the globe.
For example, registered nurses (RNs) are college graduates who work with society and help people to go through physical exams, record health history, promote a healthy lifestyle, etc. They can manage medicines and offer health care to those people who need it.
At the same time, APRNs are already required to complete at least a Master's program. These types of nurses can diagnose diseases, help with minor medical treatment, prescribe medicines, etc. They can also work with patients who have mental health issues and are always expected to professionally develop and grow, learn new technologies and stay forefront of new practices in the world's medicine.
As for LPNs, a nurse with a license who is often called a licensed vocational nurse has to be supervised by RNs or APRNs in her or his everyday work. These types of nurses provide basic health care and make sure their patients get enough food to eat, feel comfortable, and have their bandages changed on time, etc.
READ ALSO: Nursing schools in Nigeria and their requirements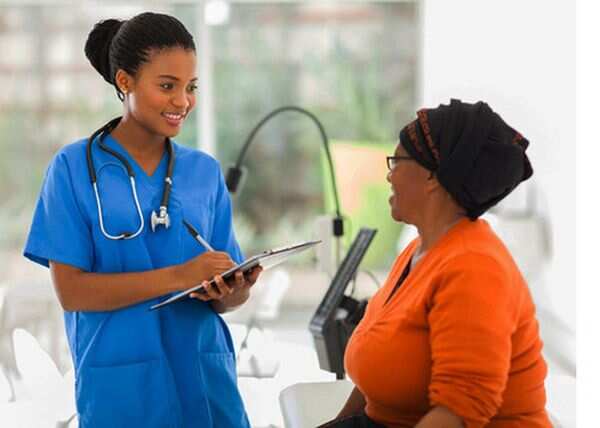 Photo: a24.co.za
Duties of a nurse
So, what are the duties of a nurse? Since we now understand the types of nurses and the roles they are playing, we also need to figure out what each nurse does exactly to help patients and families stay healthy and fit.
Nursing is a huge field with a variety of tasks that completely depend on the professionalism in nursing, education, skills and personal characteristics of an employee.
Here is a list of the most common duties of a nurse:
To record symptoms of the illness.
To record a patient's medical history.
To record improvements/signs during patient care.
To monitor a person's health.
To administer/prescribe medicines to a patient.
To work as an operator of the medical equipment.
To diagnose and test patients.
To support all people (no matter what religion or ethnic group they belong to).
To advocate for human well-being.
To work in partnership with other medical professionals when planning a person's care.
To be the patient's supporter and helper.
To give recommendations regarding a healthy lifestyle.
To help people get educated about different diseases, illnesses and their treatment.
To manage the physical needs of a person.
To help patients prevent diseases and illnesses.
To help treat minor health problems.
Of course, the duties of a nurse depend a lot on the types of nurses. To give you a better understanding of how these duties are performed in real life, let us take a quick glance at the main things a nurse does as a patient caregiver, for treatment, advocacy and education since these four roles are the most common for each professional nurse.
READ ALSO: Cheapest nursing schools in Canada for international students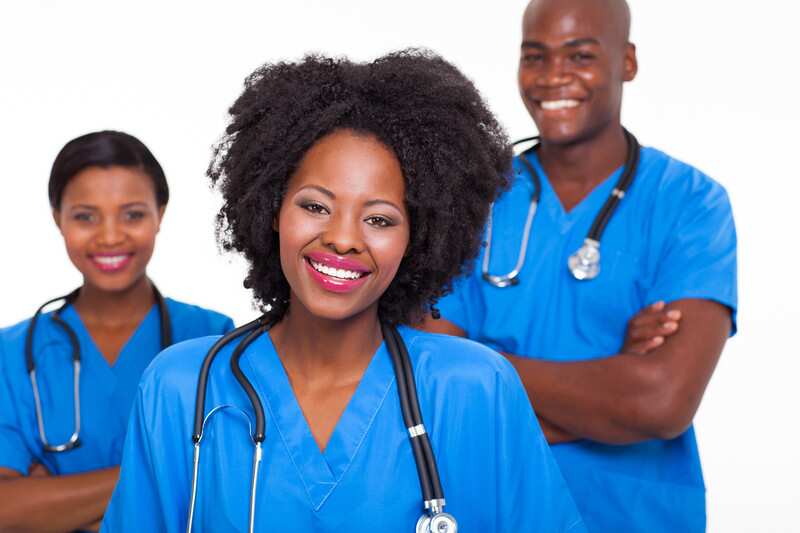 Photo: awmagazine.org
As patient caregivers, nurses are expected to perform a big range of duties. They can work with patients to manage their physical requests and wishes that can make them feel better. They can discuss the current state of a person, give recommendations on how to treat this or that minor health condition and explain how to avoid such problems in the future. They can also record everything about the patient that relates to his or her medical history, and this includes health monitoring, observation and testing. No matter what duty a nurse performs as a caregiver, it is necessary for people of this profession to always keep in mind their patient's personal needs, health interests and psychosocial comfort.
While creating the program of personal treatment for a person, a nurse has to evaluate all the signs, monitoring results and understand the problem before taking a final decision on what to recommend regarding this or that illness. And this decision has to be based on the patient's interests. Besides, as a link between a patient and a doctor (who is responsible for the medical treatment), a nurse should stay informed about the health situation and keep an arm on the pulse of the best healthy solution.
Performing advocacy duties, each nurse has to collaborate with everyone who is involved in a patient's treatment program to maintain the person's dignity at all stages of care. It is a common situation when a patient feels so bad it is impossible to think clearly and make right decisions. This is when a nurse comes to help and offers all the possible support.
The educational duties of a nurse are just as important as advocacy and caregiving. Each person has the right to know about his or her health problems, understand which medicines are used for treatment, how the treatment process goes and what can be expected as the final result. It is the responsibility of nurses to explain to the families and patient's caregivers how to take care of the patient once he or she leaves the medical organization and returns home.
We have described the main roles and duties of a nurse and help you better understand this responsible and highly demanded profession. Knowing more about the types of nurses, you can now decide whether you wish to join this industry or not, and which role you are willing to play in the 21st century.
READ ALSO: Federal universities offering nursing in Nigeria