World footballers with private jets
Being a world-class footballer is extremely profitable. You can earn millions of dollars for your games, and purchase yourself all the most expensive pleasures of life. Read about top 10 world footballers with private jets and find out who among the footballers has the most expensive jet!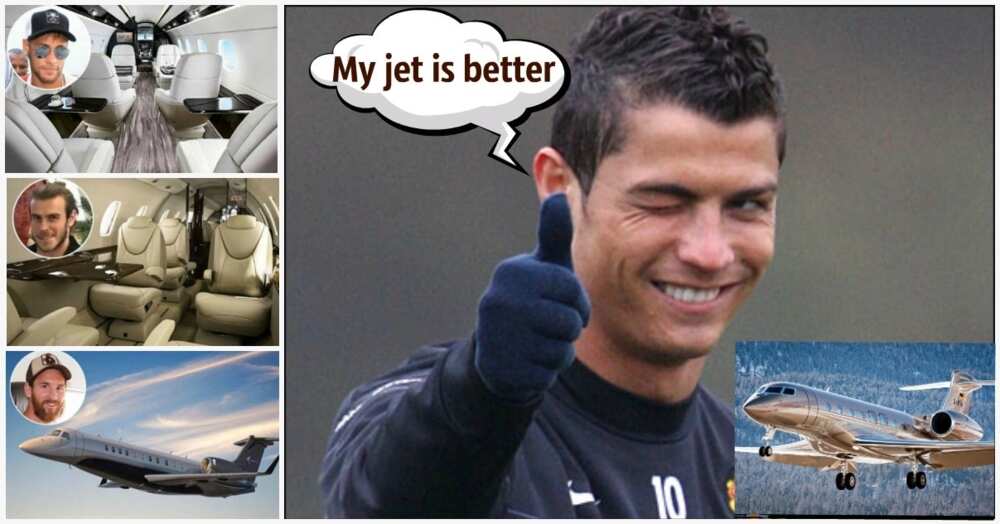 Which footballers own private jets?
All the most talented and famous footballers earn huge money, which comes from their contracts with the football clubs, as well as profitable endorsement deals with the various companies. Therefore, a lot of their budget is spent on luxurious houses, expensive cars, and even private jets where they can quickly and comfortable travel to their destinations. Amazing, right?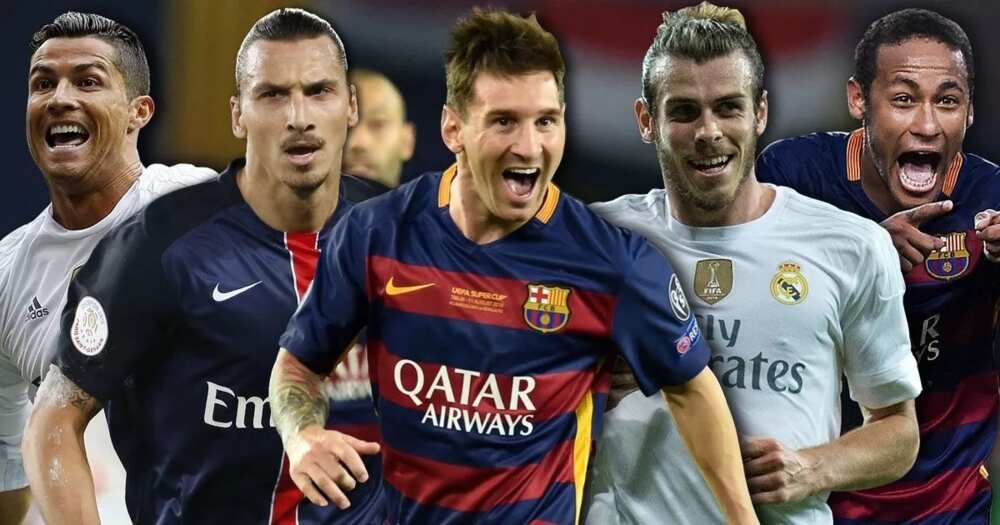 The information we gathered for you today is from the totalsportek.com website. Read further, and you will find out which footballer has the most expensive private jet!
10. Alexis Sanchez (jet plane: Gulfstream G3000, $9.45 million)
This footballer can definitely afford himself all the luxuries because his yearly salary is estimated to be 26 million pounds. He is one of those players who own a private jet – he got himself a brand new Gulfstream G300. This plane can fly up to 3.820 nmi maximum, with the fastest speed being 500 ktas. This is a jet of business class, and it has got enough space for 13-16 people, plus two spaces for the plane crew.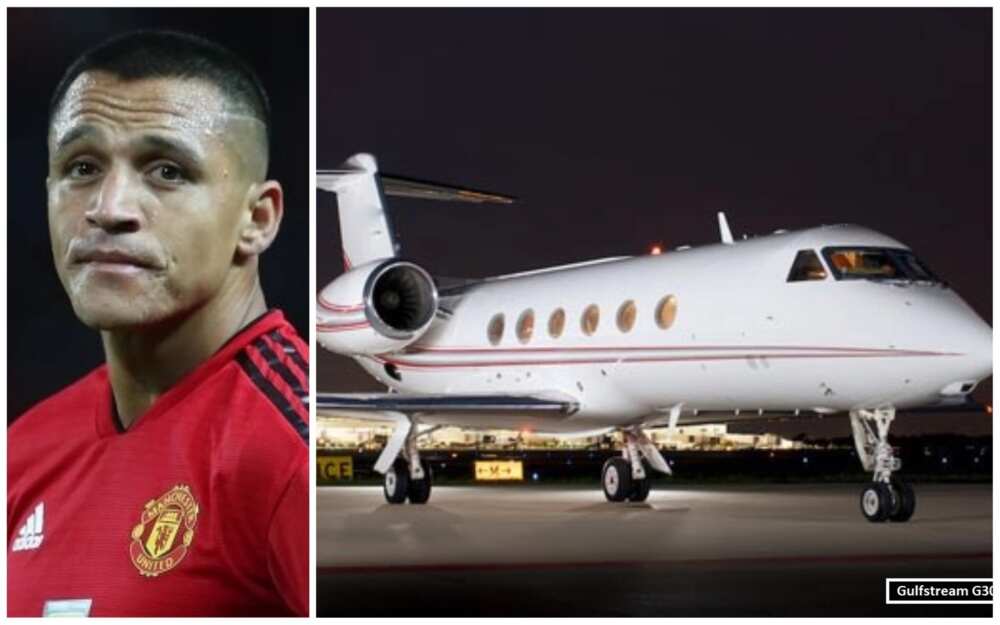 9. Karim Benzema (jet plane: Cessna Citation CJ4, $11 million)
This French forward, who is 30 years old, has been playing for Real Madrid for nine years already. His multiple goals have earned him a huge fortune, and he now spends it rightfully on various kinds of pleasures. One of Karim Benzema's proudest purchases is the Cessna.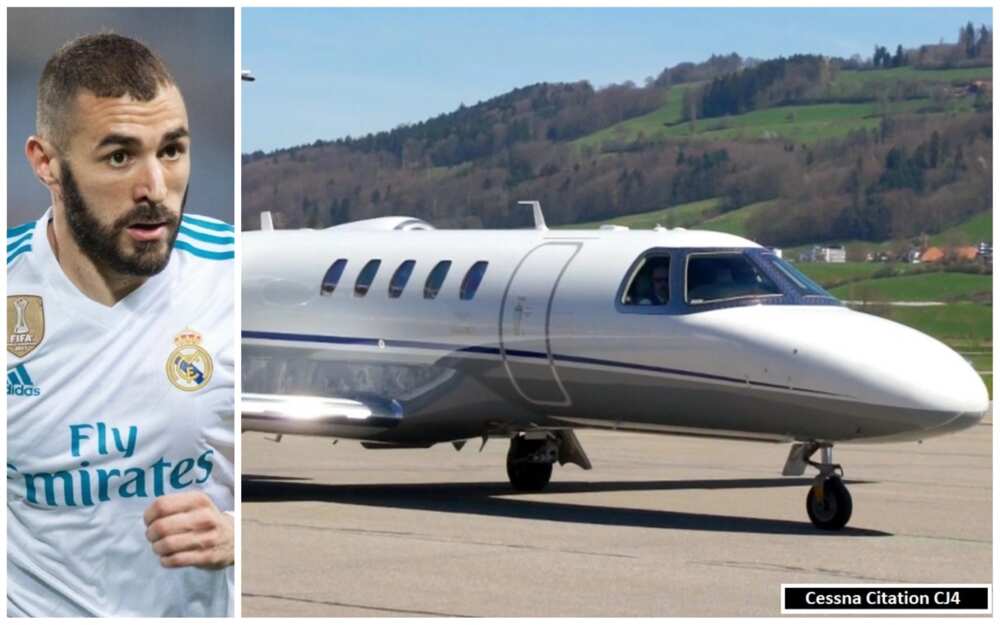 8. Gareth Bale (jet plane: Cessna Citation XLS, $13 million)
Gareth Bale, the gifted and super-fast 29-year-old football player from Wales, is currently playing for Real Madrid football club. One of the purchases he made is his own private jet, Cessna Citation XLS. This plane was built by the Cessna Aircraft Company, located in Wichita. It comes with a lot of special features, including the turbofan powering. This jet is able to fly in 2.100 nmi range and accelerate up to 441 ktas. Gareth Bale's personal plane is able to get the maximum of nine people on board.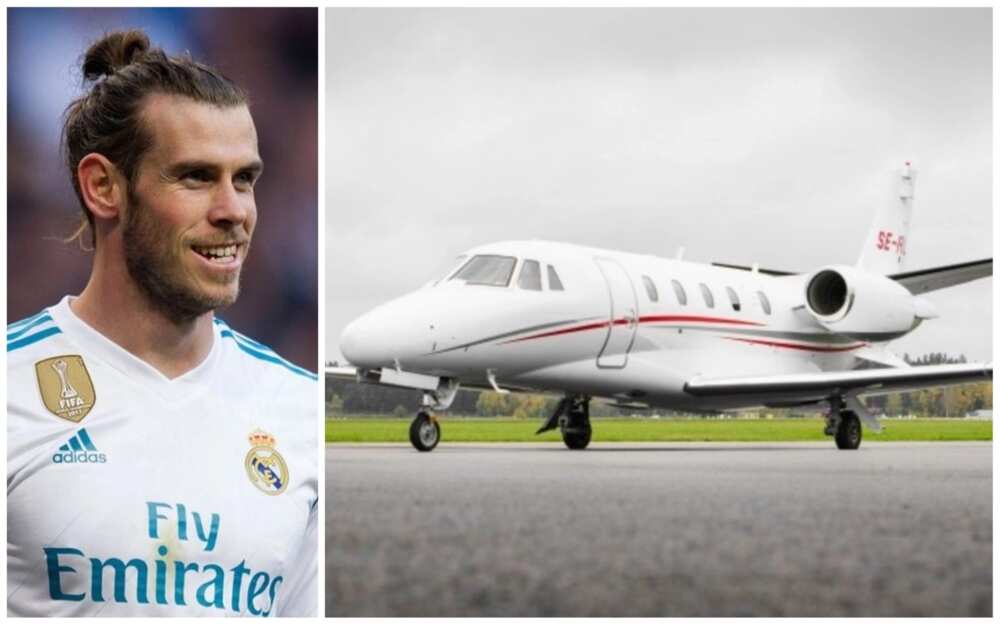 7. Wayne Rooney (jet plane: Dassault Falcon 900LX, $20 million)
The legendary English forward, who now plays in the United States for the local club D.C. United, has had a fruitful football career. He has earned enough money to get himself whatever he desires. So, it would only make sense that such a successful footballer would purchase a multi-million private jet – Dassault Falcon 900LX. This business class plane was created by the company named Dassault Aviation. The jet's price is estimated to be $20 million. The capacity of this aircraft is six passengers. Its flying capabilities are truly amazing, with the range of 4.750 km and the maximum speed of 370/350 ktas.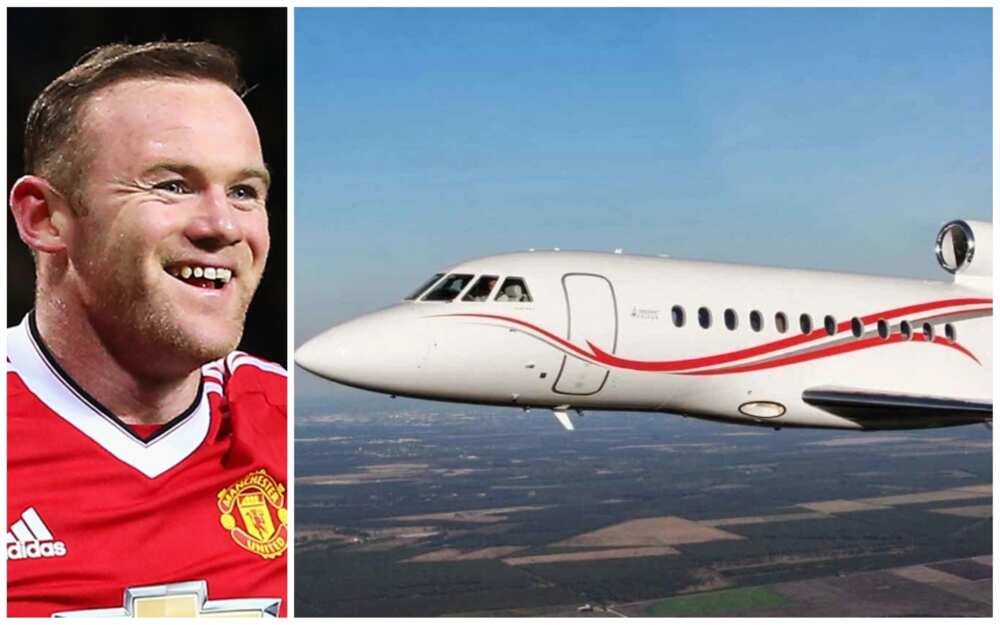 6. Neymar Jr (jet plane: Embraer Legacy 450, $25.9 million)
The news about the talented 26-year-old Brazilian wing-forward Neymar Jr signing a multi-millionaire contract with the French club Paris Saint-Germaine (PSG) was all over the media. Both the club and the player have highly profited from this deal, PSG got an incredibly gifted footballer, and Neymar became the highest paid football player in the world. Currently, he travels around the world in the personal jet plane Embraer Legacy 450. Its cost is said to be about $25.9 million. This plane can fly in the impressive range of 4.260 km, and speed up to 1.017 km/h.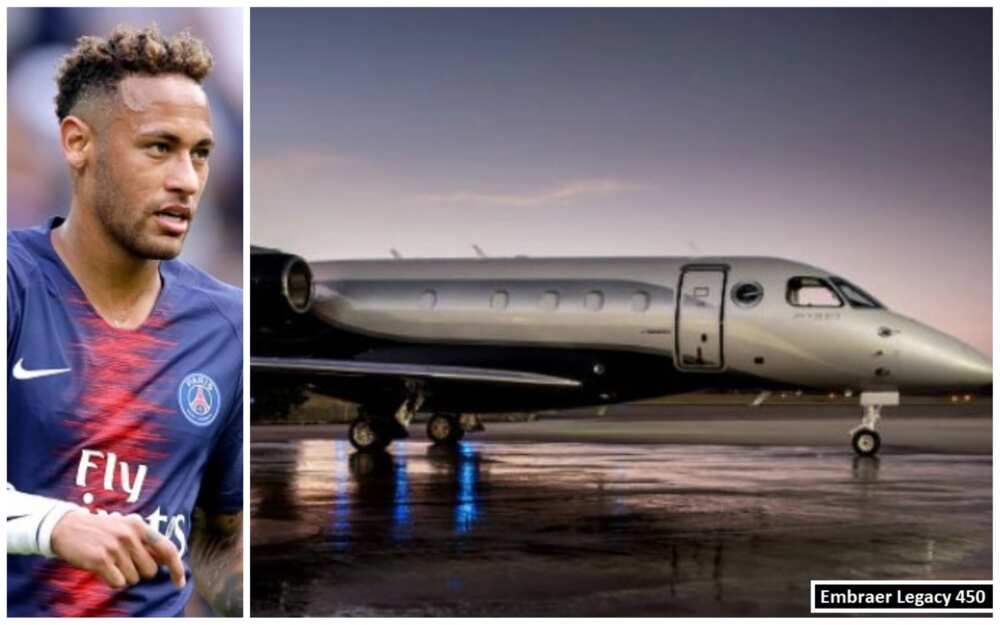 5. David Beckham (jet plane: Bombardier Challenger 350, $26.6 million)
Everyone has heard of the outstanding footballer David Beckham, who used to play for multiple football clubs and is currently the president of the Inter Miami CF club. Even though he retired from professional football, he also has a lot of business on his hands these days, because he is also a spokesperson, entrepreneur, and a model. Clearly, he needs a good personal plane to travel around the world. So, he has acquired himself a powerful Bombardier Challenger 350, the cost of this plane is impressive, and it can do a lot of things, including the 5.700 km range and a maximum speed of 870 km/h.
READ ALSO: Who is the richest player in the whole world now?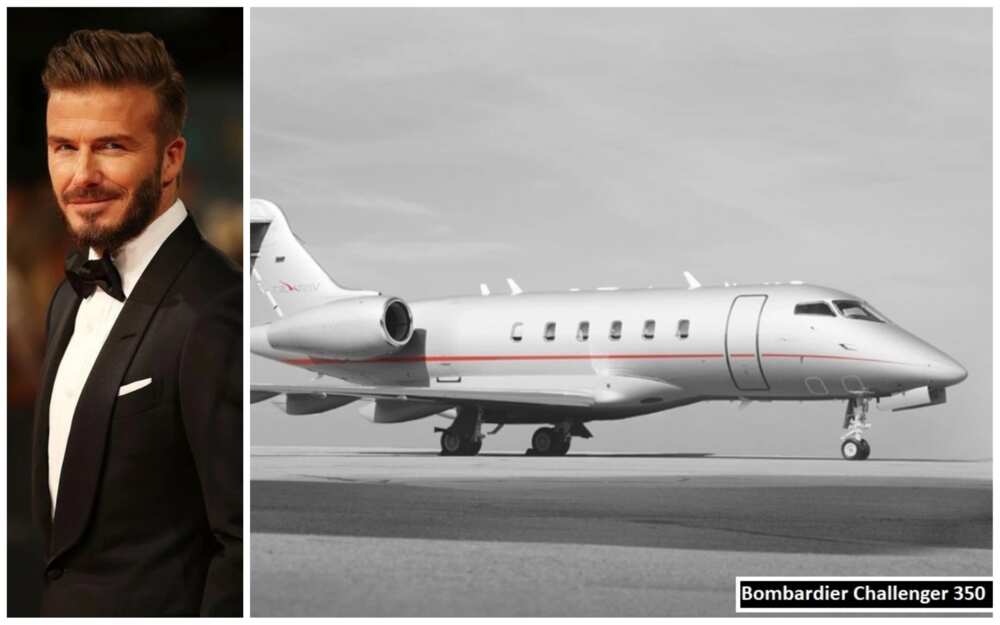 4. Paul Pogba (jet: Gulfstream G280, $24.5 million)
The 25-year-old French midfielder Paul Pogba has recently signed a profitable contract with Manchester United, moving there from his previous club – Juventus. With his generous pay and multiple endorsement deals, he can now make impressive purchases, just like the private jet where he can travel all around the planet in his free time. Paul Pogba owns a business class plane Gulfstream G280, which cost $24.5 million. This jet is a twin-engine business plane, built by the Israeli company IAI under license for the Gulfstream Aerospace. The flying range of this jet is 6.667 km, and its top speed is 900 km/h.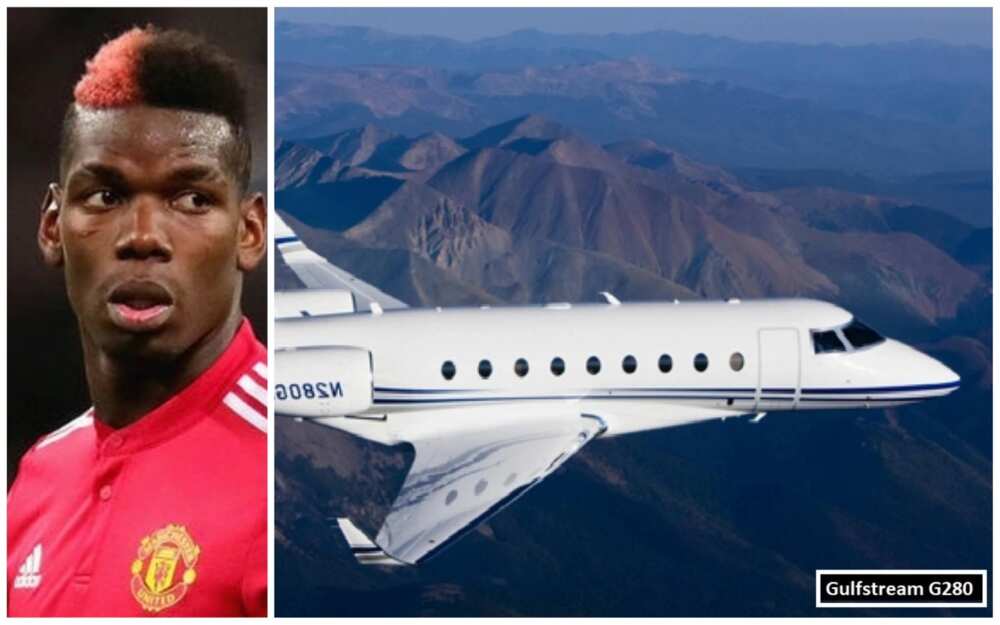 3. Zlatan Ibrahimovic (jet: Cessna Citation Longitude, $27 million)
Throughout his career, this 37-year-old Swedish forward has played for many different clubs, and in each one, he managed to strike a good amount of goals. His current team is LA Galaxy, which he signed an expensive contract with. Of course, his talent and persistence brought him a huge pay, and he is now free to be in charge of his money. Zlatan Ibrahimovic owns a private plane, which he can use for his own purposes. His jet is manufactured by the Cessna Company and is a middle-sized business project. It can fly in the range of 6.500 km and has a speed of 882 km/h.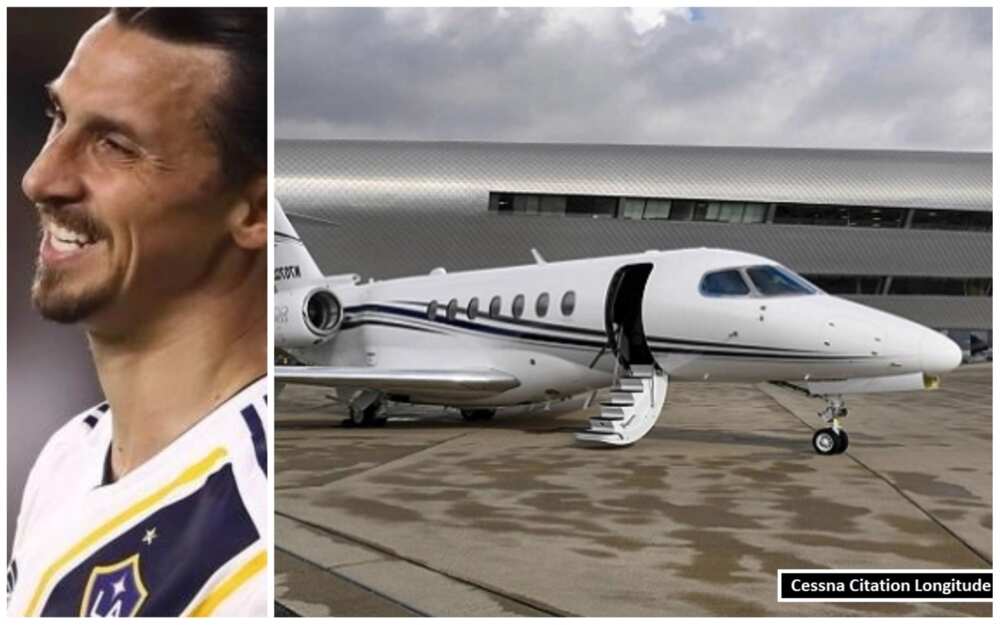 2. Lionel Messi (jet: Embraer Legacy 650, $25.9 million)
One of the best footballers in the world, the 31-year-old Argentinean forward Lionel Messi from Barcelona FC, surely makes the fans of the club happy with his spectacular goals. He is one of the best-paid football players, and the private plane is only one of the multiple things that he can afford. Lionel Messi's private plane is Embraer Legacy 650, and it was produced by the Embraer ERJ 145 family in 2002. This plane can fly in the range of 6.060 km and can accelerate to the speed of 834 km/h. Lionel Messi often travels with his family and friends by his private plane.
READ ALSO: Messi's house vs. Ronaldo's house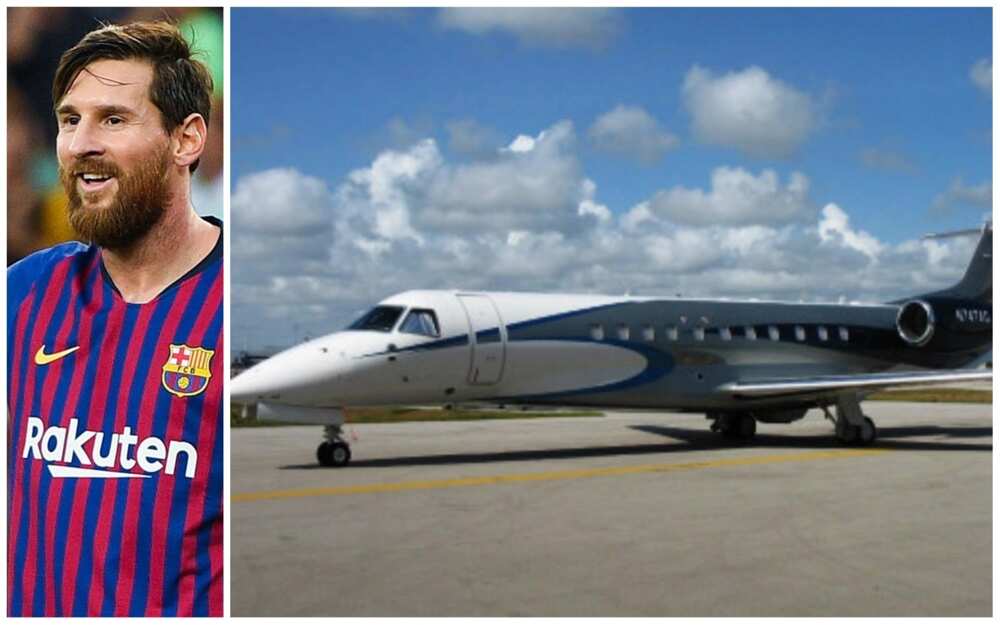 1. Cristiano Ronaldo (jet plane: Gulfstream G650, $65 million)
The richest player in the world and the true football genius, 33-year-old Portuguese player Cristiano Ronaldo, now defends the colors of Juventus. He absolutely earned himself fame, recognition, and fortune, and now he operates his huge assets on his own. There is no surprise that he decided to purchase himself a huge and super-expensive Gulfstream G650 private jet.
This plane is a twin-engine business airplane, which is produced by the Gulfstream Aerospace Company. On the market, its value is estimated to be $65 million. The capabilities of this private plane are endless – it can fly in the 12.960 km range, and its maximum speed is 982 km/h.
The story of Cristiano Ronaldo is a definition of rags to riches, as he grew in a poor home, but now became one of the world's best players and can enjoy all the pleasures of life.
READ ALSO: Ronaldo twins: do we know their mother?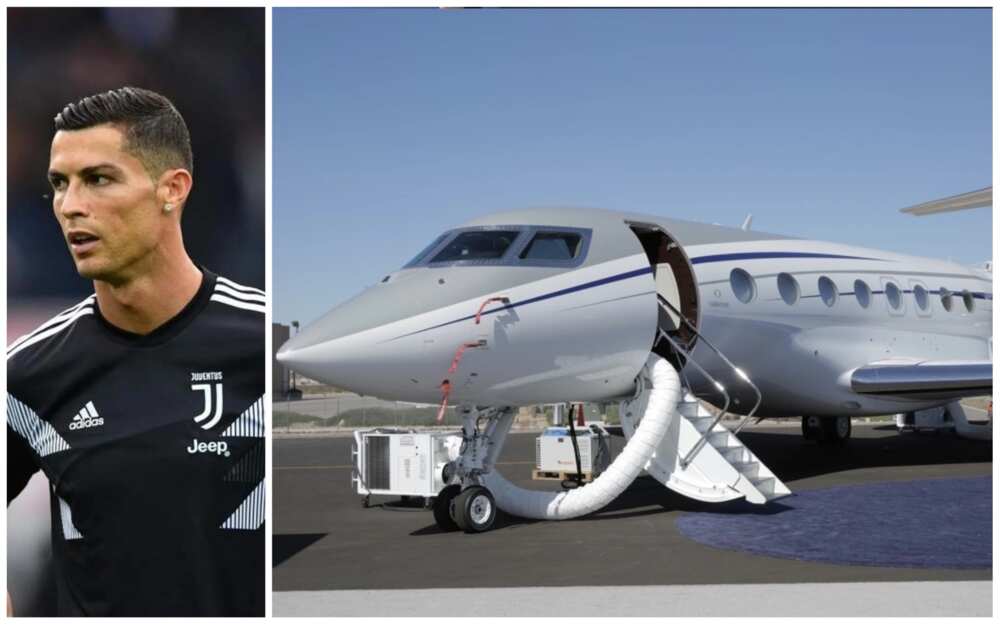 This was our list of the footballers who have the fastest, largest, and the most expensive private jets! Being as rich as they are is surely a blessing, but we should not forget that they earned their fortune due to hard work and never giving up on their dreams.
READ ALSO: Nigerian richest footballers and their net worth
Source: Legit.ng