The best way for you is to spend some time with your beloved. She just wants to be near you. At the same time, if you can't be together with her these two days, then it's a nice idea to send happy weekend messages.
Top 10 happy weekend messages to my beloved
Love is in the air! It's one of the sweetest feelings that a person can experience one another. That's the very reason why people who love each other should spend more time together! Nevertheless, sometimes people can't be together on weekends. That's the reason why it's necessary to give a reminder that you are near to each other! Just send an SMS to your girl! Try best missing you text messages for her!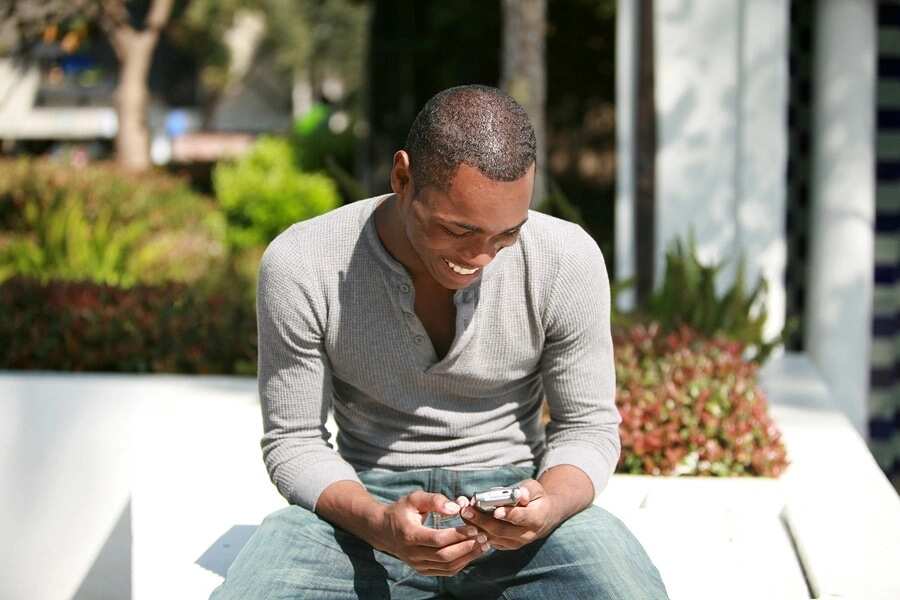 READ ALSO: New love quotes for her
Please, consider the following sweet, happy weekend messages as examples of what you can write.
1. God is with you

Miracles happen, and God is always near to your love. You may not understand how happy she is when she read the message from you, but it really makes her day. Even if you are far from the girl of your dreams, you can still be with her! There is no other way to do this!
You can always include God in your messages. He will hear your voice in there!
2. Work created for the better future
What are the best happy weekend messages you can include in your text? It's believed, that it should be the ones where you include her hard work. The better future is exactly what you wish for her. It's exactly why she gets up every morning.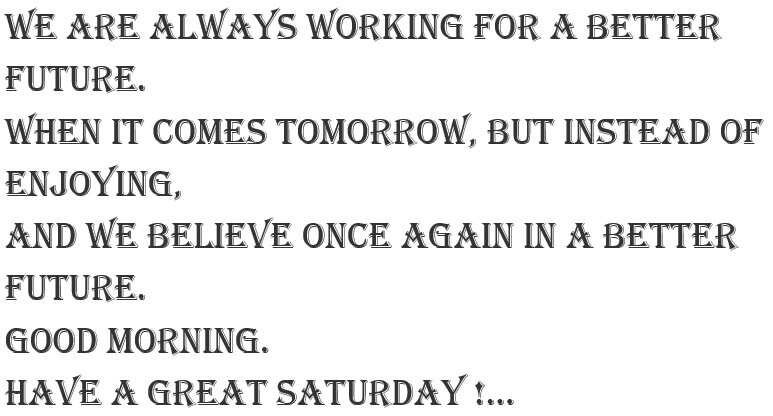 3. Passion is in you

If your beloved has to work on weekends, then you may encourage her by writing a passionate message. You can't expect your girlfriend to be passionate about you if you don't express how passionate you are about her job. At the same time, you can express it by writing something. It can be the best chance for you if you really desire to have her by your side.
Do not forget that if you can't create a passionate weekend, then you will need to create this passion in your text message.
4. A metaphor is the best way to express your feelings

If you like to write metaphors, then it's time to show your wittiness. Funny weekend messages can be connected with metaphors. You just need to include your imagination, and that's all!
Just do not forget to include "No worries phrase." It can really influence the whole day for you! Moreover, you can also include other similar phrases just to reassure your beloved that everything will be all right!
5. Rainbow is a symbol of happiness
It can be not only rainbows but also other interesting signs of nature that can be associated with good mood. No matter what you choose, for this reason, you can always apply to the good symbols that exist in the world. You may include unicorns! Who doesn't love unicorns?

6. Life is better when you are happy

Do not forget to remind her that life is better! Moreover, it's always better if you are near her. Nevertheless, life is always better when she is near you. You may also include something about her smile! It should be something special! Something that only you know. You must personalize your message.
7. Happiness is what she needs

What is the sense of happiness? Happiness is the state of mind where you can experience everything. Happiness and sadness are together. You must learn how to create both these feelings through messages.
8. Happiness is a crazy mathematics

What does she expect to get from your funny, happy weekend messages? It's happiness! You can't expect that a girl has happiness if you don't bring it into her life. Happiness is something that men can bring to women.
You just need to write something that can make her happy! If she has a birthday then, do not forget to congratulate her with a message!
9. A beautiful sunrise is what you needed to be close to God

If your girlfriend believes in God, then she will like to see your messages connected to God. At the same time, there is no need to overdo this part! God will help you to choose right words! You will need to follow these words!
10. Warmth is inspiring

Bring her smile, inspire and happiness. You will bring her joy by writing a message! Do not miss this opportunity to write a happy message filled with warmth and love.
You won't believe that, but love can be hidden in every small piece of message that you send to your girlfriend. Sweet, happy weekend messages can be exactly what she needs from you. That's why you shouldn't miss this opportunity and send her a message for weekends!
Source: sweetymessages.com
READ ALSO: What makes a man attractive to a woman?