Origin of Okrika clothes in Nigeria
What do we name Okrika clothes? Is there any other name for it? This post will tell you the story of the types of clothes which are given this name in Nigeria. It will also tell you when it was the booming season for these wearing in Nigeria!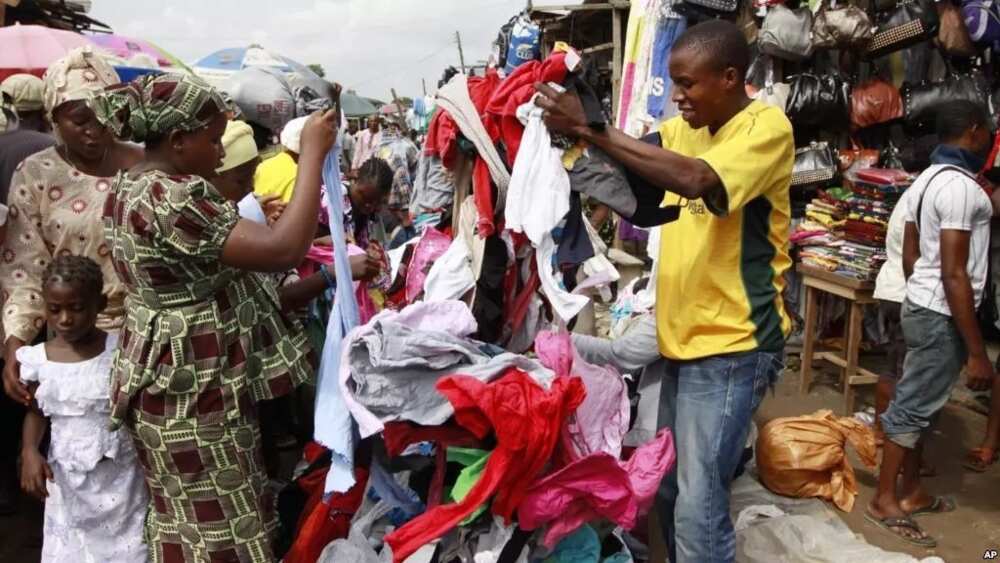 Okrika clothes in Nigeria
It's a general name for second-hand clothes in Nigeria. This name is actually derived from a small port town Okrika. It's close to Port-Town. According to the old tales, Okrika was the port where all second-hand clothes came to Nigeria.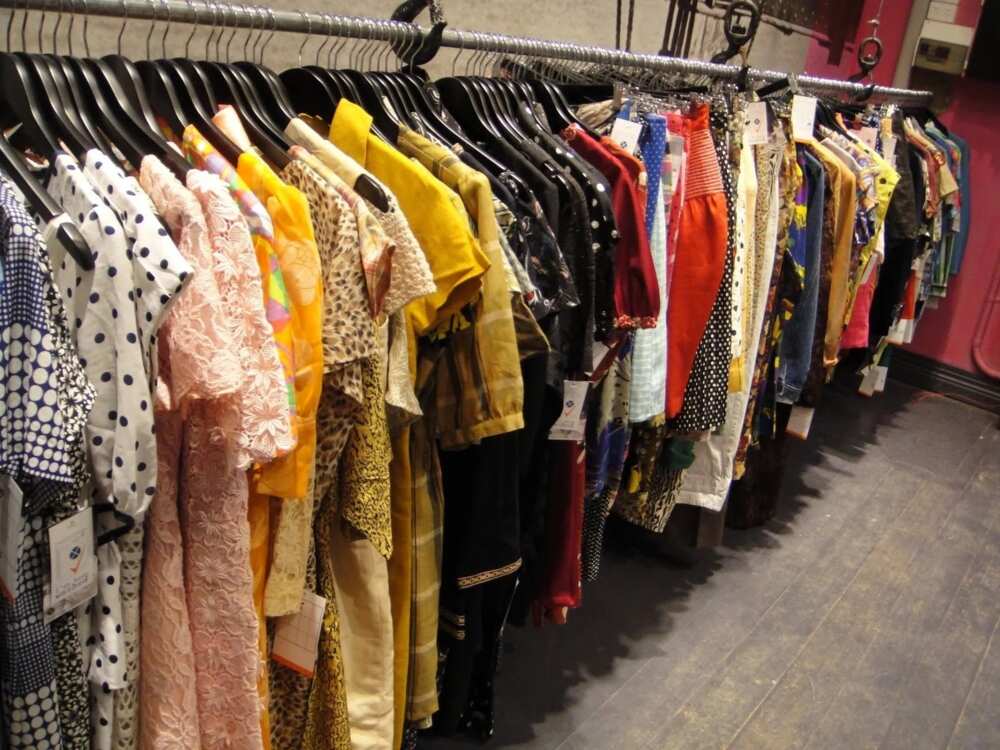 READ ALSO: How to import goods from China to Nigeria
Therefore, Okrika clothes business in Nigeria started from a small port which even today has the same name. Eventually, Okrika name stuck to all second-hand clothes in the country. Today, you all over Nigeria, second-hand clothes are called Okrika. Nevertheless, second-hand can also be met in various part of Nigeria.
Still, there are also other names for second-hand clothes in the country. One of this names is actually "bo si corner." It's a synthesis of English and Yoruba language. It means "go to a corner." Buying any used cloth was supposed to be shameful for Yoruba.
Only the poorest people wanted to buy something from bo si corner. Therefore, it got a name "corner," it's the place where nobody could see this shameful action.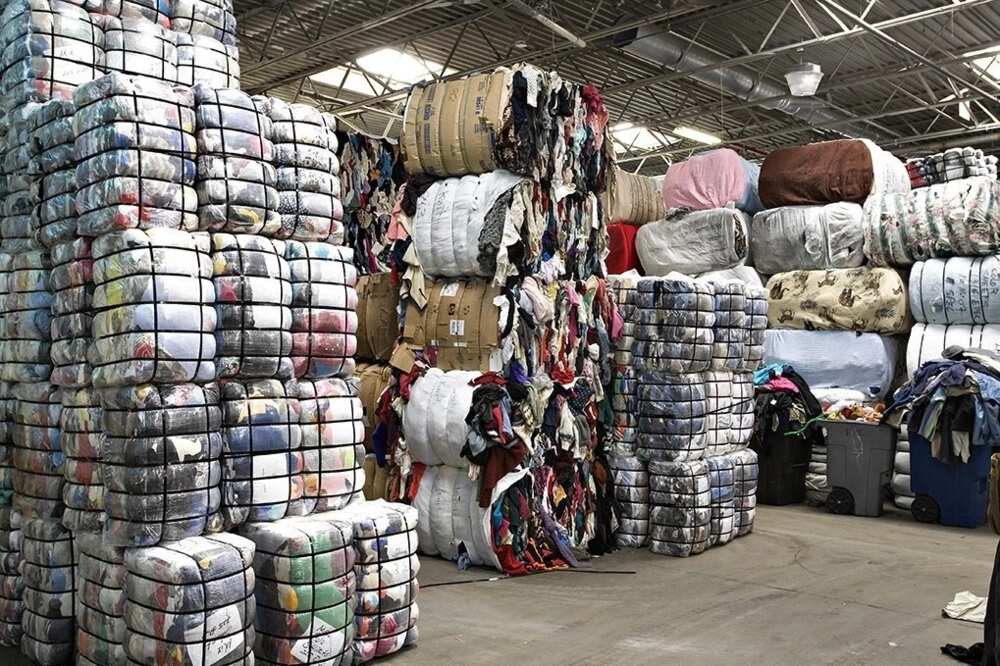 There is also another popular Yoruba word for second-hand clothes. It's also called "wo o wo." It can be translated as "try it on." Usually, some of the shops permit potential buyers to try clothes. At the same time, the second-hand traders are more persistent in these actions.
They always encourage visitors to try some clothes on. At the same time, some of the traders may also ask to buy the clothes after trying as the customer have already tried on the clothes.
There is also another term that describes the second-hand clothes or second-hand shops. It has the name "bend-down boutique." A lot of traders have their not the best clothes under the huge pile. Therefore, buyers have to bend over to find out the clothes that they really like in the pile of other clothes. When a buyer picks up the clothes he/she liked, the trade starts.
Sometimes, there is even no need to bend over to get the cloth that you like. The best clothes in a pile can be laundered, ironed and hanged to display. Merchants add additional value for such services. Nevertheless, sometimes, it's better than picking up the cloth from the pile.
The origin of Okrika clothes can be traced back to the 1950s and 1960s. It was the time when Nigeria only started its way towards independent living. Therefore, the only port that could take the used clothes from Europe was Okrika. For quite a long time, this type of clothes was the most demanded in the country.
The truth is that Nigeria couldn't afford to manufacture its own cheap clothes in the middle of the twentieth century. There was almost no one who could buy new clothes. Therefore, the market for the used cloth was thriving. A lot of Nigerians could support their families by buying and selling used clothes named Okrika.
Top facts about Okrika clothes for sale you didn't know
What is Okrika business?
It's a simple business of selling second-hand clothes in Nigeria. Sellers also use other words to describe their Okrika clothes, like bend-down-select, Belgium, tokunbo and etc. Nevertheless, it's all used clothes, like belts, shoes, t-shirts and so on. The price depends on the quality and the brand. It's a modern business phenomenon that keeps getting popularity.
It's especially seen amongst the young generation. The high unemployment rate provides them no choice, but to create their own businesses. One of the most popular businesses for today is selling goods. Nevertheless, it's a very competitive business and not all of the entrepreneurs can cope with so much Okrika clothes business competition.
Where does Okrika come from?
Well, you know the historical origin of Okrika clothes, but you may also need to know where do they come from. For starters, Okrika clothes come from a lot of places in the world. The most popular countries where they come from are Europe, Asia, The United Kingdom and The United States of America.
Of course, the best sales come from Europe and USA. Nevertheless, the clothes from Asian countries are also good in quality. It all depends on the sellers also.
Where can you get them?
Depending on the volume you need to buy and transaction purposes, you can buy them almost anywhere. For small-scale transactions, you can try to go to the nearest textile shop and ask for the wholesale trade.
Nevertheless, if you really want to do some business on the wholesale of Okrika clothes, you will need to get to the origin of trades for Okrika clothes. It's Lagos. There is almost no better place in Nigeria to start the origin of your Okrika business then Lagos. You will need to visit Balogun, Idumota, Yaba and other large markets to seek for Okrika.
For now, you know the whole history of Okrika clothes. It's still debatable whether it all started in the 1950s-1960s or it was far earlier than that. For the long period of time, Nigeria was a very poor country. In some areas of this country, it's still very poor.
Nevertheless, Okrika business is a great opportunity for a lot of young Nigerians today. It's quite possible to make good money on Okrika clothes. That's why it can be a good place for starting your own enterprise. You just need to remember that it has been working for several decades right now.
READ ALSO: How to check custom duty online in Nigeria
Source: Legit.ng